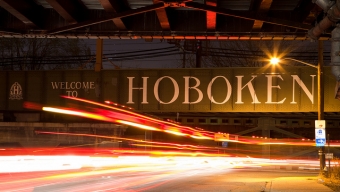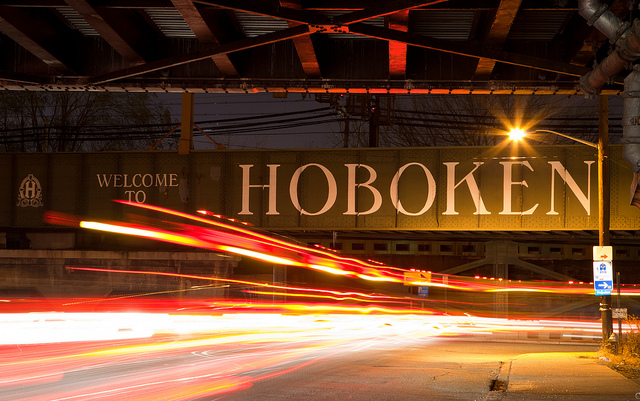 LocalBozo.com has sent one of our correspondents out for some field research, as our own Link Cromwell attempts to bar crawl his way through Hoboken, New Jersey- just a stones throw away from Manhattan. Check back for his adventures and travels every single Friday as LocalBozo.com attempts to do the unimaginable. And yes, it involves drinking.
It's amazing how fast time flies.  Its been 9 months since this column first started and I set out to get to every bar in Hoboken.  So here we go, at the ¾ pole and down the stretch we come. As I like to do every few months, lets take a look back and also a look forward at the ever changing landscape of the Hoboken bar scene.
At the halfway mark I noted that there were 2 bars that were closing and they did not have open replacements yet; McCarthey's Pub and The Cage. Also Arthur's Tavern was planning on having a change in management and possibly the vibe of the place.
Well, in the short 3 months since I wrote that, it has been reported on Hoboken411 and at other local news blogs that the sale of Arthur's Tavern was called off. Hopefully this doesn't put the bar/restaurant in peril of closing and that the current owners can either continue to keep this place open or find another buyer if need be.
McCarthey's Pub has been reopened as Cooper's Union. I assume they are going off of the Cooper being someone who built wooden kegs as opposed to honoring the highly ranked engineering school in NYC, but Cooper's Union moved quickly into the empty barfront. Reports have the new owners being either a former bartender at The Shannon or McSwiggin's or the owner of Qdoba (or maybe its all the same person and all the reports are correct), so at least it's a local who knows the Hoboken scene and hopefully can turn that place into a keeper. 
And The Cage which closed leaving those that lead an alternative lifestyle without a bar all to themselves, is slated to reopen as Havana Café and Lounge.  According to their last twitter entry dated September 19 they promise they will be coming real soon.  Construction has been on-going as they transform the space into a place with authentic Cuban cuisine and a latin lounge/club.
So getting to the latest comings and goings from the past 3 months that I have been able to keep track of…
Openings:
Sammy's Roadhouse Bar & Grill – Opened in the SkyClub apartment building back on 700 1st Street, this spot fills a big hole in Hoboken's bar map.  The southwest corner was lacking in the number of bars, but this place is big enough fit many thirsty residents.  Apparently they are going with the Texas theme with dark woods, sweet bbq and steaks.  Hopefully the residents of the SkyClub don't complain about the noise of the patrons (which was a problem with the last bar in that location) and I can get a chance to head over there for their live music night or happy hour deals.
Marty O'Brien's Social Club – Taking over for Busker's this place moved in very very quickly after the last bar failed.  I gotta give them points for going with a great name that combines local history and just a great name for a watering hole.  Going off of Frank Sinatra's (remember he's from Hoboken) father's boxing stage name and having a initials "MOB" that also might (wink-wink) have had some impact on Hoboken is a genius move. I just hope that the owners are as creative and successful with running the place as they were with coming up with the name.  They are in a location that has tons and tons of other bars so it's a highly competitive market they are trying to get into, but there always seem to be more people looking to drink than there is room for in most of the bars on Friday and Saturday nights so I give Marty O'Brien's a puncher's chance.
Pilsener Haus & Biergarten – The much rumored and ballyhooed opening of Hoboken's very own Biergarten finally took place over the last 3 months.  Just in time to enjoy the final few months of outdoor drinking weather plus Oktoberfest this place has instantly become a hit.  I would have thought the market for biergartens would be tight considering the highly successful Zeppelin Hall in Jersey City.  Plus many new smaller biergartens have opened up in Manhattan as well as in Brooklyn (meaning that most city-folk would still be too lazy to hop on the PATH to the Jersey side), would have the bloom off of the biergarten rose.  But apparently much like my prediction of the downfall of cupcake place I was completely wrong. The Biergarten has been reported to be a big hit.  With zero TVs I wonder if they suffer a bit on football Saturdays and Sundays but people love their German style beers and outdoor drinking. 
So there you have it…more new bars in Hoboken all the more reason to head out this weekend!
- Link Cromwell
Completed Bars
Introduction
Halfway
Northern Soul – 9.3/10
The Clinton Social – 9.1/10
The Turtle Club – 9.0/10
Hudson Tavern – 8.9/10
Elysian Cafe – 8.8/10
Grimaldi's – 8.8/10
Onieals – 8.7/10
Village Pourhouse – 8.7/10
1 Republik – 8.6/10
Wicked Wolf Tavern – 8.5/10
Oddfellows – 8.1/10
Cucharamama – 8.0/10
The Shannon – 7.9/10
Carpe Diem – 7.9/10
Helmers' – 7.9/10
Teak – 7.8/10
Mulligan's – 7.7/10
Karma Kafe – 7.7/10
DC's Tavern – 7.7/10
Louise & Jerry's – 7.7/10
Brass Rail – 7.6/10
Hoboken Bar and Grill – 7.5/10
Four L's – 7.5/10
Liberty Bar – 7.5/10
McSwiggans – 7.4/10
Nag's Head – 7.4/10
Eight Street Tavern – 7.3/10
Maggie's Place – 7.3/10
Three A's – 7.3/10
The Quays – 7.2/10
Willow Billiard Club & Lounge – 7.1/10
S. Sullivan's – 7.1/10
Farside – 7.1/10
Hobson's Choice – 7.0/10
Rogo's – 6.7/10
Related Articles
Share
About Author
(0) Readers Comments