Blog: Sip For The Sea 2018
Hundreds of well-dressed attendees flocked to the Central Park Zoo during a recent weeknight sunset to revel in the pageantry of a private affair amid the setting of dusk on the Upper West Side.  The cause – the 6th Annual 'Sip For The Sea'- an evening to benefit the Wildlife Conservation Society would allow eventgoers to sample sustainable wines and seafood dishes, courtesy of some of New York City's most bandied about restaurants.  2018's event would serve to celebrate the opening of a brand new exhibit at the New York Aquarium – 'Ocean Wonders: Sharks!,' an exciting and highly anticipated arrival to an already highly-regarded venue.
The early evening's true focus, as in years past, would be on the Central Park Zoo's sea lion exhibit, where the talented training staff would work with a handful of these massive creatures to regale the live crowd through the use of a variety of tricks, as the animals snorted and bobbed for fish inside of a centrally located and sizable water tank.  Meanwhile, house band The Blue Vipers of Brooklyn, would literally keep the party going into the evening with a smattering of blues, jazz and folk music numbers proving to be the perfect complement to the outstanding dishes being plated nearby.  For three hours, guests were charmed by dishes from the likes of Tavern on the Green, Delaware and Hudson and Mastro's Steakhouse, while wines from Sauvion, Pumphouse, and Sonoma County favorite Kunde Family Winery accented each delectable morsel to perfection.
Though much of the cuisine was seafood-focused, among some of the more memorable fare being served came in the form of savory meats (Hudson Street's Takashi served an excellent 'Grandmom's Steamed Beef Shank Buns,' Almond's perfectly prepped 'Smoked Duck Tacos' with housemade kimchi were no slouches either), fresh vegetables (Iavarone Brothers Quality Foods on Union Turnpike delivered an outstanding 'Eggplant Meatballs' in sweet marinara sauce) and of course pastas (where Davio's Northern Italian Steakhouse served up some of their unmistakably fluffy pillows of 'Hand-Rolled Potato Gnocchi,' always a favorite of our team).
Given that the aim of the Wildlife Conservation Society is an undying commitment to conserving the world's oceans and saving species deemed most vulnerable, sustainable seafood was at the forefront of the evening's menu.  And following a refreshing 'Mojito' courtesy of Naked Turtle's 'White Rum,' it was time to dig in to some of the freshest fish in recent memory.  No trip to 'Sip For The Sea' would be complete without a stop at Luke's Lobster where the buttery 'Maine-Style Lobster Roll' would be a mouthwatering change of pace from the crab and shrimp varieties of past affairs.  With a dollop of mayonnaise and lemon butter, the pairing with The Palm's 'Whispering Angel' Rose was quite literally unparalleled throughout our evening of tasting.  Similarly marvelous was Shuka's perfectly served 'Scallop,' meshing a fiery serrano chili with some basil, saffron and a subtle and sweet husk cherry for balance.  The combination of complementing flavors was decadent and tender, an ideal concoction for the warm weather of early autumn.
From the 'Spicy Shrimp Tacos' at Pier A Harbor House to the tender 'Brioche Encrusted Crab Cake' from The Tuck Room, there was no shortage of deliciousness being served inside of one of Manhattan's classiest and most distinctive outdoor venues.  Certainly wine pours like Dr. Konstantin Frank's 2016 'Cabernet Franc' (Finger Lakes) or their superior made each already scrumptious bite all the more memorable.  Given the perils of a harsh New York City winter that waits ahead of us, evenings like 'Sip For The Sea' afford us just a bit more time to appreciate what it's truly like to be a New Yorker – with all of the incredible food, drinks and scenery for us to enjoy – when the weather cooperates of course.
WCS Sip For The Sea 2018: The Dishes
Fulton Landing Seafood Co.: "Marinated Baby Octopus" & "Kicking Crab Gumbo"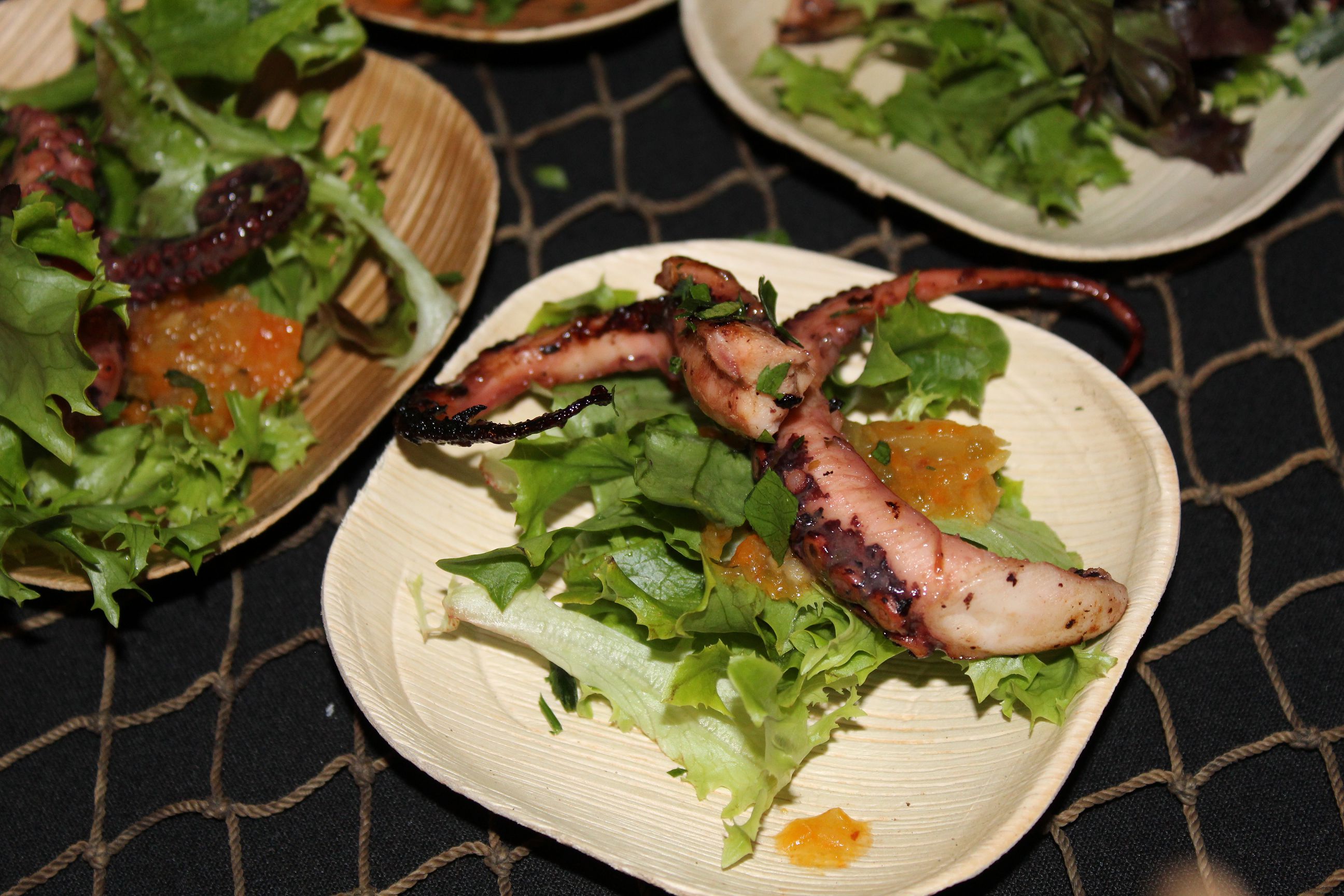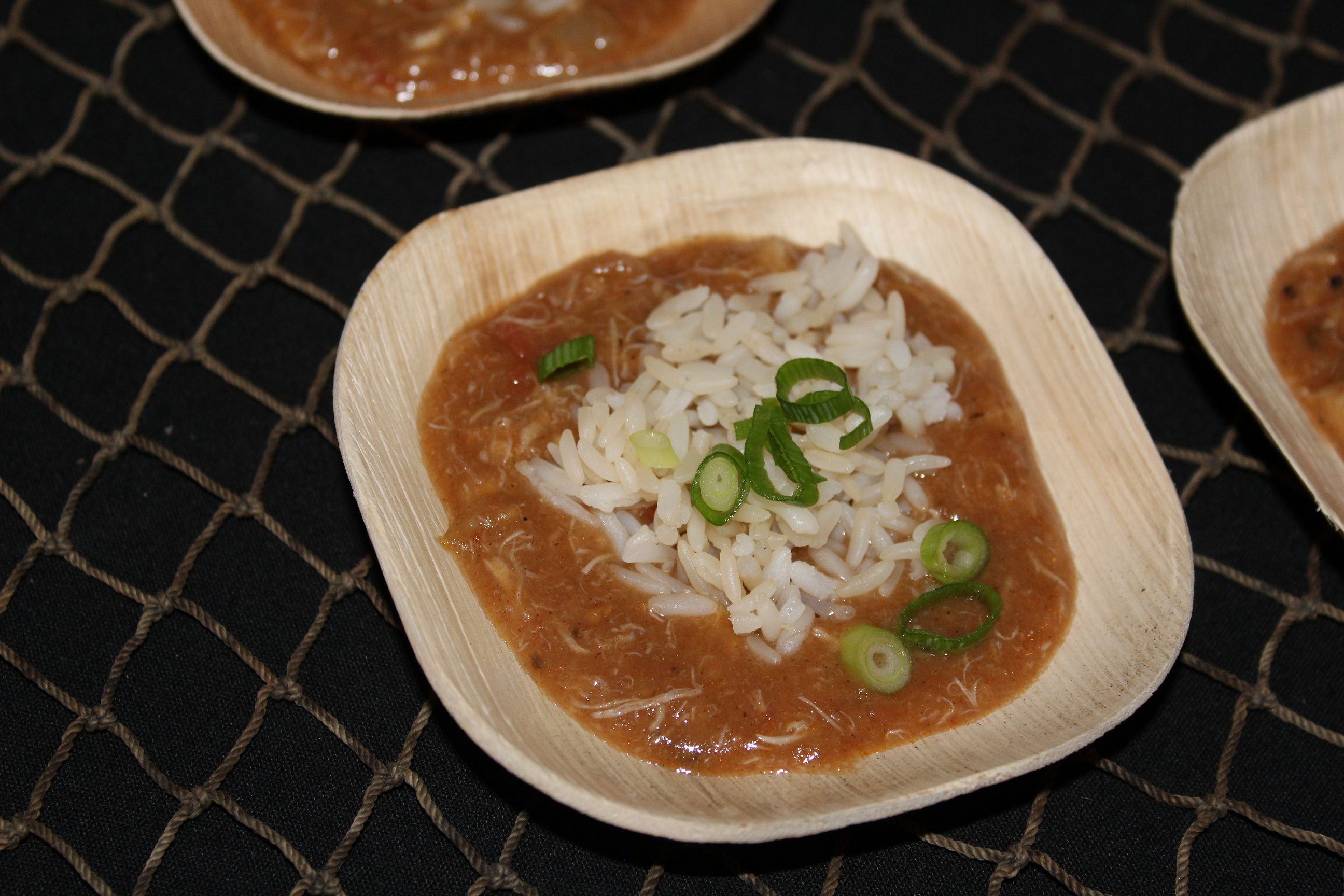 Iavarone Brothers Quality Foods: "Eggplant Meatballs" & "Pork Teriyaki Meatballs"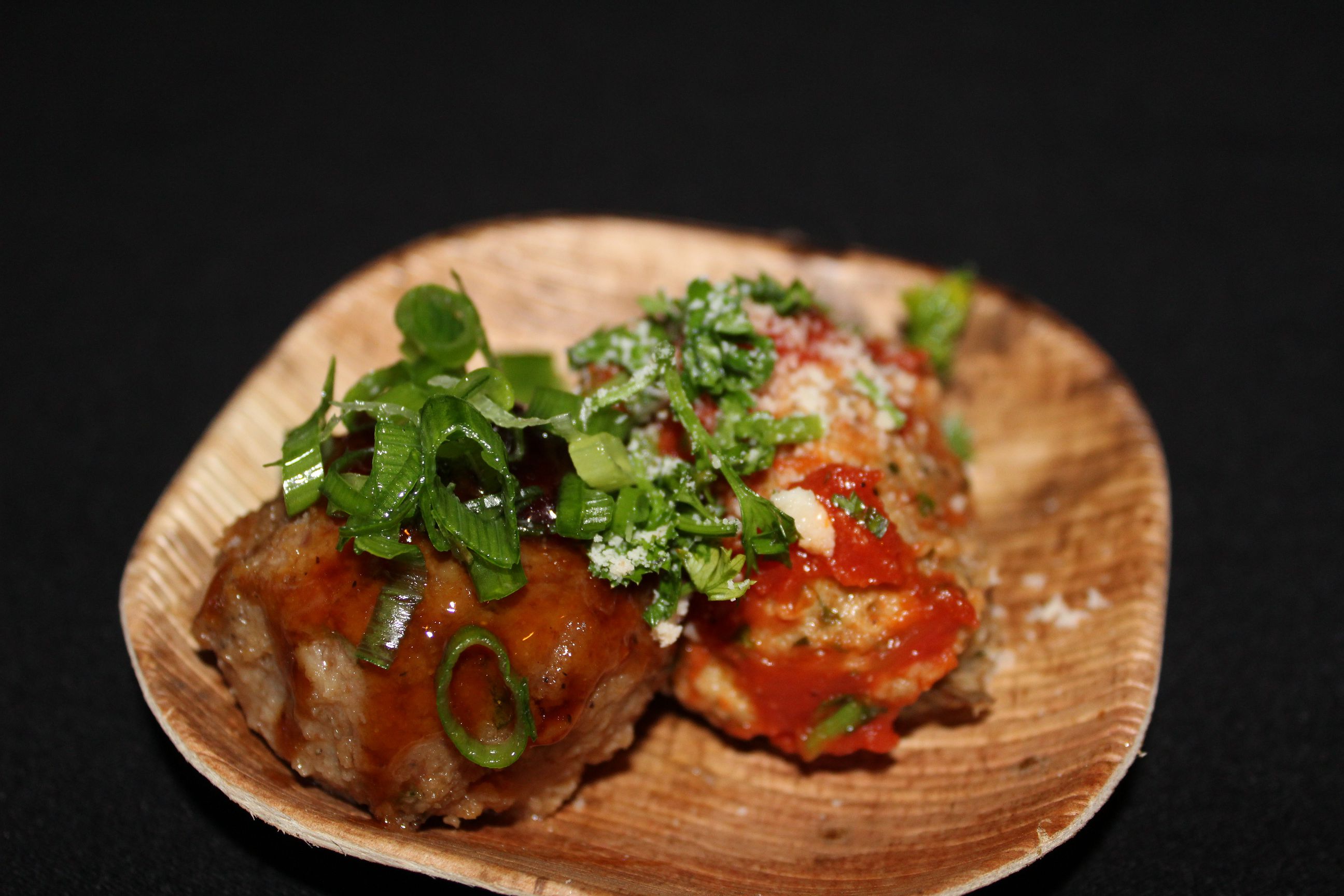 Perrine: "Spice Grilled Octopus" & "Roasted Butternut Squash & Cider Soup"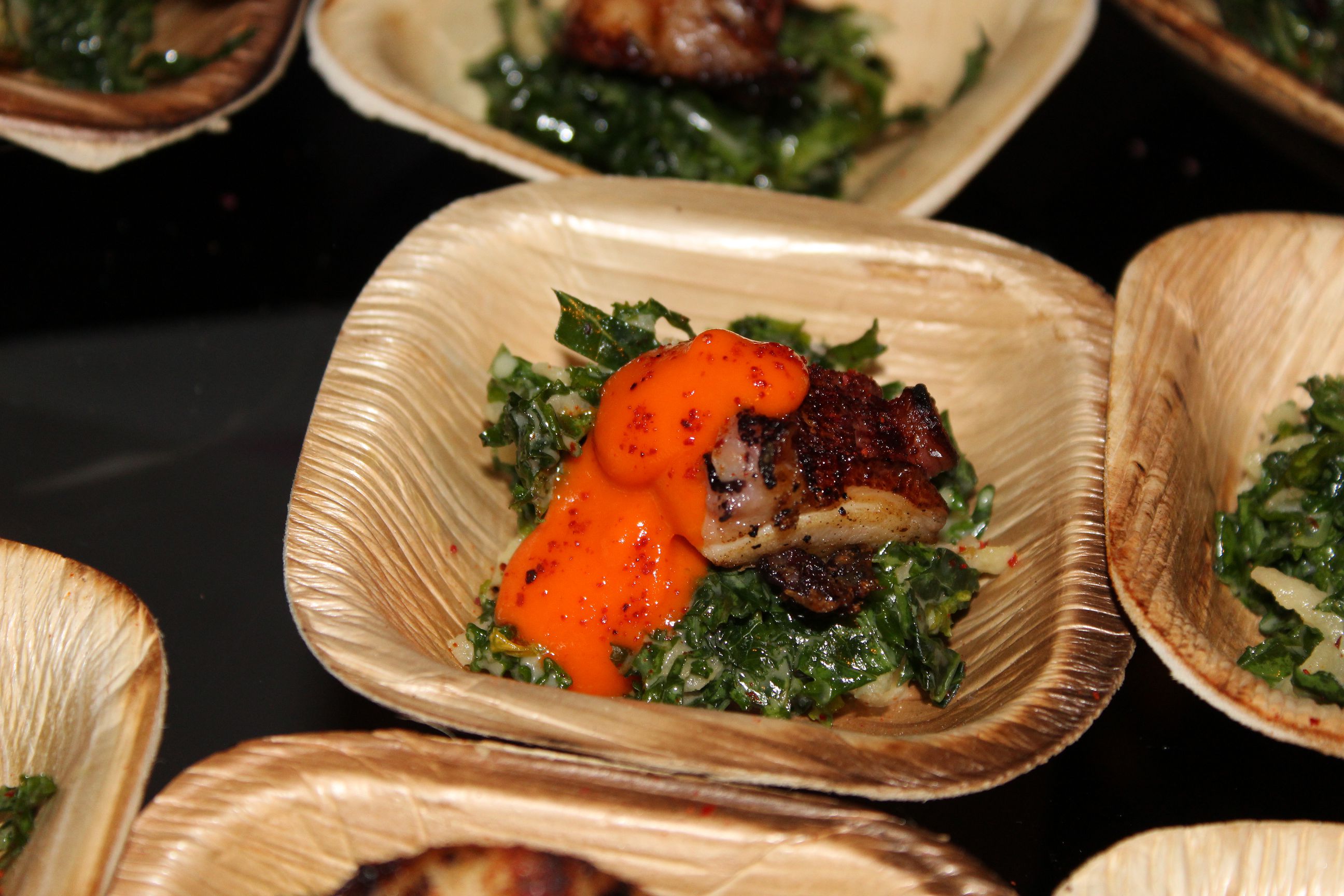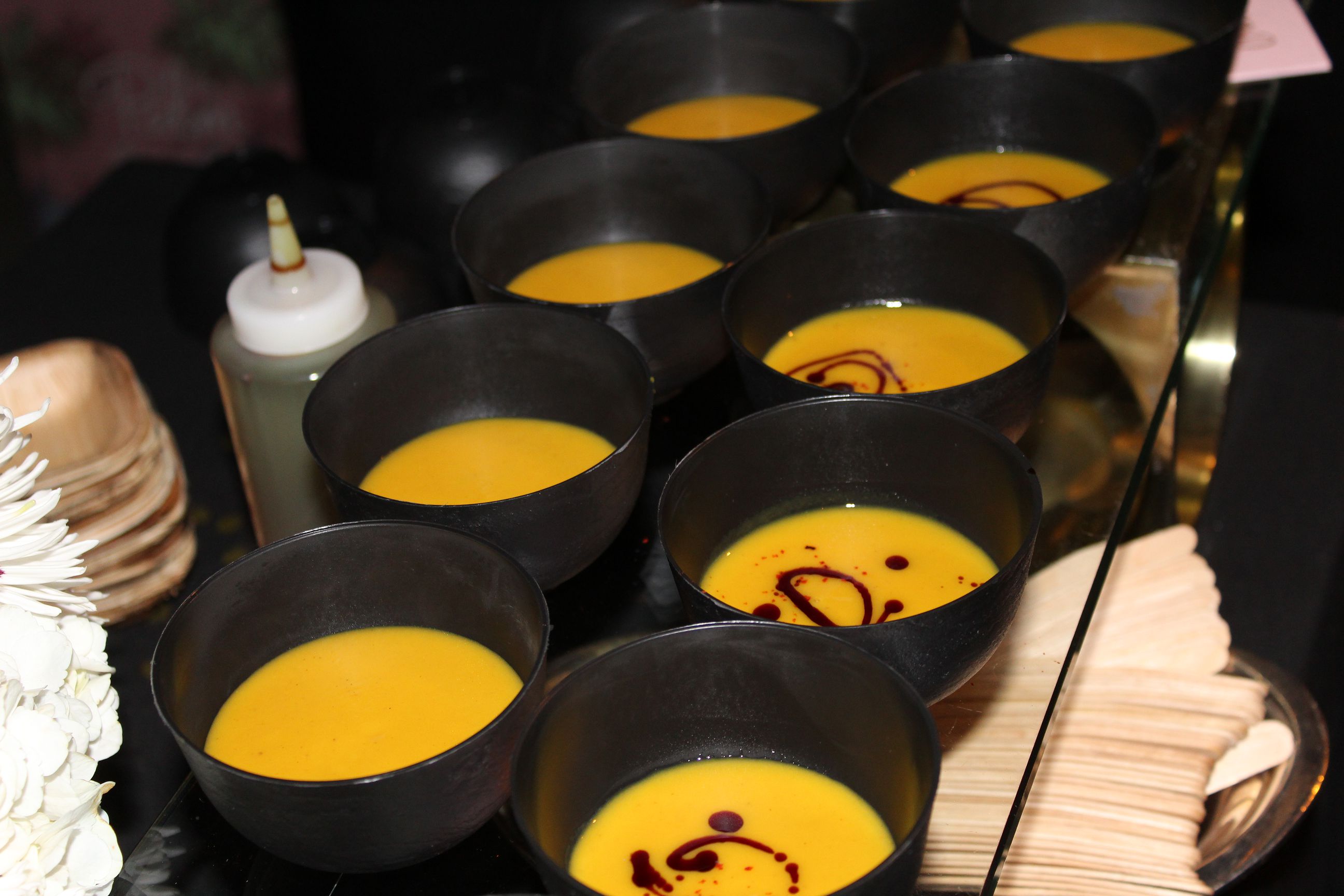 Luke's Lobster: "Maine-Style Lobster Roll"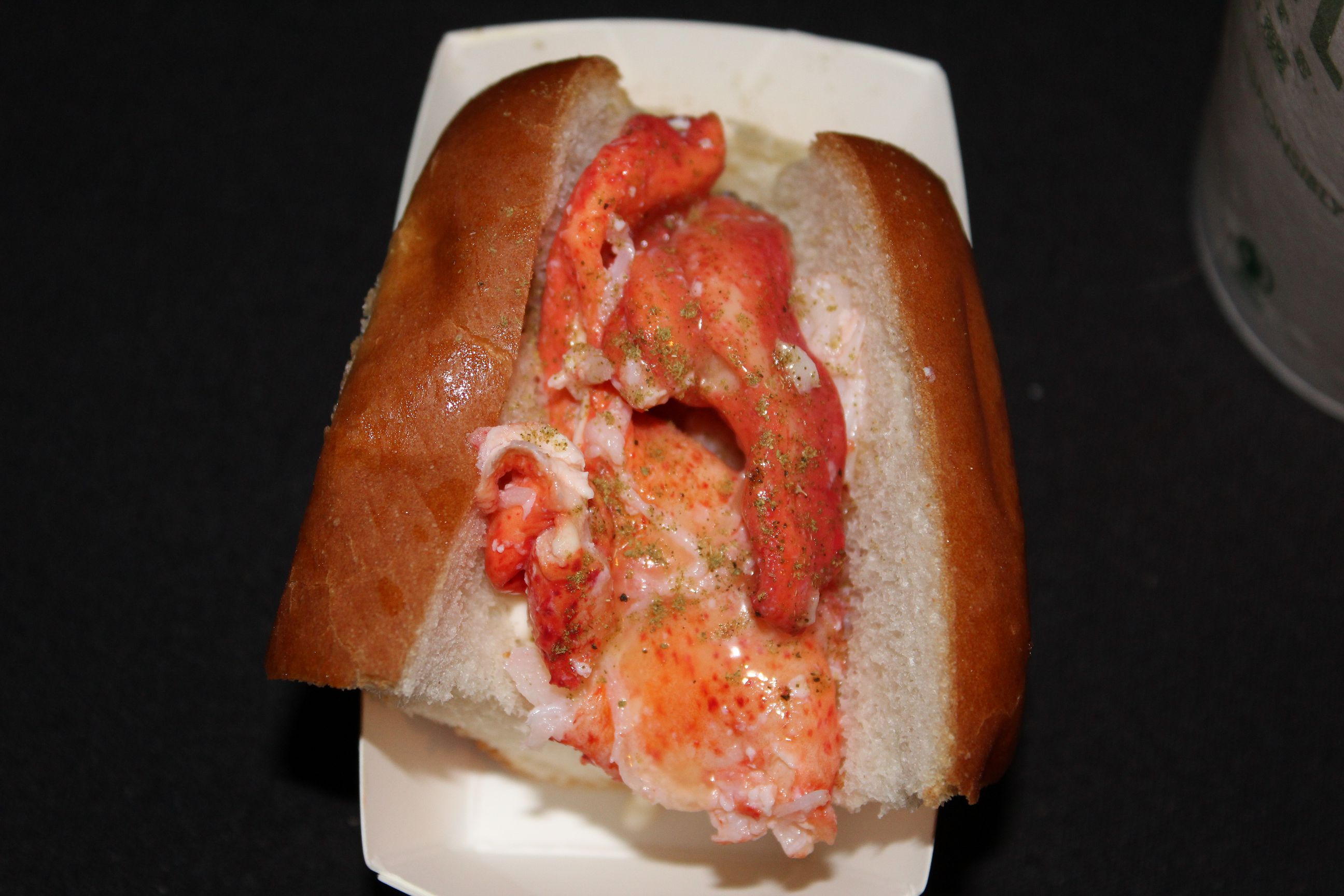 Davio's Northern Italian Steakhouse: "Hand-Rolled Potato Gnocchi"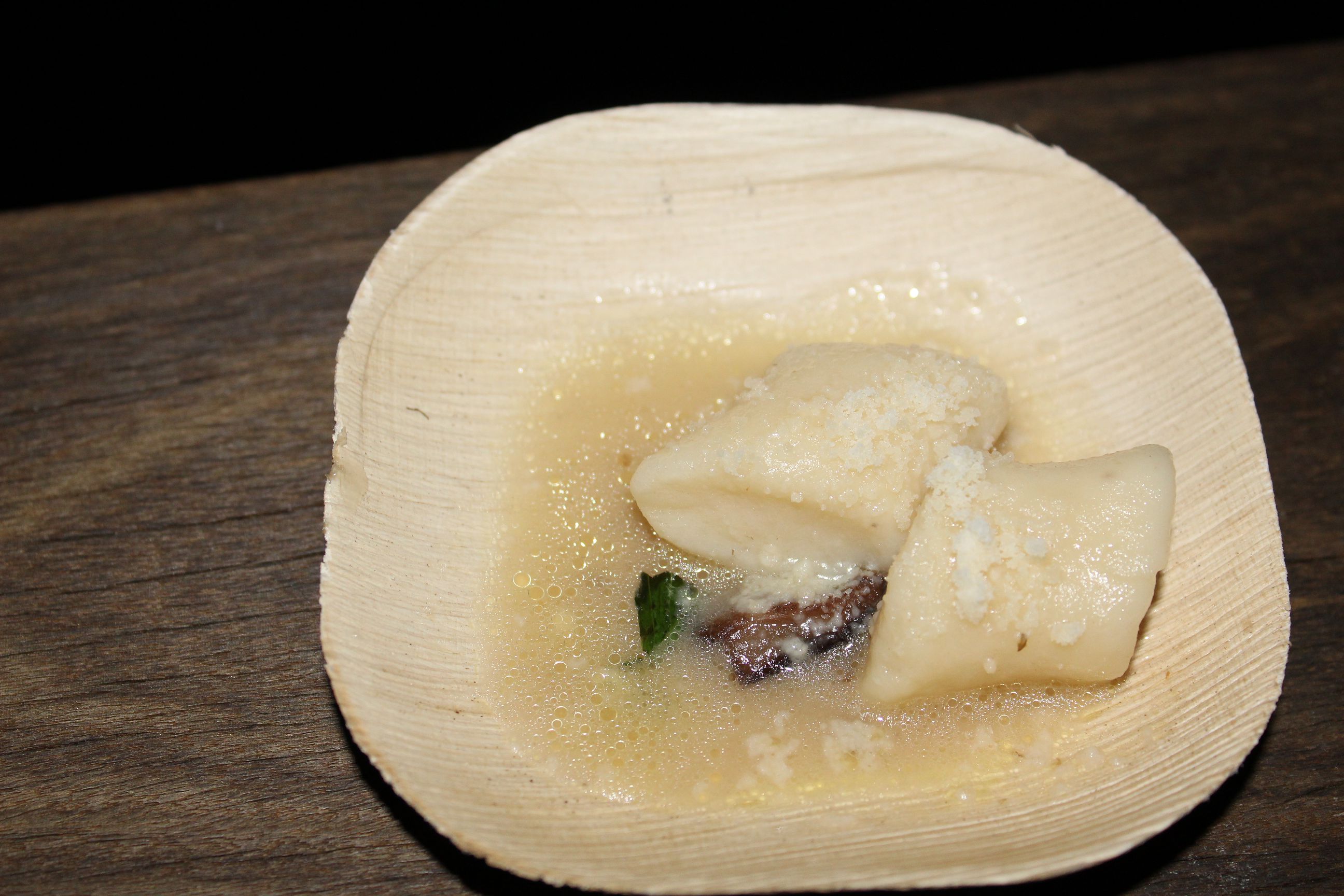 Thalassa Restaurant: "Seafood Salad"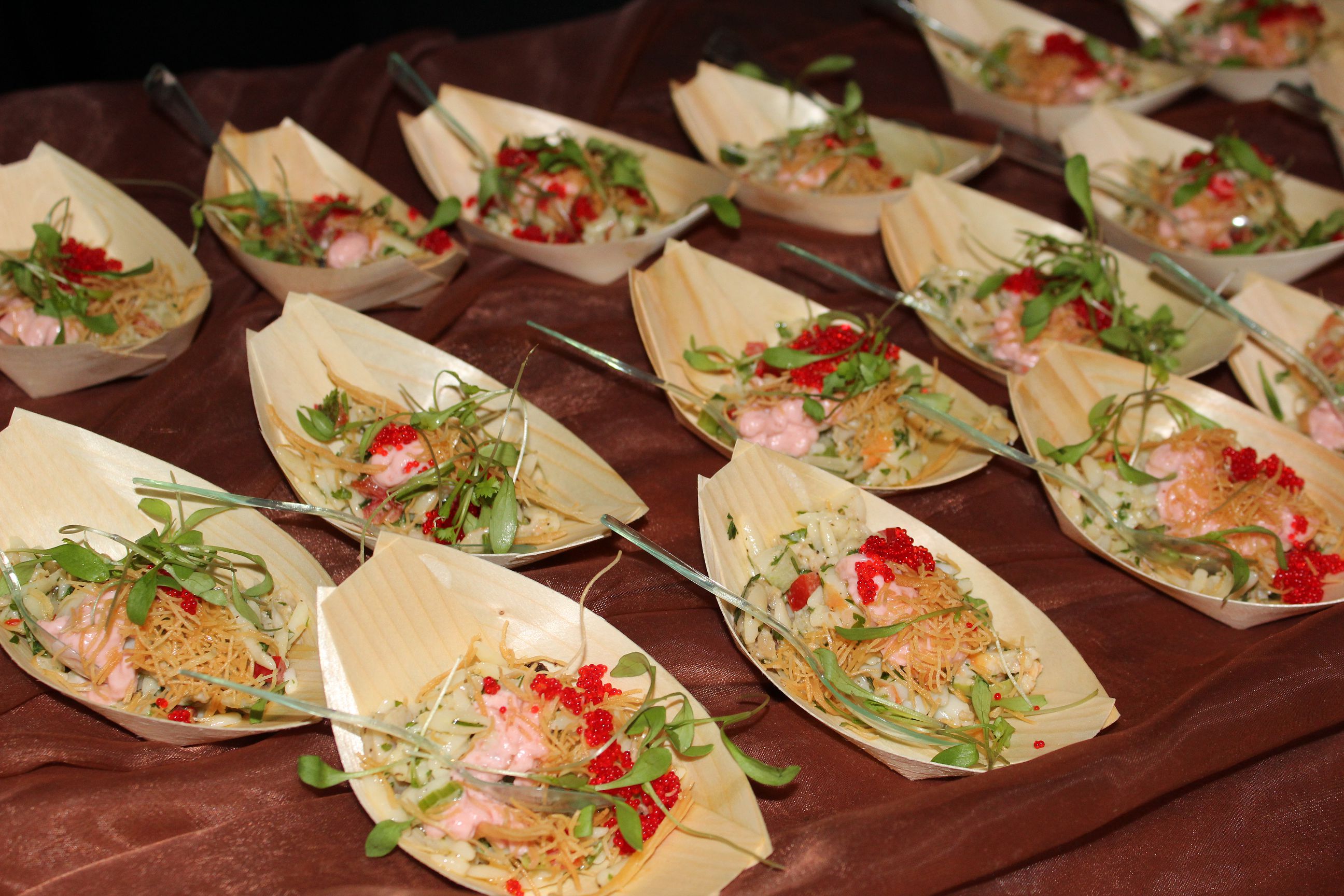 Mastro's Steakhouse: "Cucumber & Avocado Gazpacho"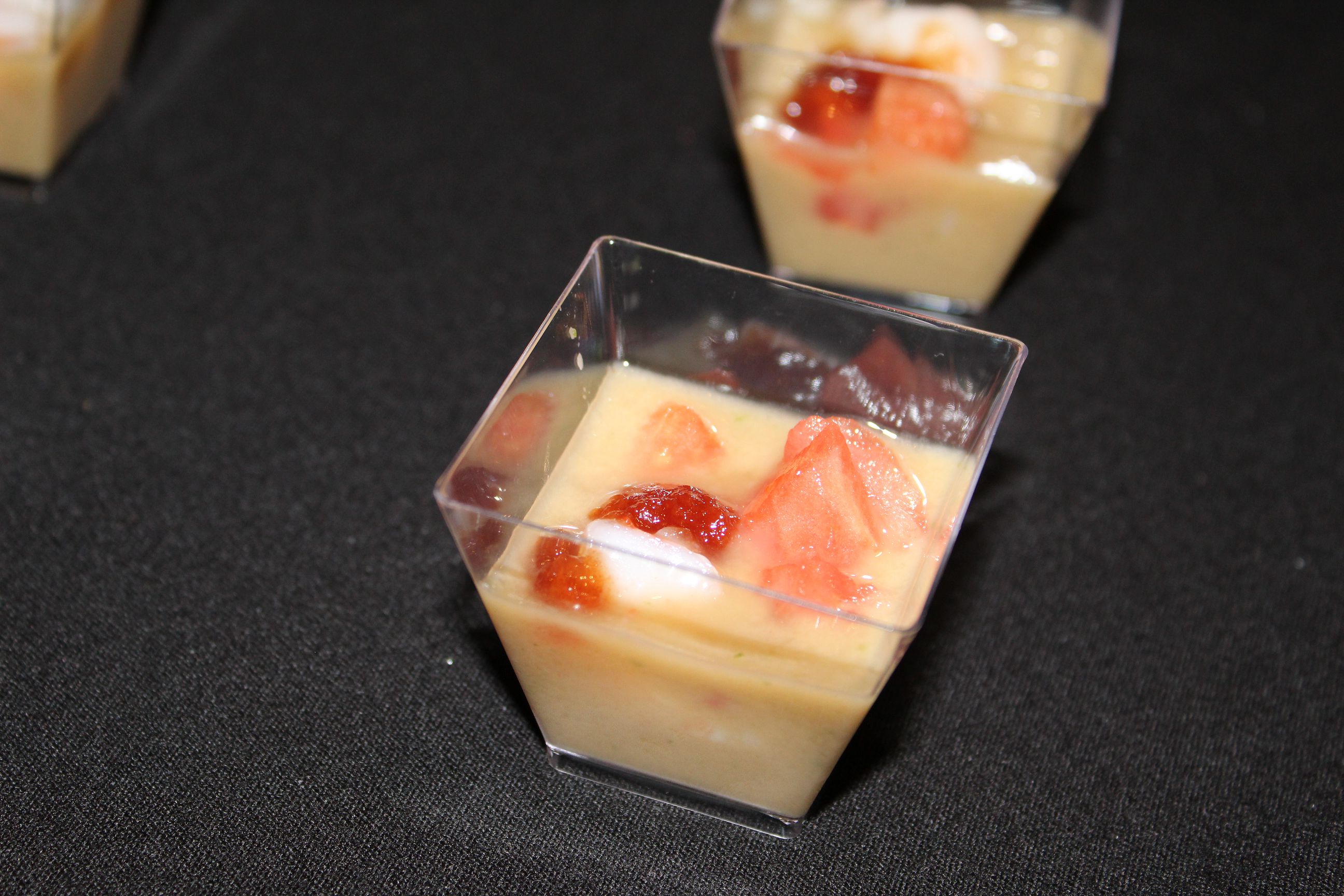 Shuka: "Scallop – Husk Cherry, Saffron, Serrano, Chili, Basil"
Amali: "Saffron Poached Bacalao Cod"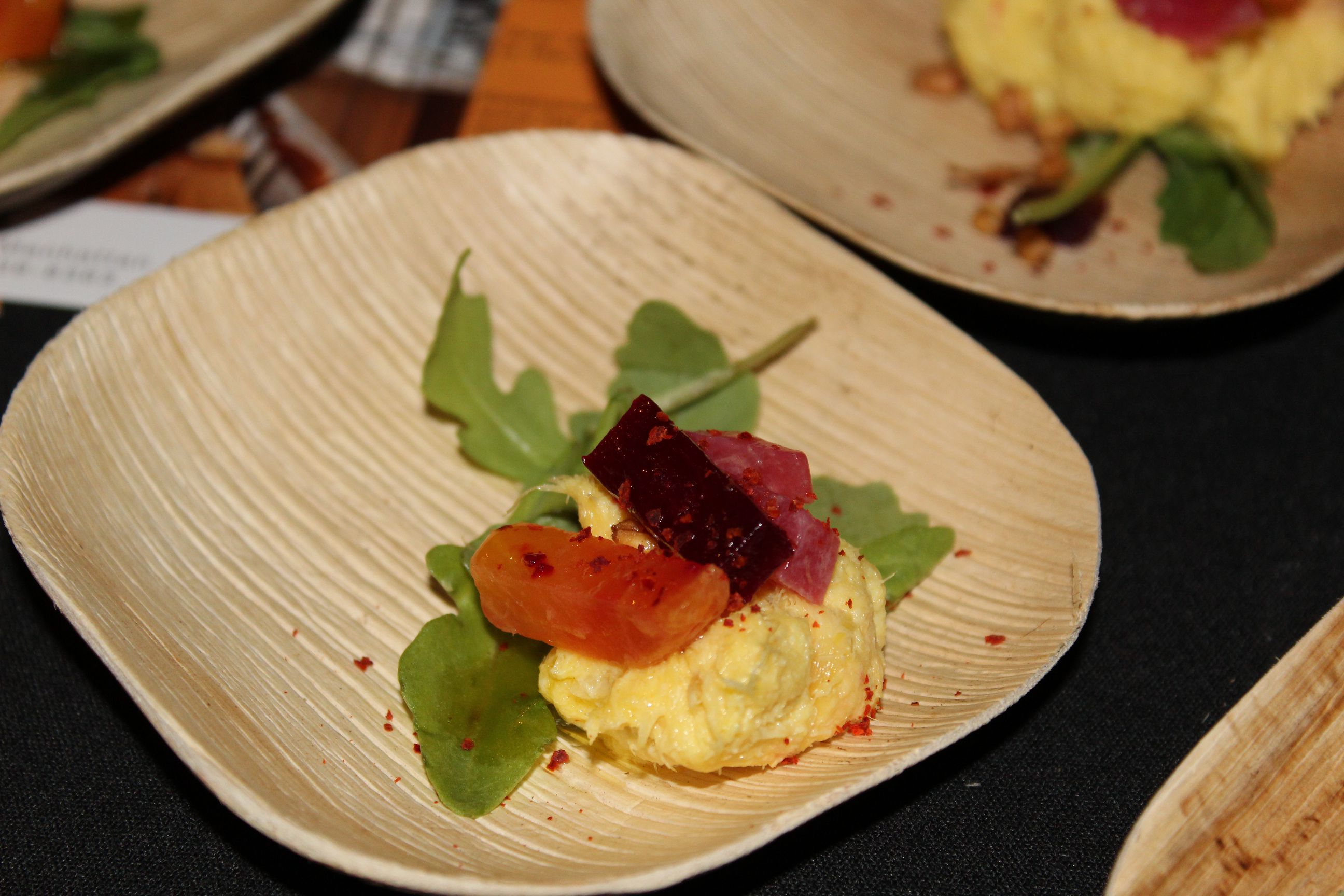 Almond: "Smoked Duck Tacos"
Tavern on the Green: "Mezcal Cured Scottish Salmon"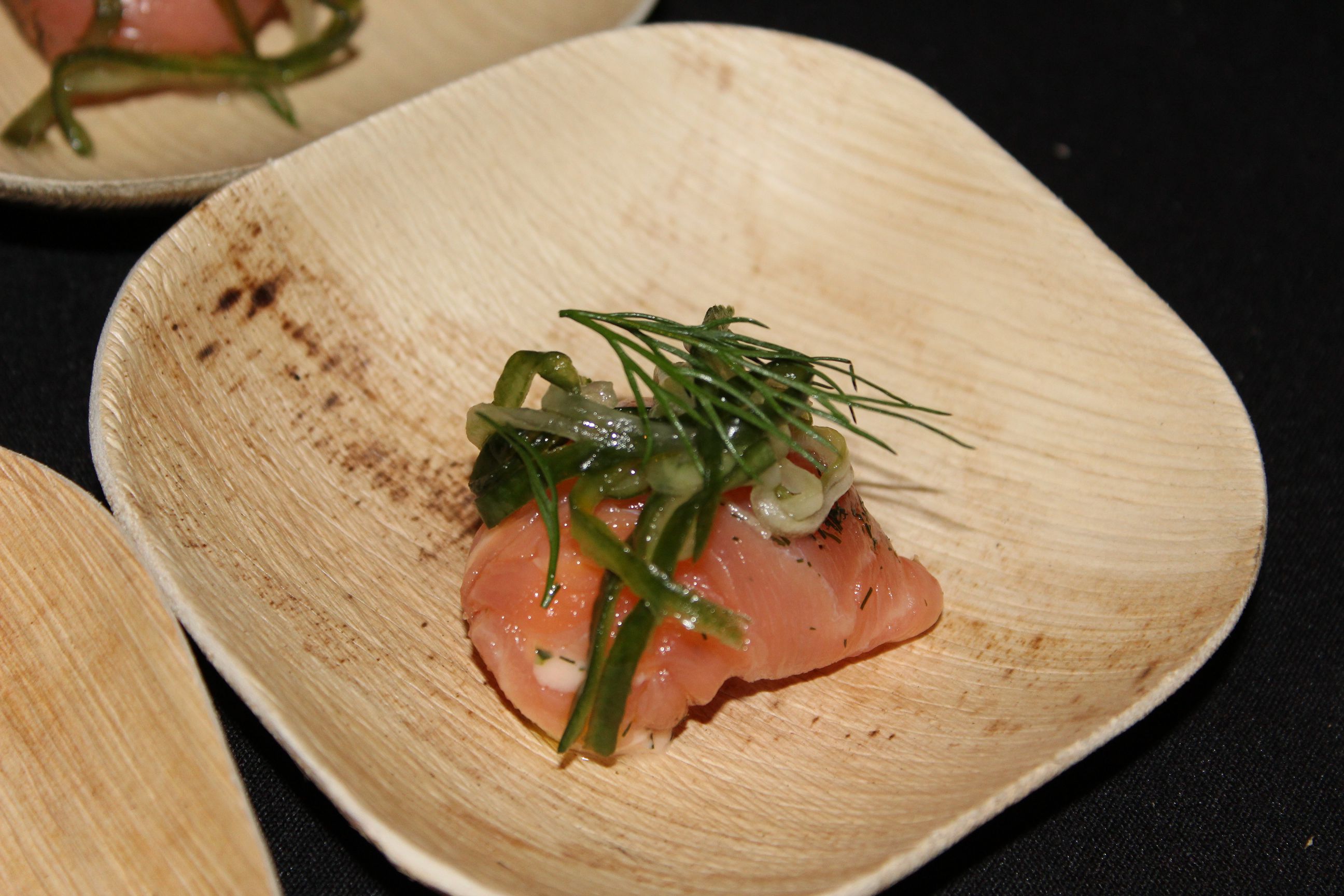 Pier A Harbor House: "Spicy Shrimp Tacos"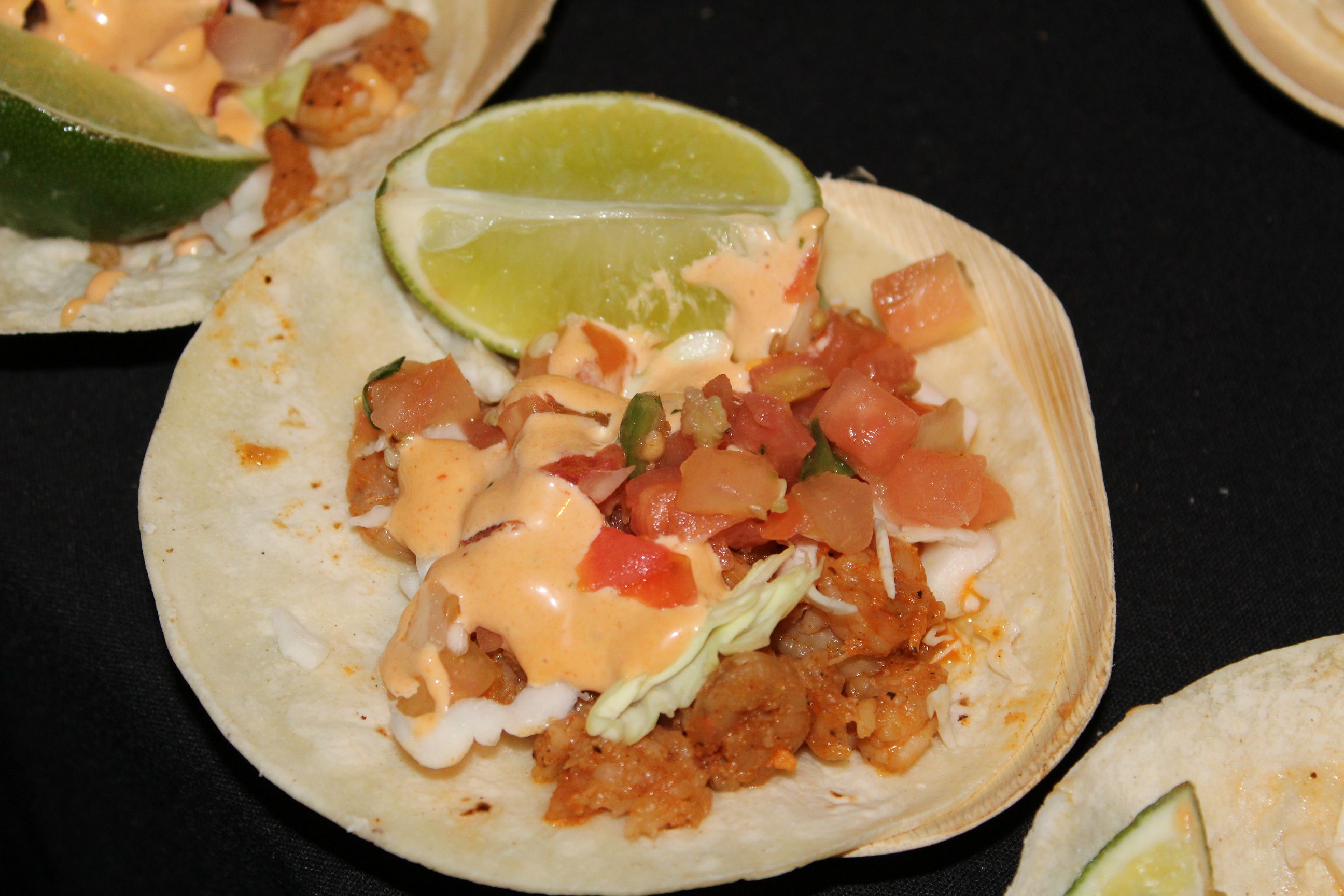 Tocqueville Restaurant: "Heirloom Tomato Gazpacho"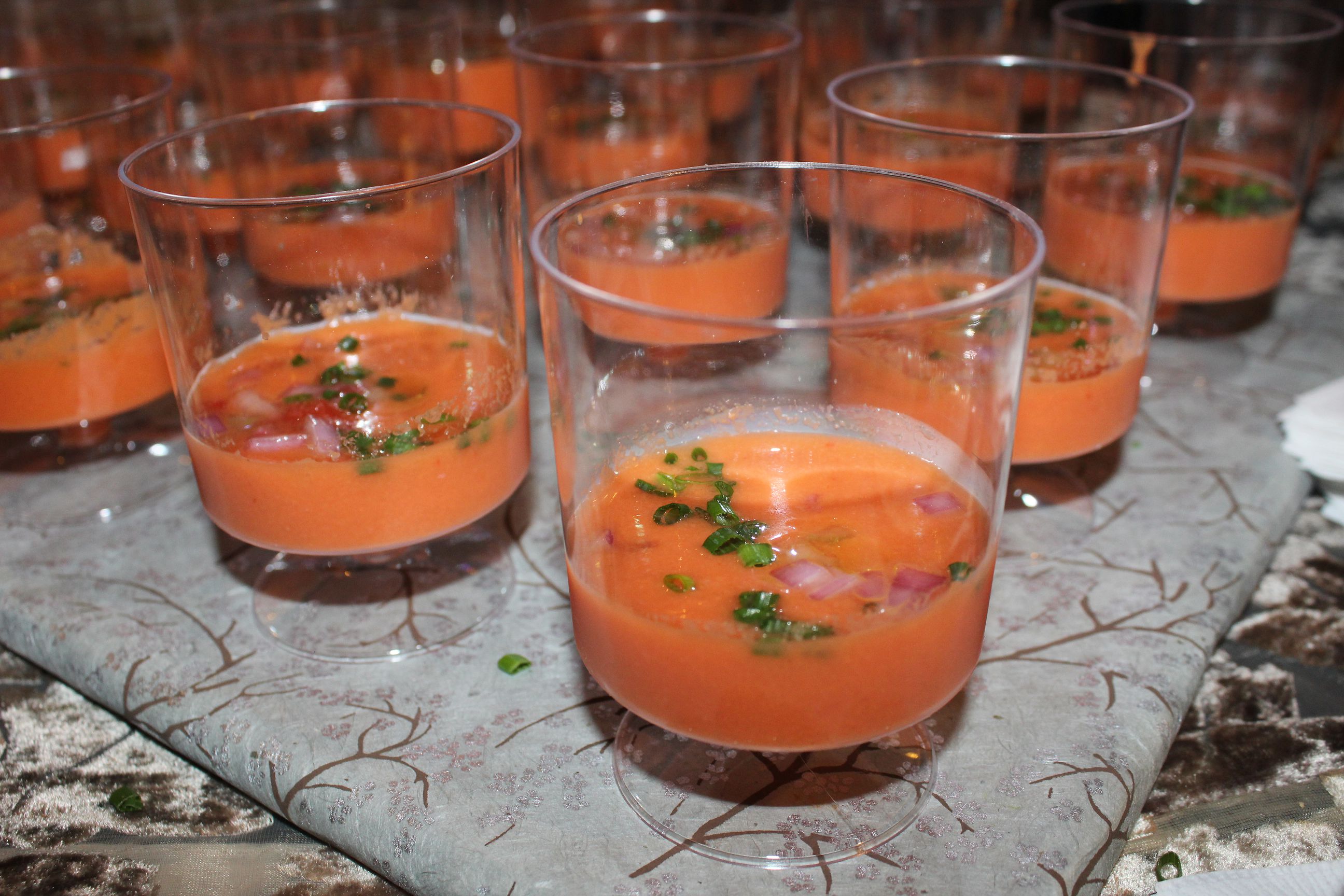 Delaware and Hudson: "Goat Cheese and Thyme Tart"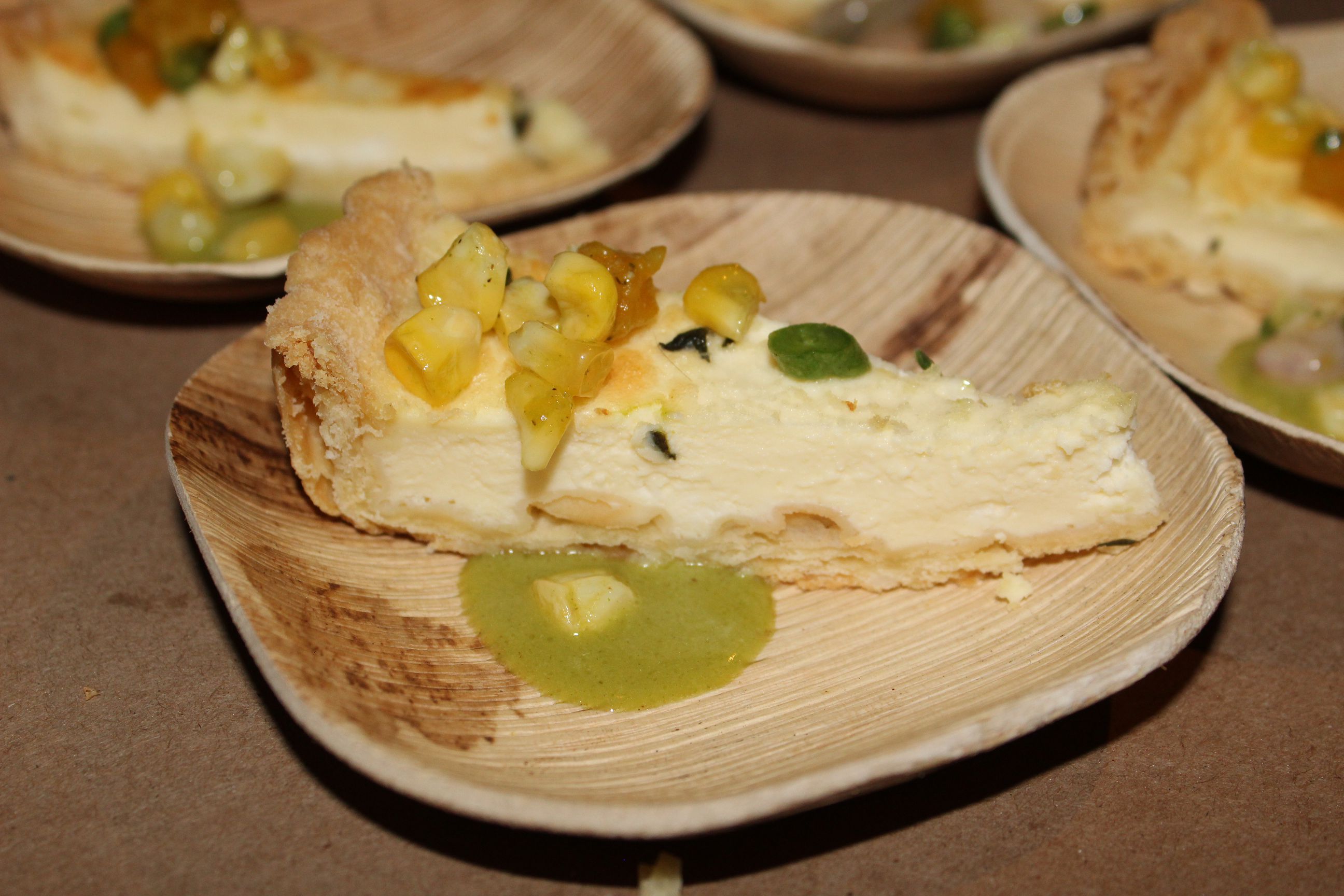 Takashi: "Grandmom's Steamed Beef Shank Buns"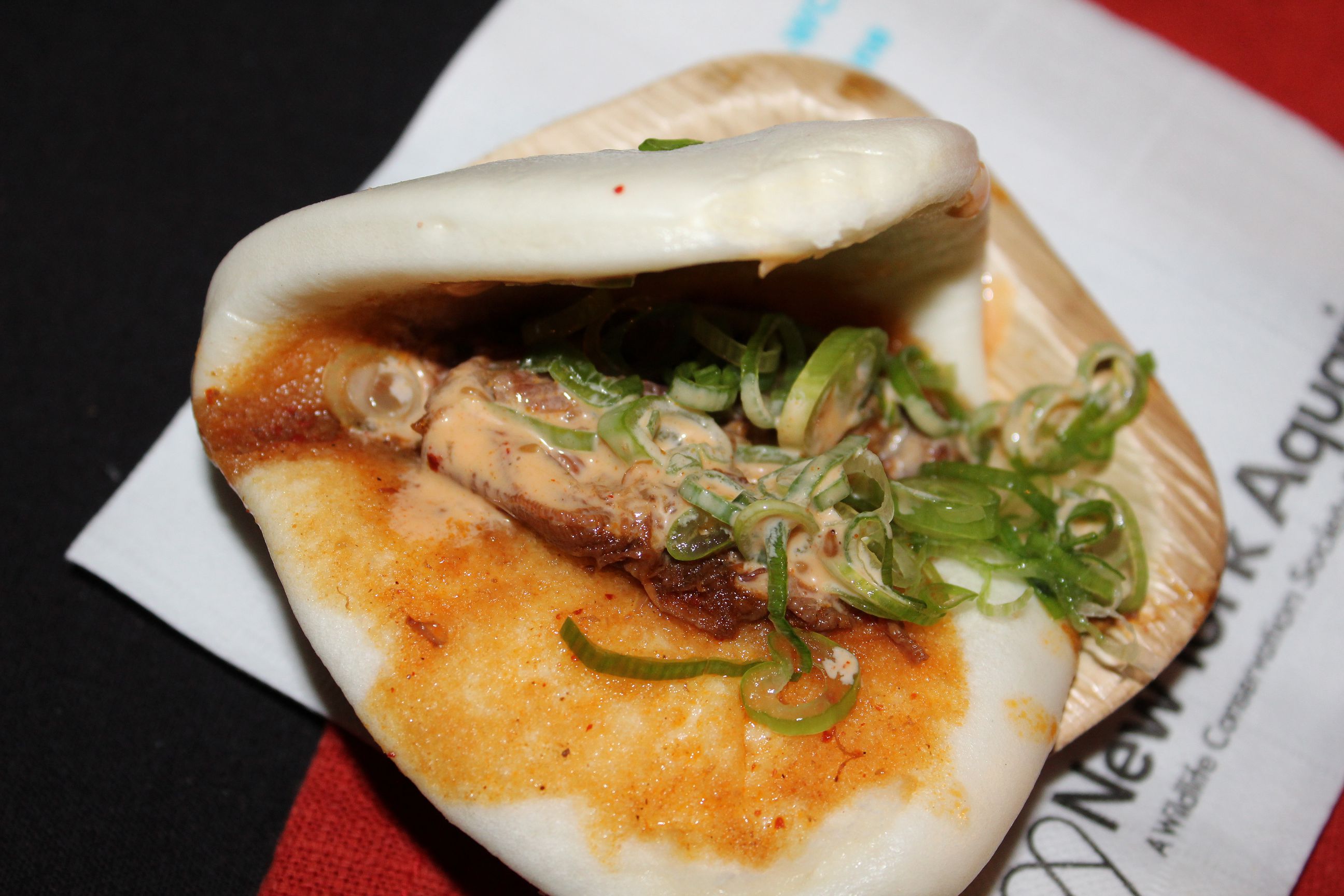 Crave Fishbar: "Faroe Islands Salmon Crudo"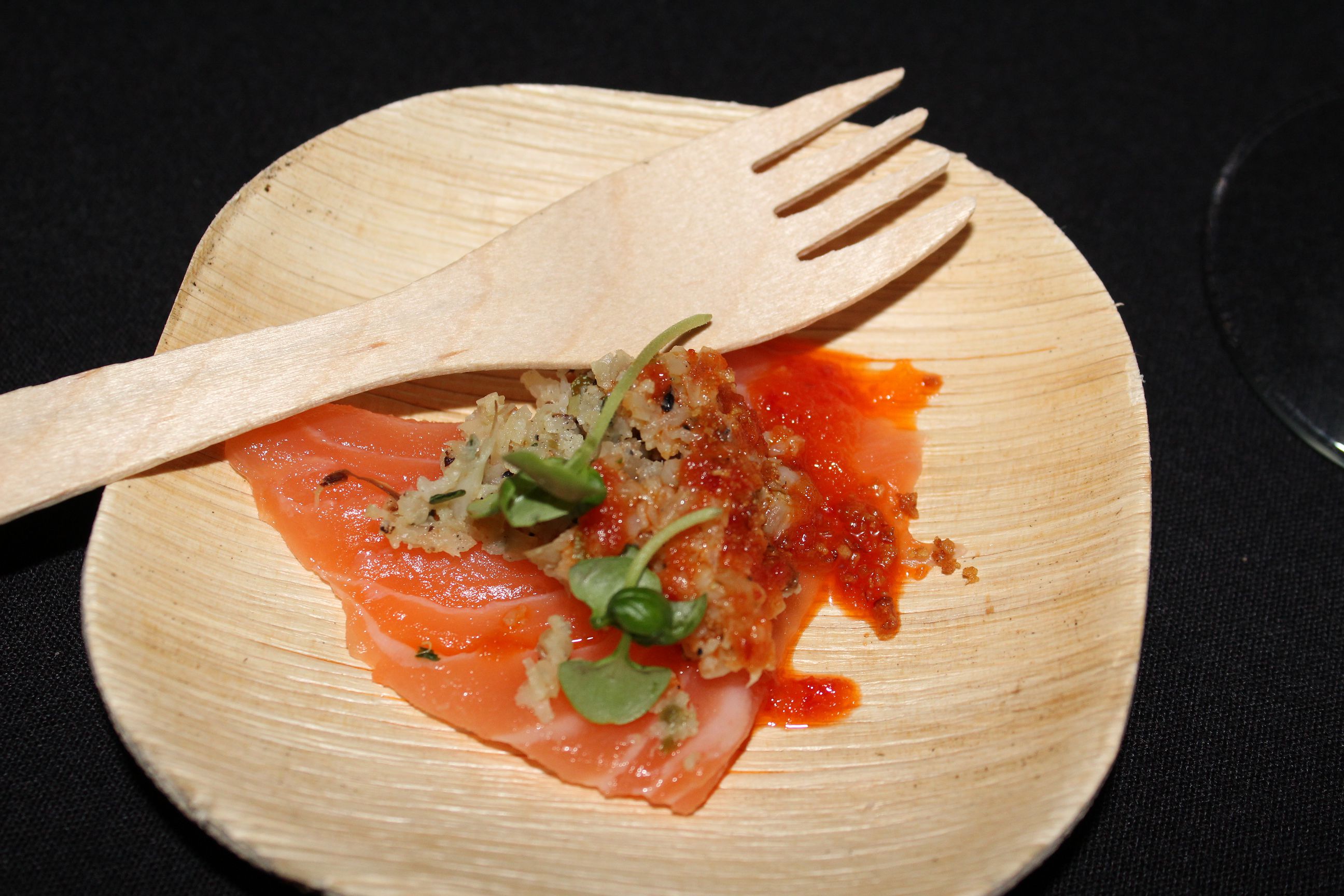 As Is NYC: "Rye and Seaweed Taco"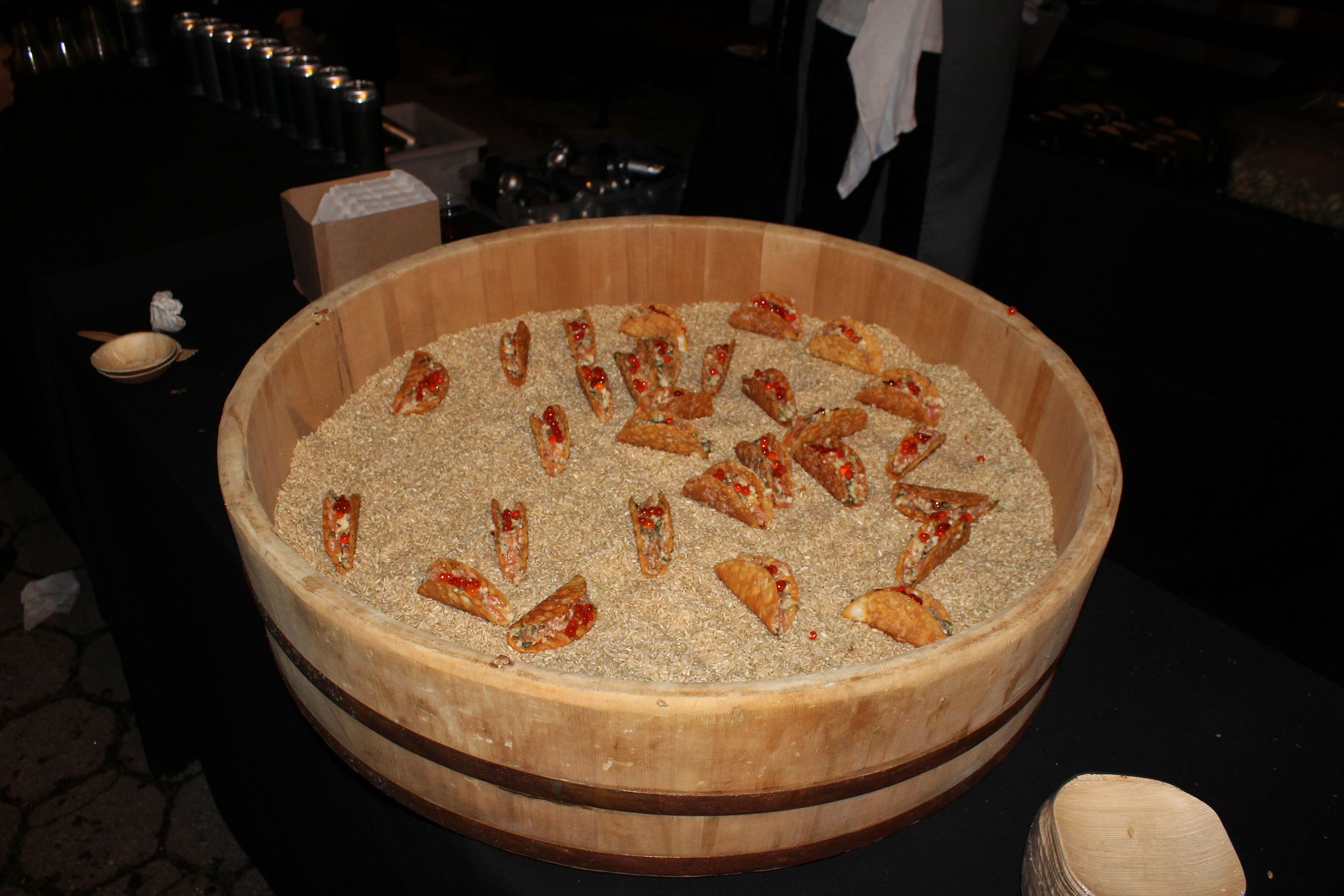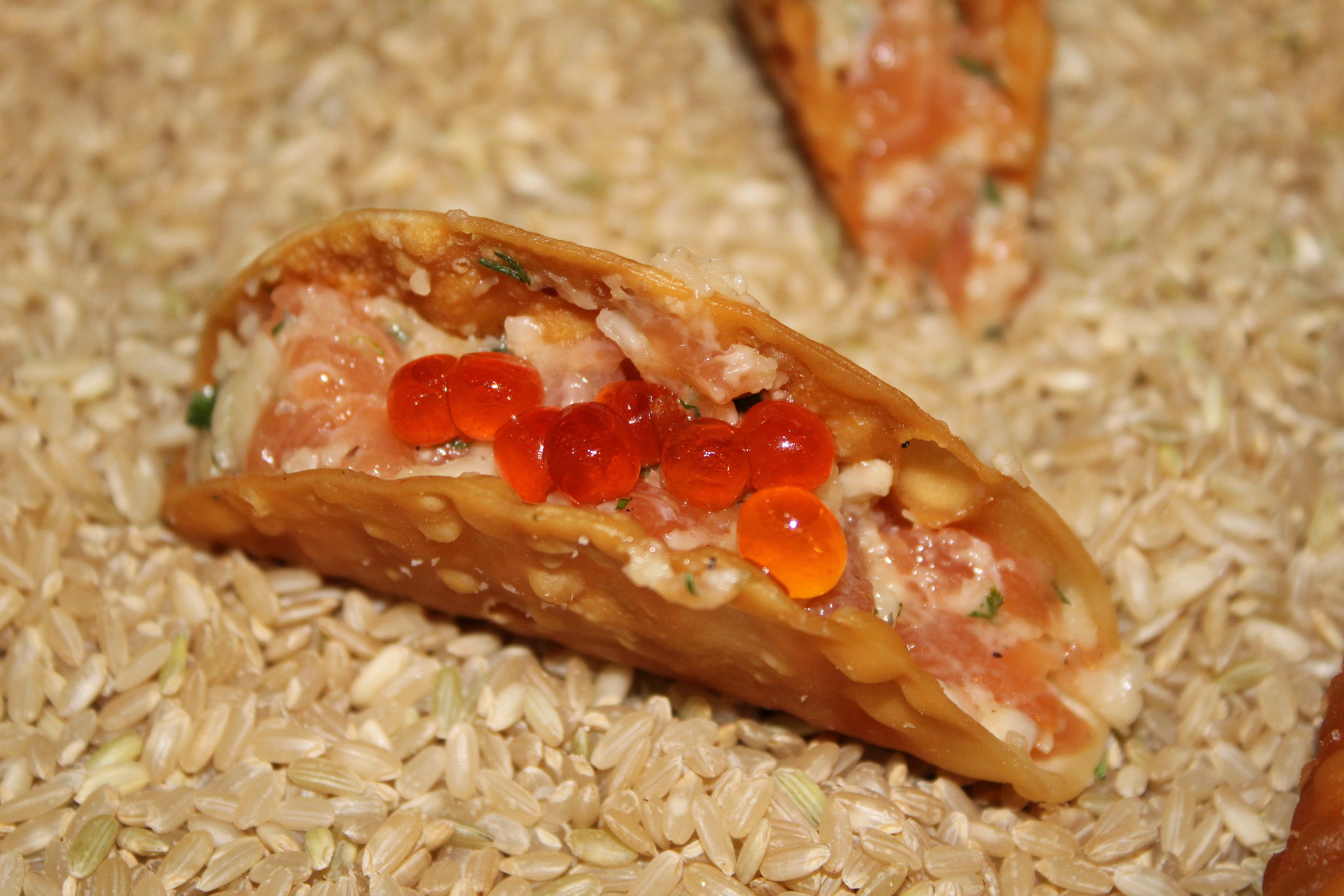 - Dave Gendelson 
Related Articles
Share
About Author
(2) Readers Comments