Amid a particularly chic setting inside the Hotel Eventi in Chelsea, the newly remodeled SECOND Floor space would play host to an annual affair that has become one of our favorites in New York City, meshing a bevy of high profile chefs alongside a worthwhile cause.  If the name 'Tap & Tapas' sounds familiar, it's likely a result of our previous ravings – we have been attending the annual event since 2015.  Year after year, the nonprofit planners seemingly outdo themselves with an array of outstanding eats and drinks – but more importantly, a showcase of talented dancers performing for a roomful of well-to-do onlookers.  It's tough not to be impressed by the kids, where  nearly a dozen ladies, ranging from children to young adults, band together in dance troupes to deliver some fun choreographed routines. 
The 14th annual affair was another wildly successful one for local nonprofit organization Groove With Me, welcoming nearly 200 guests into the sprawling event space.  Since 1996, Groove With Me has acted as a safe-haven of sorts, allowing underprivileged youths to have an opportunity for self-development.  By offering free dance classes, the organization is realistically working to empower young women, helping to instill in them a sense of pride, self-confidence and a nurtured skill set to assist in their continued maturity and collective development.  Judging by the smiles that painted the faces of each young dancer on Wednesday night, founder Abby McCreath and her team of dance teachers and partners seem to be delivering on Groove With Me's formidable mission and purpose.
Long before the evening's auctioneer would work tirelessly to invoke some sizable donations from the charitable audience however, some of New York City's most revered restaurants would roll out the culinary red carpet for attendees to enjoy.  With 'avocado toast' seemingly being all the rage at restaurants across our area, it was fitting that legendary West Village haunt The Spotted Pig would showcase their own unique and delicious take on the delicacy.  The "Pea Smash" unleashed a creamy green spread atop crunchy toast points, paired with savory sauteed mushrooms and spring vegetables- the combination of which was excellent despite leaving avocado out of the recipe.  Equally as satisfying was L'Amico's "Fontina Cappelletti," perfectly al dente pasta shells served beside some wild mushrooms and another spread of English peas.  Both dishes were ones we returned for time and time again as the evening moved onward.
Seafood samplings courtesy of Motel Morris ("Rock Shrimp Fish Cakes") and Celestine ("Crudo of Cobia") competed with heartier fare from La Chula (whose "Pork Carnitas" tacos were sensational)- though it was Joe Leone's Italian Specialties with the unabashed helping of meats and cheeses that had the early evening crowd buzzing.  The Point Pleasant, New Jersey caterer came equipped quite literally with a paper cone filled with antipasto.  The "Antipasti Cups" were filled with fresh green olives, assorted cheese and salumi sticks and despite being fairly basic, the pairings worked brilliantly. 
We'd be remiss not to mention the "White Chocolate Pretzel Cookies" smattered in golden flakes from The Stanton Social and the "Vanilla Panna Cotta" topped with raspberry gelee from downtown's Vandal that left us completely satisfied.  Though we didn't take home any of the evening's live auction items – from tickets to sporting events, tickets to Dear Evan Hansen and some 'Dinner in Your Home' Chef experiences this year, just being able to experience an evening that made so many in attendance so very happy was reason enough for us to return again for the 15th annual event next year.  If recent history has taught us anything, the Groove With Me staff will make sure that it only gets bigger and better from here.
To learn more about the great work being done by the folks at Groove With Me, click through to their website here!
Groove With Me 'Tap & Tapas' 2018: The Dishes
Corner Social:"Stuffed Cucumber with Shrimp Ceviche"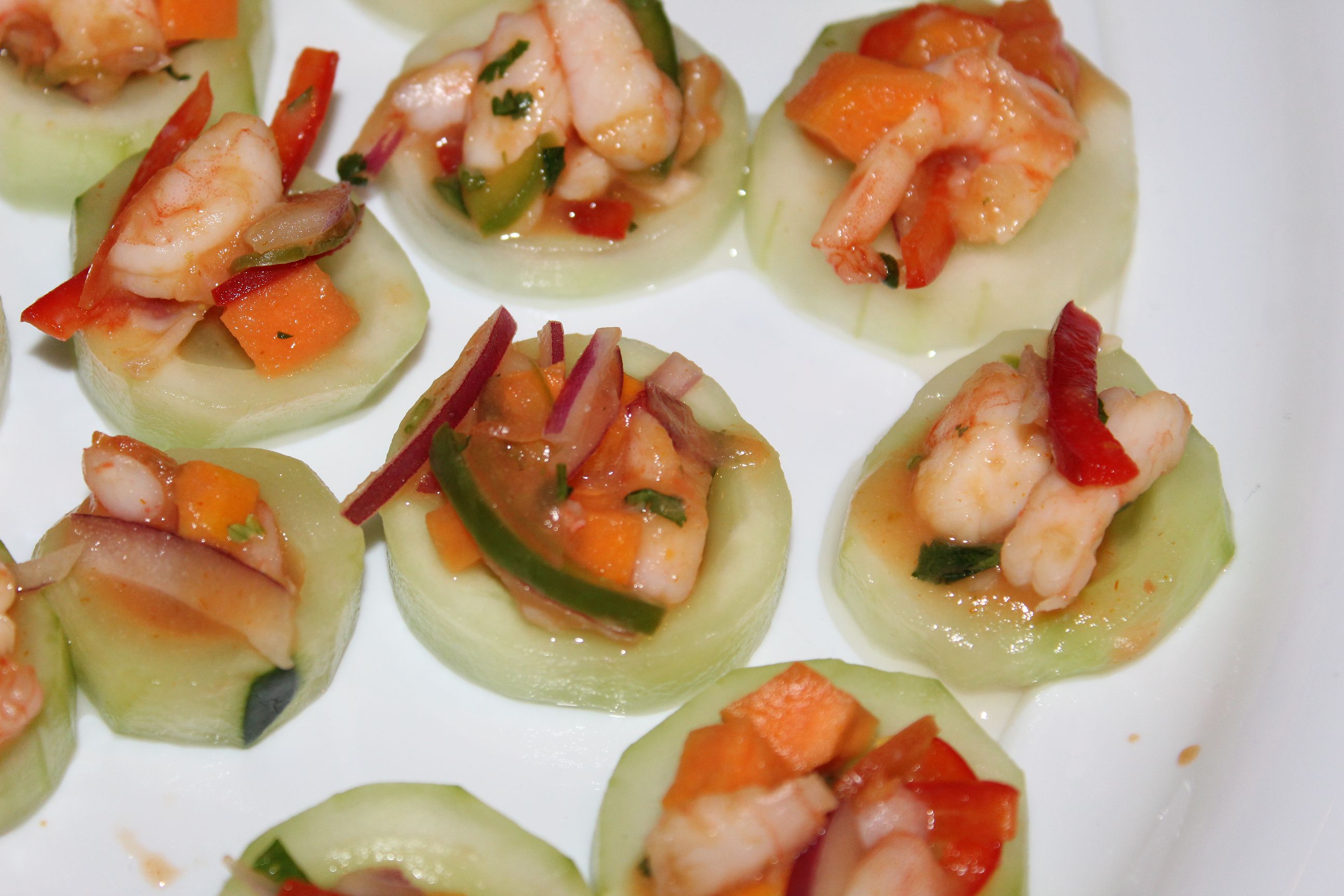 The Spotted Pig: "Sauteed Mushrooms, Pea Smash & Spring Vegetables on Toast Points"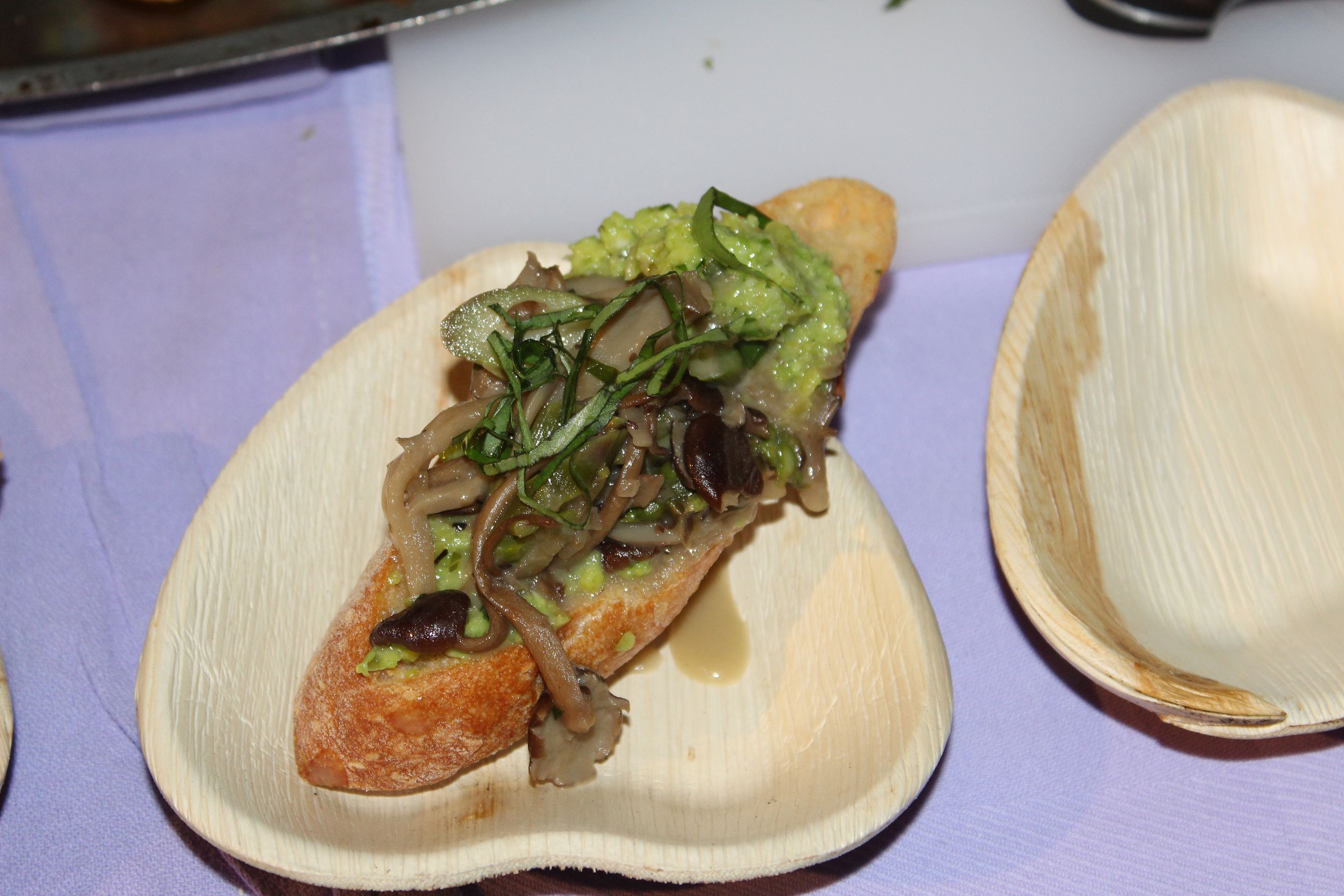 Joe Leone's Italian Specialties: "Antipasti Cups – Italian Meats, Cheeses & Olives"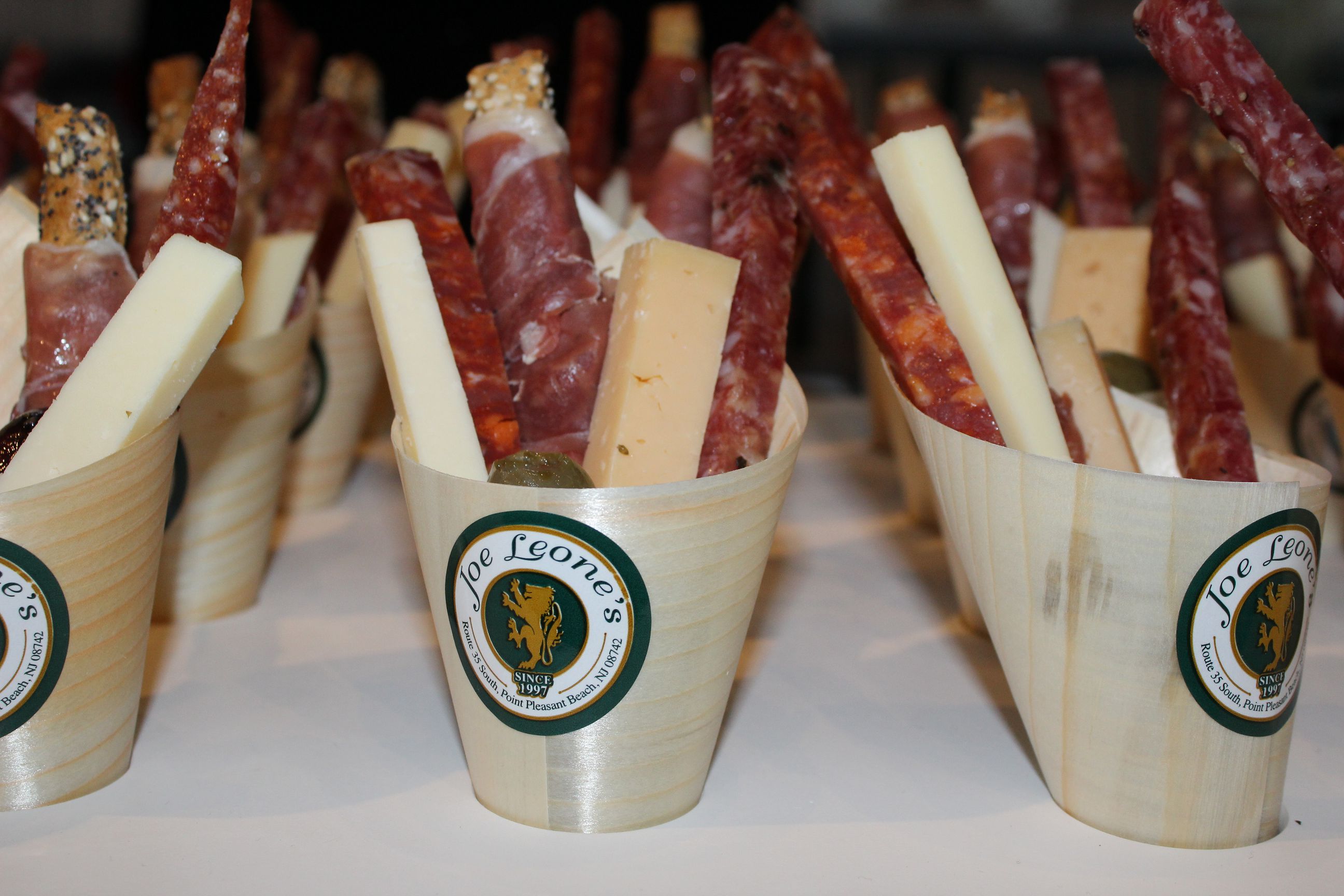 Feinstein's / 54 Below: "Wild Mushroom Arancini, Springbrook Redding Cheese, Organic Tomato Sauce"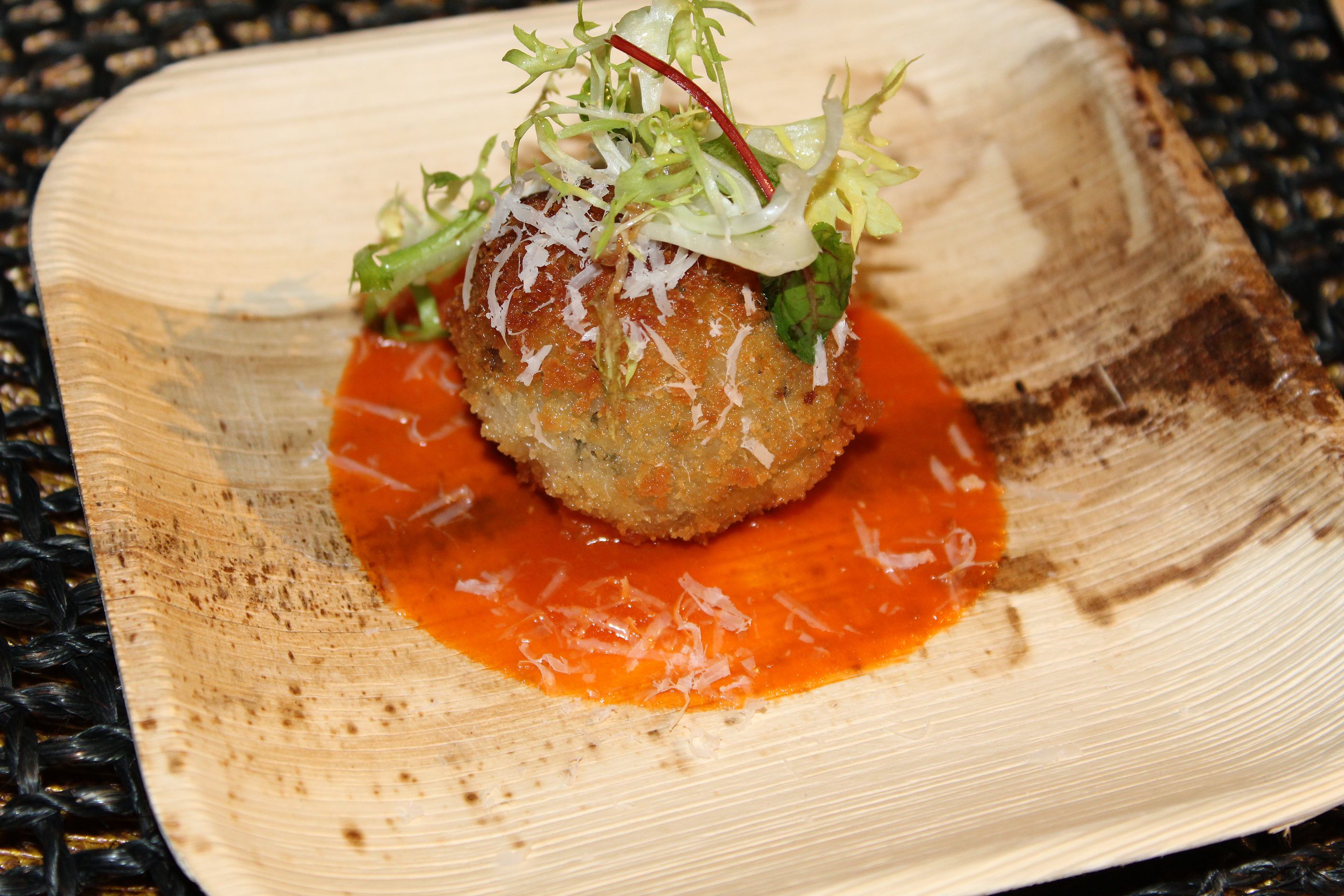 La Chula: "Pork Carnitas in Coconut Milk, Green Papaya Salad, Thai Chiles, Peanuts"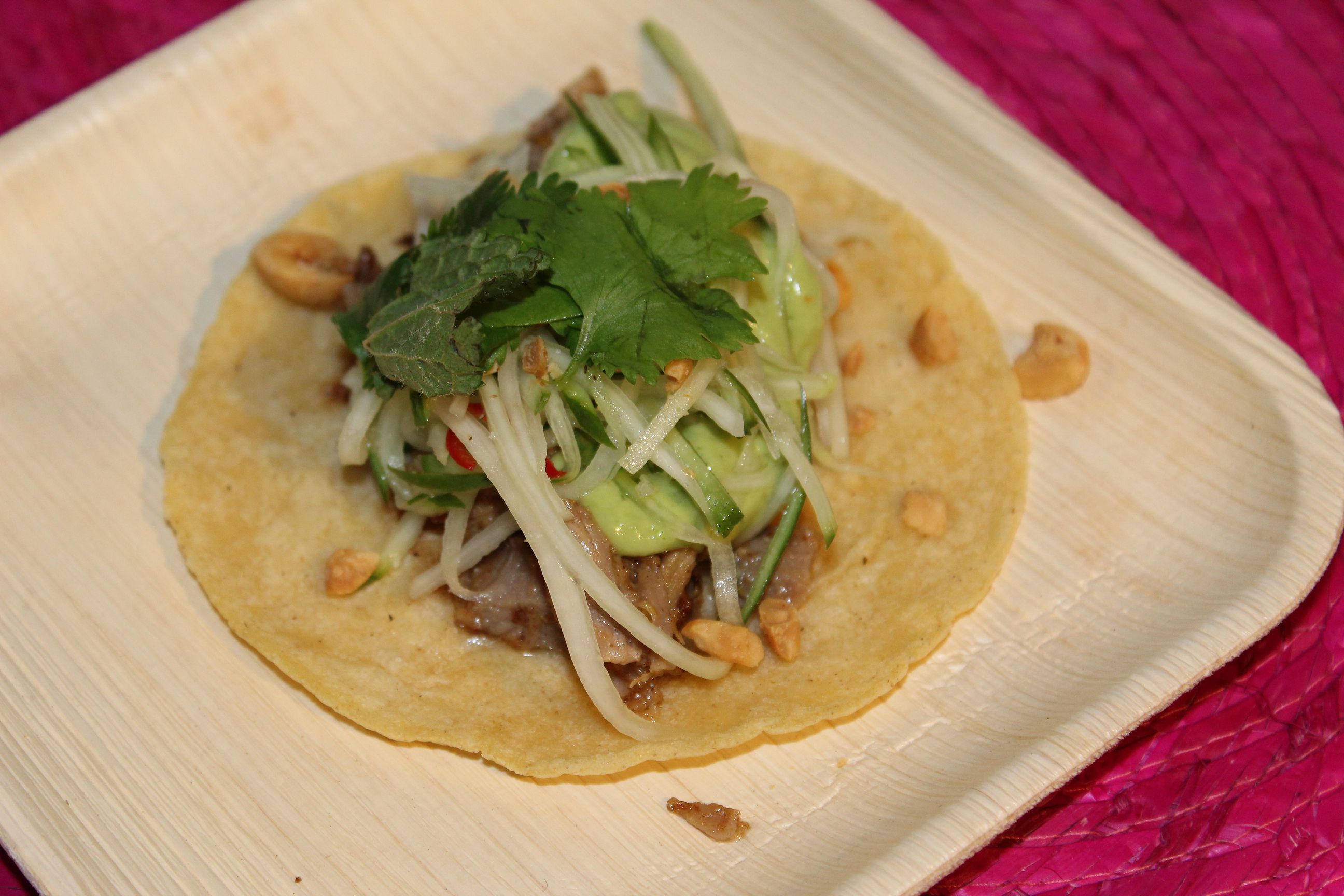 L'Amico: "Fontina Cappelletti with Wild Mushrooms and English Peas"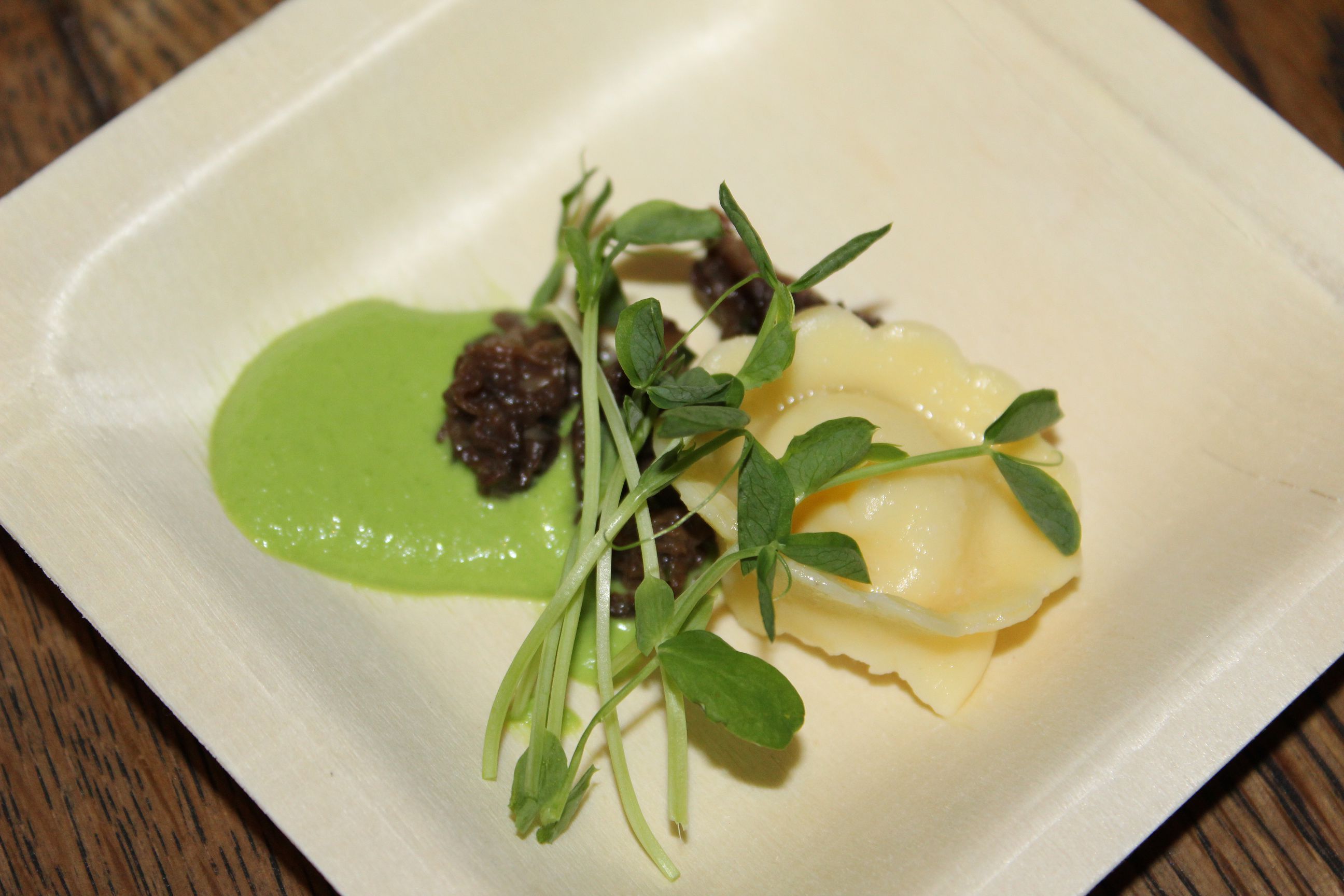 French Louie: "Beet Tartar with Beet Hummus on Crispy Socca"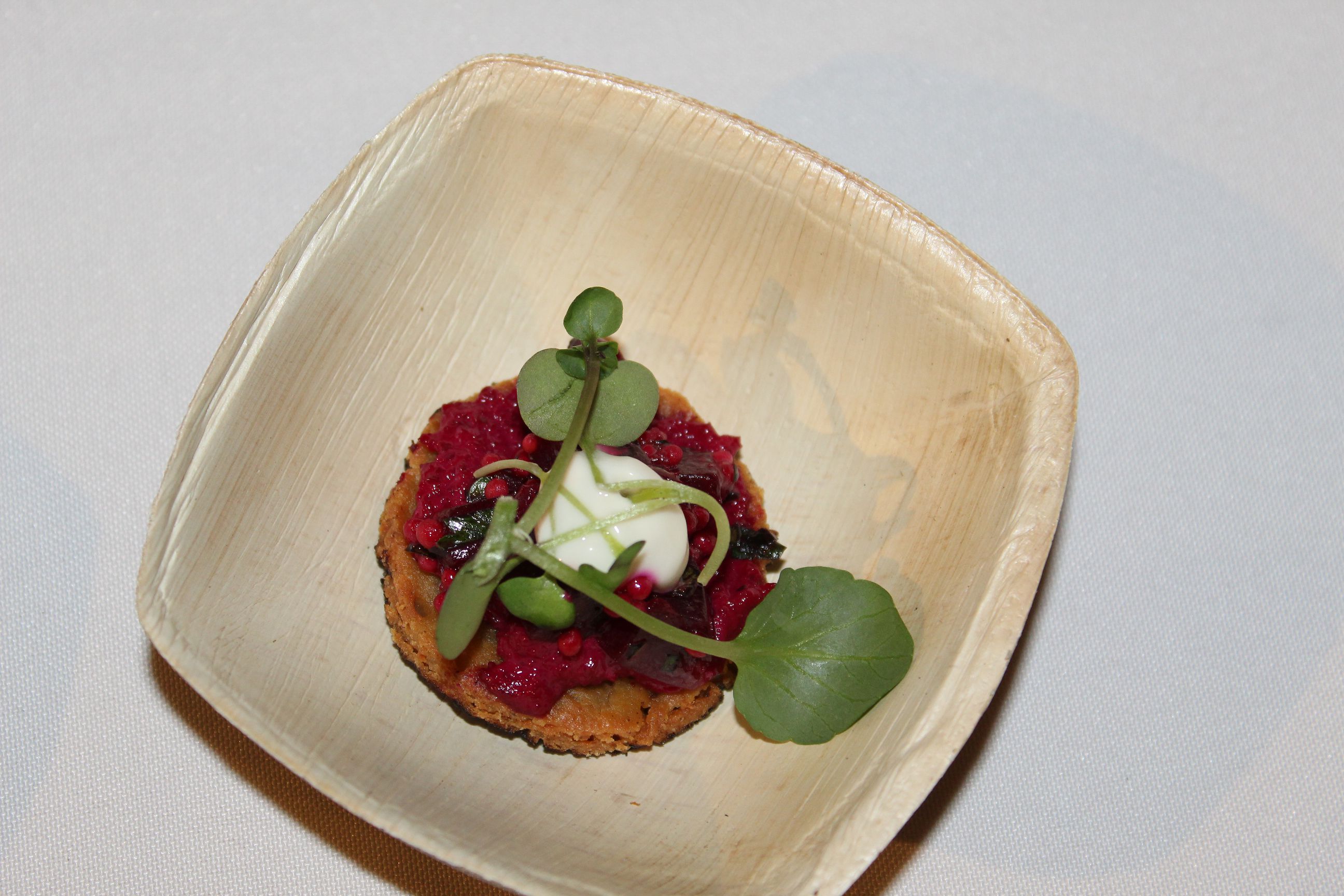 Riss' Knishes: "Potato & Onion, Mushroom & Gruyere, Poblano & Jalapeno & Cheddar"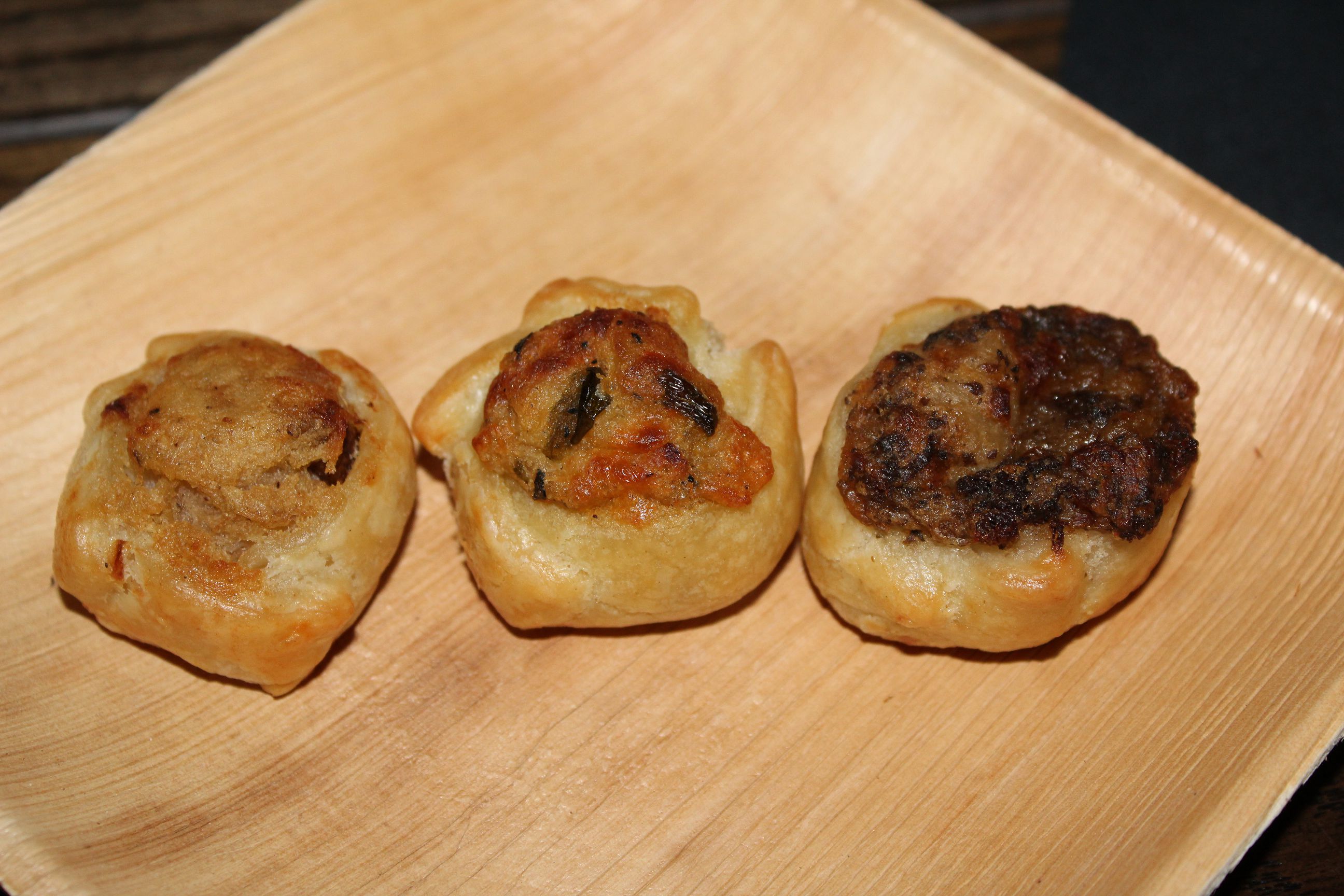 Celestine: "Crudo of Cobia, Cherry Tomato, Puntarella, Challah, Boquerones"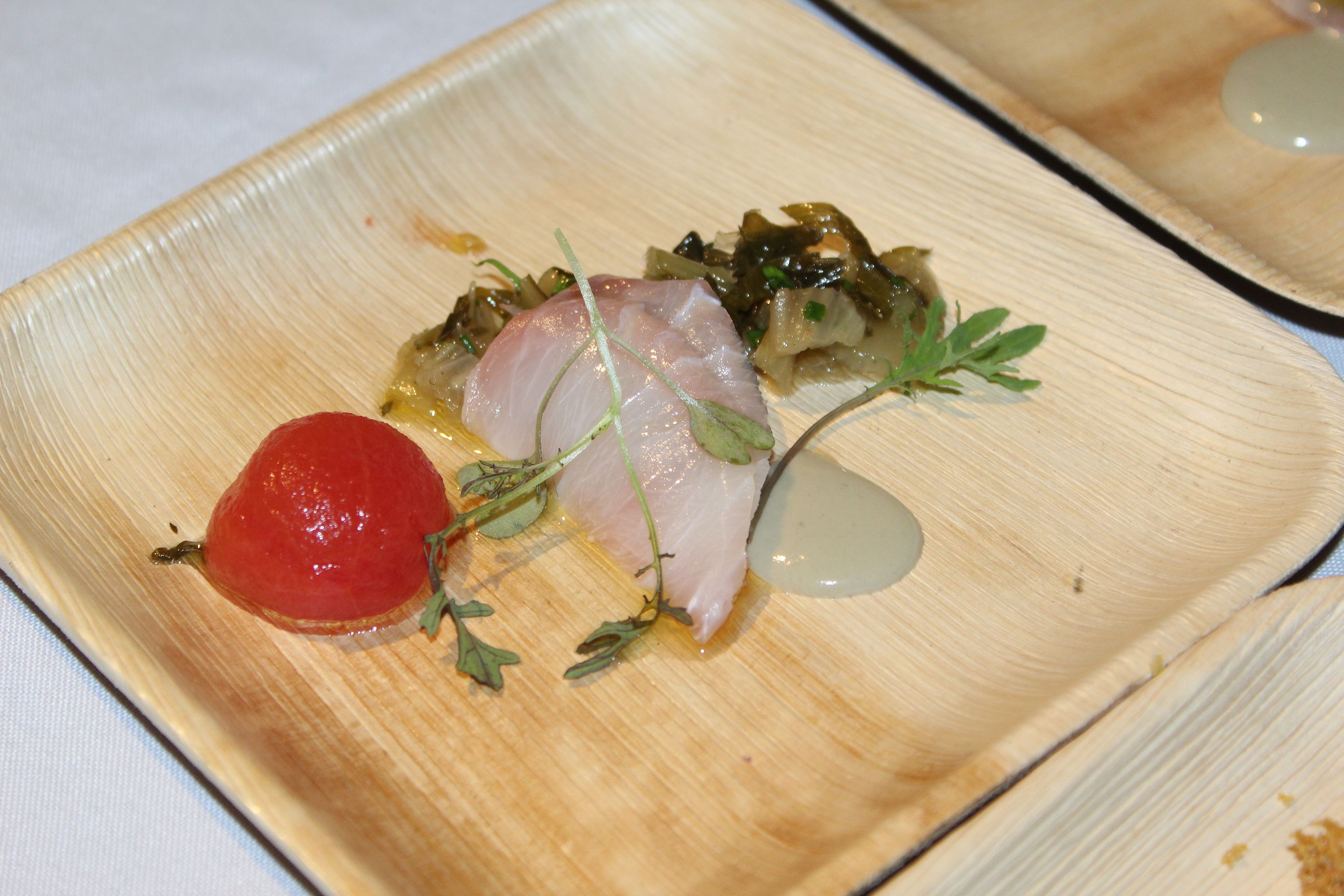 Motel Morris: "Rock Shrimp Fish Cakes, Green Papaya Salad & Massaman Curry"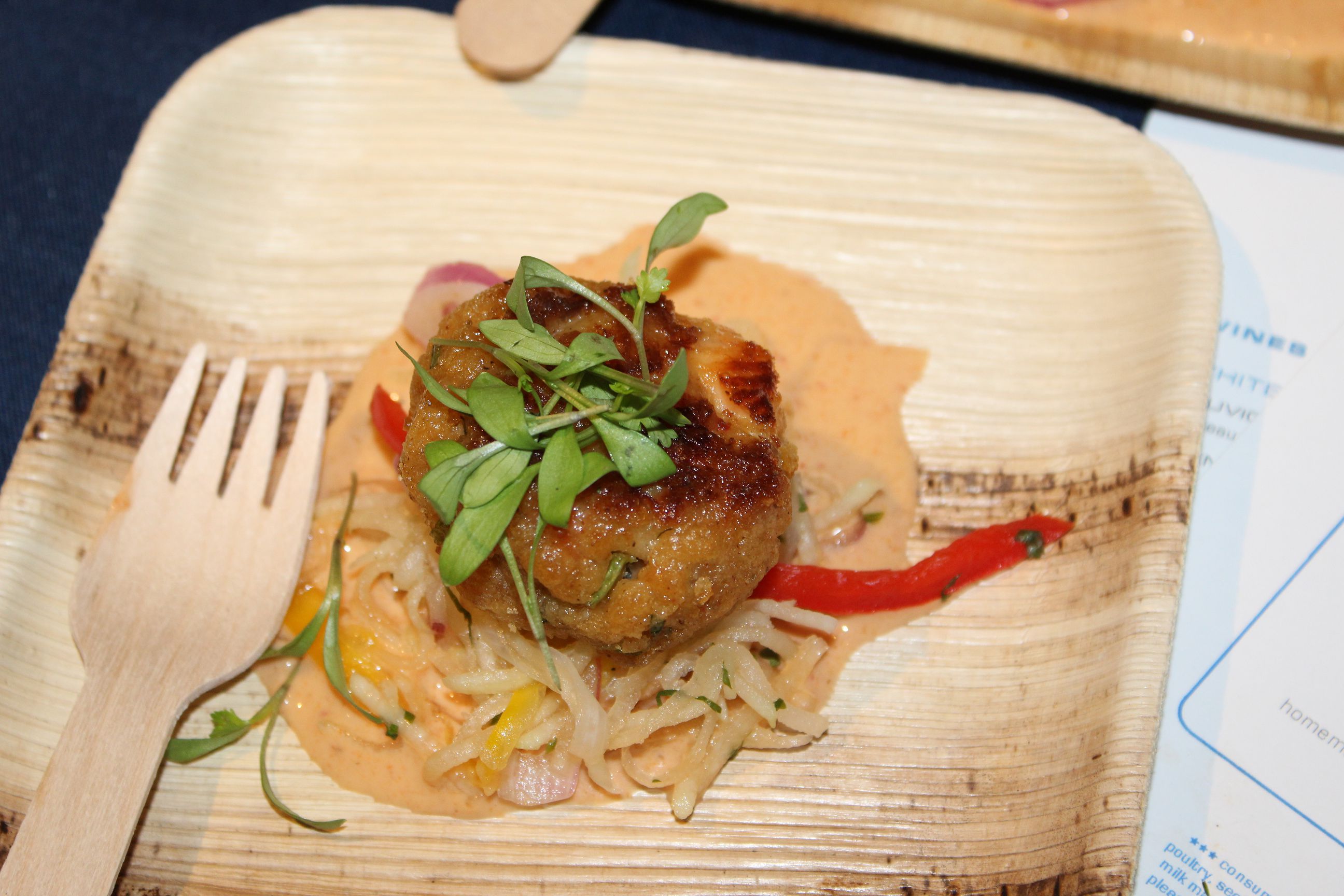 Beauty & Essex: "Mini Red Velvet Cupcakes with Cream Cheese Frosting"
Vandal NYC: "Vanilla Panna Cotta – Raspberry Gelee"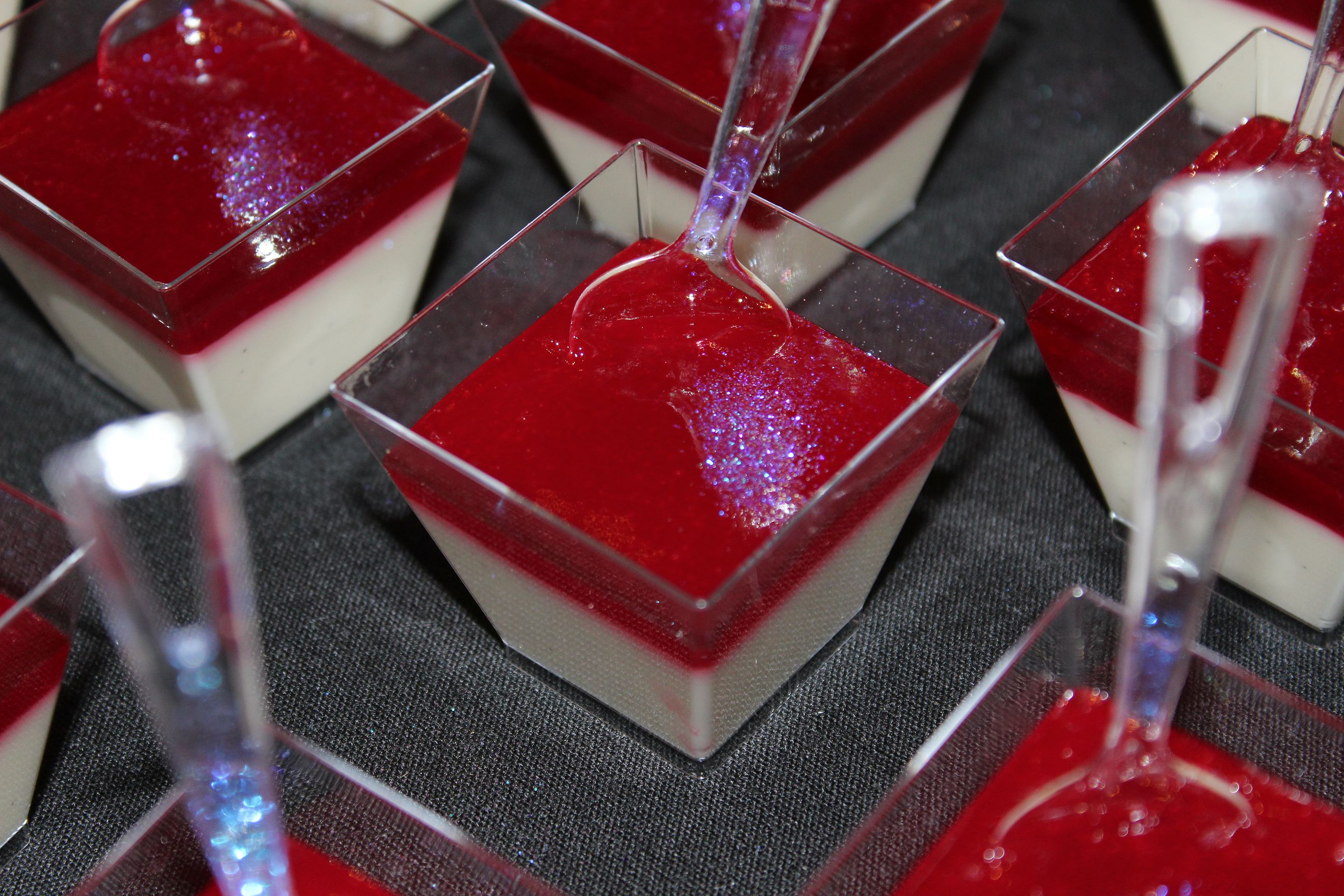 The Stanton Social: "White Chocolate Pretzel Cookies"
- Dave Gendelson 
Related Articles
Share
About Author
(0) Readers Comments