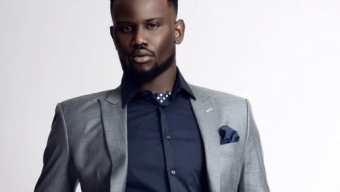 As the dog days of summer wind down, that unmistakable feeling is once again upon us. Training camps have opened, meaningless exhibition games have started and football season is set to resume. Whether you're a Jet fan or a Giant fan, at this point in the summer, hopes are high and everyone's got a shot to be the Champion in 2014. But while the players' collective focus is undoubtedly on the upcoming regular season, one of the newest additions to the New York Giants this offseason also has his sights set upon some philanthropic work away from the game.
When we last saw defensive back Walter Thurmond III, he was making tackles all over MetLife Stadium in East Rutherford, New Jersey- in February's Super Bowl as a member of the World Champion Seattle Seahawks. Their pulverizing defeat of the Denver Broncos solidified the 2013 Seahawks as one of the most dominant defenses in recent memory, led by a defensive backfield that boasted a plethora of talent. But the multitude of excess proved too much for Seattle to retain, which allowed the Giants to swoop in and sign the 27 year old Thurmond to a one year, $3.5 million contract to don a different shade of blue this season and make New York his new home.
Though Thurmond's play in camp thus far has certainly been eye opening, the spawning of a local charitable organization in his name should be equally commended. The Walter Thurmond Foundation for Arts and Education is focused on the promotion of youth literacy in partnership with some large local nonprofits like the Read NYC program of New York's United Way. But intrinsically, the Foundation is all about quality of life enhancement for inner-city and underprivileged youths, using his celebrity as an athlete to promote initiatives through sports, arts and fashion.
With the help of some of his teammates, the Giants' high profile defender will surely be turning heads on Friday, August 29th at New York City's newest upscale sports bar Shadow Boxers, where his Foundation launches a fundraising event and cocktail party. The four hour event features a red carpet, some light eats and an hour long sponsored open bar, a slew of silent auction items on which to bid, and more importantly, the chance to schmooze with your favorite current Giant players.
LocalBozo.com was fortunate to sit down with New York Giants' defensive back Walter Thurmond III for an exclusive interview. Listen in as we discuss his adjusting to New York City, the differences in playing for Pete Carroll versus Tom Coughlin, his impressions of his first training camp in New York, the player who's the biggest surprise in camp, the launching of his Foundation and what players fans can expect to see on August 29th. With the kickoff to the 2014 season just a few weeks away, expectations are high in New York, and Thurmond seems excited to be suiting up for our side.
To attend the fundraiser and cocktail party for The Walter Thurmond Foundation for Arts and Education, you can grab your tickets here.
- Tim Sachs
Related Articles
Share
About Author
(1) Reader Comment