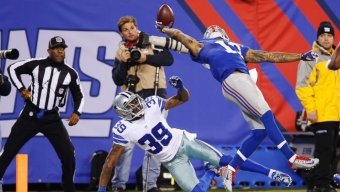 LocalBozo.com's special beat reporter Jordan Rubenstein will be covering the New York Jets all season long, with quarterly season recaps about where the team is headed. We'll also have reporter Tim Sachs tackling the New York Giants head on as we bring you all local NFL coverage throughout the 2014 season.
Well the wheels have certainly fallen off in 2014 for the New York Giants.  With each game being a must win just to keep pace with the Eagles and Cowboys who are running away with the NFC East, the Giants rolled off four straight losses – and a whopping seven straight in all – to bring three quarters of their season to a merciful close.  Painful as it's been for Big Blue this season, the glimmers of hope for the future are but a mere point of solace for a group of players that have been outplayed, outcoached and for much of the year have underperformed.
It's not unfair to say that this appears to be the swan song for Head Coach Tom Coughlin, who returned the Giants to their defensively minded, power running glory days that the team enjoyed in the 1980′s and early 1990′s.  Two Super Bowl rings is certainly nothing to scoff at and Coughlin's resume has likely been sufficient enough to grant him a seat in Canton one day, where the Pro Football Hall of Fame awaits.  But now putting pleasantries aside, it's time for the team to head in a new direction.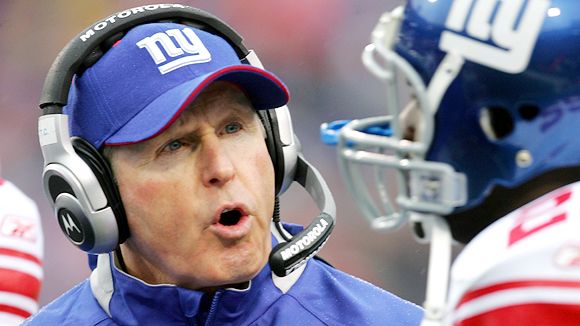 With a quarterback that can pass with surgical precision and also make bonehead throws during the same drive, Eli Manning has certainly done enough to plant his flag in New York for years to come despite some maddening periods of inconsistency.  While the addition of new Offensive Coordinator Bob McAdoo has been an adjustment, the pair has seemed to mesh fairly well in recent weeks despite a schedule of games against some of the league's stingiest defenses.  Typically, new coaches like to bring in their own staffs and only time will tell if McAdoo will be granted another year to utilize a full compliment of healthy position players.  As you recall, just as newly annointed New York darling Odell Beckham Jr. was getting ready to debut this season, fellow wideout Victor Cruz went down for the year with a knee injury.  It's just been that kind of year for the Giants.
Unfortunately, while the offense has been hot and cold, the defense has been an outright disappointment.  Their lack of pass rush has never shown signs of turning around and 2014 bottomed out with a loss to the lowly Jacksonville Jaguars where the team left a 21 point lead on the field in Florida.  The middle of the road defense (15th in points allowed, 14th in yards, 13th in pass yards) should be able to feast on the likes of the Tennessee Titans (editor's note: the team trounced Tennessee 36-7 on Sunday), Washington and the Rams before a tough end of season matchup with division rivals, the Philadelphia Eagles puts 2014 to bed.  But this year, even the gimmes have been tough battles for the Giants.
At 3-9, the Giants and their stadium mates the Jets haven't given the New York/New Jersey area much to cheer for in 2014.  But the downward trend under Coughlin's reign has to put his future in New York in jeopardy.  And given the team's recent failures to attract quality free agents and ones that play effectively, it might be time to bring in a defensive guru to really overhaul what's been a mostly disappointing unit.  Perhaps a certain head coach that is already in town, maybe?  Nonetheless, the team doesn't have much left to play for than its pride.  Although spoiling the season for Philadelphia in the season's final week might just give any remaining Giants fans cause to celebrate something in a lost 2014 campaign.
My 2014 New York Giants Prediction: 6-10
- Tim Sachs
Related Articles
Share
About Author
(0) Readers Comments