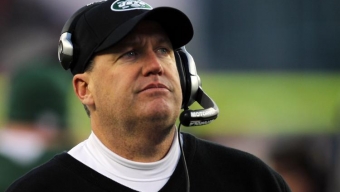 LocalBozo.com's special beat reporter Jordan Rubenstein will be covering the New York Jets all season long, with quarterly season recaps about where the team is headed. We'll also have reporter Tim Sachs tackling the New York Giants head on as we bring you all local NFL coverage throughout the 2014 season. Read Jordan's Pre-Season Predictions here.
(Editor's Note: This column was filed prior to the Jets' 31-0 drubbing by the San Diego Chargers, dropping the team to 1-4)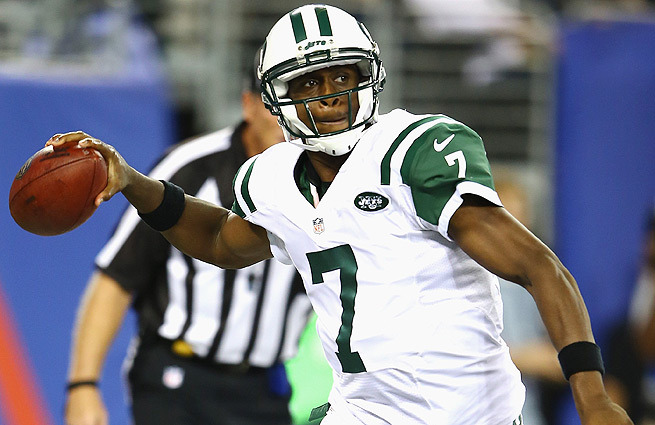 The start to Geno Smith's 2014 season has been feverishly and ferociously frantic. What? What other words beginning with "F" did you expect? In all seriousness, Smith has looked much like the quarterback that led the Jets last season: inconsistent, panicked and unsure of himself. Come to think of it, the Jets as a whole resemble their 2013 selves. In some ways, that's a positive. In most though, it's not.
Problems at Quarterback
Regarding Smith in particular, Jets fans seem to have expected a major leap forward from him this season. No one can really explain the rationale behind that, though. Remember that Smith was thrown into the starting role last season by default because there was no one else capable of handling the position. So it was trial by fire all season long. It could take Smith the rest of this season to fully understand his role in a pro-style offense. Most quarterbacks don't have the type of immediate impacts that Tom Brady or Ben Roethlisberger have had early on. The Cincinnati Bengals gave their signal-caller Andy Dalton a six-year extension before this season and he threw one less interception than Smith did in 2013, his third as a starter. There are also legitimate questions that remain about Dalton's ability to be successful in clutch moments. So let's not act as if every quarterback is setting the league on fire except for Smith.
Other than his number of fumbles, Smith is on pace to better his statistics from last season, including his completion percentage, touchdowns and passing yards. And, yes, if things hold, he'll actually throw one less interception. Unfortunately, patience and the New York market do not necessarily go hand in hand. Ask the Wilpons about that. But one must recognize that Smith is improving and all in the face of a brutal first quarter of the season. This team could be 2-2 as opposed to 1-3 with either some better defense at Lambeau Field against the Green Bay Packers or without some early mistakes – yes, including a pick-6 by Smith – against the Chicago Bears.
Smith should lean on his running attack of veteran Chris Johnson and standout Chris Ivory until he becomes more comfortable as a drop-back passer. The Jets currently rank second in the NFL with 151.2 rushing yards per game. Offensive coordinator and chief timeout officer Marty Mornhinweg cannot ignore that fact. A confident quarterback breeds a confident offense.
The Defense
Speaking of the ground game, defensively the Jets have done a great job, taking the top spot in the league after four weeks, allowing just 63.2 yards per game. However, that does not excuse the fact that the defensive unit has just two takeaways thus far. Basic football tells you that you have to create turnovers at some point to be a winning team. And while Aaron Rodgers, Jay Cutler and Matthew Stafford are all exceptional quarterbacks, at some point, you have to pull down some interceptions. Like last season, the Jets continue to get to the quarterback, totaling 14 sacks thus far, led, of course, by Muhammad Wilkerson as well as Demario Davis and Sheldon Richardson. But the secondary struggles are also no different than last year, surrendering nine scores through the air already, enough for third-worst in football.
Where's the improved coverage? Where's the boastful Dee Milliner? Both are missing in action and if they don't show up soon, Phillip Rivers, Peyton Manning and even the recently-struggling Tom Brady will carve the Jets up for some ugly scores over the next few weeks. At that point, the Jets will be staring at a 1-6 hole, playing for draft positioning in the 2015 NFL Draft. That's not a good thing.
Use Ivory and Johnson, play two tight ends to give Smith some added security and get help from the cornerbacks. Then, maybe, the Jets could turn this around. But if something doesn't change quickly, there are going to be a lot more words beginning with "F" thrown around at MetLife Stadium in the days ahead.
My 2014 New York Jets Prediction: 9-7
- Jordan Rubenstein
Related Articles
Share
About Author
(0) Readers Comments