LocalBozo.com's special beat reporter Jordan Rubenstein will be covering the New York Jets all season long, with quarterly season recaps about where the team is headed. We'll also have reporter Tim Sachs tackling the New York Giants head on as we bring you all local NFL coverage throughout the 2014 season.
(Editor's Note: This column was filed prior to the Giants' 30-20 victory over the Atlanta Falcons, bringing the team to 3-2)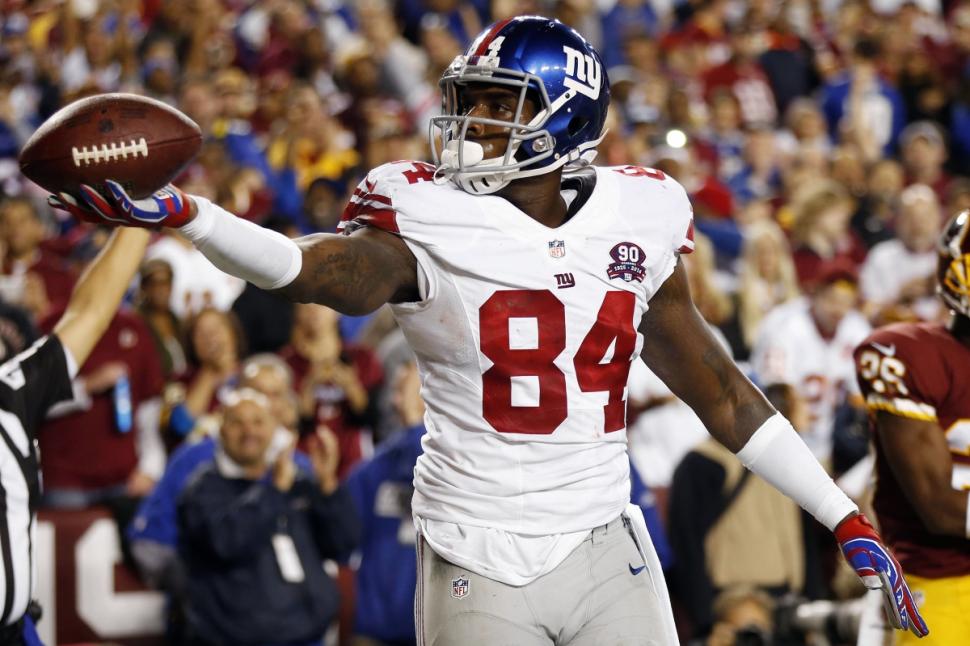 What are we to make of this roller coaster ride that is the four month NFL regular season, where each week talking heads and avid fans are either walking their way into the playoffs or walking off of a bridge with each win and loss? What are we to make of a New York Giants squad coming off of two ugly losses to open the season, followed by two convincing victories against a potential playoff team and a division rival? Or of a new-look offense that looked more lost than found just a few weeks ago before turning into a scoring juggernaut in weeks 3 and 4 (And 5!) with back to back games of 30 points or more? Is it possible all that the Giants needed to do was to take Aaron Rodgers' advice and simply 'Relax?'
More often than not a team lives and dies with its quarterback play, but although Eli Manning has played mostly mistake free football against Houston and Washington, he's not entirely the reason for the team's success. That would fall on the team's defense who opened 2014 in pedestrian fashion before holding the same two teams to under twenty points in back to back weeks. The tale of two teams continues when you consider that the Giants faced the likes of Ryan Fitzpatrick and Kirk Cousins in weeks 3 and 4- not exactly the Rodgers and Bradys of the world after posting losses to likely playoff contenders Detroit and Arizona to start the season. But formulaically, the team does appear to be setting itself on the right track by not turning the ball over and by holding teams to stops where it needs to- the methodical means by which most teams find success in the NFL.
While the road to week 5 does seem to have been a bit windy at 2-2, the weeks ahead will prove pivotal to unearth where the 2014 New York Giants are headed. And unfortunately, this schedule is not getting any easier. The explosive Atlanta Falcons might prove to be the easiest of the team's upcoming games- beginning a slate of back to back road games with NFC East adversaries- first at 3-1 Philadelphia and then at 3-1 Dallas, both of whom looked poised to be competitive in December and January. The week 8 bye will likely be just what the doctor ordered before another challenging foursome against the Colts, Seahawks, 49ers and again against Dallas- an absolutely brutal schedule for any team to encounter.
Help is most certainly on the way though for the Giants. After the lengthiest hamstring related hold out in the history of sports, first round draft pick Odell Beckham, Jr. plans to suit up this weekend and MLB Jon Beason shouldn't be far behind. With the emergence of tight end Larry Donnell and a rejuvenated receiving corps, Manning has completed more than 70% of his passes over the last two weeks, an encouraging upward trend based on the quarterback's own lofty preseason goals. The run game meanwhile has looked equally impressive with free agent signee Rashad Jennings rumbling for 176 yards against Houston and, paired with rookie running back Andre Williams, the twosome worked for for 111 yards in the 31 point blowout in Washington.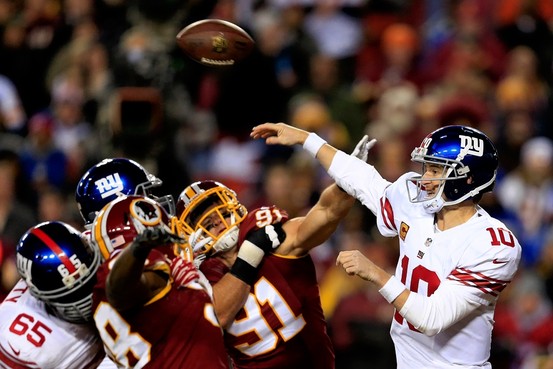 It's tough to say definitively whether the Giants have turned the corner- it's much too early in the season and the schedule dictates that the team's most difficult challenges are yet to come. But I am most certainly impressed by the way their defense has responded after a rough start and Manning looks to be adapting to new offensive coordinator Ben McAdoo's schemes after some shaky performances to open the year. If the Giants can manage to take down the Eagles and Cowboys before their bye-week, then we can start considering the potential of what may come. But for now, at 2-2 I still have my doubts that this team can hang with the big boys in the NFC. We'll certainly have a better feel for Big Blue come November.
My 2014 New York Giants Prediction: 6-10
- Tim Sachs
Related Articles
Share
About Author
(0) Readers Comments