LocalBozo.com's special beat reporter Jordan Rubenstein will be covering the New York Jets all season long, with quarterly season recaps about where the team is headed. We'll also have reporter Tim Sachs tackling the New York Giants head on as we bring you all local NFL coverage throughout the 2014 season. Read Tim's 2014 Season Preview here.
Expectations in the NFL often don't mean much. Unless you are one of the league's elite teams like the Seattle Seahawks, New England Patriots or Denver Broncos, expectations rarely equal results. Take last season's New York Jets as a prime example. Picked by many to finish with a mere four or five wins due to a rookie quarterback, a lack of offensive weaponry and the loss of a prime playmaker in the secondary, Darrelle Revis, the Jets showed that you don't have to play pretty football to be successful. No, the Jets didn't make the playoffs in 2013, but make no mistake, their 8-8 record was quite an accomplishment. All three of the aforementioned concerns persisted throughout the season, but call it perseverance, call it stepping up in the clutch or call it a collective love for head coach Rex Ryan, those Jets proved themselves much more of an NFL team than many originally thought.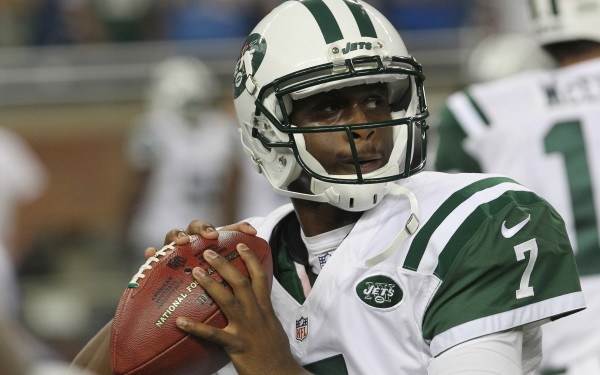 What does all this mean, though, for these Jets? For starters, as quarterback Geno Smith now enters his second year as a pro, the concerns of yesterday remain in place today. To think Smith can throw 21 interceptions to 12 touchdowns again and lead the Jets to a winning record and possibly a playoff berth … well, no one really thinks that's possible, so let's just say he absolutely must take better care of the football and work toward remaining poised in the pocket, as he has shown this preseason. But preseason is just that. It mimics game speed, but not game importance.
At times last year, it appeared as if Smith's instincts were to try to do everything all at once. That's not an indictment of him as a teammate, it's more of a recognition of life in the NFL as a rookie quarterback. The good news for Smith is that the Jets added some complimentary pieces in areas where the team was utterly bereft last year to help out steady running back Chris Ivory (833 yards, 4.6 yds/att in 2013) and solid wide receivers Jeremy Kerley (46 receptions, 523 yards) and David Nelson (36 receptions, 423 yards) by bringing in some brand name reinforcements.
Former all-pro rusher Chris Johnson comes over from the Tennessee Titans on a two-year, $4MM free-agent contract. However, since Johnson's remarkable 2009 campaign during which he collected 2006 yards on the ground, his production has dropped precipitously. Last year, he totaled just 1077 rushing yards averaging just 3.9-yards at a clip. Partnering with Ivory and running behind a talented offensive line anchored by five-time pro bowler Nick Mangold at center, should certainly be a boon to Johnson's performance.
Despite the addition of the explosive Johnson, the team's biggest offensive upgrade comes at wide receiver in the form of Eric Decker. Decker had a huge year with the Broncos, racking up 87 catches for 1288 yards and 11 touchdowns. However, whenever you talk about the Broncos, you have to start with all-world quarterback Peyton Manning and as such, much of Decker's success should be attributed to playing with arguably the most intelligent quarterback ever to play the game. There are also doubts that Decker can be the go-to guy and the focal point of an NFL passing game- a role he's never been tasked with previously. That challenge, in addition to the obvious production dip from Manning to Smith will undoubtedly take some adjustment. Fortunately, Decker doesn't need to put up similar statistics this season. The Jets are built differently than the Broncos. Heck, every team is built differently than the Broncos. Any Ryan team relies more heavily on its defense than its offense.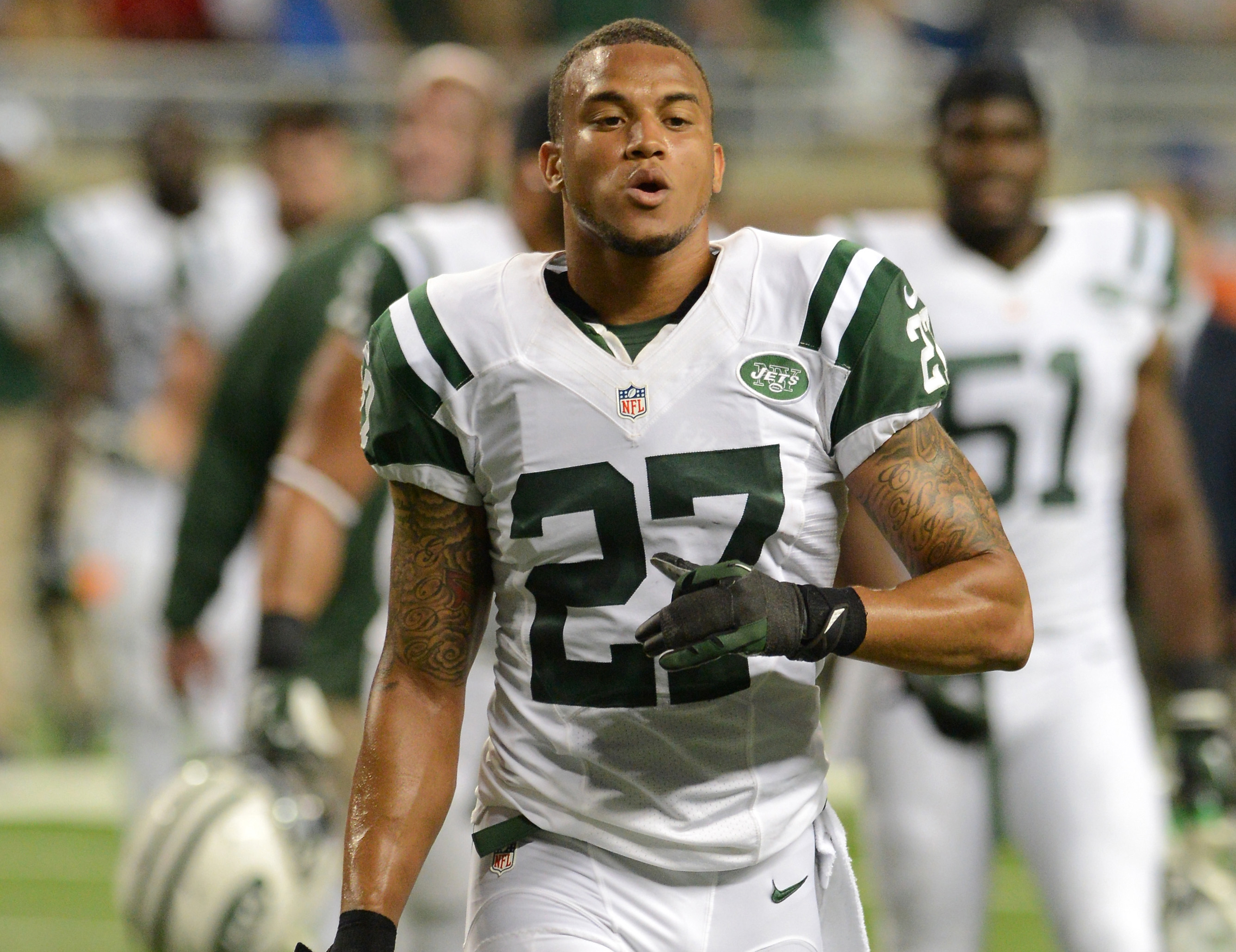 This season figures to be no different with an especially imposing unit returning in the box. Defensive end Muhammad Wilkerson and linebacker Calvin Pace combined for 20.5 sacks and four forced fumbles last season. They should again provide a stabling force along with tackle Sheldon Richardson and linebacker Quinton Coples. Meanwhile, the secondary continues to be a question that will take some time to answer. Cornerback Antonio Cromartie is gone not a moment too soon and was to have been replaced by nine year veteran Dimitri Patterson. Unfortunately, the cornerback went AWOL prior to the team's third preseason game and his subsequent release continues to mar an already tattered defensive backfield. After a shaky-at-best rookie season, Dee Milliner claims he's the best corner in the NFL, a claim that absolutely no one took seriously. Milliner should worry more about tackling and not getting beat on fade routes than talking like Richard Sherman. His high ankle sprain only continues an injury plagued career to date and leaves several pivotal question marks as the team moves toward Sunday's opener.
So where does all this leave Gang Green? In addition to the usual six divisional games, the team has a slate that faces the challenging NFC North and very challenging AFC West as well as the Pittsburgh Steelers and Titans in 2014. Clearly, this season will be no cakewalk. After opening with the Oakland Raiders at home, the schedule shows the Green Bay Packers, Chicago Bears, Detroit Lions, San Diego Chargers, Broncos and Patriots all in a row. The talented additions on offense and additional experience for Smith and Milliner need to start paying off quickly or this season could be over by Halloween.
Can the Jets prove the many naysayers wrong for a second straight year? Almost inexplicably, they've done so in past seasons when everyone predicted a disaster from the opening kickoff. There's something about the way Ryan brings the Jets together when expectations are low and the world is counting them out. Believe it or not, I actually expect him to do it again in 2014.
My 2014 New York Jets Prediction: 9-7
- Jordan Rubenstein
Related Articles
Share
About Author
(0) Readers Comments