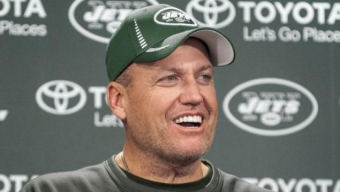 LocalBozo.com's special beat reporter Jordan Rubenstein will be covering the New York Jets all season long, with quarterly season recaps about where the team is headed. We'll also have reporter Tim Sachs tackling the New York Giants head on as we bring you all local NFL coverage heading to the upcoming 'Big Game' held at MetLife Stadium in 2014. We look back at both teams' 2013 season and ahead to what the offseason holds in store.
Check out Jordan Rubenstein's Preseason Preview here and see how the team stacked up against his predictions.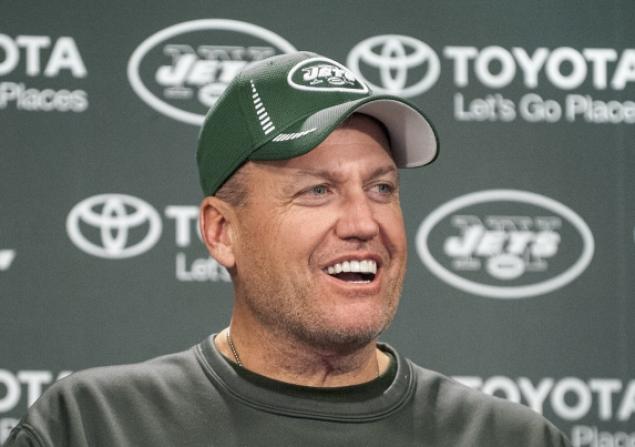 "Those who do not learn from history are doomed to repeat it." – George Santayana
Most adults are familiar with the above quote and understand the implications of failing to heed the outcomes of their past experiences. But do the New York Jets and owner Woody Johnson recognize the truth in this simple philosophical statement? The Jets wrapped up what many consider a successful 2013 campaign on Sunday with a convincing 20-7 road victory over the rival Miami Dolphins, eliminating 'The Fish' from the playoffs in the process. With the win, Gang Green finished the season with an even 8-8 record. More importantly though, was the fact that head coach Rex Ryan did not lose the attention of his team with two weeks to go and vacations ready to be booked. The Jets played two of their best defensive games of the year on the season's final two weekends, including a win during Week 16 against the meager Cleveland Browns.
Muhammad Wilkerson and David Harris led a defensive unit that played well for most of the season. Even rookie cornerback Dee Milliner showed flashes of improvement after being picked on ad nauseum all season by opposing quarterbacks. However the prevailing question remains: have the owner and general manager John Idzik accepted the fact that the offense continues to be offensive year after year? Will they finally find a true NFL-caliber quarterback? Will they go out and bring in wide receivers and other skill players whose best days are still in front of them? Can they find a dominating running back?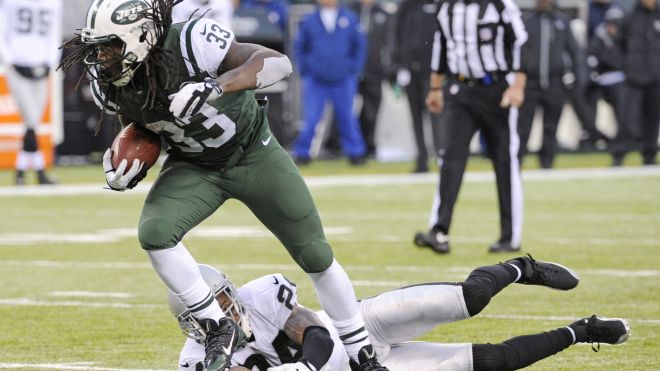 The final question is posed with apologies to Chris Ivory, who ran well this season, accounting for a team-high 833 rushing yards and 4.6 yards per carry. A solid showing, but few believe he will turn into an all-pro runner. Otherwise, offensive changes are needed desperately. Geno Smith is not the answer under center nor will he be in the years ahead. He makes plays, but that's due to his outstanding athleticism, not his throwing ability. Smith overthrew an open David Nelson on Sunday by a foot. Nelson stands six feet, five inches tall. Meanwhile impressive names past their primes do not equate to current results. Braylon Edwards, Plaxico Burress, LaDainian Tomlinson, Santonio Holmes, Kellen Winslow and the list continues to unravel. Yes these guys had good careers- Tomlinson actually had a hall-of-fame career. But none were difference-makers by the time they reached East Rutherford. It's time to finally stop recycling names and draft some young players who can make an impact over the course of multiple seasons.
This leaves us of course, with Rex Ryan. Does he deserve a sixth season as head coach? Based on 2009 and 2010, yes. Based on the last three seasons, no. Look, it's great that Ryan's players love to play for him. That's admirable. That shows leadership. That shows he cares. That does not make him a good head coach. Throughout his NFL tenure as both a coordinator and head coach, Ryan's defense consistently has been good to very good. Over the last five years, though, his offense has never turned into an established unit. The two AFC Championship games the Jets reached were due to an overpowering defense and an offense that did not make mistakes. That's not good enough. In his time in New York, Ryan has been unable to find the right offensive coordinator to match the talent on the roster. He hasn't shown that he can work with whomever his offensive strategist is to make in-game changes or even week-to-week scheme improvements. Point blank, he hasn't shown the ability to improve a team on both sides of the ball. He's a defensive genius and an offensive cheerleader.
What reason do fans have to believe that 2014 will be any different? Sure, the talent must improve, as stated above, and much of that is on Idzik. With Ryan's return now assured, wouldn't it make sense to get some of his input? Then again, the Jets listened to him when it came to (former?) quarterback Mark Sanchez and look how that turned out. Since Ryan is sure he's the guy for the job, it's time to let him inside of the board room a little bit and, with apologies to Jim Fassel, push his chips to the middle of the table. Enough is enough and it's time for a change. It's playoff run or bust in 2014 because if everyone is going to laud Ryan for getting as much as he did out of a talent-weak team, even more will be expected next season when the offensive talent should be better since it can't get much more lackluster.
So 2013's time is up and 2014's time is now. The Jets have a lot of work to do in the draft, free agency and likely with their coaching staff. Will things get better for Gang Green or will they just continue to get stuck in neutral with older players and the same offensive look we've become accustomed to under Ryan? According to the Magic 8 Ball, the future is unclear at best.
My Preseason 2013 New York Jets Prediction: 4-12

- Jordan Rubenstein
Related Articles
Share
About Author
(0) Readers Comments