LocalBozo.com's special beat reporter Jordan Rubenstein will be covering the New York Jets all season long, with quarterly season recaps about where the team is headed. We'll also have reporter Tim Sachs tackling the New York Giants head on as we bring you all local NFL coverage heading to the upcoming 'Big Game' held at MetLife Stadium in 2014. To read our Jets quarterly recap, click here- but for fans of Big Blue, we've also got your New York Giants 2013 Quarter Season Review here.
Check out Tim Sachs' Preseason Preview here and see how the team is stacking up against his predictions.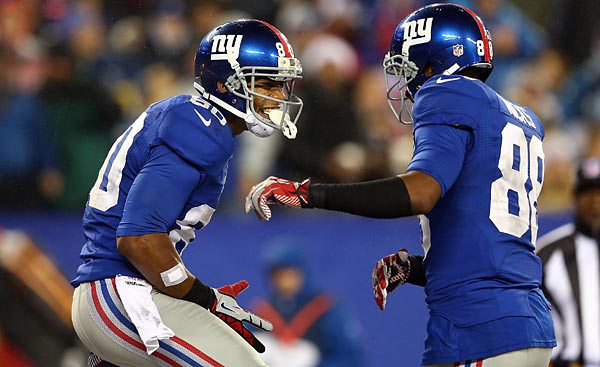 Well. I certainly don't mind being right but I do hate to say I told you so. I did predict that the Giants would struggle in the 2013 campaign, but in light of what's actually happened with this team, I'd say that struggle was an understatement. For a team that hasn't had a season under .500 since 2004, Big Blue certainly seems on their way there. Despite claims that the team is 'one game out' and that a certain defensive back (see Rolle, Antrel) thinks that they can 'run the table,' the Giants need to prove that they can win a game before they go spouting off about winning the NFC East. 2013 has proven that our biggest fears for this year's team were in fact true, and has even uncovered problems where we previously thought they didn't exist. And as we stand today, not only is the team in last place in the division and the conference, but they sit behind even the team with whom they share New York. Unheard of! Let's take a look at where they've been and where they're going.
Where They've Been
Where to begin? The 2013 campaign has been a disaster in all facets of the Giants' game. The team ranks 30th in points per game (15.2), 23rd in yards per game (325.5) and 30th in rushing yards per game (57.8). Their quarterback is leading the league with nine interceptions and the team has given the ball away nine more times than they've taken it. The offensive line can't open up holes for the run game nor protect its quarterback it seems, yielding 14 sacks in just 4 games thus far. The team's pass rush has been nonexistent to the tune of just four total sacks and the defensive backfield ain't much better with just four interceptions, both of which have led to a massive deficit in time of possession, where the team is averaging ten minutes less than their opponents with the ball in their hands.
The lone shining star to date has been Victor Cruz, whose shiny new $43 million contract looks like the best move the Giants could have made in the offseason. Cruz leads the team with four touchdown grabs and 425 yards receiving but alot of that is the result of the Giants being forced to pass the ball toward the end of games because they are trailing and because their running game is virtually nonexistent. The mid-week trade for Carolina linebacker Jon Beason, who just lost his starting job to former Giant- Chase Blackburn- may refresh the underwhelming linebacking corps, but is unlikely to provide the jolt necessary to get this team off the schneid.
Where They're Going
So what can we expect from this team moving forward? Unfortunately, it's likely to be more of the same. The last two weeks have been considered must win games for the Giants. And with their backs against the wall, with desperate times calling for desperate measures, and every other 'need to win this week' cliche that you can think of, what did the Giants do? They got blown out by a margin of 69-7. With the next four games bookended by their rivals in Philadelphia, a game in Chicago against a dangerous Bears team, and home for the Vikings, it's certainly conceivable that the Giants find themselves in a 1-7 rut heading into their Week 9 bye.
Fortunately though, with the parity of mediocrity that sits in a surprisingly poor NFC East, all hope is not lost. The team will have to cut it's turnovers and put up some points over the course of the next month, which is indisputable, especially against this schedule. But with the Cowboys atop the division at 2-2 (who face the superhuman Broncos this week) and the Eagles and Redskins hardly looking unbeatable at 1-3, somehow, the Giants are STILL in this thing. Although in all honesty, with so much having gone wrong already, it's hard to imagine this team all of a sudden beginning to open up running lanes, protect quarterback Eli Manning, control the clock, force turnovers and sacks, stop turning the ball over, and (gulp) actually win games. The team needs to turn back the clock to fundamental football if they have any chance of salvaging the 2013 campaign. Time will tell if the impossible is possible as there has never been a team to begin the year 0-4 and win a Super Bowl. While we've learned not to ever count out a team coached by Tom Coughlin, odds are that this team will be choosing in the top ten in next year's NFL Draft. The Giants need to take the remainder of the season one game at a time. And it starts at home this Sunday against the Philadelphia Eagles.
My Preseason 2013 New York Giants Prediction: 8-8
- Tim Sachs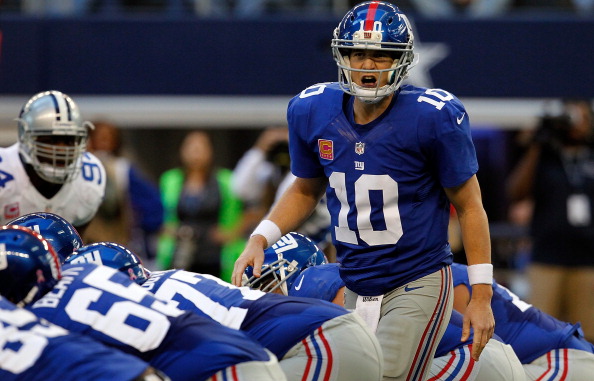 Related Articles
Share
About Author
(0) Readers Comments