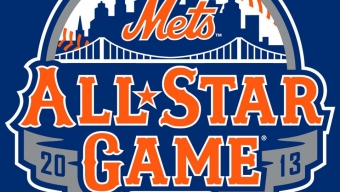 As the seemingly never-ending baseball season approaches its Mid-Summer Classic, Manhattan and its surrounding boroughs are fully abuzz in welcoming the 2013 Major League Baseball All-Star game to Flushing Queens' Citi Field, home of the New York Mets. Although tickets to Tuesday night's game itself have long been sold out and are going for a small ransom on the secondary market, there are plenty of ancillary events going on all weekend long and into next week. And LocalBozo.com has your inside scoop for where to be and what to expect.
The All-Star game itself has evolved into a long weekend filled with interactive events and festivities bringing fans closer to the game and its past and future stars than ever before. It all kicks off on Friday July 12th at the Jacob Javits Center with the T-Mobile All-Star Fanfest. From the 12th through the 16th, fans can enjoy more than 450,000 square feet of baseball action that includes the likes of live batting cages, exhibits from Cooperstown's National Baseball Hall of Fame and Museum, tributes to baseball in New York, a live Home Run Derby setup, a collectors showcase for buying and selling baseball cards, a video game zone, and even an All-Star Dugout where fans can watch the game on the diamond from a dugout perspective. If that's not enough, some of Major League Baseball's legendary athletes will be on hand for Q&A sessions, clinics, and autograph signings at varying times. Meet and greet names like Ozzie Smith, Rollie Fingers, Juan Marischal, Ferguson Jenkins, Andre Dawson, Tony La Russa, Orlando Cepeda, Lou Brock, Gaylord Perry, and local New York icons like Dwight Gooden, John Franco, Daryl Strawberry, Mookie Wilson, Howard Johnson, Sid Fernandez and many more throughout the weekend.
Brooklynites, MLB has not forgotten about you. Saturday morning, July 13th join some of the 1986 and 1969 Mets players and more for the All-Star 5K & Fun Run in Prospect Park, with the proceeds going to benefit Hurricane Sandy victims. And what's more, the race counts as one of the New York Road Runners qualifying races toward the New York City Marathon. While you're shaking off the soreness, head to Central Park on Saturday night for an All-Star Charity Concert like never before featuring the New York Philharmonic and headlined by Mariah Carey. But after Saturday concludes, the baseball really picks up as Sunday features the stars of tomorrow in the SiriusXM All-Star Futures Game as well as the excitement of seeing some non-traditional jocks strap on a pair of cleats for the Taco Bell All-Star Legends and Celebrity Softball Game. Guests include WFAN's Craig Carton and Boomer Esiason, actors Kevin James and James Denton playing alongside baseball legends Frank Thomas, Bernie Williams, and Rickey Henderson to name a few.
MLB closes out All-Star weekend at Citi Field with Monday July 15th's Chevrolet Home Run Derby as the American and National Leagues battle for long ball supremacy. Opposing New York captains David Wright and Robinson Cano have compiled the likes of Carlos Gonzalez, Bryce Harper, Prince Fielder, and current home run leader Chris Davis to mash on Monday night to the dulcet sounds of ESPN's Chris Berman's "Back, back, back, back…GONE!" which gets irritating by the time the second batter steps to the plate. The weekend of course culminates in the 2013 MLB All-Star Game itself on Tuesday night, perhaps the most memorable and important an all-star game in any sport in that the winning league is awarded home field advantage in the coming World Series. After the American League's twelve years of consecutive dominance (save for 2002's decisive 7-7 'tie'), the National League has put together three victories in a row leading up to Tuesday night's game. The winners and even the game itself pale in comparison however to the opening introductions as the camera pans down the line of each represented player as they are announced in an annual rite of passage. A tip of the cap to the fans, an awkward smile, an applause from the crowd. Even though this year the game emanates from our own backyard, tickets were near impossible to secure. But we'll have no problem sitting at the edge of our couch, as we do year after year, for one of summer's most fun and entertaining sporting events. For more information on grabbing any remaining tickets for All-Star weekend, check out MLB's 2013 All-Star Game now, and become a part of history.
– Jane Van Arsdale
Related Articles
Share
About Author
(1) Reader Comment