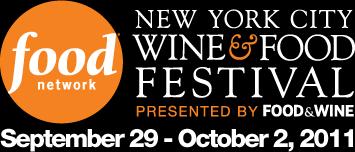 Each fall, some of the finest culinary luminaries gather for an extended weekend in a celebration of the finest in Manhattan foods. This year marks the 4th incarnation of the Food Network New York City Wine & Food Festival (9/29 thru 10/2) and with a jam packed four day schedule featuring some of the most renowned chefs in the country, the 2011 event looks poised to shatter the records set by each of its predecessors.
What began as a simple one day event called SWEET in the fall of 2007, has turned into an educational, interactive, and indulgent spectacle of sorts with 100% of the net proceeds going to benefit the Food Bank For New York City and Share Our Strength, two outstanding organizations fighting an end to hunger. Last year alone in fact, the Festival made a sizable donation in the amount of $1.2 million dollars to these foundations, a number that they plan on soundly trouncing this year.
The Festival kicks off this year on Thursday night, September 29th, with a Red Rooster Dinner with chef Marcus Samuelsson, "Chelsea Market After Dark" hosted by Emeril Lagasse, "Meatball Madness" with Giada De Laurentiis, and Rock & Bowl with Anne Burrell, to name a few highlights. Friday night features perhaps the most popular event of all- the "Blue Moon Burger Bash" hosted by Whoopi Goldberg while Saturday's slate includes "Brooklyn's Bounty" with Man vs. Food's Adam Richman, "Pizza After Dark" at Pulino's (tickets for which LocalBozo.com will be giving away to one of our lucky readers- stay tuned!), and "An Intimate Dinner at Ai Fiori" with chef Michael White. The weekend closes out with the Meatball Shop's Daniel Holzman and Ray Isle at noon, a sake soiree at Buddakan, and "Get Pickled" with Geoffrey Zakarain and Paul Corsentino.
While many of the aforementioned events can be a bit pricy (many range from $125 to $250), there are others that are either complimentary or at least reasonable on any budget. Tickets for many of these events simply will not last- many are sold out already, so we urge you to secure yours now for what is going to be a heck of a fun weekend here in Manhattan- a celebration of some of the more incredible tastes that our city has to offer.
LocalBozo.com was fortunate enough to sit down with New York City Food & Wine Festival Founder and Director Lee Brian Schrager for brief Q & A session about how the Festival has evolved, some of the highlights of the weekend long festival, and the challenges in putting on an event of this magnitude. Get an inside glimpse at the most highly anticipated food event of the fall season and find out what we can expect from this year's Food & Wine Festival.
LocalBozo.com: The Food Network New York City Food & Wine Festival is typically one of the more highly anticipated events of the fall season. Can you talk a little bit about how the festival has really evolved from its debut as SWEET, a one night event in 2007, to a four day celebration?
Lee Brian Schrager: The debut of SWEET in 2007 was really a platform for us to build off of. With the success of the Food Network South Beach Wine & Food Festival each February, I knew that an event of its caliber would succeed here. New York City is home to some of the world's most celebrated chefs and it is a dining destination in and of itself – the Festival capitalizes on that by providing unique wine, spirits and culinary experiences at a variety of price points so that everyone can take part in the weekend.
LocalBozo.com: As the 2011 Festival Director, how did you become so prominently involved in the festival and its emergence?
LBS: I've been the Founder and Director for the Food Network New York City Wine & Food Festival since its inception.
LocalBozo.com: The extended weekend celebration features countless demonstrations and seminars- which are some of the more educational events that you're most looking forward to?
LBS: The Beverage Media Trade Tasting truly provides one of the most educational stages of the Festival weekend for industry-focused individuals. The Lifestyle Wine Seminars presented by FOOD & WINE and the series of events that make up Meatpacking Local presented by The Corcoran Group also offer truly unique opportunities on more focused topics.
LocalBozo.com: Can the audience expect some Q&A time with the celebrity participants at this year's event?
LBS: This year, the Grand Tasting presented by ShopRite moves into Hudson River Park's historic Pier 57 location and also features the KitchenAid Culinary Demonstrations presented by Buitoni where everyone's favorite celebrity chefs and culinary personalities will be interacting with their fans, as well as book signings at the illy Park Welcome Center throughout the weekend.
LocalBozo.com: What are some of the goings on around this year's Festival that are going to surprise attendees?
LBS: The weekend is always full of last minute surprises, but I think people are really going to be wowed by some of the new events like Fried presented by Gilt City hosted by Elizabeth Karmel, Pizza After Dark at Pulino's, Food Network's Rock & Bowl with Anne Burrell to celebrate the release of her new cookbook, and so on.
LocalBozo.com: 100% of the proceeds from the Festival are going to charity- namely the Food Bank for New York City and Share Our Strength- how did these two organizations become so fundamentally involved as the Festival's main focus?
LBS: It is a slightly ironic, but natural fit that the Festival helps these two essential hunger relief organizations – our tagline says it all: Eat. Drink. End Hunger.
LocalBozo.com: What has been the biggest challenge for you personally in putting such a massive event of this caliber together year after year?
LBS: Going into NYCWFF's fourth full year and having just celebrated the 10th year of its big sister Food Network South Beach Wine & Food Festival this past February, I've learned that you can't please everyone but we certainly try our best!
LocalBozo.com: Is there anything else you'd like to leave the readers of LocalBozo.com with?
LBS: There are still select tickets available at www.nycwineandfoodfestival.com – so everyone please join us 9/29-10/2!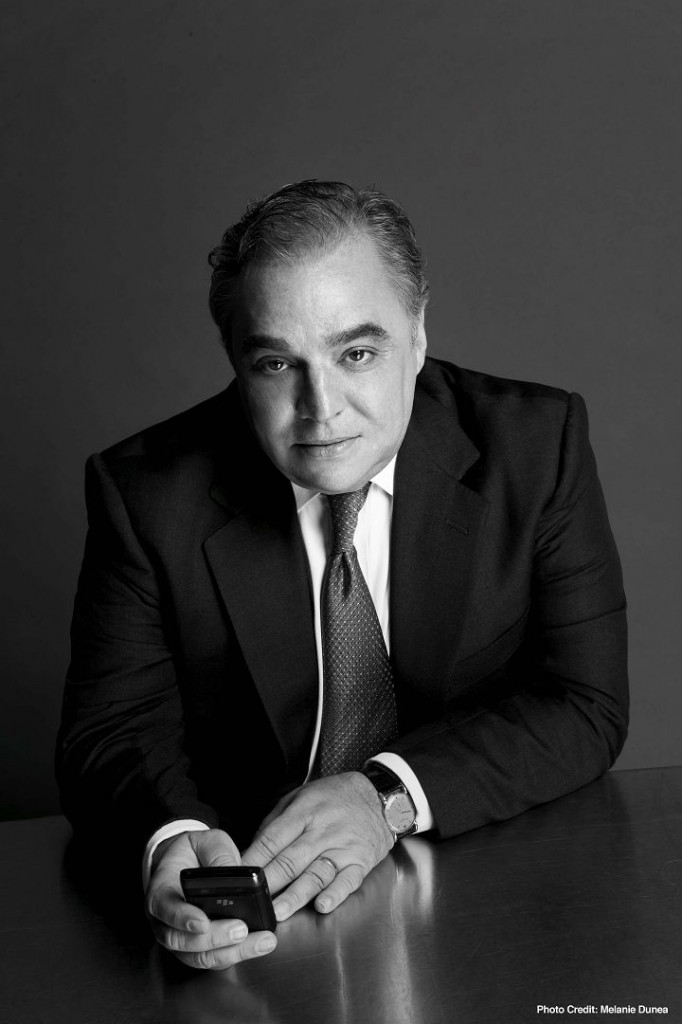 - Jane Van Arsdale
Related Articles
Share
About Author
(0) Readers Comments