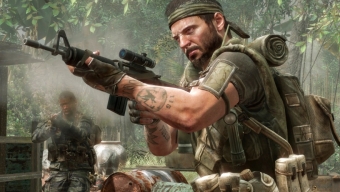 Chris Buffa of www.rundlc.com writes a Guest Blog exclusively for LocalBozo.com about the hottest video games being released this holiday season.
There's a reason we love the fall that has nothing to do with football, basketball and scantily clad women on Halloween.  Tech geeks like us know that the best video games debut between September and December, and 2010 is no exception.  As usual, there's a stacked lineup of potential blockbusters spread across multiple genres, and each one costs a small fortune.  That's why we dug into the release calendar and pulled the five best-looking games that deserve your hard-earned cash.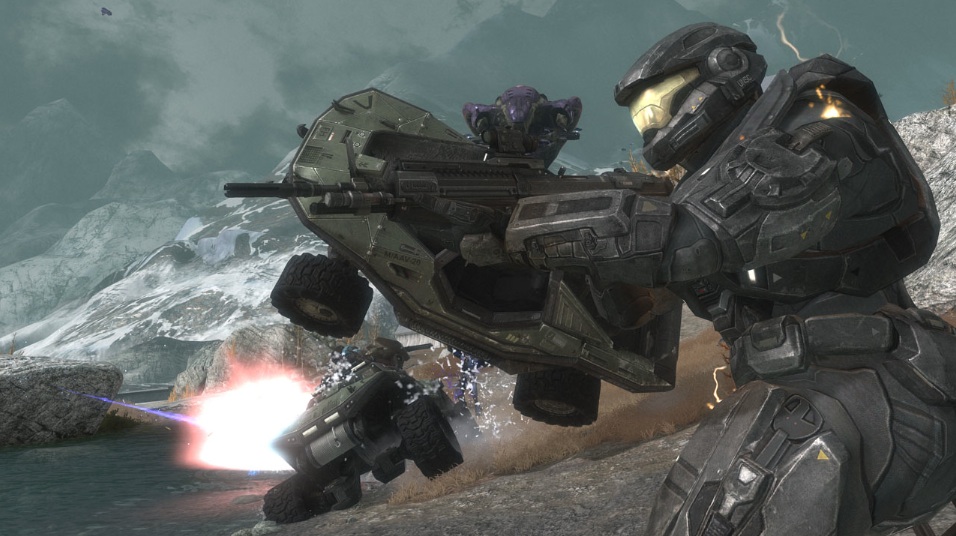 Halo: Reach
Platform: Xbox 360
Releases: Already released
Price: $59.99 (game only), $79.99 (Limited Edition), $149.99 (Legendary Edition)
By the time you read this, Microsoft's latest Halo will already be in stores, or not, depending on how many copies fly off shelves.  Reach casts you as a member of Noble Team, a group of super soldiers charged with saving a planet from aliens.  Each character has signature weapons and armor, which should prove useful in combat.
Just don't expect to tear through this first person shooter like previous games in the franchise.  Reach features the largest battles of any Halo, as well as finely tuned artificial intelligence that has a nasty habit of ripping you to pieces.
On the multiplayer front, you can team up with three buddies (or anyone around the world- a new addition to this mode) in Firefight, where you attempt to outlast hordes of alien Covenant.  Of course, you can also turn the shotgun on your buddies in competitive multiplayer, where a series of new maps and abilities (jetpacks are just as cool as they sound) should keep you busy well into 2011.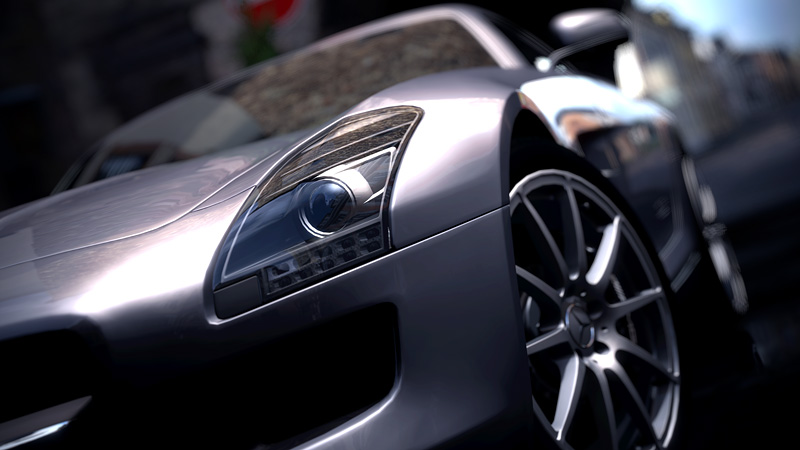 Gran Turismo 5
Platform: PlayStation 3
Releases: 11/2/10
Price: $59.99 (game only), $99.99 (Collector's Edition)
GT5 is arguably the most feature-packed racer we've played.  It was also one of the most expensive to make, clocking in at roughly sixty million bucks.  You want cars?  How about roughly 1,000 different vehicles from a variety of manufacturers like Mercedes, Jaguar, Lamborghini and Ferrari?   You need tracks to race them on?  OK, there's well over 70 winding strips of road to master.  Then you have go-karts, realistic damage modeling and a 3-D stereoscopic option in case you splurged on a 3-D enabled HDTV.  Most importantly, the game looks ridiculously gorgeous, with near photorealistic graphics that'll induce sensory overload.  The only thing missing is the smell of burnt rubber and gasoline.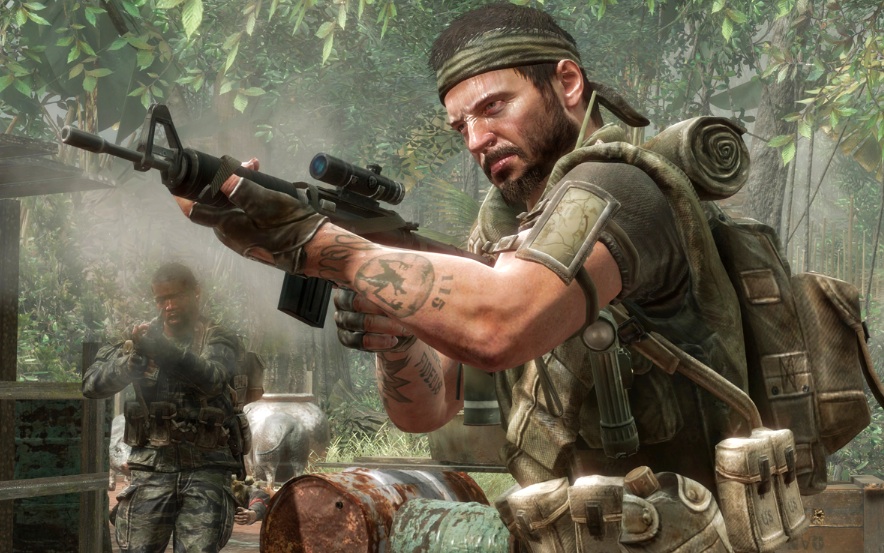 Call of Duty: Black Ops
Platform: Xbox 360, PlayStation 3, PC
Releases: 11/9/10
Price: $59.99 (game only), $79.99 (Hardened Edition), $149.99 (Prestige Edition)
If you love military themed shooters, odds are good that you purchased last year's immensely popular Call of Duty: Modern Warfare 2.  Who are we kidding?  You probably stopped playing Modern Warfare 2 to read this article.  Regardless, you need to put Black Ops on your radar.  The follow up to one of 2009's biggest games comes fully loaded, with a powerful single player campaign full of tactical strikes, last stands and plot twists, but enough about that, because it's the multiplayer that makes this title stand out.  This year's game lets you back up all that trash by wagering Call of Duty points (the game's currency, used to unlock rewards) before matches.  You also have a new selection of killstreaks to help terrorize the enemy.  Now you can literally sick dogs on people, call a gunship, launch a napalm strike and bring the pain with Valkyrie rockets.  Or, you can just stick someone with an explosive arrow. You know, for a personal touch.
Fallout: New Vegas
Platform: Xbox 360, PlayStation 3, PC
Releases: 10/19/10
Price: $59.99 for console/$49.99 for PC (game only), $79.99 for console/$69.99 for PC (Collector's Edition)
If you can't afford a trip to Vegas, get your fix with Fallout.  New Vegas sends you on a 40-60 hour quest through the desert, where you'll meet a variety of strange people and monsters en route to the post apocalyptic Sin City.  It's sort of like a Choose Your Own Adventure book spliced with Mad Max, as you travel to different camps making allies, enemies and taking whatever you want along the way.  You'll snipe fools from inside the mouth of a wooden T-Rex, wallop someone with a golf club, vaporize him or her with a laser from space and nuke entire towns when the opportunity arises.   And if the game's too easy, Hardcore Mode should put you in your place.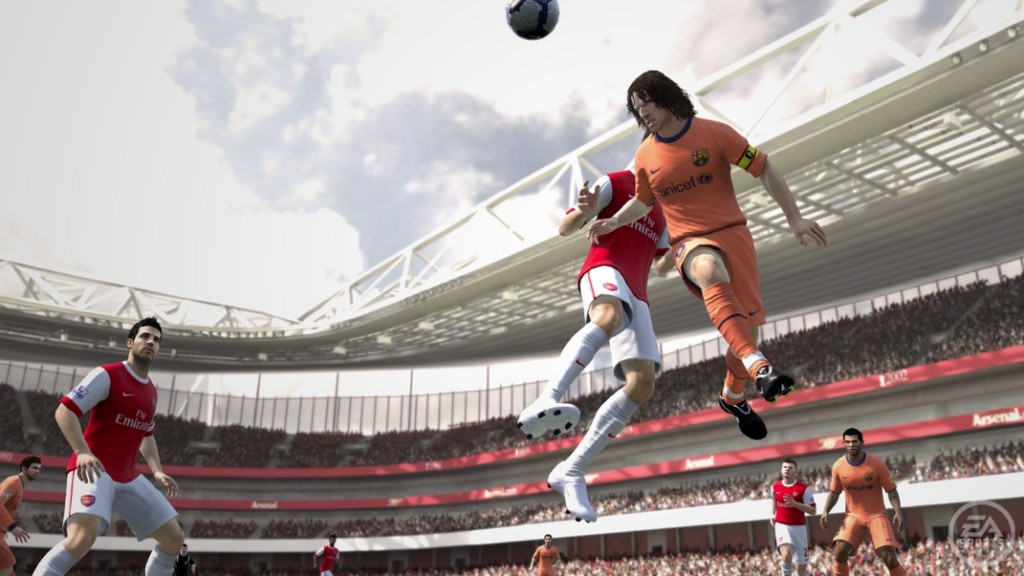 FIFA Soccer 11
Platform: Xbox 360, PlayStation 3, Wii, PlayStation 2, DS, PSP
Releases: 9/28/10
Price: $59.99 (Xbox 360/PS3), $49.99 (Wii), $39.99 (PS2), $29.99 (DS), $39.99 (PSP)
Note: Features and graphics found in the Xbox 360 and PS3 versions will not appear on other platforms.
The world's most popular sports franchise (sorry, Madden) makes a triumphant return, complete with a plethora of exciting features.  Headlining this impressive list of additions is Personality +, an innovative system that breathes life into the players on the field.  Now, Lionel Messi's virtual alter ego runs, passes and shoots like the real deal, and the same holds true for Cristiano Ronaldo, Wayne Rooney, Kaka and a host of other superstars.  More importantly, the computer reacts to the moves you pull off on the field, adjusting on the fly to get out of trouble or steal the ball.  That also ties into 360-degree Fight For Possession, which allows for collisions involving several dudes.
Taking things another step further, EA lets you create players online, save highlights and upload them to Footballworld.com and customize your own music and audio.  Did EA forget to include your favorite team's anthem? Just go online, download that sucker and stick it into the game.
Yes, we know.  It's soccer, but don't dismiss FIFA 11.  It's the perfect follow up to this year's World Cup.
-  Chris Buffa
Check out Chris' website at rundlc.com featuring reviews and screenshots across all gaming platforms and updating multiple times every day!
Related Articles
Share
About Author
(3) Readers Comments