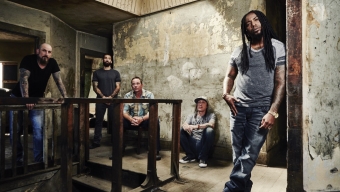 The seemingly endless barrage of tour dates rolls on for Atlanta metal outfit Sevendust, a perpetual favorite of LocalBozo.com. Touring in support of their tenth studio release, 2015′s "Kill the Flaw," the band triumphantly descends upon New York City on Tuesday night, with a headlining gig at the Playstation Theater. Â 
Among the hardest working bands in the genre, the five-piece outfit has been slaying audiences for the better part of twenty years. And though the business side of things has certainly changed as far as putting out records and hoping for radio airplay, the band's approach to touring has not. Â Churning out a new album basically every other year, the band has managed to continually reinvigorate a setlist that's already replete with a 'greatest hits' feel to it; but on Sevendust's most recent touring leg, it seems that their song list is changing more than ever before- and that's a good thing for fans that hold a date on their calendar every year for the band's arrival to town.
In anticipation of Sevendust's return to Manhattan on Tuesday night, LocalBozo.com sat down with lead guitarist John Connolly for an exclusive interview. Check out our conversation below which touches on the likes of Prince's passing, wrestler turned rocker Chris Jericho, performing in New York City, the group's approach to making new music and more in the quick, lighthearted read. And if your calendar just happens to be open on Tuesday, May 3rd- grab a ticket to see Sevendust at the Playstation Theater. In 20 years as a collective outfit, the band has never put on a bad show- and candidly, they've also never been better.
- Jon Asher
Our Interview with Sevendust guitarist John Connolly has been transcribed for you below: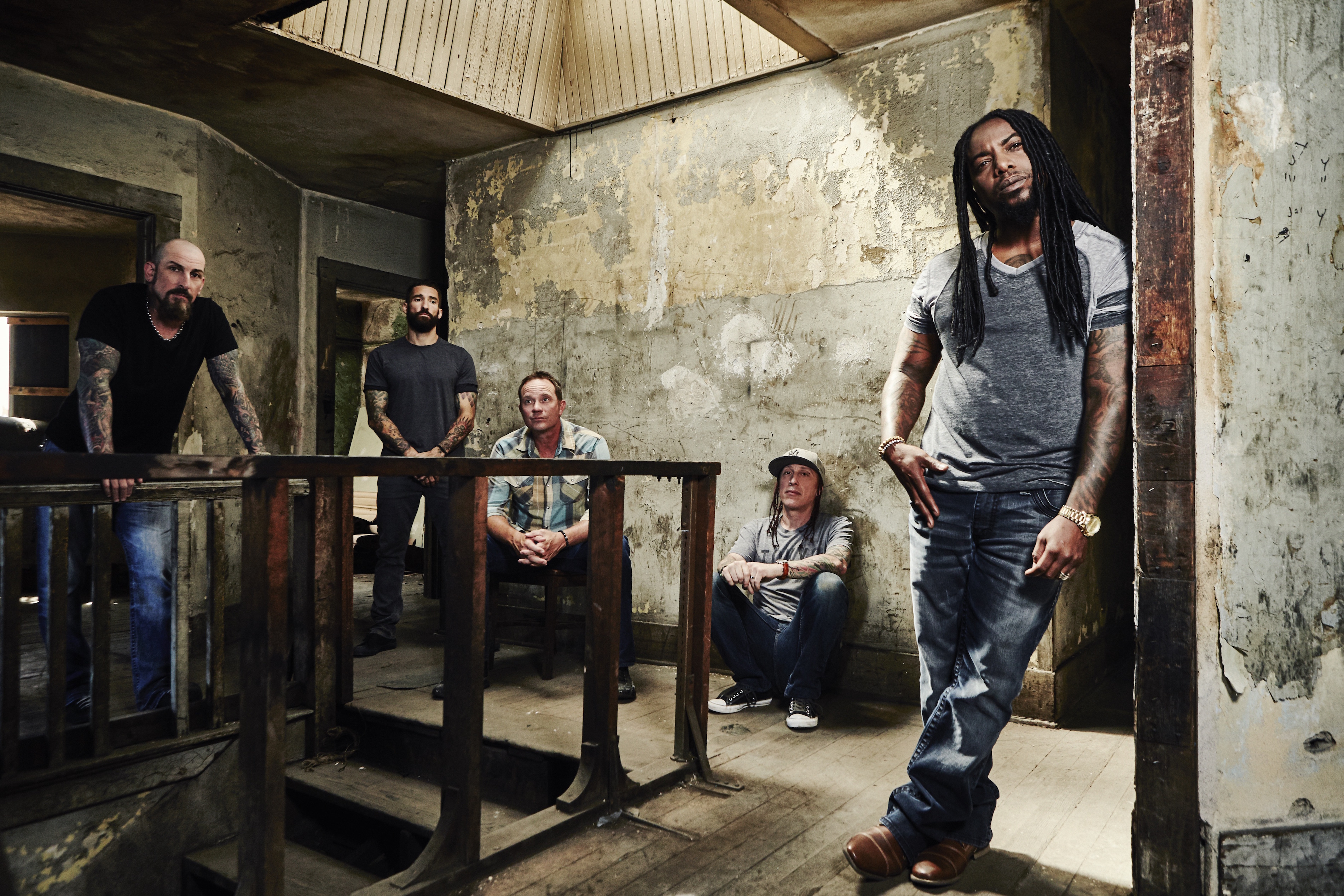 LocalBozo.com:Â Sevendust has pretty consistently released an album every other year since you've been on the scene. Is there a lot of music stored up or is it a clean slate when it's time for each album?
John Connolly:Â Pretty much a clean slate. We don't have a ton of things that hang around. We write a bunch of demos and start with those or we write it all together.
LocalBozo.com: Wrestling and metal have always seemed to have a synergistic relationship (Motorhead, Metallica, etc) and you did cover Chris Jericho's theme, was that for fun as fans or were there talks to do his theme music?
JC:Â Both actually. Crazy that was 15 years ago, but yeah it was cool. Chris is a great guy
LocalBozo.com:Â With the longevity that Sevendust boasts, what's the transition been like from being influenced by metal to influencing metal?
JC:Â Â Not realizing the influencing part. We still find bands that influence us all the time. It's cool to still grow and try new things 20 years in. We still have our thing always, but we love pushing the envelope.
LocalBozo.com:Â New Jersey is no stranger when it comes to breeding rock n' roll and metal musicians. Did you share or cross paths with any Garden State rock alumni on the path up (Zakk Wylde, John McBain, etc.)?
JC: [Drummer] Morgan [Rose] and myself are from New Jersey but we grew up in the south. We didn't start crossing paths till we started touring nationally.  We came up in Atlanta.
LocalBozo.com:Â As a New Jersey native is there anything extra special to you about playing New York City?
JC:Â It always feels like coming home. So many family memories with New York. Such a special place for me. Love playing the city.
LocalBozo.com: There was a pretty quick transition in the last few months from supporting Godsmack to  headlining your own tour-performing live can be tolling, was it hard to adapt to longer sets?
JC: In some ways it's a little easier.  You can build a flow into a longer show and you can pace yourself easier. Shorter sets are more of a sprint so it's harder that way.  Playing lots of new and lots of old we haven't played in years. Longer sets are probably easier
LocalBozo.com:Â Can we expect the momentum of album releases to continue? Have any new songs been written since the release of "Kill the Flaw?"
JC: No new songs. We will write the new one together but no set timetable.  Discussing the when and where now.
LocalBozo.com:Â Lots of big losses in music lately with a lot of tributes being payed. Sevendust celebrating the life of Prince on stage at all during the tour?
JC:Â Prince songs during changeover, Prince intro and [singer Lajon Witherspoon] makes a dedication during the set.
LocalBozo.com:Â While Kill the Flaw has it's heavy tracks it was stated that the band would be taking a break from its heavy side-how did that plan develop?
JC:Â Only for the acoustic record, "Timetravellers and Bonfires." Â All the rest will have all the elements of what makes up Sevendust and a heavy element will always be part.
LocalBozo.com:Â Jersey's music, and metal scene in particular, have been pretty robust for decades. What are your memories before you became a musician and were there any in particular that you feel helped shaped you or lead you on the path your on?
JC: Yeah, most of what I grew up with was down south. Up till I was about 8, I wasn't really into music and that's when my family moved.  I discovered music in Atlanta……..but KISS was the band that started it all.
Related Articles
Share
About Author
(1) Reader Comment