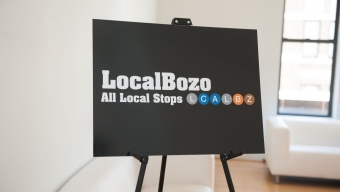 Keep it here for the 2016 events that we're anticipating most over the next few weeks in the greater New York City area.
Date: Friday, September 16th, 2016

Event: LUCKYRICE NY Moon Festival Cocktail Feast

Place: Bowery Hotel

Cost: VIP – $88; General Admission – $55

The Scoop:  Fans of the LUCKYRICE brand already know what to expect from their traveling roadshow of delectable eats.  But with the NY Moon Festival Cocktail Feast, it's time to effectively shine a spotlight on the many mixologists in and around New York City.  For just fifty-five reasonable dollars, two hours of crafted cocktails await the high-end crowd at the posh Bowery Hotel space- fitting for a Friday night.  Indulge in tasty libations from Macao Trading Co., Donna, Grand Army, Mother of Pearl, Seaborne, Maharlika and others while you revel in the scant remaining warm weather evenings of the year.  Can't make this one?  Don't worry New York- LUCKYRICE returns in October 20th with the appropriately titled 'SLURPFEST.'
Date: Saturday, September 17th, 2016

Event: Taste of East Village 2016

Place: East 7th Street

Cost:  General Admission – $25

The Scoop:  What can you get for $25?  A concert t-shirt?  Maybe.  Two movie tickets? Hardly.  Admission to indulge in four dishes from local restaurants at an outdoor tasting for a great cause?  Surely!  Taste of East Village takes place on East 7th Street between Cooper Square and 2nd Avenue, helping to raise money for Cooper Square Committee's affordable housing development work, social services for senior citizens, tenant counseling and much more.  Nearly two dozen restaurants will be out and about for the afternoon- Cucina di Pesce, Butter Lane Cupcakes, Jimmy's No. 43, Luke's Lobsters, Nomad, Porchetta, Veselka, Porsena  and of course Van Leeuwen Artisan Ice Cream for that one remaining sweet tooth you might have left.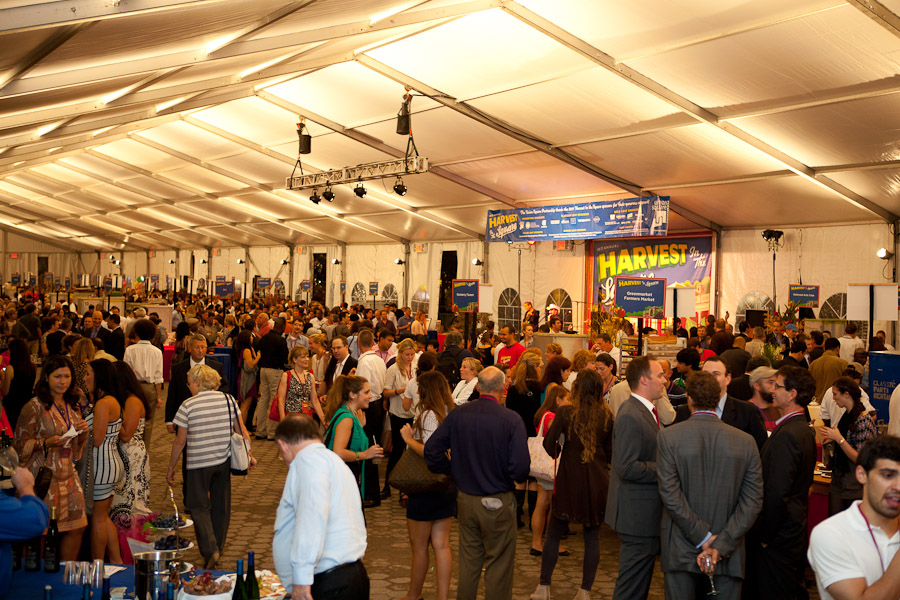 Date: Thursday, September 22nd, 2016

Event: 21st Annual 'Harvest in the Square'

Place: Union Square Park – North Plaza

Cost: VIP – $400; General Admission – $125

The Scoop:  Situated under a massive tent in Union Square Park the 21st Annual Harvest in the Square returns in 2016 with as notable a collection of restaurants as any event in recent memory.  To raise funds for the continued beautification of and programs that take place in the Park, hundreds upon hundreds of revelers will be driven by live music, great drinks and a literal cavalcade of distinctive dishes.  Join chefs from 5 Napkin Burger, Strip House, The Poke Spot, Burger & Lobster, Junoon, Union Square Cafe, Javelina, BLT Prime, Bedford Cheese Shop, The Gander, Sweetgreen, Rosa Mexicano, Aleo, Barbounia and many more.  Local wineries like Bedell, Brotherhood, Hosmer and Wagner will also be on hand for delicious pairing- all housed at one of NYC's most bustling neighborhood spots.
Date: Saturday, September 24th

Event: Taste of Gramercy Neighborhood

Place: Irving Place (Between 17th & 18th Street)

Cost: All Tastings – $60; Six Tastings – $30

The Scoop:  Two dozen restaurants in the Gramercy area gather together for one afternoon each year for a reasonably priced, family-friendly block party on Irving Place.  The 4th Annual Taste of Gramercy Neighborhood seeks to promote local businesses and restaurants and introduce New Yorkers from all boroughs to the highly sought after area of residences.  Proceeds from the afternoon will go to local public schools- while the leftover food- will be sent over to the Bowery Mission for the homeless to enjoy.  Attendees will bask in a day of sunshine while grabbing dishes from the Sarabeth's, The Smith, La Follia, Floriam, Casa Neta, Ichabod's, The Stand, Ainsworth Park, Obica, BLT Prime amidst a slew of other participants.  Best of all?  The ability to come and go as you please as the whole day is free for all to attend.
Date: Saturday, September 24th – Sunday, September 25th

Event: The Great Big Bacon Picnic

Place: Old Pfizer Factory

Cost: VIP – $249; Early Entry – $149; General Admission – $99

The Scoop:  Three different sessions all weekend long.  More than 100 different chefs.  An inside and outside space befitting a football stadium.  And the guest of honor?  Bacon.  The Great Big Bacon Picnic returns to Williamsburg, Brooklyn boasting promises of swine-filled goodness and tons and tons to drink.  Unlimited helpings of pig from Alice's Arbor, Tres Carnes, F. Ottomanelli Burgers, Humboldt & Jackson, Walker's Bar, Veselka, Ho'Brah Tacos, Chadwick's Restaurant, Kingsley paired with delicious drinks from Sixpoint, Greenpoint Harbor, Tanteo Tequila, Original Sin Hard Cider, Van Brunt Stillhouse- and of course Bacon Vodka.  Live music, games and fun are sure to follow.  Get on board the bacon train at the 2016 picnic!
Date: Wednesday, October 5th, 2016

Event: Spain's Great Match

Place: IAC HQ Building

Cost: Premium Admission – $140; General Admission – $80

The Scoop:  The 23rd Annual Spain's Great Match returns to New York City.  All that means is that the most diverse and exceptional Spanish wine tasting event of the year brings together well-to-do eventgoers and leading producers uncorking some 300 different styles of wine.  Paired with an array of different tapas dishes from some of the area's top Spanish-inspired restaurants- and a showcase of Spain's eye-catching interior design- the evening just so happens to be a literal feast for all senses.  Indulge in dishes from Socarrat Paella Bar, AMADA, Casa Mono, La Fonda del Sol, Salinas Restaurant & Tapas Bar, Txikito and more!
- Jane Van Arsdale
Related Articles
Share
About Author
(0) Readers Comments