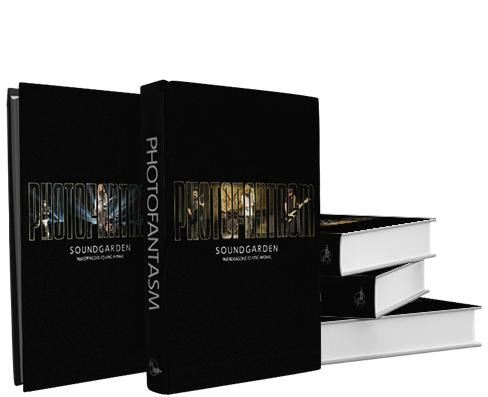 (In full disclosure, LocalBozo.com's Jane Van Arsdale's November 2012 review of "Chris Cornell Live at Bowery Ballroom" is included in this book's final printing.
A whopping six hundred pages jam packed with materials compiled by more than three hundred contributors spanning shows from thirty countries.  Though long time fans of iconic Seattle grunge act Soundgarden will likely drool at the mere thought of the hundreds of eye-popping photos and live performance recaps that spanned the group's highly anticipated 2010 reformation and subsequent reunion tours, there's plenty to get excited about for the everyday rock music fan as well.  Best of all though, is that the eight pound coffee table style art book entitled "Photofantasm Soundgarden: Nudedragons to King Animal" is a collection of works provided by some of the group's most passionate fans, professionally and meticulously captured in one comprehensive place.
The sheer imagery included inside the limited edition hardcover book alone is well worth its sticker price.  Authors Jaye and Mike English have gone to painstaking detail to cull tens of thousands of professional and fan photos in order to piece together a five year glimpse of the parade of Soundgarden band members, friends and followers at each stop along their critically acclaimed reunion.  Coupled with the unique intricacies of each stop's venue, each city's audience and each stage's elaborate design, "Photofantasm" is a truly unique look at a complete touring experience from the fan's perspective.  The entire build-up to the band's long awaited return is captured here in complete fashion and though a mere book can certainly do no justice to the live experience, "Photofantasm" does as admirable a job as one can expect given the solely visual parameters that a collection of photos and essays can encompass.
Promotional show posters, fun facts and an array of different setlists contribute additional detail for long time and dedicated fans, while the unparalleled and colorful shots of the band in various countries are punctuated by the fan experiences of having witnessed them live.  Meanwhile, notable nuggets from contributors like Korn, Duff McKagan, Kevin Martin, Pepper Keenan, Myles Kennedy and Serj Tankian allow the group's lasting aura and legacy to be put in perspective for the more casual listener.  The tattered, sweat covered t-shirts and curly now graying locks of the band's members might not be able to fully capture Matt Cameron's smashing drums or guitarist Kim Thayil's iconically rocking guitar riffs- or the unmistakable sound of a sold out arena filled with fans waiting more than a decade for their favorite band's return to prominence- but "Photofantasm" is about as personalized a fan experience as one can enjoy in book form.  And with each turn of the page, it's easy to imagine frontman Chris Cornell's unmistakable vocals captivating a sold out audience of thousands, all from the comfort of the reader's very own couch.
"Photofantasm Soundgarden: Nudedragons to King Animal" is available for purchase now at this link.  100% of the net proceeds from the sale of the 1000 copies produced of this book will be donated to Canary Foundation, the world's first nonprofit organization dedicated to early cancer detection solutions.
- Dave Gendelson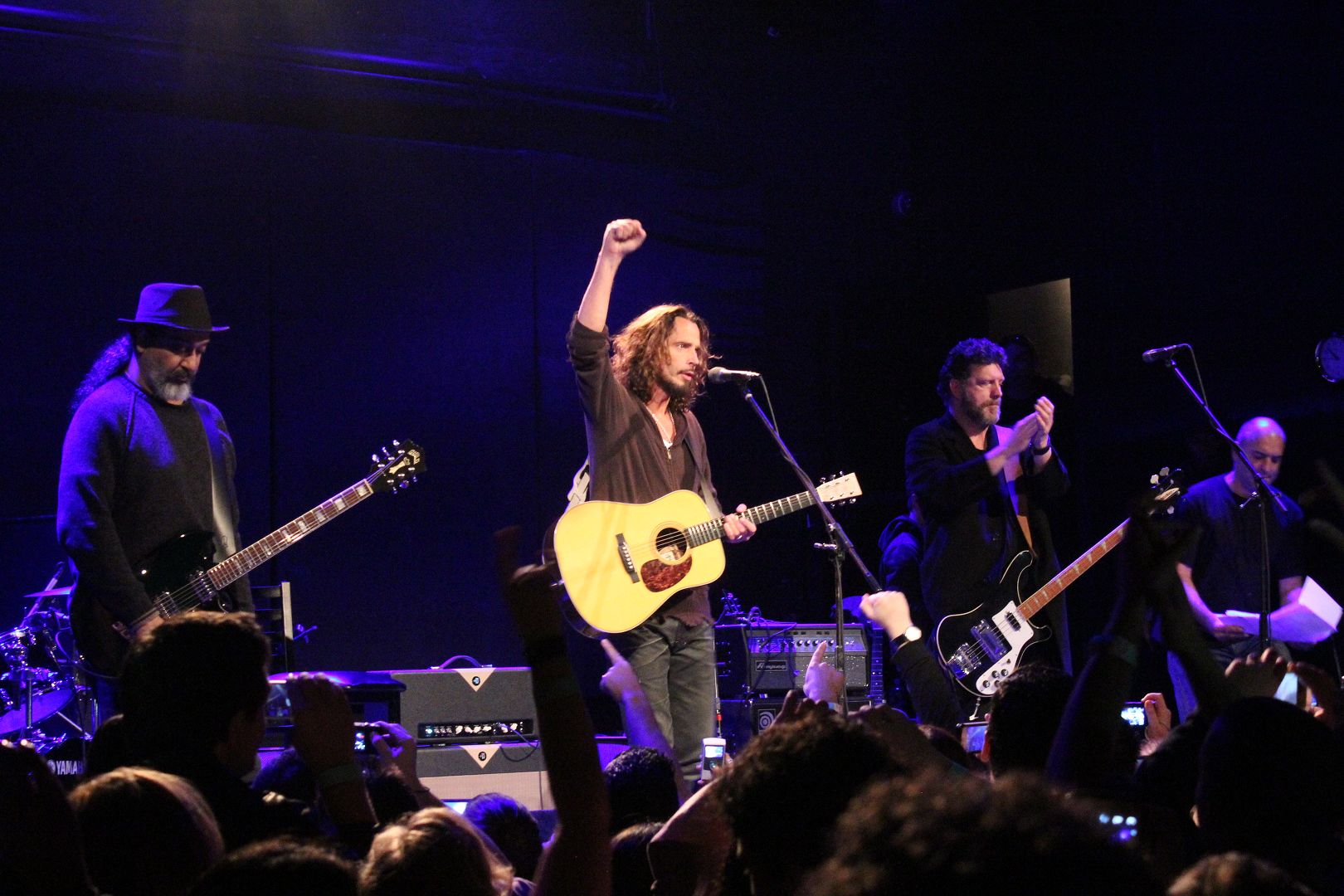 Related Articles
Share
About Author
(0) Readers Comments