Citi Presents Luke Bryan
A LocalBozo.com Concert Review
Irving Plaza, New York, NY
August 7, 2015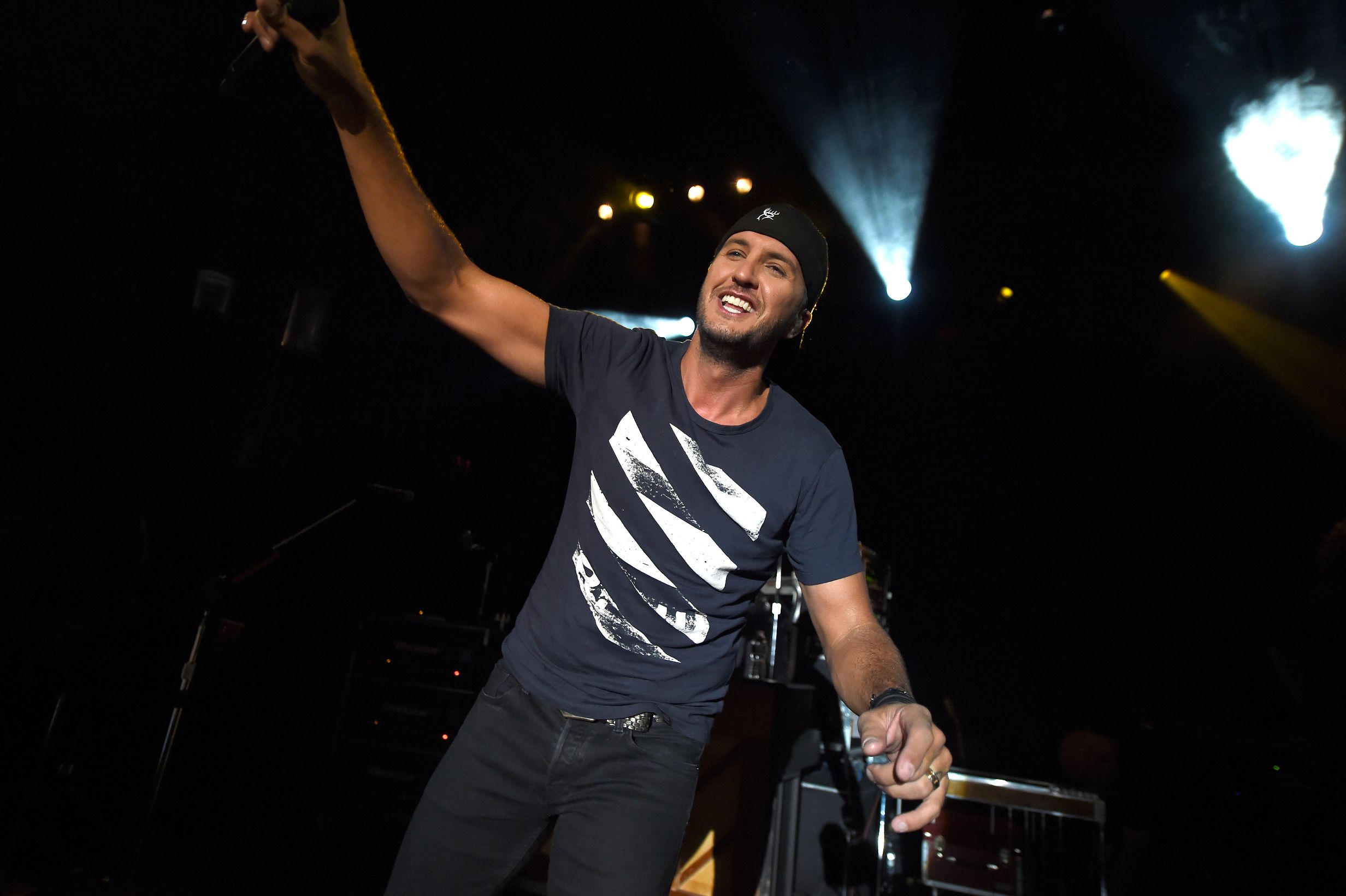 (Photo Credit: Kevin Mazur, Getty Images)
With a rare off night in the midst of a run across the country in front of stadium crowds and amphitheaters, country star Luke Bryan kept himself awfully busy in New York City on Friday with an early morning Central Park showcase on Good Morning America and an intimate performance at Irving Plaza in the evening. Nearly 1000 lucky fans would cram inside of the small standing room only setting, packed tightly to catch a glimpse of one country music's most popular artists. The evening, presented exclusively for Citi cardholders, would give fans the opportunity to get up close and personal with Bryan during a high octane and energetic hour long set.
Touring in support of his fifth studio album "Kill the Lights," Bryan was flanked by five bandmates on stage, strolling our casually to Flo Rida's "G.D.F.R" as the New York City crowd beneath predictably went wild. With a tight black t-shirt and backwards hat, Bryan played to the audience almost immediately opening with crowd-pleasers like recently released single "Kick the Dust Up" and "Play It Again," a rousingly infectious song with an equally fun to sing chorus.  As fans in the building worked their way toward the front of the stage for a glimpse of the charismatic singer, country fans around the world would tune in via Yahoo for a live stream of the 12- song performance, with each cut seemingly as well received as the previous.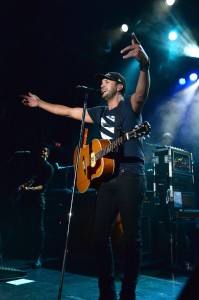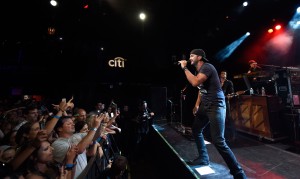 <p>Known for his boyish good looks and an outgoing personable charm that resonates with his massive fanbase, it turns out that Luke Bryan is also a heck of a performer.  Whether seated at his piano, leading his band with an acoustic guitar or riling the crowd to a frenzy holding only his microphone, the audience would swoon at the crooner's every move on stage- making songs like "Drink a Beer" and "I Don't Want This Night to End" particularly memorable.  Bryan's added cover of Taio Cruz dance track "Dynamite" was a seemingly out of place addition to an otherwise modern country music set- but leave it to Luke Bryan to make it work.  A sea of hands would appear overhead as the voices below them would belt out the song's pop-fueled chorus in unison, received by the singer's ear to ear smile back on stage.
<p>Though Bryan's set was a bit abbreviated considering his normal stage show, the stripped down performance mattered little to most of us in the building as the exclusive concert was more of an album release celebration than anything else.  The crowd seemed to be as involved in the experience as the band itself with spilled drinks, tons of camera photos and nonstop singing dancing throughout the night as definitive proof.  By the time Bryan and company had returned to close out the show with singles "That's My Kind of Night" and a wild rendition of "Country Girl" (Shake It For Me) which purposefully tantalized the females in the crowd, the standing room filled with Luke Bryan fans seemed to ignore the frontman's length of set entirely, and were just appreciative to be inside Irving Plaza on such a special and intimate evening
- Jane Van Arsdale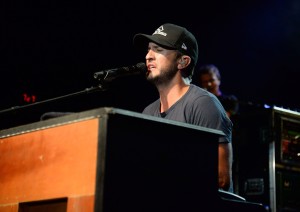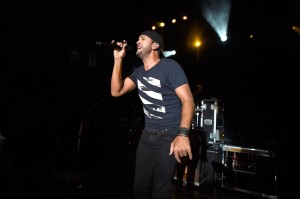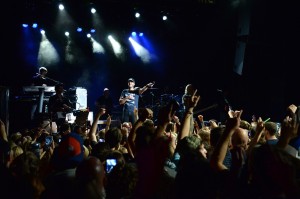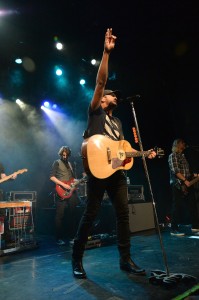 Related Articles
Share
About Author
(1) Reader Comment