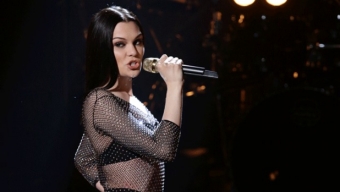 Temperatures are still in the cellar even with a new season of baseball fast approaching? What in the name of global warming is going on in our city? The promise of some of the year's most highly anticipated events are sure to wash away the remaining snow and set us up for a magical spring- if it ever actually shows its face. We've culled the very best events in April from food to beer to wine to live music- and as usual, here they are for you- all in one place: April 2015′s Can't Miss List.
April 2015 Events in New York City: Where You Need to Be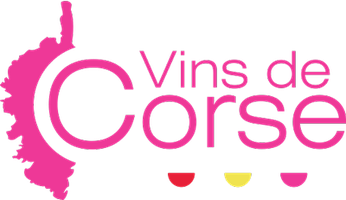 Date: Wednesday, April 8th – Saturday, April 11th, 2015

Event: "BEING" by Wines of Corsica

Place: OPENHOUSE Gallery

Cost: $30

The Scoop:Â Sometimes the finer things in life don't necessarily need to cost you an arm and both legs. 'Vins de Corse' presents "BEING" as one such example at Mulberry Street's OPENHOUSE Gallery where the worlds of fine wine and artwork collide. Just $30 gets you refreshing Mediterranean pours of wines from Corsica, paired with exclusive views of artwork inspired by the region. You'll have your choice of any of the affair's four different sessions, each of which spans three hours. The best bet though is to attend 4/8′s opening reception which boasts a cheese tasting from Artisanal, music from DJ Alex Ortega, an oyster bar and just 50 tickets to ensure that everyone is a VIP.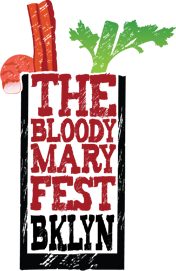 Date: Sunday, April 12th 2015

Event: The Bloody Mary Festival

Place: Industry City

Cost: General Admission – $50

The Scoop: Nearly a dozen of Brooklyn's best purveyors of all things tomato juice will converge inside of Industry City for the 2nd Annual Bloody Mary Festival – Brooklyn.  Much of the borough will be represented with the likes of Whiskey Soda Lounge, Catfish, Congress Bar, Char No. 4, Beast of Bourbon, Black Swan, Cain's Tavern and last year's Best Bloody Mary Winner Lucky Luna.  Tastes will be unlimited alongside live music, savory local bites and lunch from Delaney BBQ over the course of three hours.  And as usual, we the people will have the power to crown the day's winner!

Date: Tuesday, April 14th, 2015

Event: Pinot in the City

Place: City Winery

Cost: General Admission – $75

The Scoop:Â Celebrating its 50th anniversary planting Pinot Noir, Oregon's Willamette Valley will be bringing fifty of the region's finest makers of the delicious red wine into City Winery for one very special evening. Â Pinot in the City will welcome each vineyard's winemakers to meet and greet guests, pour some different varietals and give attendees more than a taste of the area and its culture. Â The one night only event will host wineries like Dusky Goose, Coleman Vineyard, REX HILL, Van Duzer Vineyards, Ponzi Vineyards, Left Coast Cellars, Big Table Farm and Le Cadeau Vineyard among many many more. Â Full details can be found here- but grab your tickets now, while they last- because they surely won't.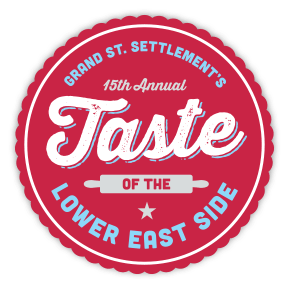 Date: Wednesday, April 15th, 2015

Event: 15th Annual Taste of the Lower East Side

Place: Metropolitan Pavilion

Cost: General Admission – $195; Tasting Preview – $300

The Scoop: You already know that everything in New York happens downtown.  The parties.  The restaurants.  The bars.  With that in mind, the 15th Annual Taste of the Lower East Side is bringing more than fifty of the best downtown restaurants into one place for a mouthwatering evening of eats.  The funds raised during the course of the 'Taste' event directly impact the many programs implemented by Grand St. Settlement and as a result, directly impacts the lives of New Yorkers of all ages.  Though the cause is the focus of the evening- the indulgence that you'll enjoy is a pretty fantastic sidebar, what with participating restaurants like The Meatball Shop, Pearl & Ash, Russ & Daughters, Gemma, Boulton & Watt, Schiller's Liquor Bar, The Wren, L'Apicio and The Stanton Social already signed on to cook for you.  It's sure to be an unforgettable evening- and one where you certainly won't leave hungry.  Check out the full site for ticket and restaurant information and learn more about the impact that your ticket purchase has on the folks who need it most.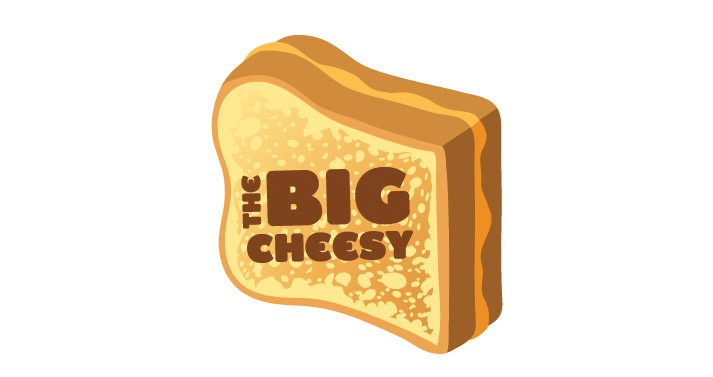 Date: Saturday, April 18th – Sunday, April 19th, 2015

Event: The Big Cheesy 2015: Spring Edition

Place: OPENHOUSE Gallery

Cost: $30

The Scoop: The two day affair crowning New York City's very best grilled cheese sandwich was so successful back in January that it triumphantly returns in April with the 2015 Big Cheesy: Spring Edition.  Promoted by the folks at Time Out New York, you'll indulge in limitless tastings of some of the City's finest tasty comfort dishes, intricately prepared and oozing with gooey goodness.  Your $30 ticket gets you inside for one of the hour long sessions on either Saturday or Sunday, along with two beers from Goose Island.  Though participants have yet to be announced, The Big Cheesy never lets you down.  Secure your spot and the day of decadence ASAP!  These tickets will sell out.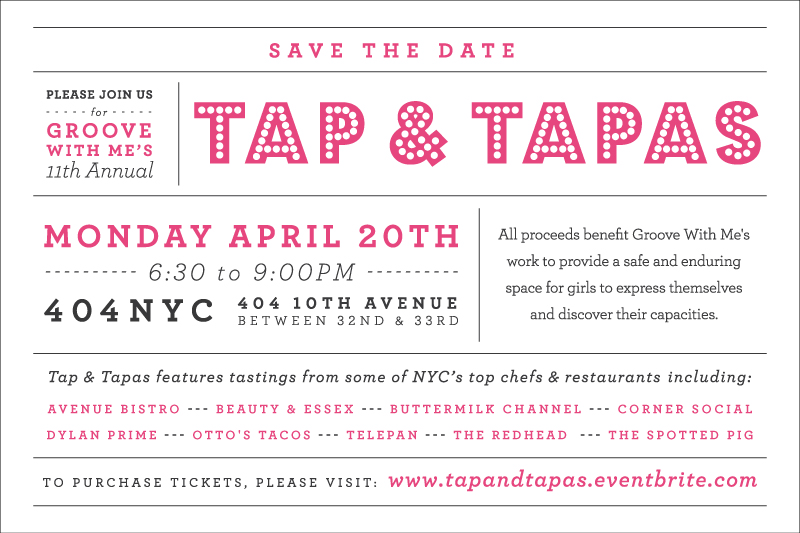 Date: Monday, April 20th 2015

Event: Tap & Tapas

Place: 404NYC

Cost: $175

The Scoop: A benefit that features live dance and some of New York City's best chefs and restaurants?  Groove With Me presents the 2015 Tap & Tapas, featuring the likes of The Spotted Pig, DB Bistro, Telepan, Beauty & Essex, Buttermilk Channel, Otto's Tacos and many more.  The evening will serve as a fundraiser for Groove With Me, using dance and performance classes to reinforce female independence, encourage creativity and promote discipline for young, growing women.  By offering alternative choices to the likes of drugs, crime, violence and prostitution, the organization's efforts should not and cannot go unnoticed. And as such, an evening to celebrate their successes and promote ongoing initiatives with the help of many New York chefs is one absolutely worth checking out.

Date: Monday, April 20th 2015

Event: Le Grand Cercle des Vins de Bordeaux Grand Tasting Event

Place: Vanderbilt Hall

Cost: $60

The Scoop: From wines of Corsica to wines of Bordeaux, whether you prefer tastes from the iconic Left or the Right Banks, Le Grand Cercle Des Vins de Bordeaux will take over Vanderbilt Hall inside of Grand Central Terminal for one evening.  The Grand Tasting event, which lasts two full hours, welcomes 35 of the region's finest and most highly regarded wineries- like Chateau Haut Bacalan, Chateau d'Arsac, Chateau Brillete, Chateau Siaurac, Chateau Vray Croix de Gay, Chateau Trianon and Chateau Moulin Haut Laroque but candidly, even more casual drinkers are likely to unearth some delicious gems that you've likely never tasted before.  Plus, the evening is even more inspiring with the opportunity to learn about what makes Bordeaux such a highly acclaimed region from the winemakers themselves.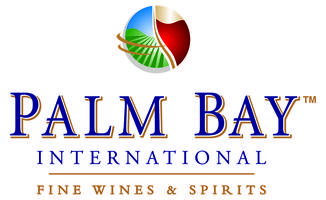 Date: Monday, April 20th, 2015

Event: Palm Bay International Wine Tasting

Place: New York Public Library

Cost: General Admission – $45

The Scoop: The esteemed New York Public Library will play host to a showcase of some 90 different wines spanning fifteen countries from around the globe as a part of the Palm Bay International Winemaker Tasting Series.  Its only New York stop welcomes wines from Israel and Italy, Germany and Spain, New Zealand, Portugal and even California over the course of two affordable hours of tasting.  Wineries like Arrogant Frog, Ferrari, Mondoro, Lunetta, Portillo, Santa Rita, Heritance, Zisola, Campillo, Domini  and more have signed on to be pouring on hand for what's sure to be a festive and fun affair.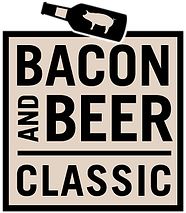 Date: Saturday, April 25th, 2015

Event: Bacon and Beer Classic 2015

Place: Citi Field

Cost: VIP – $129; Early Access – $99; General Admission – $59

The Scoop: Pick your poison: The Brunch Session or The Evening Session.  Either way, you'll indulge in three hours at Citi Field, the home of the 2015 New York Mets.  Though the team will be playing in the Bronx that weekend, the entire stadium will be overtaken by the 2015 Bacon and Beer Festival, where breweries like Thirsty Dog Brewing, Broken Bow, Brewery Ommegang, Smuttynose, Southern Tier, Abita, Bronx Brewery and dozens of others will pair with F.Ottomanelli Burger, Route 66 Smokehouse, Pig Guy NYC, City Crab and Seafood Co., Bar Bacon, American Whiskey and plenty more!  It's going to be an all out party and a day of decadence that nobody should miss!

Date: Saturday, April 25th – Sunday, April 26th, 2015

Event: NYC Hot Sauce Expo

Place: Brooklyn Expo Center

Cost: Super VIP Ticket – $100; Beer & BBQ Lunchbox – $55; General Admission – $10

The Scoop: The 2015 NYC Hot Sauce Festival returns for its third banner year in perhaps the biggest most hotly anticipated event yet.  There'll be dozens upon dozens of different styles and flavors on hand from Tahiti Joes and Tango Spice Company to Jersey Barnfire, Bonfatto's, Cajohns, Whitehouse, Holy Schmitt's and High River to name a few.  Plus, you'll demo Stoli Vodka, check out a spicy taco eating contest and witness a Bloody Mary Mix Down on Sunday (check out the website here for the entire weekend of goings-on).  The best portion of the weekend might just be Buffalo Wild Wings 'B-Dub's Blazin' Challenge' on Saturday night which will test the will of each combatant.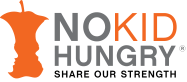 Date: Monday, April 27th, 2015

Event: NYC Taste of the Nation

Place: 23 Wall Street

Cost:Â  Platinum VIP – $750; VIP

The Scoop: The bars and bartenders, chefs and restaurants participating at the 2015 Taste of the Nation NYC read like a who's who of New York's culinary elite. Cocktail hotspots like Dram Bar, PDT, Raines Law Room, Death & Company and Boilermaker pair with the likes of The Cecil, Hakkasan, Huertas, Delmonico's, The Clam, the gander, Balthazar, Bagatelle, Birds & Bubbles and plenty more for the annual feasting and fundraising event for No Kid Hungry.  The Monday evening affair will take over downtown Manhattan with event luminaries like  George Stephanopoulos, Danny Meyer, Anita Lo, Bryce Schuman, Sarah Simmons and others all taking center stage.  It's an unlimited evening of extravagant eats and it's all for an incredibly worthwhile cause.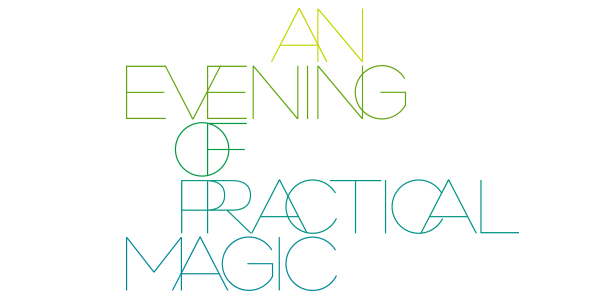 Date: Thursday, April 30th, 2015

Event: An Evening of Practical Magic

Place: Cipriani 42nd Street

Cost:Â  $1,000

The Scoop: The 21st Annual Evening of Practical Magic is well worth its ticket price as it's the annually grandiose fundraising event for City Harvest, the famed nonprofit that brings food to New York's hungry.  The 2015 affair will be emceed by Iron Chef's Geoffrey Zakarian and Food Network Celebrity Chef Anne Burrell, but the evening is set to include a live auction, silent auction, cocktails and a full (and spectacular) dinner service amid the picturesque Cipriani 42nd Street.  Last year's extravaganza raised more than $2 million dollars for the organization which goes directly toward City Harvest's initiatives and anti-hunger programs.  Lets do our part to make 2015 an even bigger success for the incredible nonprofit group.
Date: Thursday, April 30th, 2015

Event: American Cancer Society's Taste of Hope

Place: Metropolitan West

Cost:Â  VIP – $250; General Admission – $175

The Scoop: The tenth anniversary of the American Cancer Society's "Taste of Hope" emanates from Metropolitan West, bringing together some of New York's most popular restaurants paired with wines and spirits, with the purpose of adding to their existing total raised of $1.3 million.  The goal of eliminating cancer is one that has never wavered and has never seemed more within reach and the funds raised during the course of "Taste of Hope" directly support the ACS' programs and research.  Guests will enjoy eats from Ben & Jack's Steakhouse, Bodega Negra, Calle Ocho, macbar, The Smith and many more participating vendors during the particularly special evening.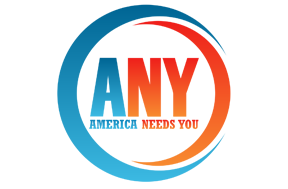 Date: Thursday, April 30th, 2015

Event: America Needs You: Young Leadership Board Annual Spring Party

Place: Up&Down

Cost:Â  $125

The Scoop: Speaking of worthwhile causes, America Needs You is a national non-profit organization whose New York arm is focused on assisting local first generation collegiate students with career development and mentoring programs that help to enable their eventual independence.  The Young Leadership Board hosts a Spring Party every year that is both fun for attendees and helps to fund their many initiatives through the course of each calendar year.  The 2015 event is slated to be no different, this year emanating from 14th Street's Up&Down with promises of some light fare and an open bar to go alongside an unparalleled collection of silent auction items for attendees.  Best of all though, you'll have the opportunity to learn about the group's efforts first hand and you'll understand why the team of young professionals are so passionate about the work they're doing to help prospective students succeed as their working lives evolve.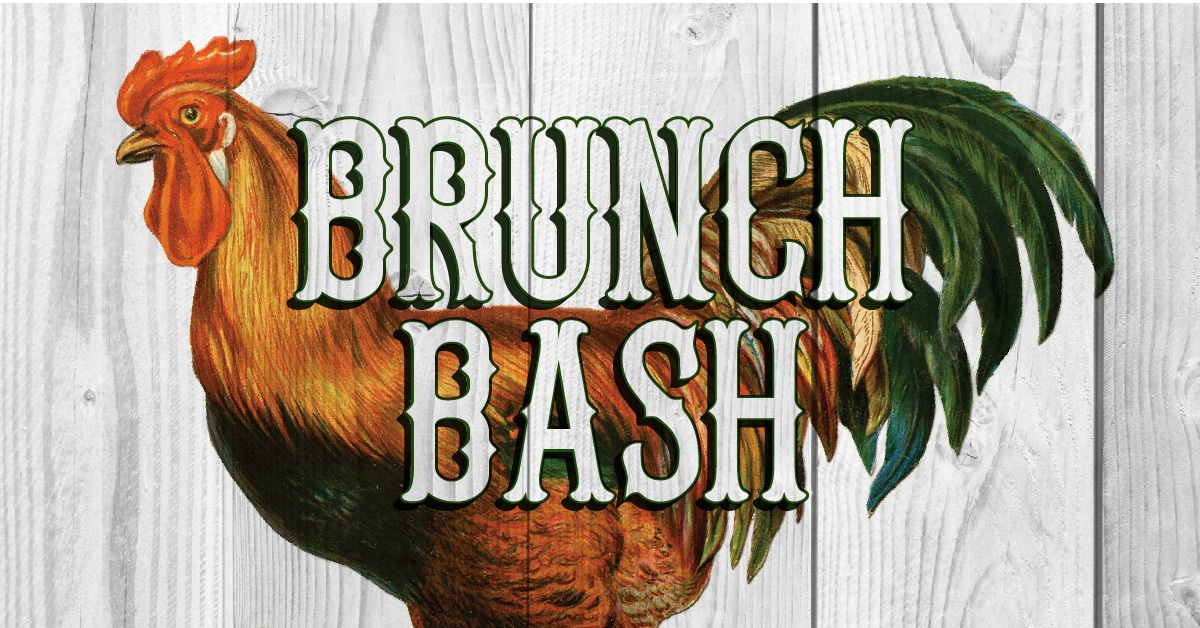 Date: Saturday, May 9th, 2015

Event: LocalBozo.com's #BrunchBash II

Place: Studio Arte

Cost:Â  $45

The Scoop: Of course it's in May, but how are we not going to self-promote just a little bit?  LocalBozo.com returns with our second #BrunchBash showcasing some of our favorite New York City Brunch Spots all in one place, paired with Brunch cocktails like Bloody Marys and Mimosas and delicious Colombian coffee.  Indulge in unlimited eats and drinks from participants like The Wren, Socarrat Paella Bar, Poco, Chapter One, Primo 135, The Runner, Big Daddy's, sWine, Devocion and more- with beers courtesy of Allagash Brewing and Alphabet City Brewing Company.  Plus, a live silent auction will be held on site over the two and a half hours with 100% of the proceeds going to our charity partners in KEEN New York.  Our October #BrunchBash was a complete sellout, don't miss your chance to revel in our festive daytime party this spring!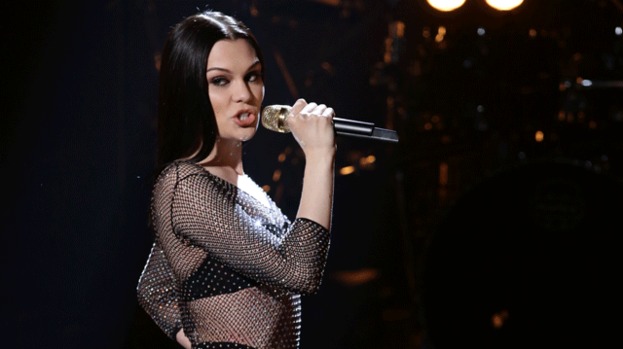 Date: Wednesday, April 1st – Thursday, April 30th, 2015

Event: Concerts Concerts Everywhere

Place: Varies

Cost: Varies
The Scoop: Check out our new and notable concert listings for the month and make sure to secure your tickets before it's too late.
Wednesday, April 1st
Bjork, New York City Center
Milky Chance, Webster Hall
Plain White T's, Gramercy Theatre
Friday, April 3rd
Billy Joel, Madison Square Garden
Saturday, April 4th
Diarrhea Planet, Bowery Ballroom
Chet Faker, Terminal 5
Tuesday, April 7th
The London Souls, Bowery Ballroom
Chet Faker, Terminal 5
Wednesday, April 8th
The Ting Tings, Webster Hall
Chet Faker, Terminal 5
Thursday, April 9th
The Devil Wears Prada, Irving Plaza
Bleachers, Terminal 5
Nightwish, Hammerstein Ballroom
Friday, April 10th
The Sick Bag Song by Nick Cave, Florence Gould Hall at FIAF
A Skylit Drive and The Red Jumpsuit Apparatus, Santos Party House
Cassandra Wilson, Apollo Theater
Saturday, April 11th
Sufjan Stevens, Beacon Theatre
OK Go, Terminal 5
Tuesday, April 14th
Delta Rae, Webster Hall
Walk The Moon, Terminal 5
Wednesday, April 15th
Walk The Moon, Terminal 5
Saturday, April 18th
Earl Sweatshirt, Best Buy Theater
The Golden Furs, Arlene's Grocery
Sunday, April 19th
Cavalera Conspiracy, Webster Hall
Monday, April 20th
Waka Flocka Flame, Webster Hall
Kid Ink, Irving Plaza
John Mellencamp, Carnegie Hall
Wednesday, April 22nd
George Ezra, Webster Hall
Thursday, April 23rd
Manic Street Preachers, Webster Hall
John Mellencamp, Apollo Theater
Friday, April 24th
The Chainsmokers, Terminal 5
John Mellencamp, Apollo Theater
Widespread Panic, Kings Theatre
Saturday, April 25th
The Used with Every Time I Die, Webster Hall
Widespread Panic, Kings Theatre
Monday, April 27th
Ben Folds, Bowery Ballroom
Sixx: A.M. with Apocalyptica, Best Buy Theater
Stone Temple Pilots, Irving Plaza
Tuesday, April 28th
Ben Folds, Music Hall of Williamsburg
Wednesday, April 29th
An Evening with Jessie J, Webster Hall
James Bay, Irving Plaza
Thursday, April 30th
Ben Folds, Town Hall
Lord Huron, Terminal 5
 - Jane Van Arsdale
Related Articles
Share
About Author
(0) Readers Comments