"As an actor, what you're looking for is the next great story and for me, it's like trying to predict love- when it's going to come into your life. You can't do that."
- Kevin Costner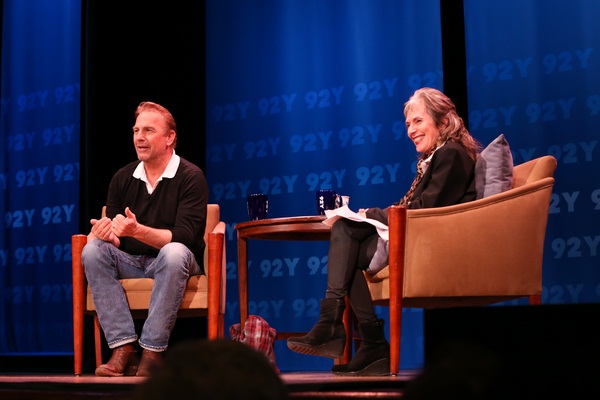 (Photo Credit: Michael Priest Photography)
In the midst of growing racial tensions in neighborhoods around the country, "Black or White" (PG-13) utilizes overtones as the back drop for a story that revolves around an interracial custody battle. Reuniting director Mike Binder with the film's star (and chief financier) Kevin Costner for the first time since 2005′s "The Upside of Anger," the two hour drama is both poignant and contemporary, funny yet touching. And though the film eventually boils down to a courtroom war between a well-to-do rich white lawyer and a hustling, hard working grandmother from Compton, the sides are inevitably more similar than they are different.
The story has many different facets underlying the obvious battle that shares the movie's moniker- from drug use and addiction to love and loss. But where the script takes a somewhat predictible turn, there are moments brought out by the movie's fantastic cast that allows an unusual premise to be more believable. Fellow Oscar winner Octavia Spencer absolutely shines as the overbearing Rowina, a desperate mother and grandmother that supports an oversized Compton family with a slew of side jobs. In her efforts to keep her deadbeat son in line to retain rightful custody of his daughter, Rowena enlists the help of her brother (played brilliantly by Anthony Mackie), a cut throat attorney with a win-at-all-costs mindset. Once a heart throb, now portraying a grandfather, Costner (Elliott Anderson) is especially phenomenal here as a mourning, deeply distressed caretaker- just trying to do his best to raise his young granddaughter. And Bill Burr more than holds his own as Elliott's representation both in and out of the courtroom.
In anticipation of the film's release, Columbia University Film Professor Annette Insdorf welcomed Kevin Costner to the Upper East Side's 92Y on Thursday evening as part of the "Reel Pieces" series. Celebrating Costner's incredible career, the jam packed auditorium was regaled with clips from some of the actor's most lauded films before settling in for an advance screening of "Black or White." Following the film, Costner himself would join Insdorf on stage for a candid conversation about the struggles in having the movie made, his ardent belief in the viability of the screenplay and the necessity to sometimes exceed any blurred racial lines to create a film that came off as real.
Often we deify the celebrities that appear before us on the big screen as larger than life personalities- perhaps more often, when doing so, they tend to disappoint in real life. Costner's electric persona on the stage in front of us was captivating from the start as he passionately detailed his determination to create this specific film for the viewing public, financing much of the movie himself in order to do so- with the hopes that 'we' would see it. Charismatic, funny and down to earth, the nearly hour long conversation breezed by as Costner touched on his slate of films from "Water World" and "Field of Dreams" to "Dances With Wolves" and "The Bodyguard." But what's most striking about Costner's appearance is his ability to be almost poetic- even without a script in hand. His love for the history of cinema oozes with each passing word, humbled by his own fame and success- an unlikely ending given his troubled beginnings. Inspired and spirited- the full video can be accessed here.
"Black or White" starring Kevin Costner and Octavia Spencer is rated R, has a runtime of 121 minutes, and is in theaters everywhere now.
- Dave Gendelson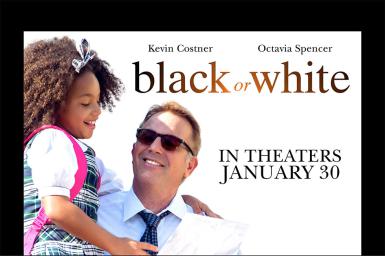 Related Articles
Share
About Author
(0) Readers Comments