Blizzard Shmizzard. Nothing stops the New York City transit system! Well, except for seven inches of flurries that put Manhattan on lockdown and built up a slew of lines at grocery stores and bodegas all across town. Don't put those snow boots away just yet though- we've got a list of events below worth braving any conditions for. From great concerts to fun food festivities, throw on that parka and get out of your studio apartment. After all, you don't want to catch cabin fever- not with so much going on all month long.

February 2015 Events in New York City: Where You Need to Be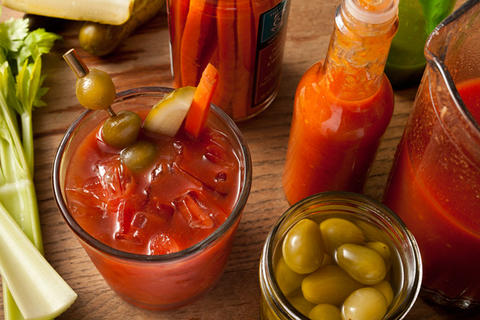 Date: Saturday, February 7th 2015

Event: Eat, Drink & Bloody Mary 2015

Place: L'Apicio

Cost: $50

The Scoop: Nothing screams New York City like a perfectly prepared Bloody Mary. And for the 4th year in a row, famed East Village Italian haunt L'Apicio plays host to 'Eat, Drink & Bloody Mary,' a fun competitive contest to crown the City's finest. The three hour affair will bring in the likes of Booker & Dax, Back Forty, DBGB, Osteria Morini, The Smith, The Gander, Bowery Meat Company and others to vie for the King of the Bloody. Plus you'll also get some brunch related fare for you to wash it all down smoothly.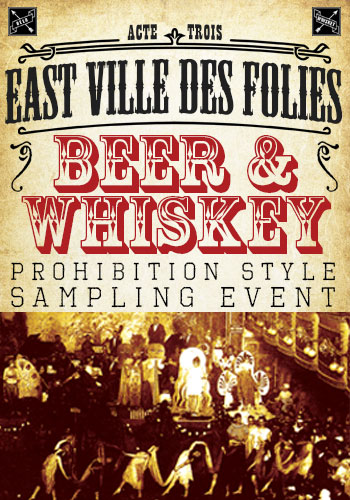 Date: Saturday, February 7th 2015

Event: East Ville des Folies: Acte Trois

Place: Webster Hall

Cost: VIP – $60; General Admission – $50

The Scoop: The many rooms of Webster Hall will be transformed from concert hall to speakeasy as dozens upon dozens of beers and whiskeys will take over the space for four hours. With live entertainment ranging from trapeze artists and jazz bands, the Third Annual 'East Ville des Folies' will be a sight for all senses. Your commemorative tasting glass gets you limitless beer pours from Singha, Kona, Ithaca, Harpoon, ACE, Peak, Two Roads and far too many others to map out here. Like whiskey? How about High West, Tullamore Dew, Old Scout, Four Roses, Glenfiddich and Templeton Rye to wet that whistle? Grab your tickets now and join the hundreds upon hundreds of others heading out for a fun filled, booze soaked Saturday.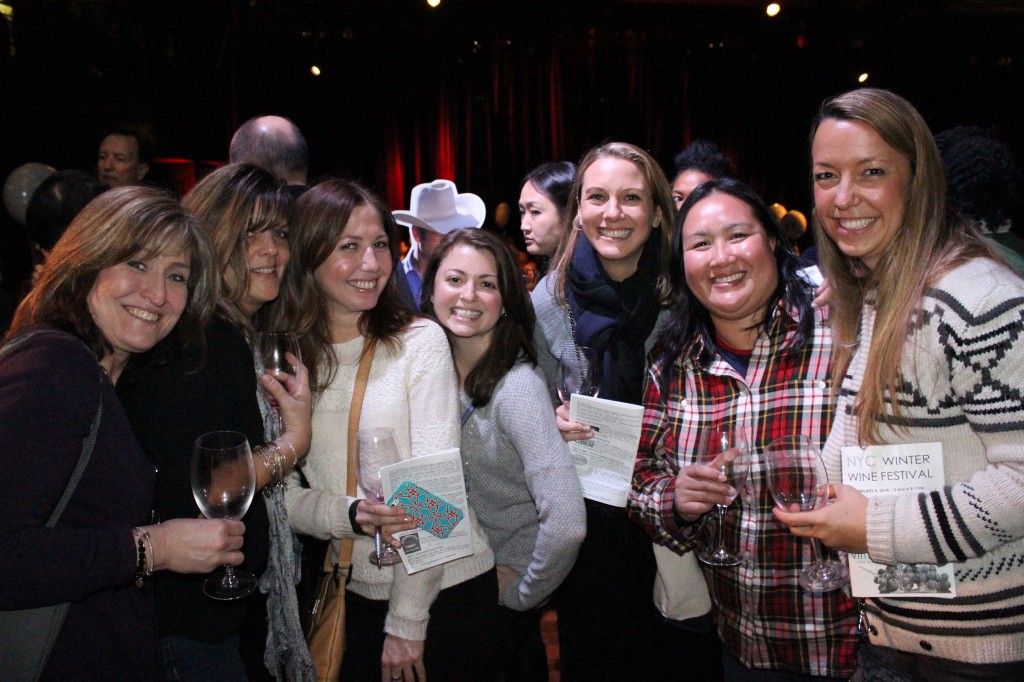 Date: Saturday, February 7th 2015

Event: NYC Winter Wine Festival VI

Place: Best Buy Theater

Cost: VIP Suite – $199; General Admission – $89

The Scoop: You've got your choice of three hour sessions- afternoon or evening to sip more than 250 different wines right in Times Square. It's the 6th Annual Winter Wine Festival and in 2015, it returns to the Best Buy Theater with live jazz music, pastas, breads, cheeses and antipasto to be washed down with wines from around the globe. The selection has been meticulously curated by Vintry Fine Wines and tasked with an empty wine glass and a booklet, you'll most definitely taste an array of wines that you've never before tasted. And better yet, you'll be able to take notes on your favorites which makes ordering them when you get home much much easier- and take the glass home with you!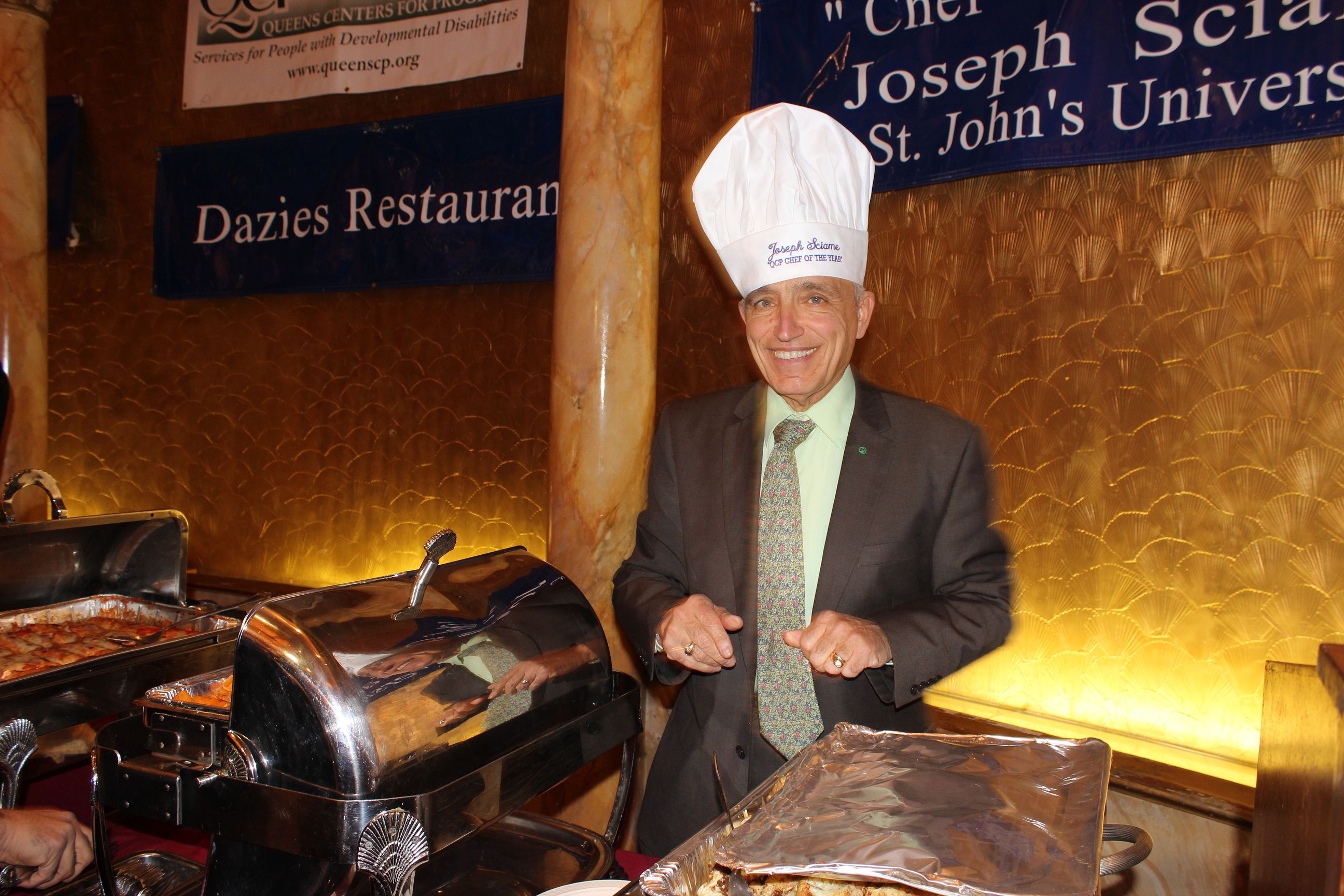 Date: Tuesday, February 10th 2015

Event: Queens Centers for Progress: An Evening of Fine Food

Place: Terrace on the Park

Cost: General Admission – $135

The Scoop: Recently, the borough of Queens has undergone a culinary renaissance, lauded by just about every notable publication with a following. The annual 'Evening of Fine Food' both serves to highlight the many incredible restaurants in Queens but also raises funds for Queens Centers for Progress, an organization that promotes the independence of borough residents with developmental disabilities. The donation toward your ticket gets you three hours of feasting from dozens of bakeries, wineries and restaurants including Tavern 18, Vivaldi Restaurant, Brooklyn Brewery, Bourbon Street, Anthony's Restaurant, Acme Smoked Fish Co., London Lennie's and a multitude of others. The servings are limitless and the donations are a huge help- peruse the organization's ticketing page now.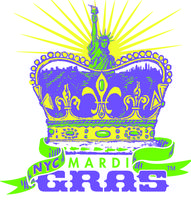 Date: Tuesday, February 17th 2015

Event: NYC Mardi Gras

Place: Irondale Center

Cost: VIP – $100; General Admission – $45

The Scoop: You don't have to go down to Nawleans for an authentic taste of Mardi Gras. The team at Food Karma Projects returns in February with the first ever 'NYC Mardi Gras' event emanating from the Irondale Center in nearby Brooklyn. Enjoy unlimited craft beer pours from the likes of Sixpoint, Lagunitas and Smuttynose along with nearly a dozen different craft distillers pouring spirits on site. And best yet- maestro of The Takedowns Matt Timms hosts a 'Gumbo Takedown' allowing everyone in attendance to have tastes of the many offered varieties of the southern staple. There'll be live music, a burlesque and much more. Grab your beads and head out to Fort Greene for a wild evening of fun.
Date: Friday, February 20th – Sunday, March 1st 2015

Event: NYC Beer Week 2015

Place: Varies

Cost: Varies

The Scoop: Well it's back. Following the success of the 2014 run, NYC Beer Week is back with a string of events all over New York. Starting on February 21st, the week kicks off in style with the 'Opening Bash' at the Altman Building. $65 gets you access to more than forty New York state brewers over a five hour frenzy of tasty brew sipping. On February 24th, the fun shifts to Brooklyn for 'Brewer's Choice' an outstanding weeknight affair that pairs local restaurant fare with more than two dozen different breweries. And finally, the festivities all conclude at Brooklyn Bowl with the 'Closing Beer & Brass Brunch.' Four hours of live music, great local beer and food from Blue Ribbon like eggs, pancakes, fried chicken and much more. Peep the entire schedule for a glimpse of what you can expect- and then, make sure to secure your tickets to it all.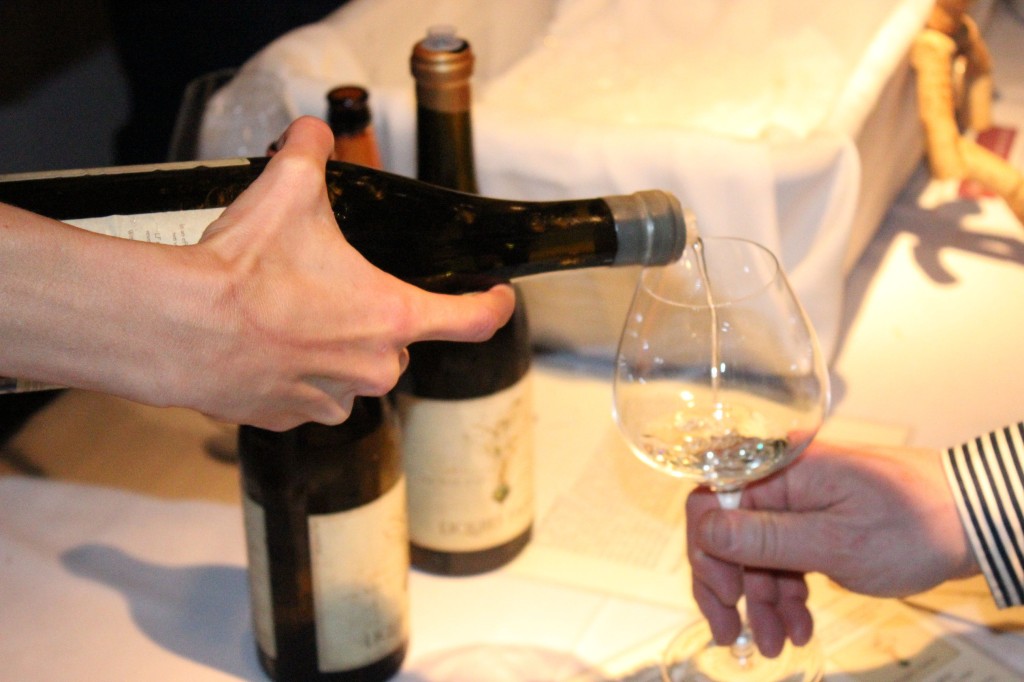 Date: Monday, February 23rd 2015

Event: In Pursuit of Balance

Place: Tribeca Three-Sixty

Cost: $125

The Scoop: 2015 marks the second year that 'In Pursuit of Balance' graces New York City with an unparalleled selection of fantastic wines. Seeking to create a dialogue around the balance in creating excellent Pinot Noirs and Chardonnays, the non-profit organization brings together dozens of California's finest under one New York City roof for one special evening. The three hour walk around tasting hosts highly regarded producers like Au Bon Climat, Mathiasson, Cobb, Chanin, Kutch and Hirsch giving you more than enough incentive to plan a trip out west for yourself.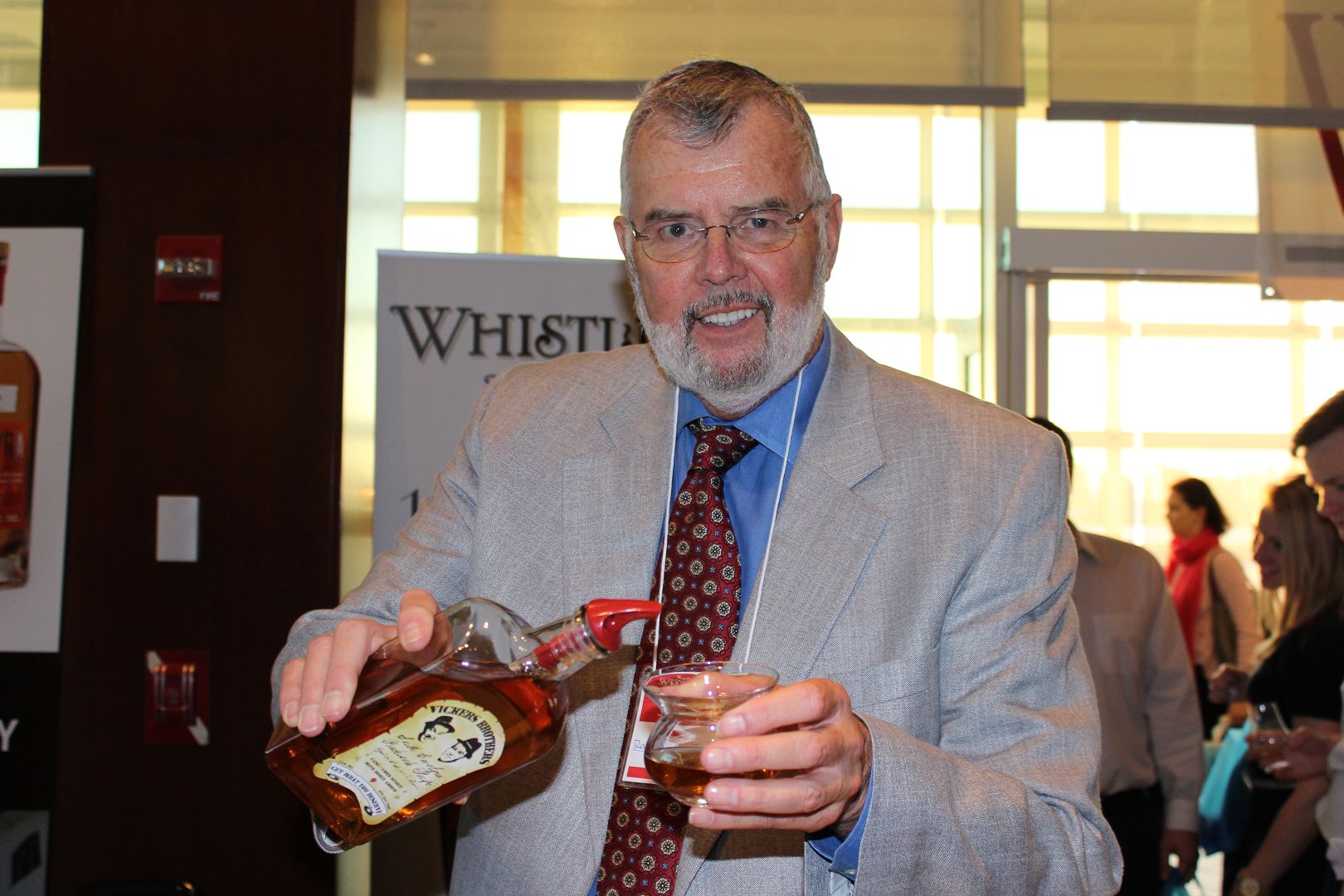 Date: Wednesday, February 25th 2015

Event: Whisky Live New York 2015

Place: Pier Sixty – Chelsea Piers

Cost: VIP – $149; General Admission – $119

The Scoop: And the run of awesome boozy events rolls on in February- albeit a bit more refined than you're used to. Sample from more than 300 scotches, bourbons and whiskeys from around the planet during the one night only walk around tasting called "Whisky Live." The New York edition lands once again with picturesque views across the Hudson inside of Pier Sixty at Chelsea Piers along with a tasting glass for you to keep, a full dinner buffet, a program and live entertainment. Not to mention on site whiskey-based classes that are sure to reinforce your love for brown spirits- and teach you a few things at the same time.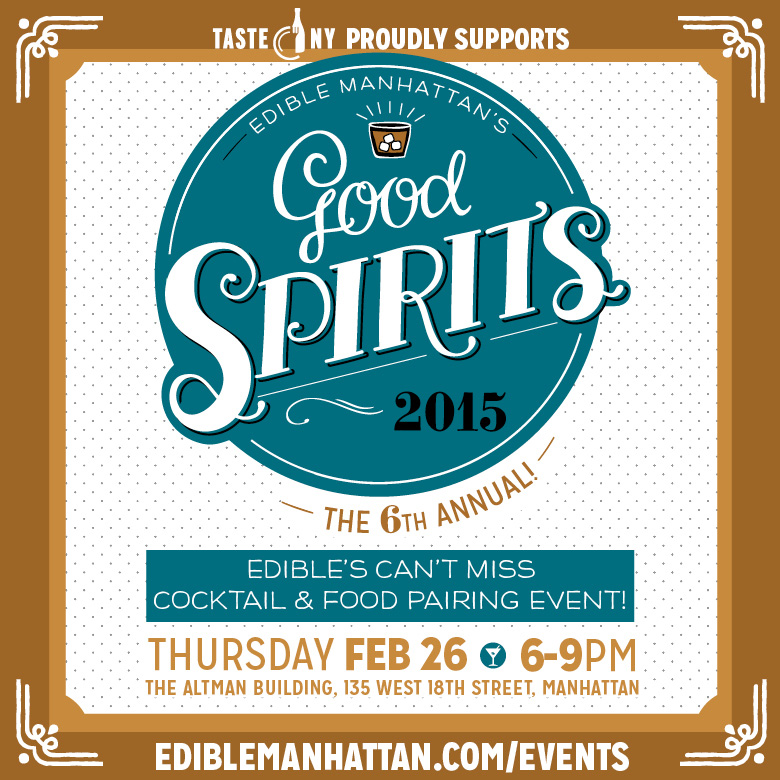 Date: Thursday, February 26th 2015

Event: Edible Manhattan's 'Good Spirits' 2015: The Manhattan Edition

Place: The Altman Building

Cost: $60
The Scoop: Following an incredible first edition of the event in Brooklyn in January, the Edible Manhattan team returns with the 6th Annual 'Good Spirits: Manhattan Edition.' Beer and spirits paired brilliantly with a ton of local restaurants awaits inside the Altman Building for three unlimited hours of savory sampling. Enjoy dishes from great spots like The Black Ant, Socarrat Paella Bar, Anfora, Louie & Chan, Monument Lane, The Penrose, L&W Oyster Co. and many more. These tickets will not last- evidenced by successful event after successful event. Don't wait- grab your tickets today.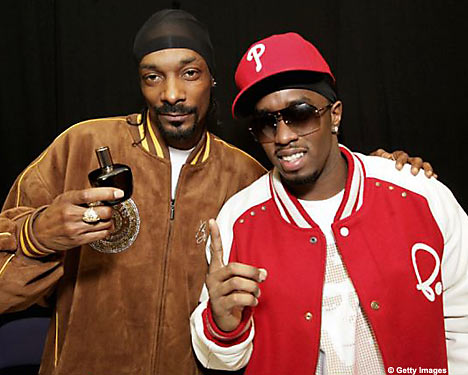 Date: Sunday, February 1st – Saturday, February 28th, 2015

Event: Concerts Concerts Everywhere

Place: Varies

Cost: Varies
The Scoop: Check out our new and notable concert listings for the month of January and make sure to secure your tickets before it's too late.
Tuesday, February 3rd
Diana Ross, Kings Theatre
Thursday, February 5th
Scars On 45, Rockwood Music Hall
Talib Kweli (DJ Set), Brooklyn Bowl
Anti-Flag, Gramercy Theatre
Friday, February 6th
Best Latin Urbano, Madison Square Garden
Animal Collective (DJ Set), Brooklyn Bowl
Saturday, February 7th
D'Angelo, Apollo Theater
Sunday, February 8th
Fleetwood Mac, Prudential Center
Billy Joel, Madison Square Garden
Tuesday, February 10th
David Cook, Gramercy Theatre
Thursday, February 12th
Hot 97 Presents Puff Daddy & Snoop Dogg, Theater at Madison Square Garden
Meek Mill, Best Buy Theater
Ed Kowalczyk Performs Throwing Copper, City Winery
Friday, February 13th
Ed Kowalczyk Performs Throwing Copper, City Winery
Shaggy with Maxi Priest, New Jersey Perfoming Arts Center
Rock On Foundation Presents: Alt Star 2015 featuring The Hold Steady, Bowery Ballroom
Saturday, February 14th
Living Colour, Brooklyn Bowl
Sunday, February 15th
Kongos, Irving Plaza
Monday, February 16th
Theophilus London, Bowery Ballroom
Tuesday, February 17th
Governors Ball Presents Gorgon City, Irving Plaza
Wednesday, February 18th
Don McLean, BB King's
Helmet, Bowery Ballroom
Billy Joel, Madison Square Garden
Friday, February 20th
Q-Tip (DJ Set), Brooklyn Bowl
Chris Robinson Brotherhood, Gramercy Theatre
Mr. Big, BB King's
Ms. Lauryn Hill, Highline Ballroom
Saturday, February 21st
Chris Robinson Brotherhood, Gramercy Theatre
Leighton Meester, Irving Plaza
Helmet, Bowery Ballroom
Sunday, February 22nd
Stick To Your Guns, The Amity Affliction, Gramercy Theatre
Fleetwood Mac, Madison Square Garden
Four Year Strong, Irving Plaza
Brett Scallions, The Studio at Webster Hall
They Might Be Giants, Music Hall of Williamsburg
Jason Mraz, New Jersey Perfoming Arts Center
Helmet, Saint Vitus
Monday, February 23rd
Ms. Lauryn Hill, Highline Ballroom
Tuesday, February 24th
Bush with Theory of a Deadman, Best Buy Theater
Wednesday, February 25th
Red, Gramercy Theatre
Ariel Pink, Terminal 5
Florida Georgia Line, Madison Square Garden
Thursday, February 26th
Swans, Bowery Ballroom
Sleater-Kinney, Terminal 5
The Gaslight Anthem, Webster Hall
Friday, February 27th
Sleater-Kinney, Terminal 5
Saturday, Feburary 28th
The Gaslight Anthem, Terminal 5
Behemoth and Cannibal Corpse, Webster Hall
 - Jane Van Arsdale
Related Articles
Share
About Author
(0) Readers Comments