From freshly caught seafood to perfectly prepared pork, nearly twenty notable New York restaurants collaborated inside Chelsea's Altman Building Thursday night for the latest food and drink event to take place under the Edible Manhattan banner. Earlier this year, Edible's first ever Brooklyn Edition of "Good Spirits" was certainly a smashing success- but for the sixth time, the Manhattan based version  paired delicious cocktails with delectable fare in an evening that managed to surpass each of its predecessors. The two floor venue played as a perfect host setting to house the swarm of eaters that continually poured in as the three hour affair wore on to taste dishes from an unparalleled array of participating restaurants that had signed on for 2015.
Because many similar food tasting events can tend to get crowded, it's fairly important to take a methodical approach to tackling many of the can't miss spots. With that in mind, we quickly scoped out some of the more popular restaurant offerings early on which allowed us easy access to the likes of Socarrat Paella Bar's inventive "Big Apple Paella" before many other like-minded eaters. The dish quickly became a hot item evidenced by the multiple empty paella pans which formerly housed a mix of seasoned rice, pulled pork, salami from Katz's Deli, red cabbage and a smattering of sliced Nathan's Original beef franks. Little did we know though that the "Pan-Seared Maine Dayboat Scallops," courtesy of Maine Dayboat Scallops, would be the most sought after sample of the entire evening, deliciously garnishing crunchy french onion straws and a creamy Asian drizzle atop the piping hot mollusk.
Unsurprisingly, some of the evening's most flavorful offerings came from restaurants that utilized different cuts of pork. Almond Restaurant's "House Cured Bacon" topped with avocado and pickled onion, Anfora's mouthwatering "Pancetta with Pickled Slaw," The Penrose's "Bacon Jam with Whipped Ricotta" and Neuman's Kitchen's "Ginger-glazed Pork Belly" complemented each small fatty pig hunk with savory seasonal ingredients that nicely highlighted their protein. For inventiveness though, it was hard to surpass Upper West Side Australian restaurant Burke & Wills who served a "Roasted Kangaroo Loin" atop a bed of sesame slaw and freshly sliced beets. The surprising lack of red meat around the room really allowed each tender bite of kangaroo to shine- and fortunately, there was no shortage of refreshing Modelo and Negra Modelo beers to wash down each hearty bite.
Though "Good Spirits" is purposefully designed to pair each dish with a new drink, we preferred picking and choosing our way around the room. Among the many cocktail highlights for us were Tuthilltown Spirits' outstanding "French 75″ served with their 'Half Moon Gin,' simple syrup and Brut Champagne, Catoctin Creek Distilling's "Langer Dan" made with Jamaican Rum, the distillery's own 'Roundstone Rye' and Branca Menta for a minty finish, and of course Tito's Handmade Vodka who never ceases to satisfy us with their offerings.  "The Big Delicious" was no different as we quickly downed their apple cinnamon cocktail with vodka, seltzer and an apple chip garnish. Full bottles of Samuel Adams beer and Coney Island Brewing Company became welcome respites from the run of spirits around the otherwise jam packed space and washed down the likes of Chapter One's "Apple Jack-Smoked Salmon" dish admirably.
Before indulging in some decadent desserts, we made a stop at The Black Ant where Chef Mario Hernandez's "Tuna Chicharron Tostada" quickly became our hands down favorite of the evening. Served atop a crunchy pork rind, the soft succulent tuna cubes and grilled linguica combined with a rich dollop of chile serrano sauce that was brilliantly flavorful and also provided a nice textural contrast between elements. After loading up on servings of "Elvis," a peanut butter and maple bacon topped cupcake from Prohibition Bakery and an unbelievable "Bananas Foster" from Whole Foods Market, it was time to wave the white flag. With the button on our pants about to burst, we managed to slug down a few sips of Bruce Cost Ginger Ale and downed a bite of Louro Chef David Santos' "Lettuce Wrap with Spiced Sweet Potato Salad" before calling it a night. As usual, the three hour smorgasbord seemed to whisk right on by and we were left once again standing at coat check, slightly buzzed, entirely filled up and dazzled by yet another expertly run food tasting event.
- Jane Van Arsdale
Photos from Edible 'Good Spirits' 2015

Almond Restaurant – "House Cured Bacon with Smoky Beans, Avocado & Pickled Onion"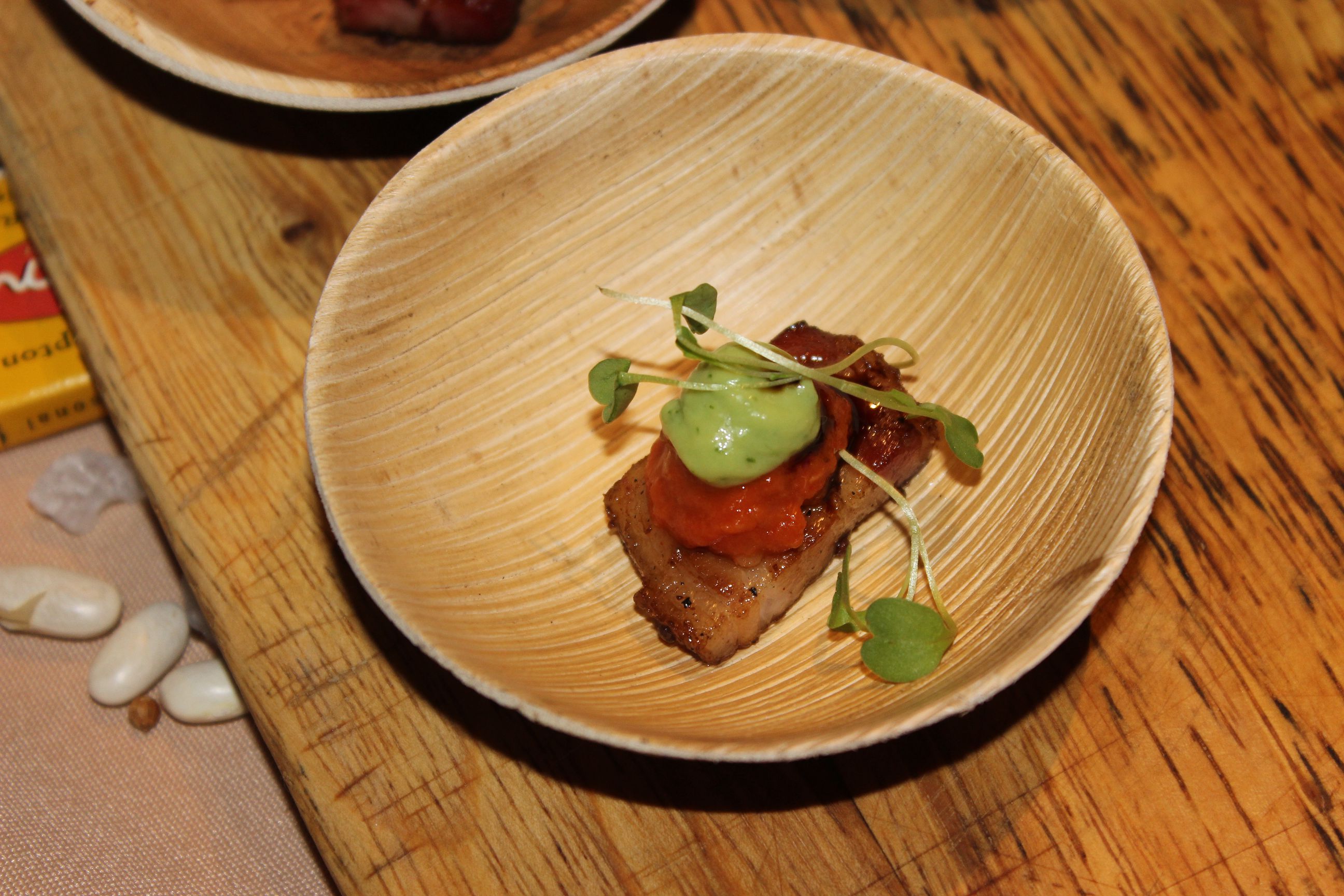 Socarrat Paella Bar: "Big Apple Paella with Pulled Pork, Beef Franks, Red Cabbage, Katz's Salami"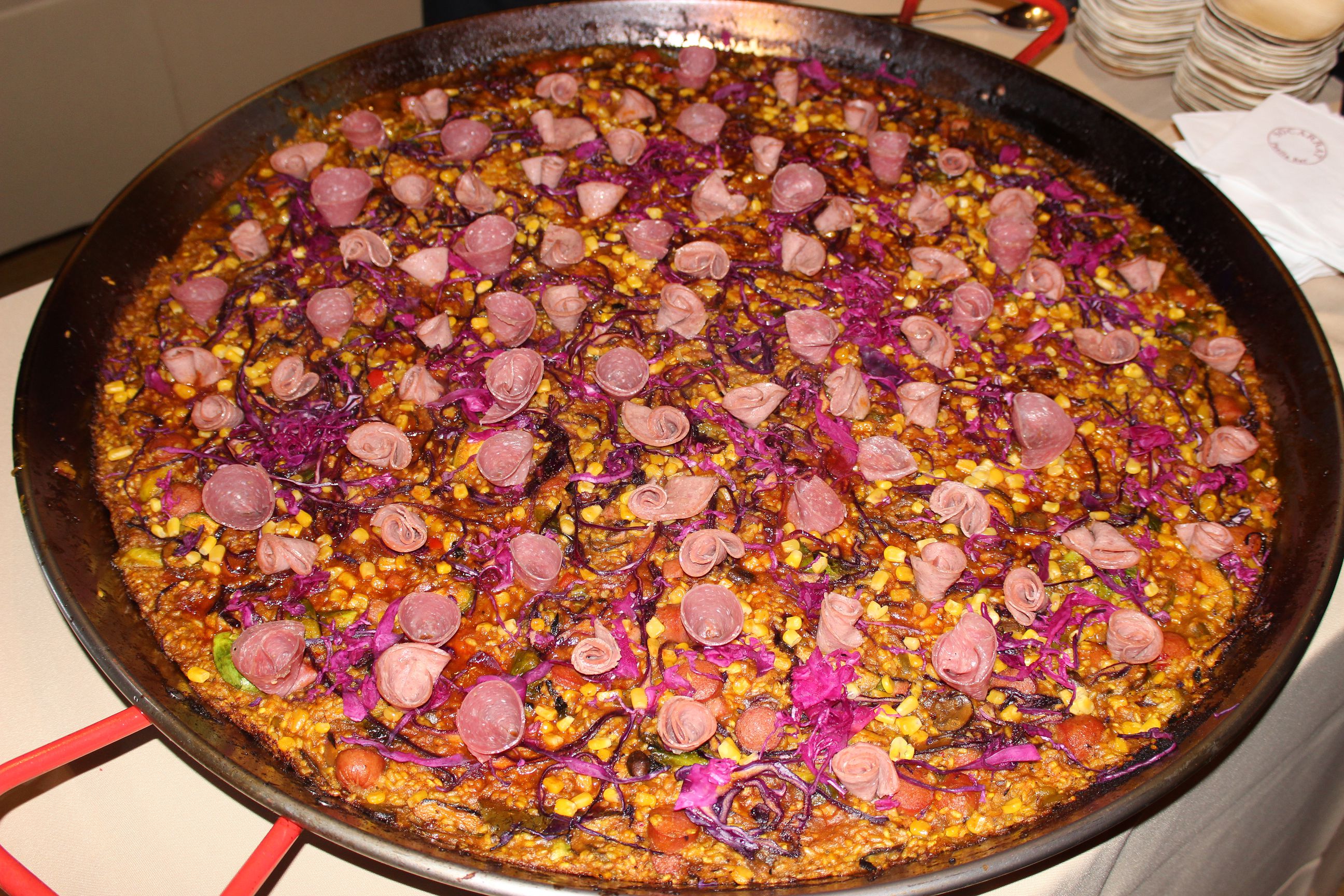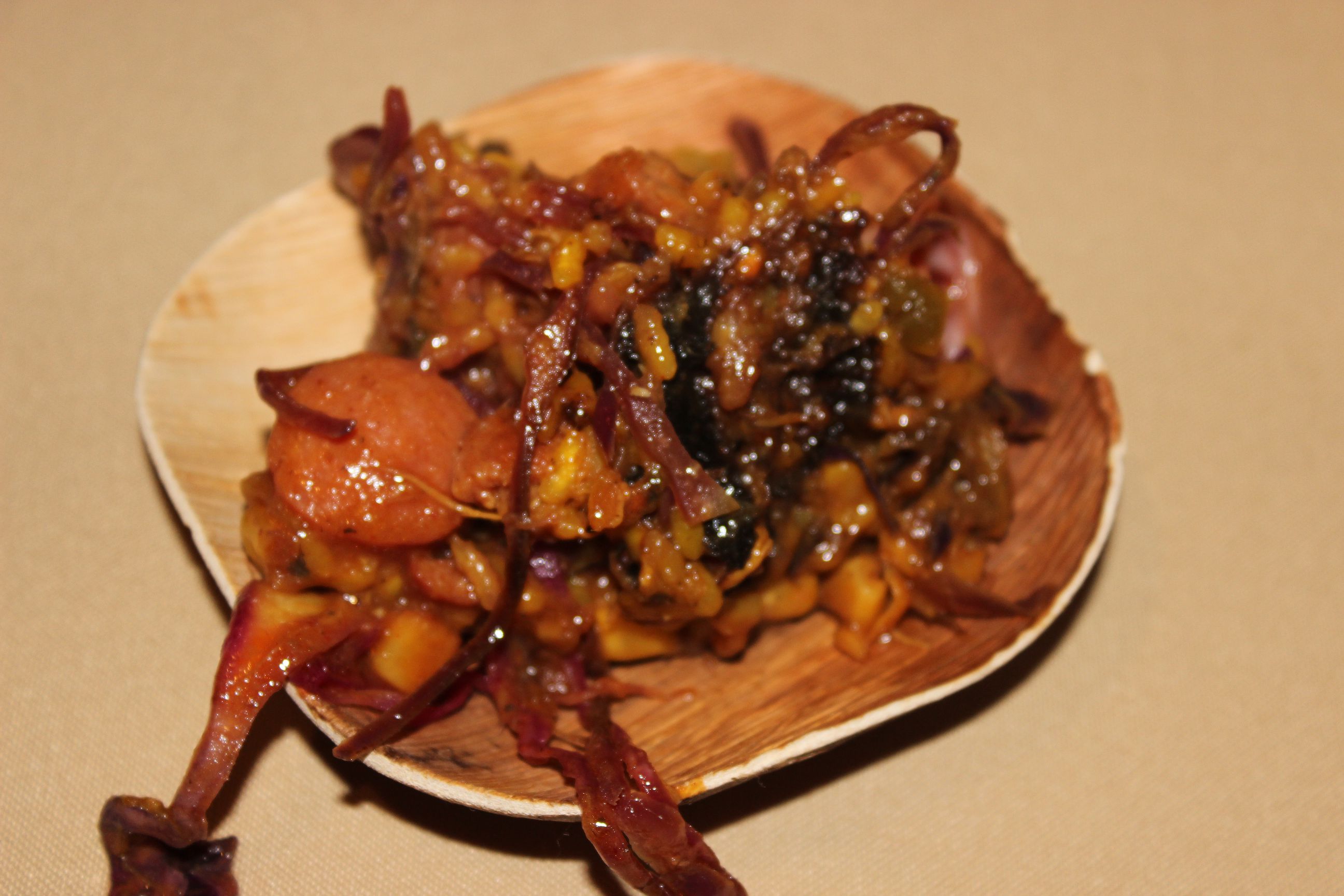 Maine Dayboat Scallops: "Pan-Seared Maine Dayboat Scallops"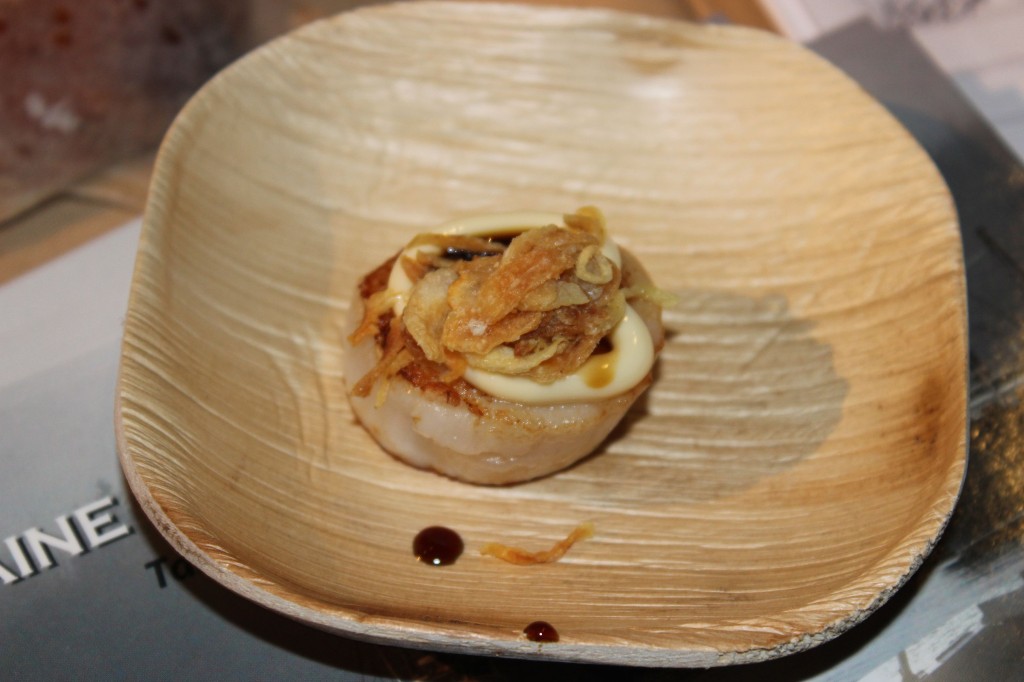 Hecho en Dumbo: "Tostada de Camaron"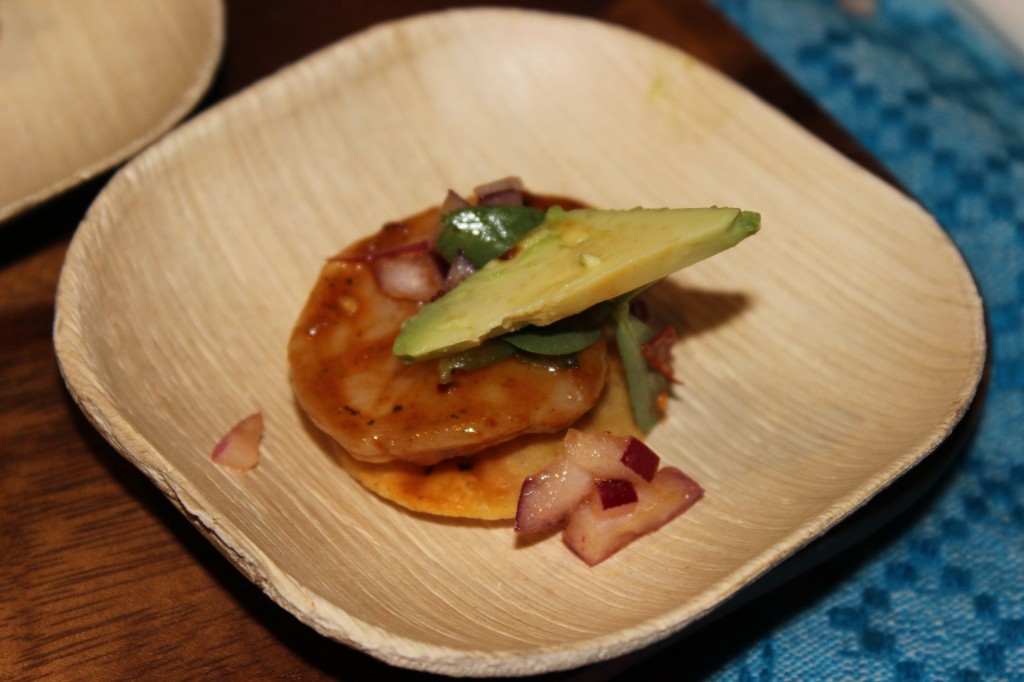 Orwasher's Bakery:  Assorted Rustic Breads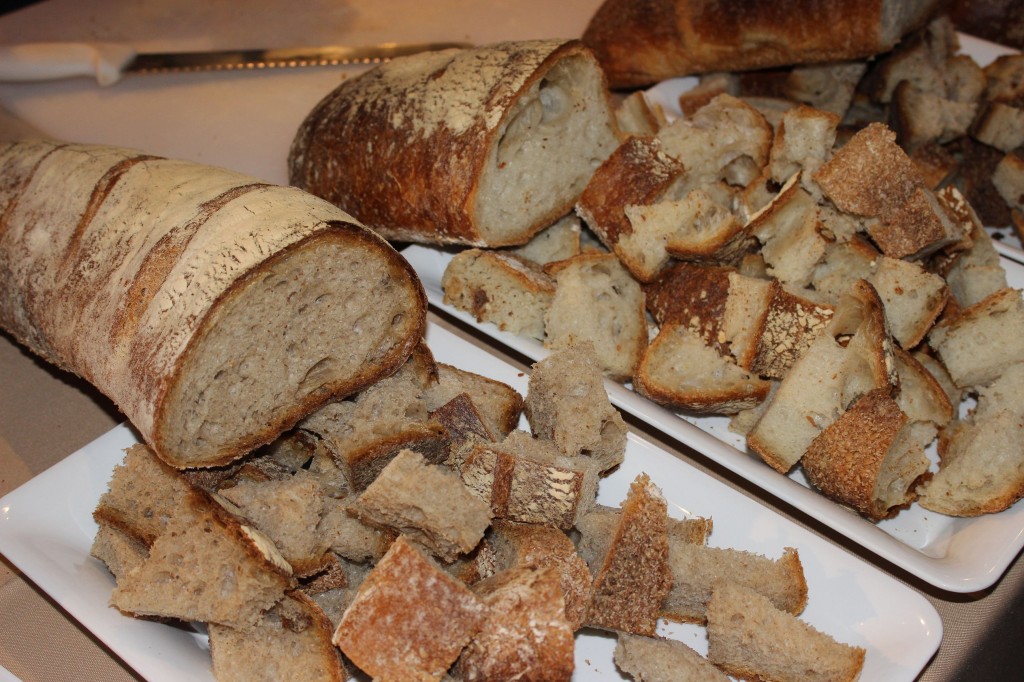 Burke & Wills: "Roasted Kangaroo Loin with Beet and Sesame Slaw"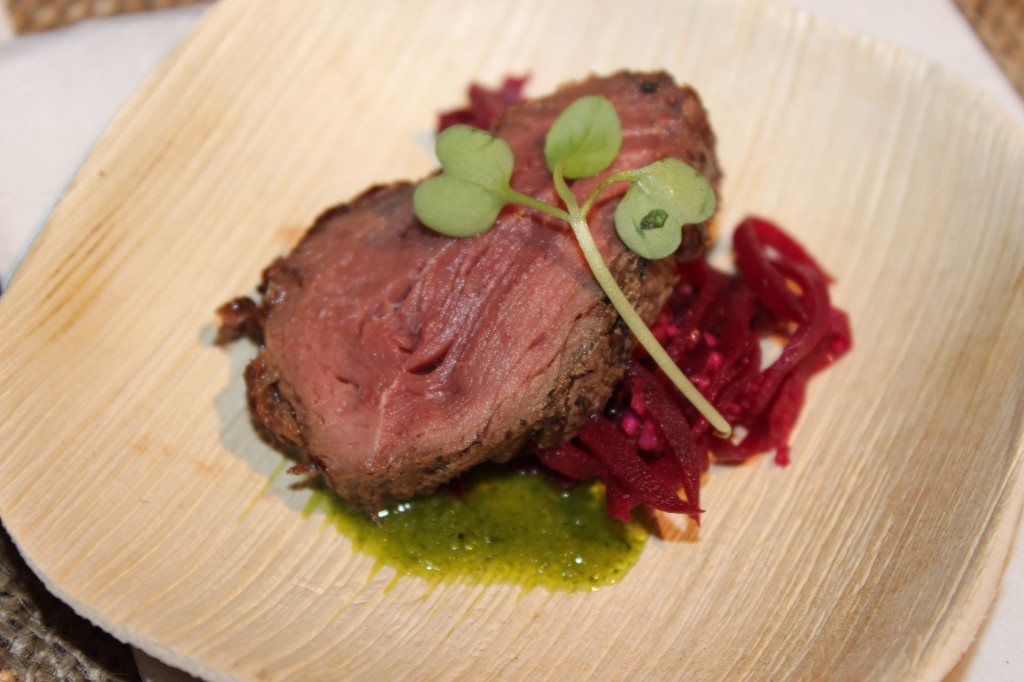 dell'anima: "Fluke Crudo"

Chapter One: "Apple Jack-Cured Cold-Smoked Salmon, Pickled Celery, Buttermilk, Rye Berries"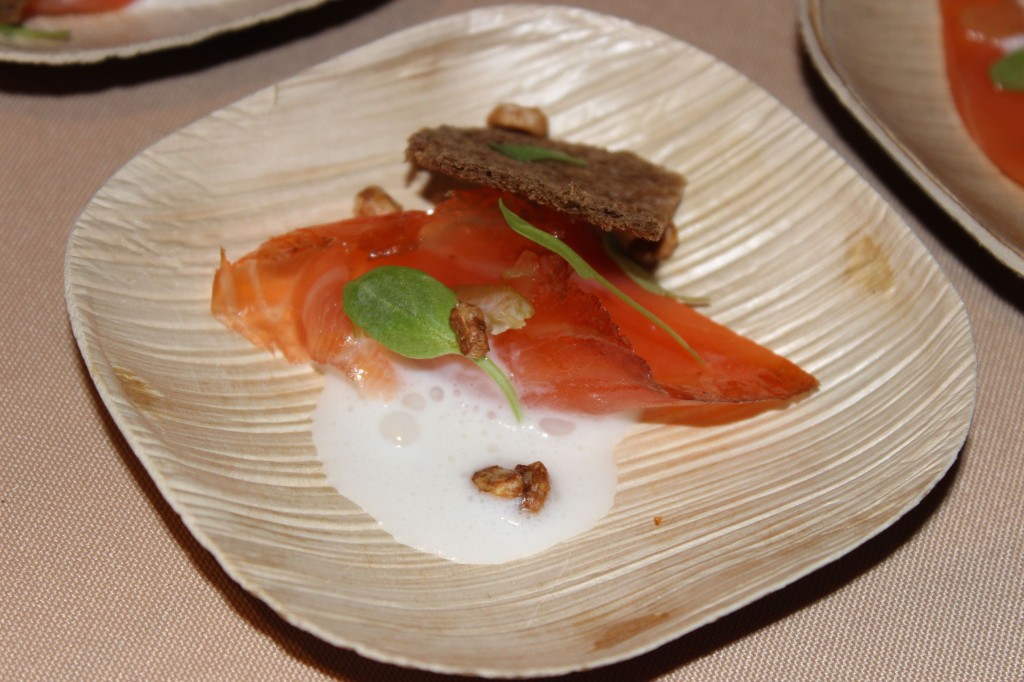 Anfora: "Pancetta with Pickled Slaw"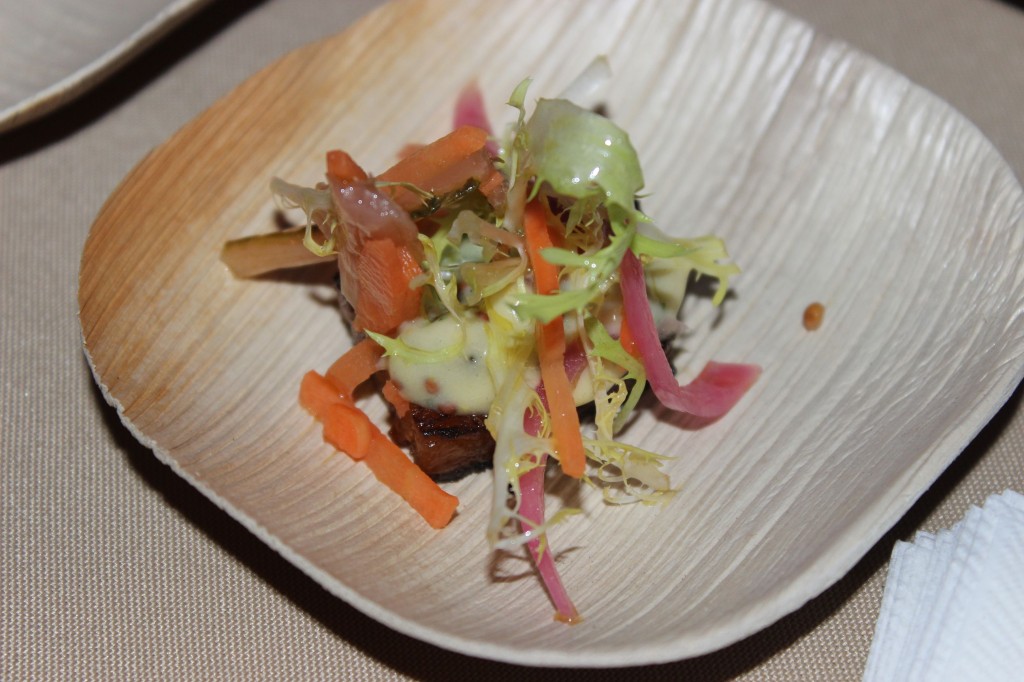 Louro: "Lettuce Wrap with Spiced Sweet Potato Salad, Crispy Onions & Sumac Yogurt"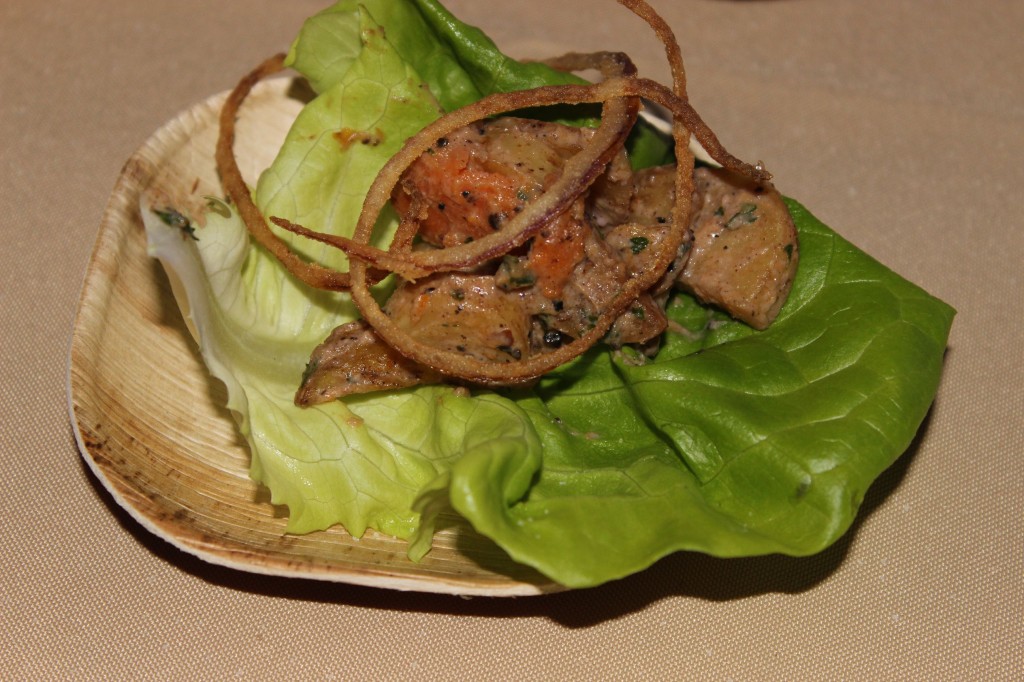 Monument Lane: "Roasted Beets, Pistachio, Pickled Red Onion, Water Buffalo Yogurt, Raw Honey"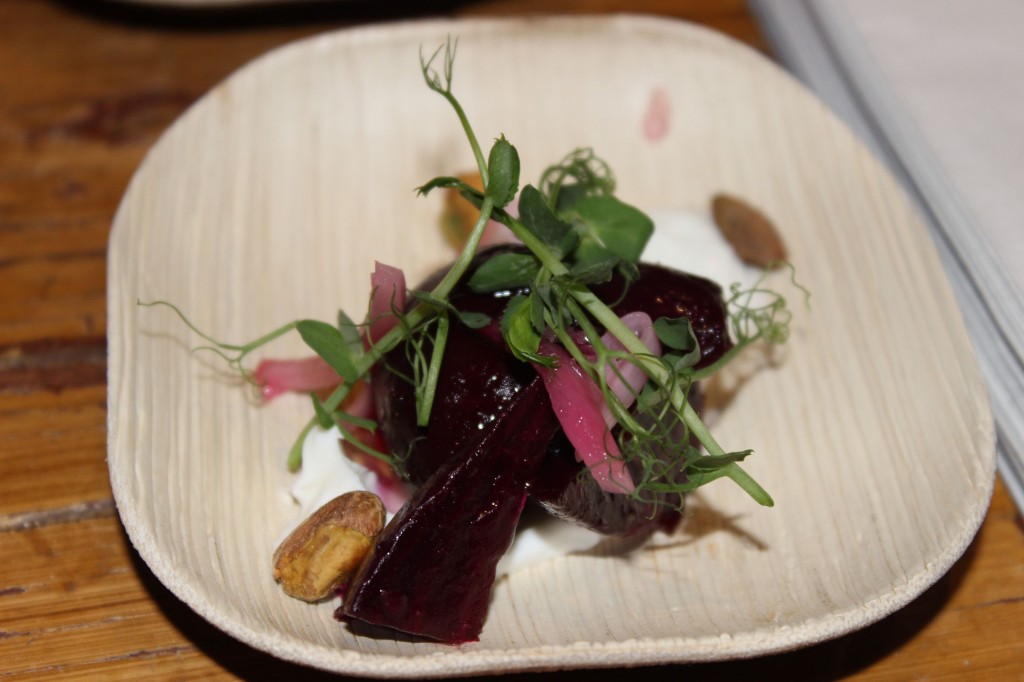 The Black Ant: "Tuna Chicharron Tostada"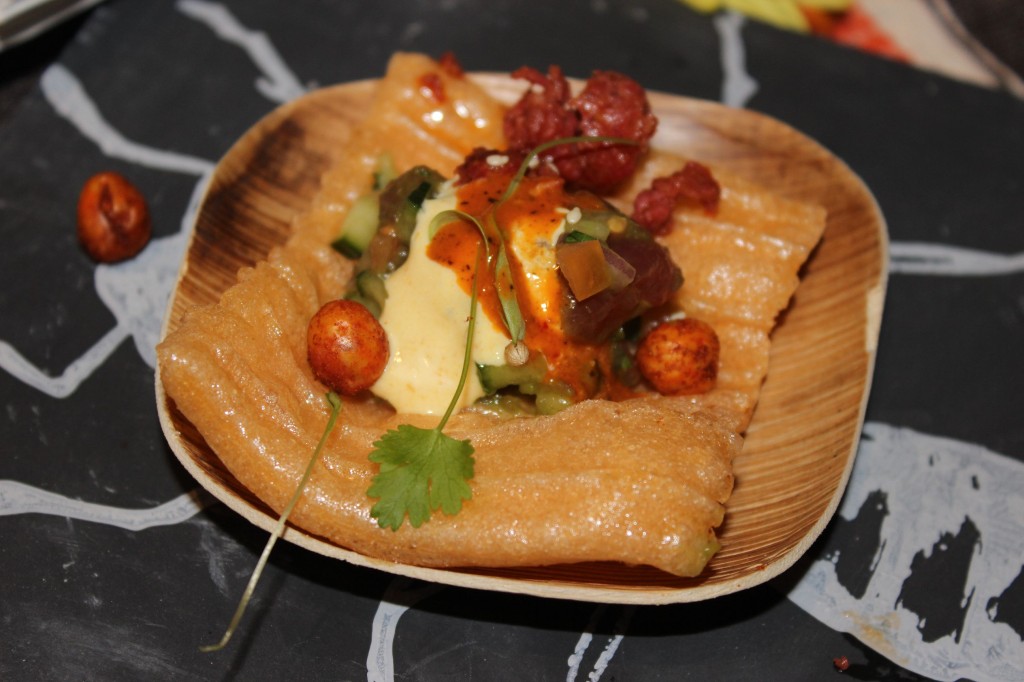 The Penrose: "Bacon Jam, Whipped Ricotta, Pickled Shallots, Rosemary, Potato Chips"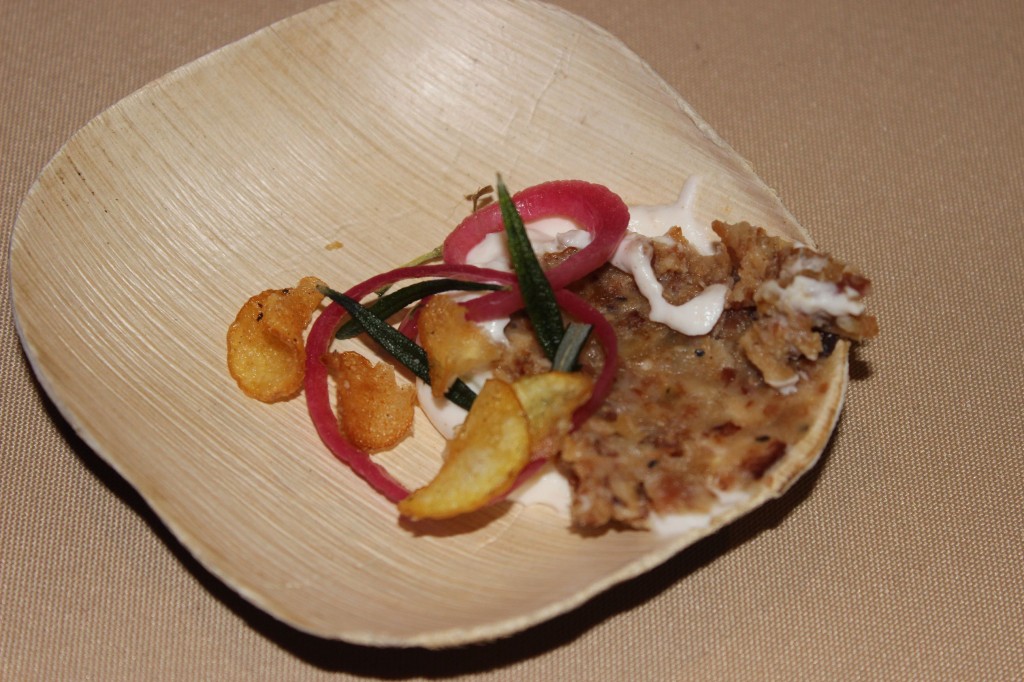 Catoctin Creek Distilling – "Langer Dan"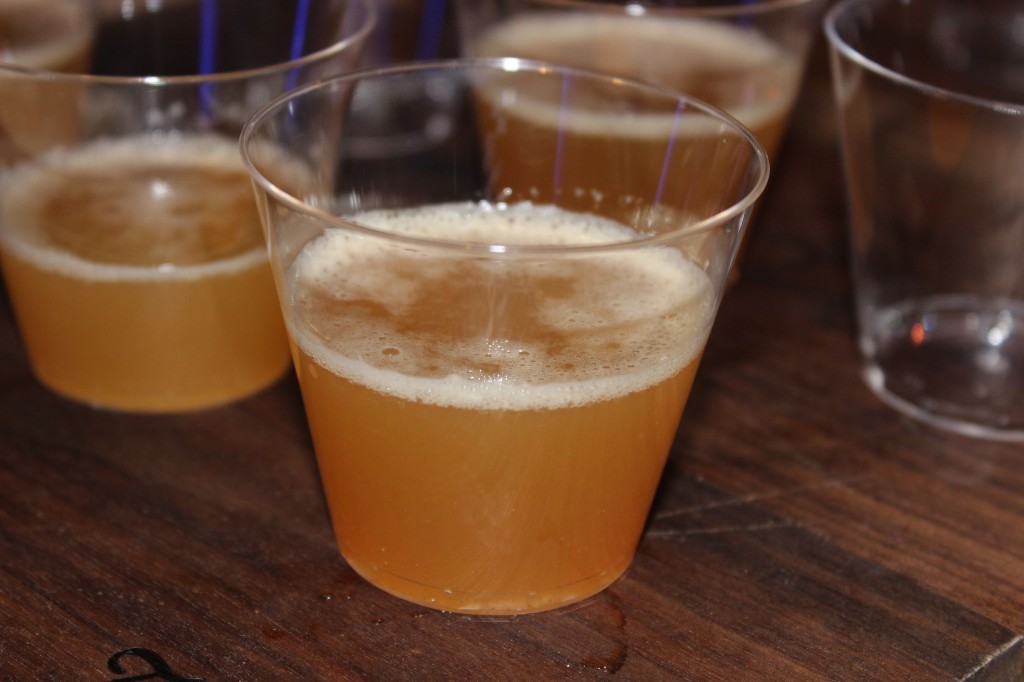 Tito's Handmade Vodka: "The Big Delicious"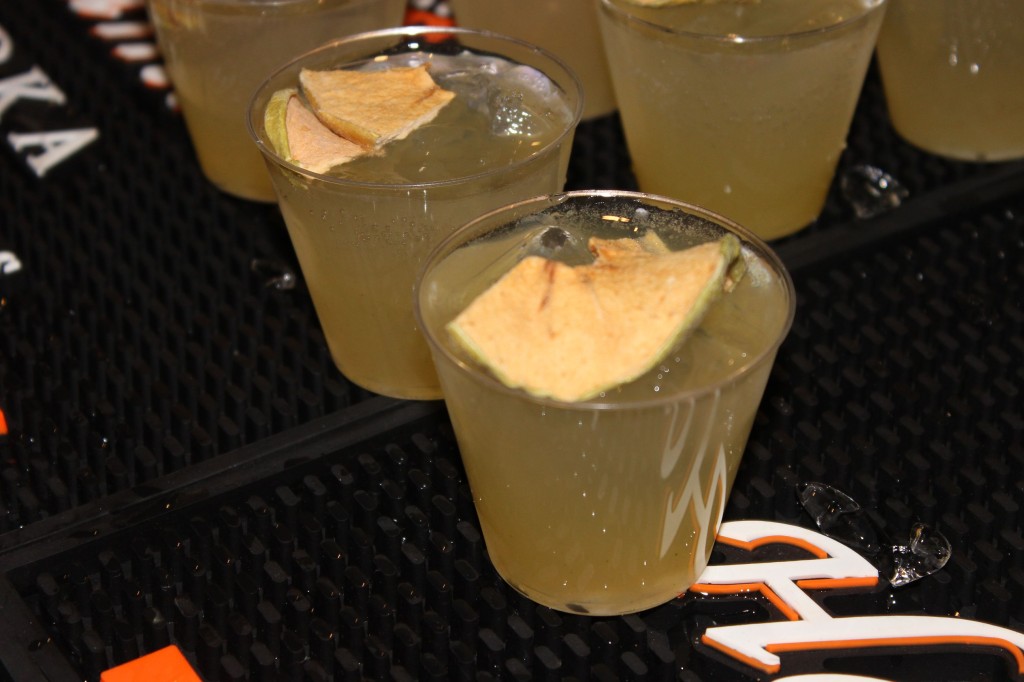 Neuman's Kitchen: "Ginger-glazed Pork Belly & Pear Fennel Slaw"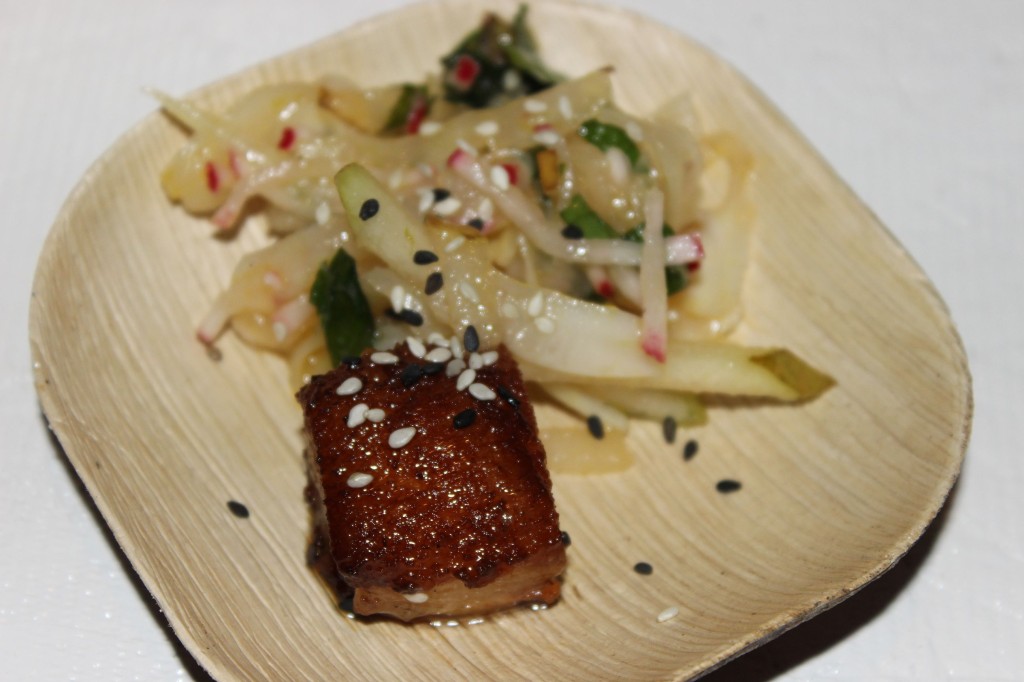 Bo's Kitchen and Bar Room: "Andouille Gumbo"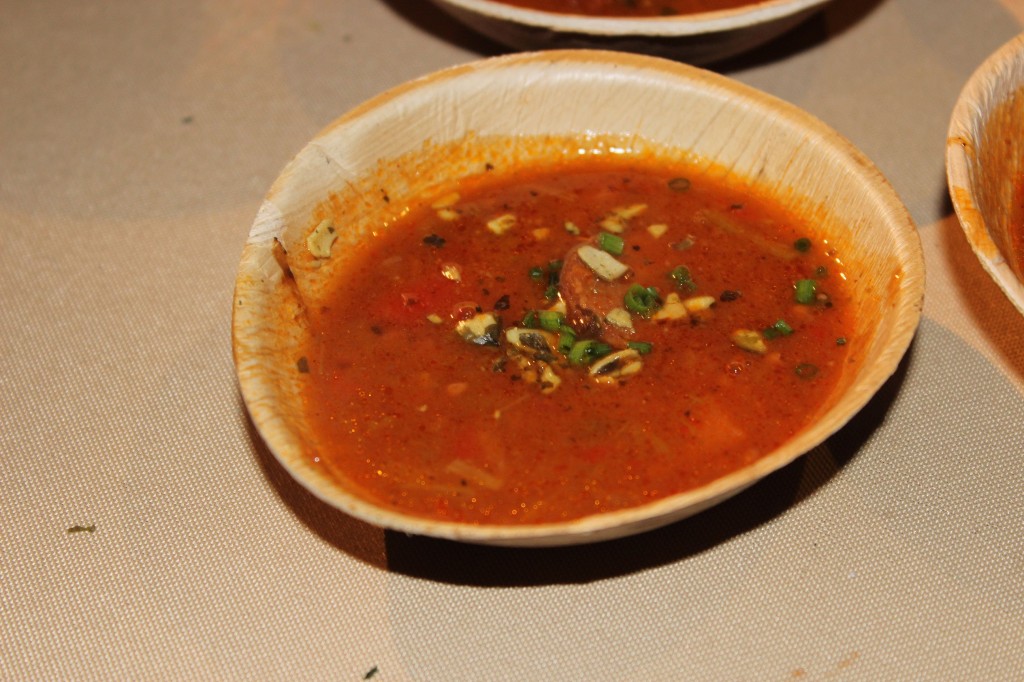 L&W Oyster Co.: "Angry Crab Cake, Yuzu Aioli, Pico De Gallo"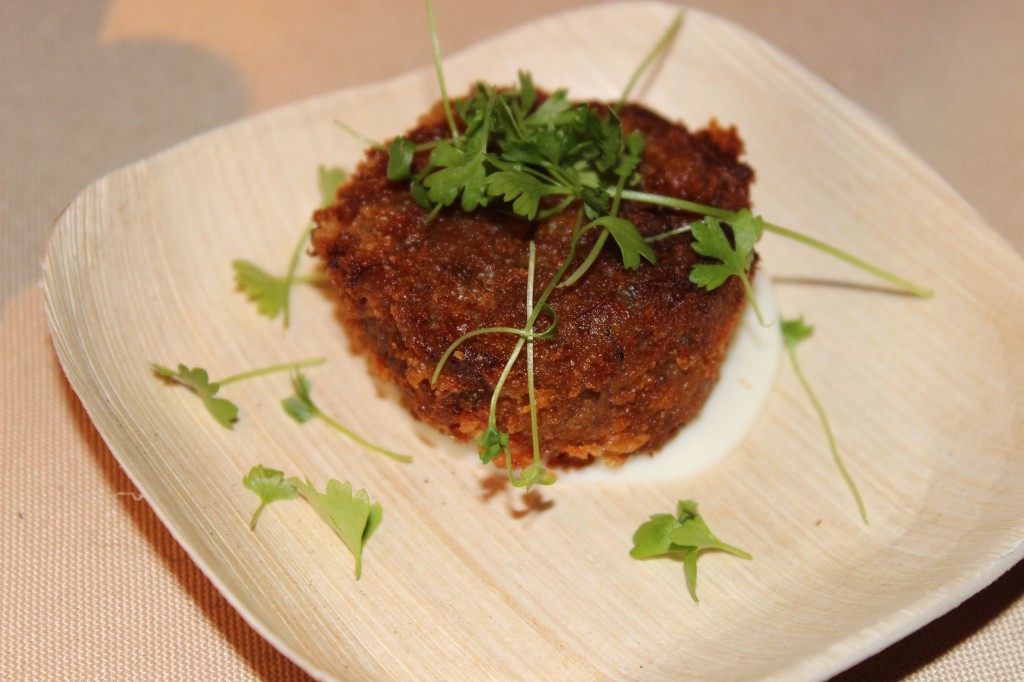 Grace's Marketplace: "Vanilla Bean Panna Cotta with Blood Orange and Raspberry Agrodolce"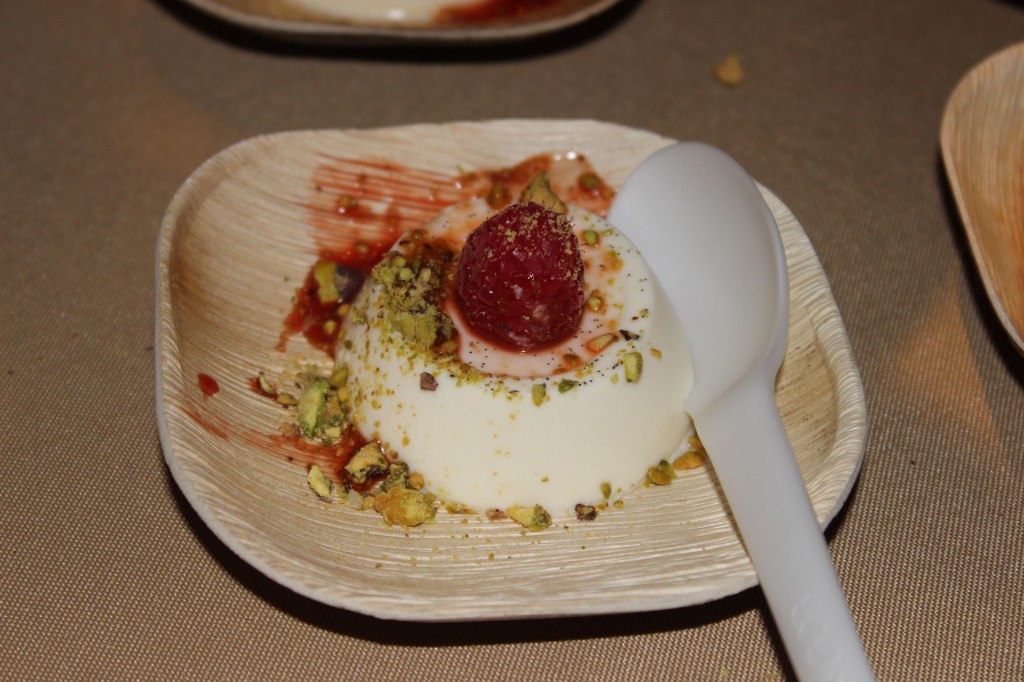 Prohibition Bakery: "Elvis: Peanut Butter, Banana, Honey Whiskey, Maple Bacon"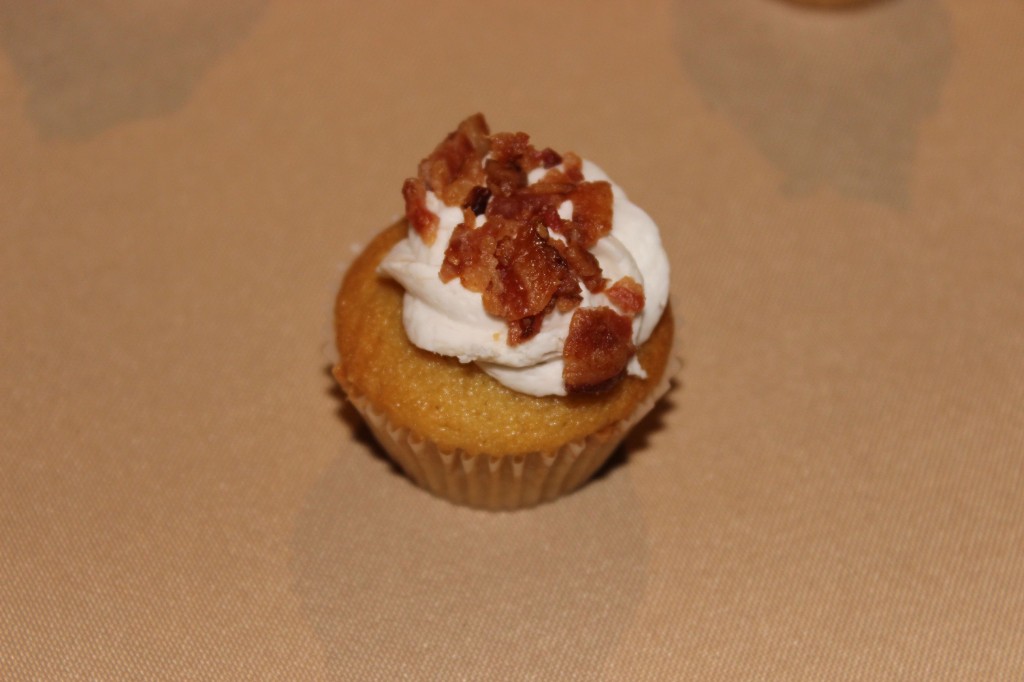 Whole Foods Market: "Bananas Foster"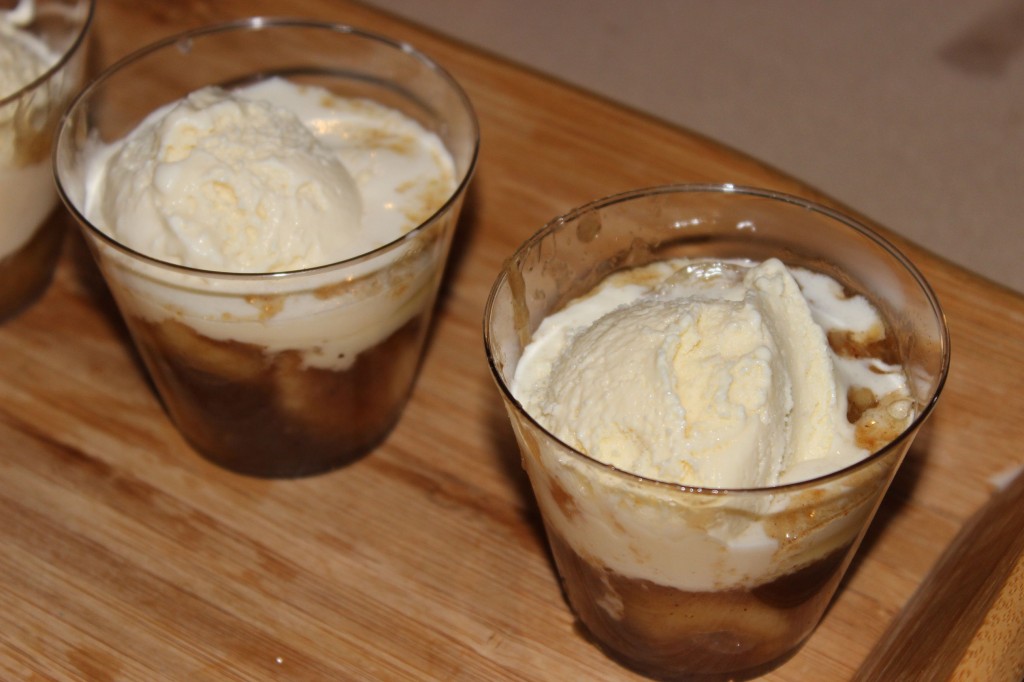 Related Articles
Share
About Author
(2) Readers Comments