It was a venue befitting an event of great stature and Thursday night The Invisible Dog Art Center, built in the 1800′s, would host Edible Manhattan's first ever "Good Spirits" event held in Brooklyn. The historic Cobble Hill building sits on an unassuming neighborhood block, but the sound of guests lined up outside to file in for the event buzzed in anticipation as they waited for the doors to open. For three hours, attendees paraded around the two floor space, enjoying the charm of the building's open air elevator ride between the different levels.
"Good Spirits" traditionally utilizes local fare from different restaurants paired with a variety of different New York based breweries, distillers and distributors. Several hundred hungry eaters filled the sprawling industrial venue almost immediately as short waits began forming for some of the event's most sought after dishes. Park Slope's Taco Santo perpetually makes appearances at Edible events all over town and Thursday evening's "Tacos Surtidos" deliciously paired a savory bed of braised pork wrapped in a fresh corn tortilla with a "DJ Cobbler" prepared by Don Julio Tequila. Doused with a selection of fiery hot sauces and sliced red radish (and a chicharron!), the small two bite sample packed a bevy of distinctive tangy flavors. A few steps away Windsor Terrace haunt Hamilton's was plating a crispy "Pimento Cheese Crostini" with a thick slice of rich maple bacon jutting out from its center. Washed down with a Coney Island Brewing Company 'Mermaid Pilsner' or a Samuel Adams 'Rebel IPA,' the pairing was an ideal meshing of tasty beers and hearty bar food.
Our first trip to the venue's third floor yielded an overwhelming aroma of freshly cooked burgers- a hankering that would only be satisfied when one was in our hands. After a short wait, we quickly devoured the excellently seasoned "Mini Classic Cheeseburger" from Duncan's Burgers at The Rookery. The bar's special sauce spread across a fresh Martin's Potato Bun topped the thin sliced patty with a sharp New York cheddar cheese- and although the line behind us quickly built in length, guests were finely rewarded once their conquest was reached. Similarly popular, Tutu's of East Williamsburg was doling out some of the creamiest "Louisiana Rock Shrimp and Grits" that we've ever sampled. Topped with a thick jalapeno bacon salsa verde and shreds of white cheddar, the decadent dish delivered a multitude of complex flavors- salty, buttery and savory.
Of all the dishes that we devoured, two stood above the rest as our favorites. Though we normally steer clear of liver, Post Office Bar's promise of a Banh Mi style sample was too much to pass up. Their "Chicken Liver Bacon Crostini" was served on a crunchy toasted baguette topped with a spread of sriracha and mayo along with fresh pickled carrots, cucumbers and shallots. The rich liver and salty bacon paired admirably with the chilled acidity of the vegetables, though the dish paled in comparison to French Louie's offering. "Pork and Rabbit Rillettes with Huckleberry Mustard" spread across a toasted crostini bread, cracking with each bite in all the right places. The sweet berry flavor proved to be an outstanding compliment to the hunks of shredded meat, pairing fantastically with Breuckelen Distilling's rye heavy "77 Manhattan."
Others seemed to go wild for James' "Black Kale and Ricotta Panisse" and Fort Defiance's deliciously "Deviled Eggs" while we continued to load up on refreshing cocktails from Tito's Handmade Vodka. Their mustard infused vodka with a touch of honey and lime joined forces for the "Colonel Mustard," but the chilled slab of sugary bacon garnish made the offering from Tito's the official gold standard of "Good Spirits." The Brooklyn edition from Edible Magazine proved that you don't necessarily need to live on the more expensive side of the bridge to enjoy some truly tasty food. Just ask the hundreds of satisfied patrons that left the building at 9pm, fully satisfied and more than a little buzzed.
- Jane Van Arsdale
 Food Photos from Edible's "Good Spirits: The Brooklyn Edition"
Char No. 4: "Beet Salad with Country Ham"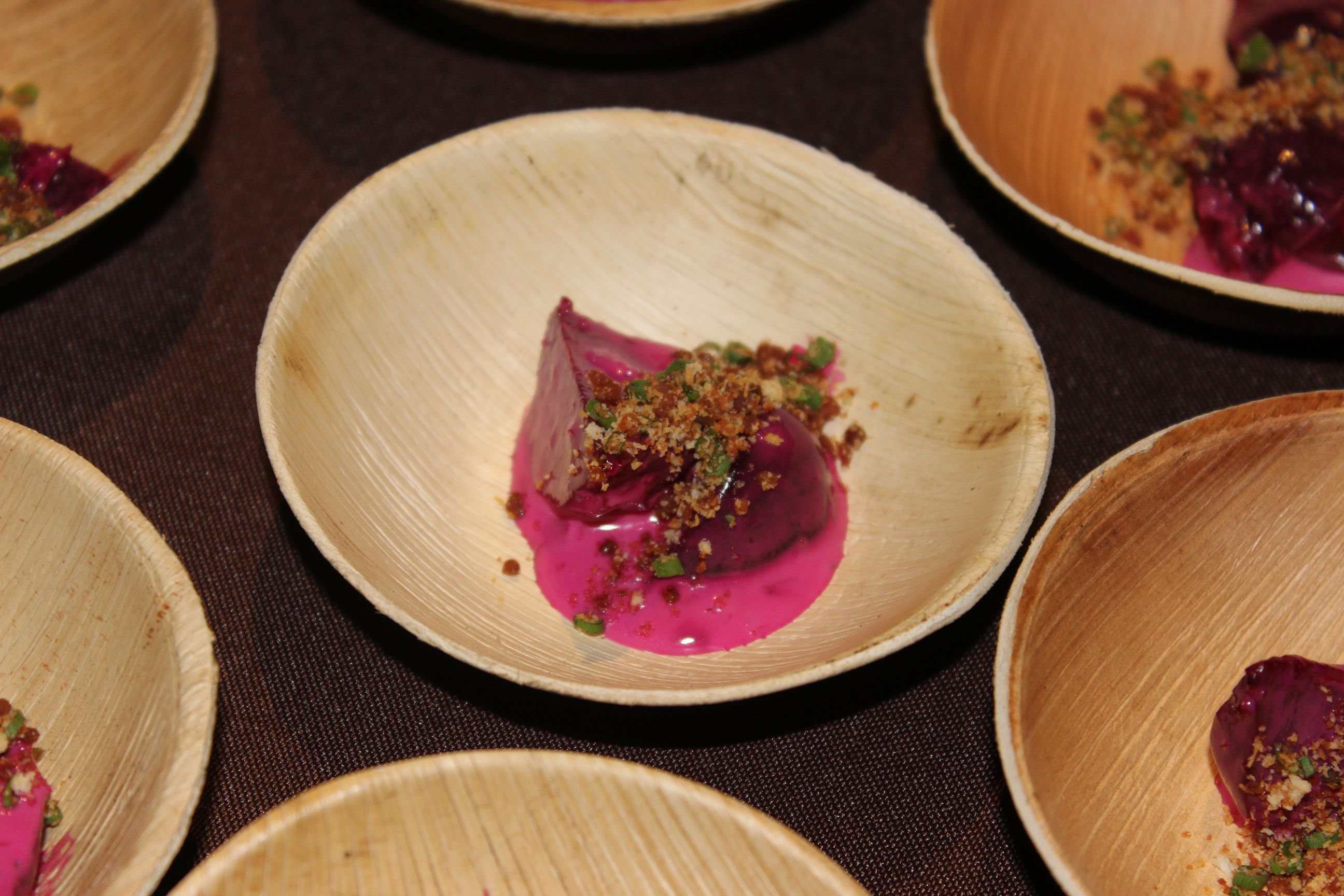 Taco Santo: "Tacos Surtidos"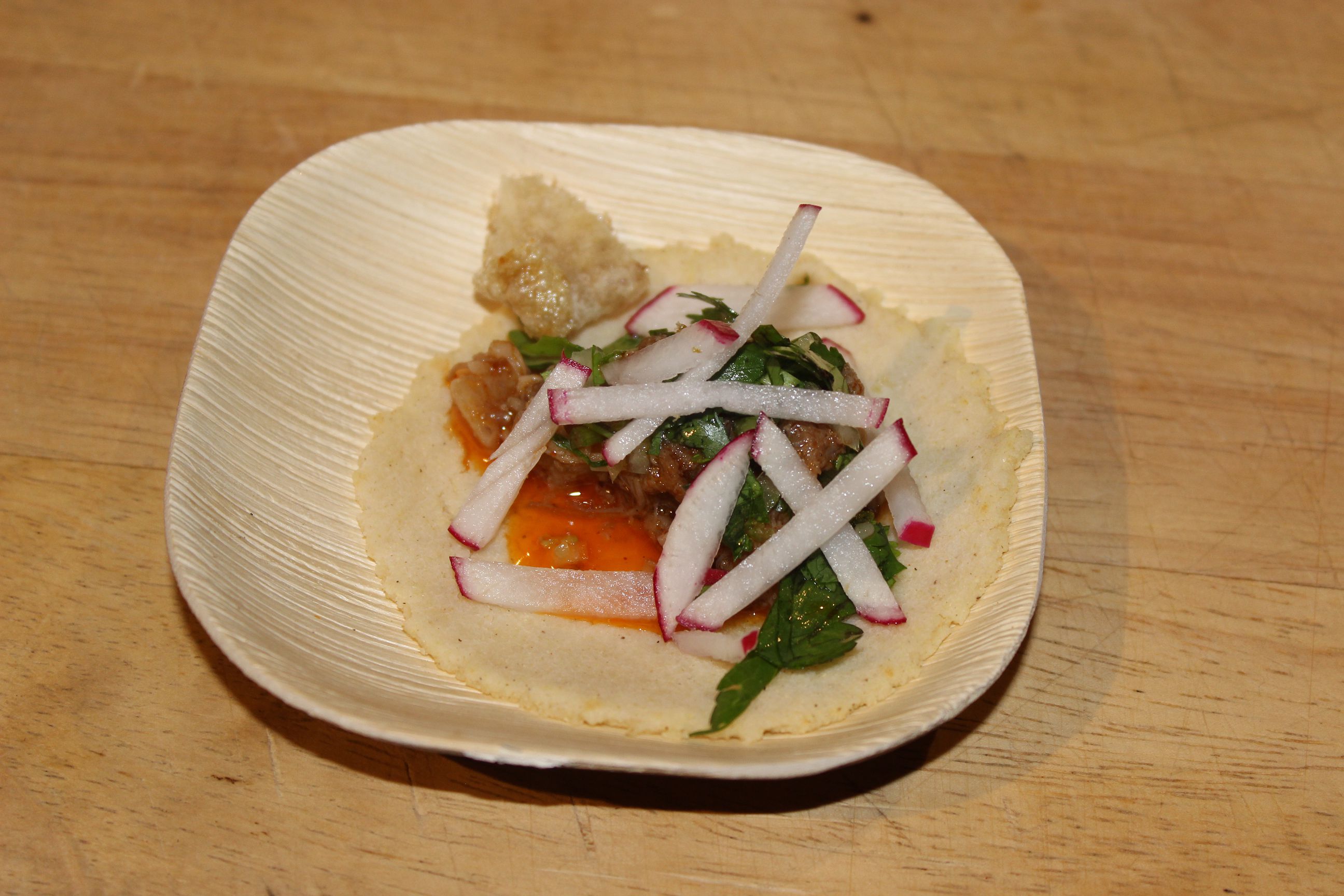 Don Julio Tequila: "DJ Cobbler"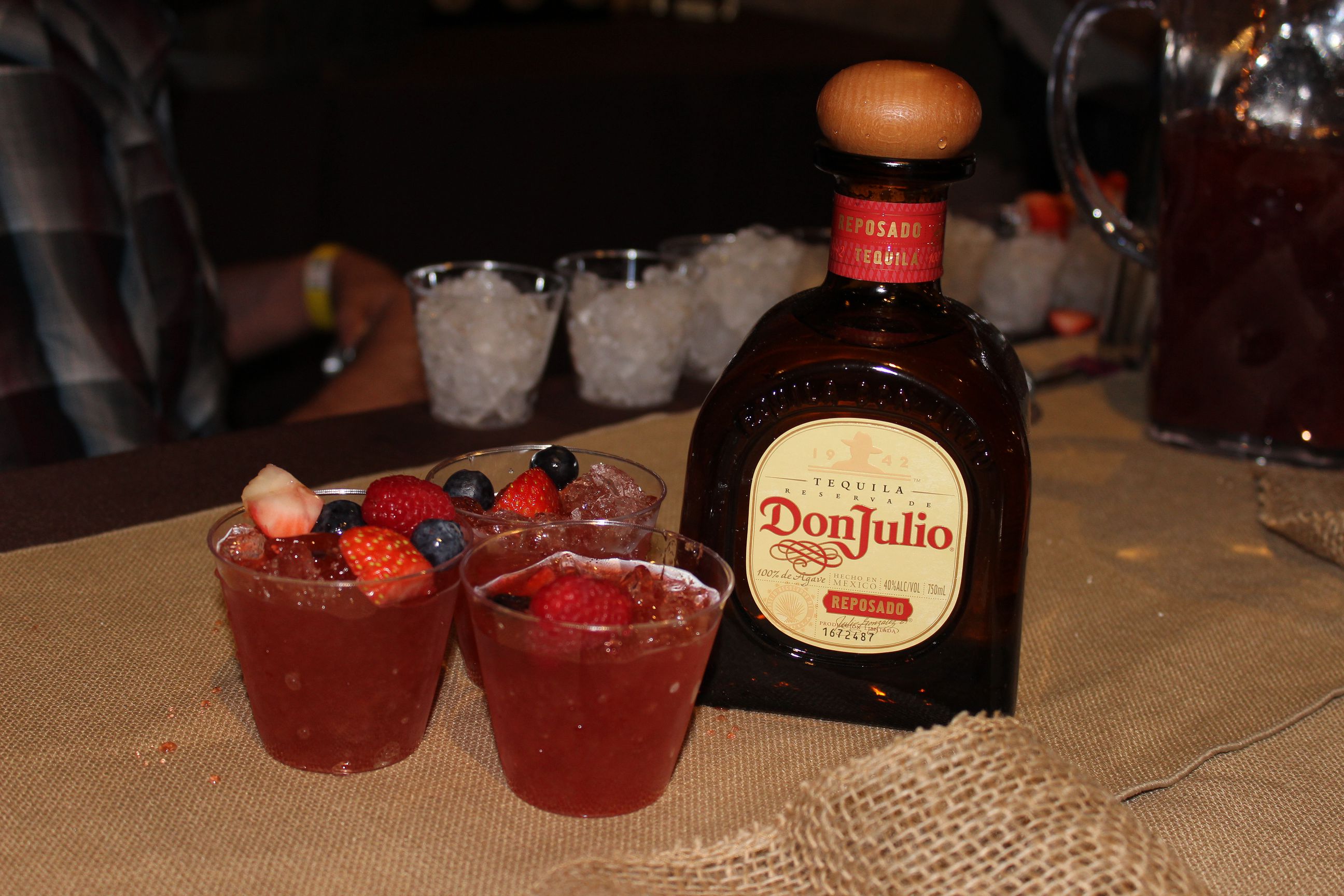 Fort Defiance: "Deviled Eggs"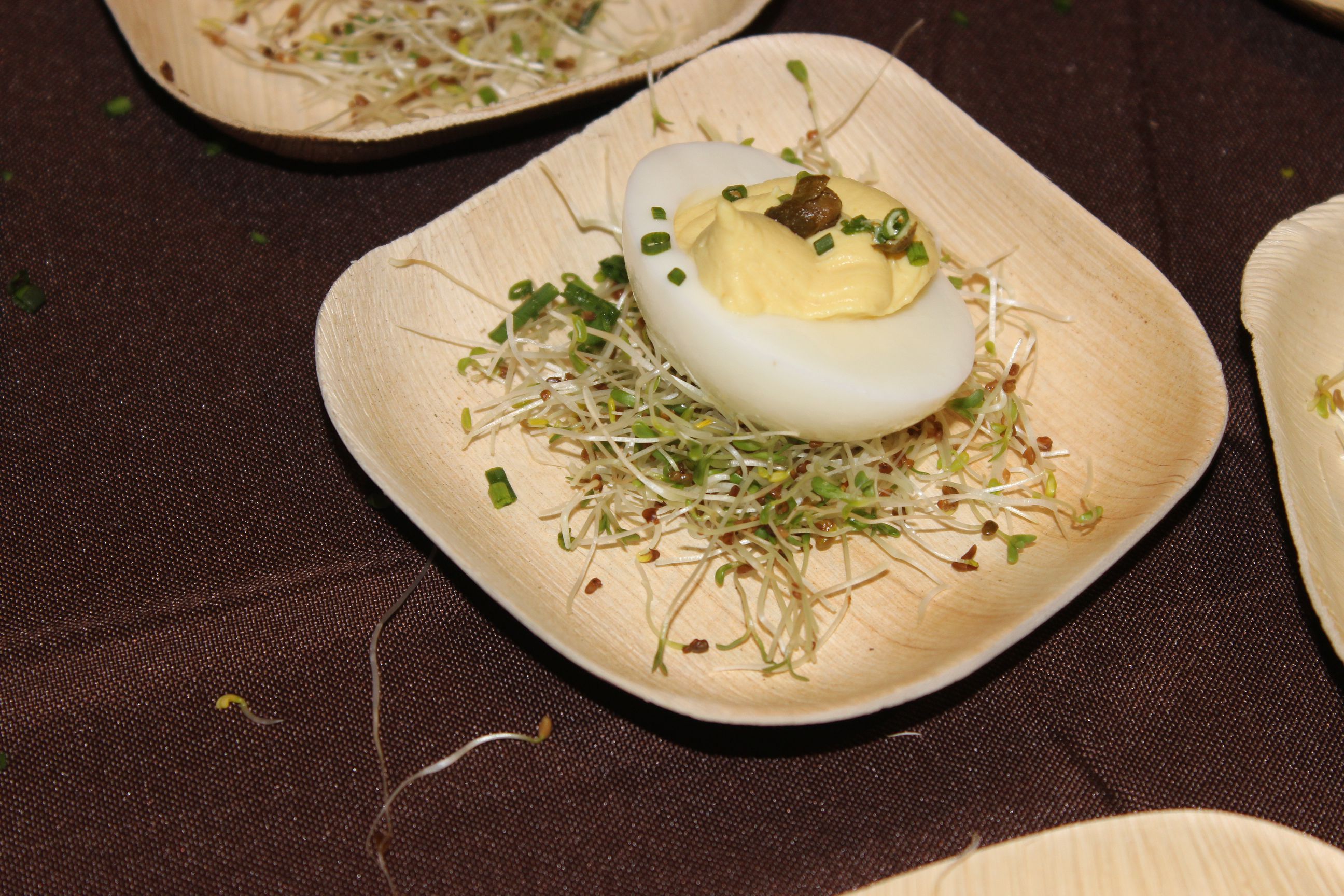 Hamilton's: "Pimento Cheese Crostini with Maple Bacon" 
Brooklyn Baked & Fried: "Assorted Pound Cakes"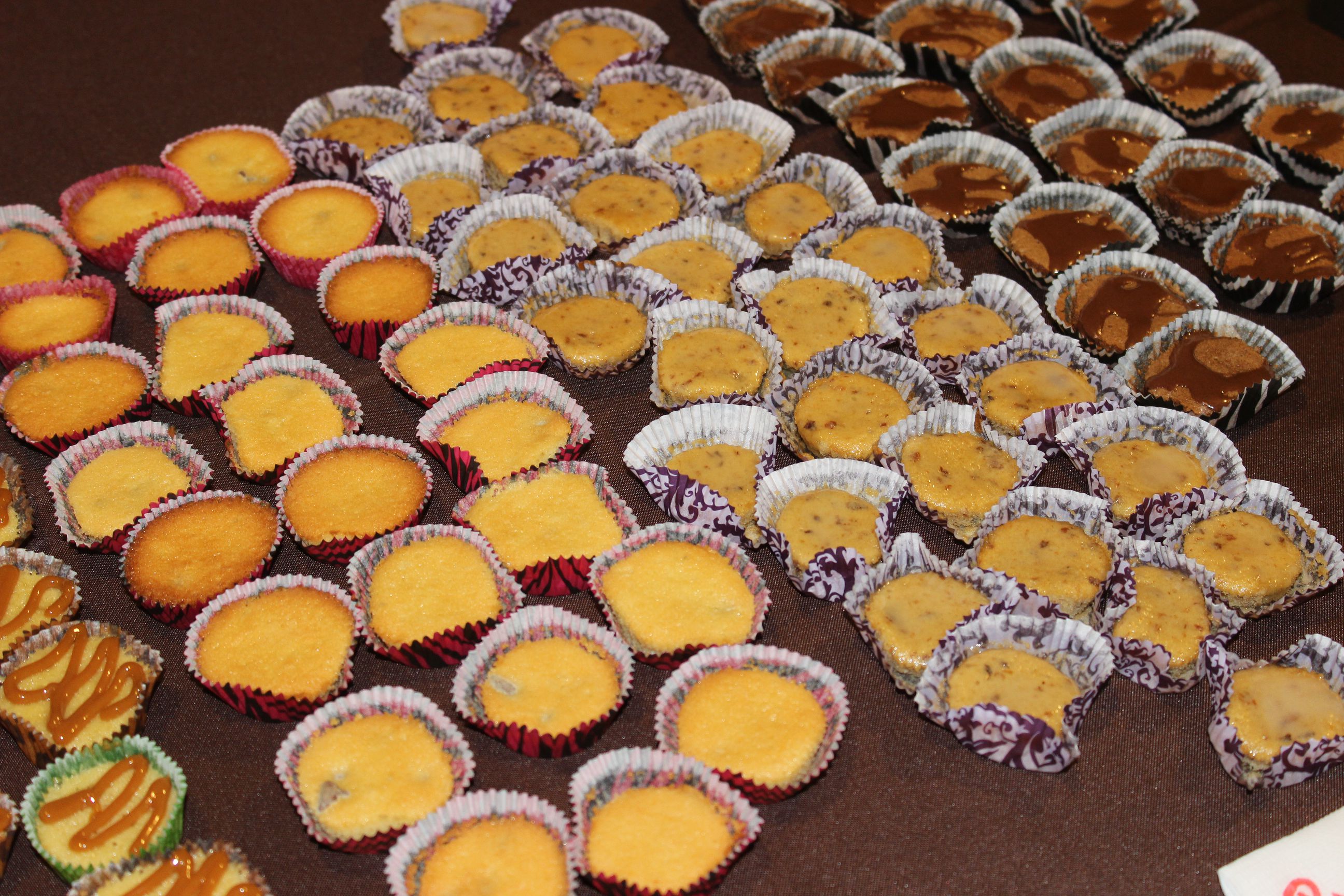 French Louie: "Pork & Rabbit Rillettes with Huckleberry Mustard"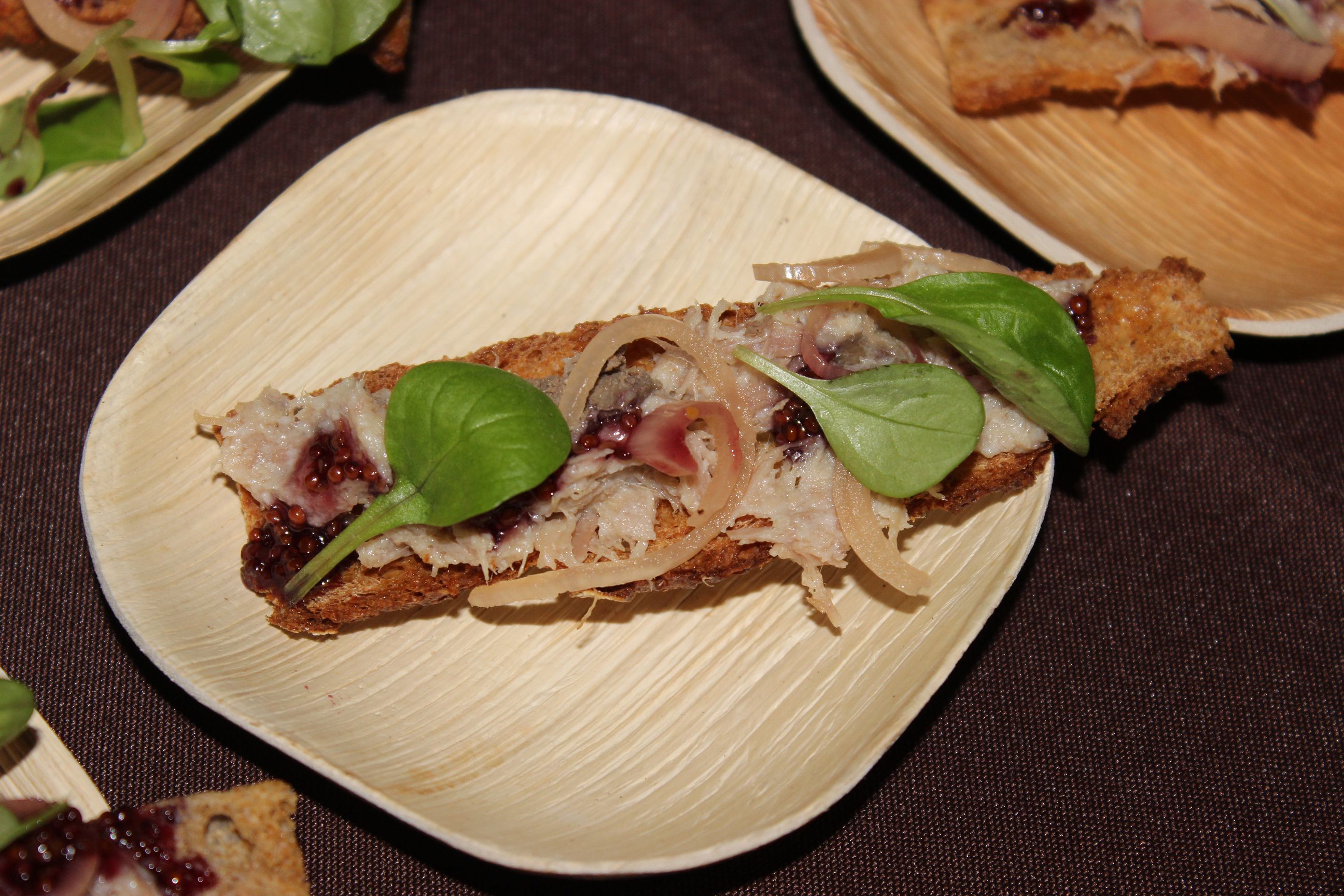 James: "Black Kale and Ricotta Panisse"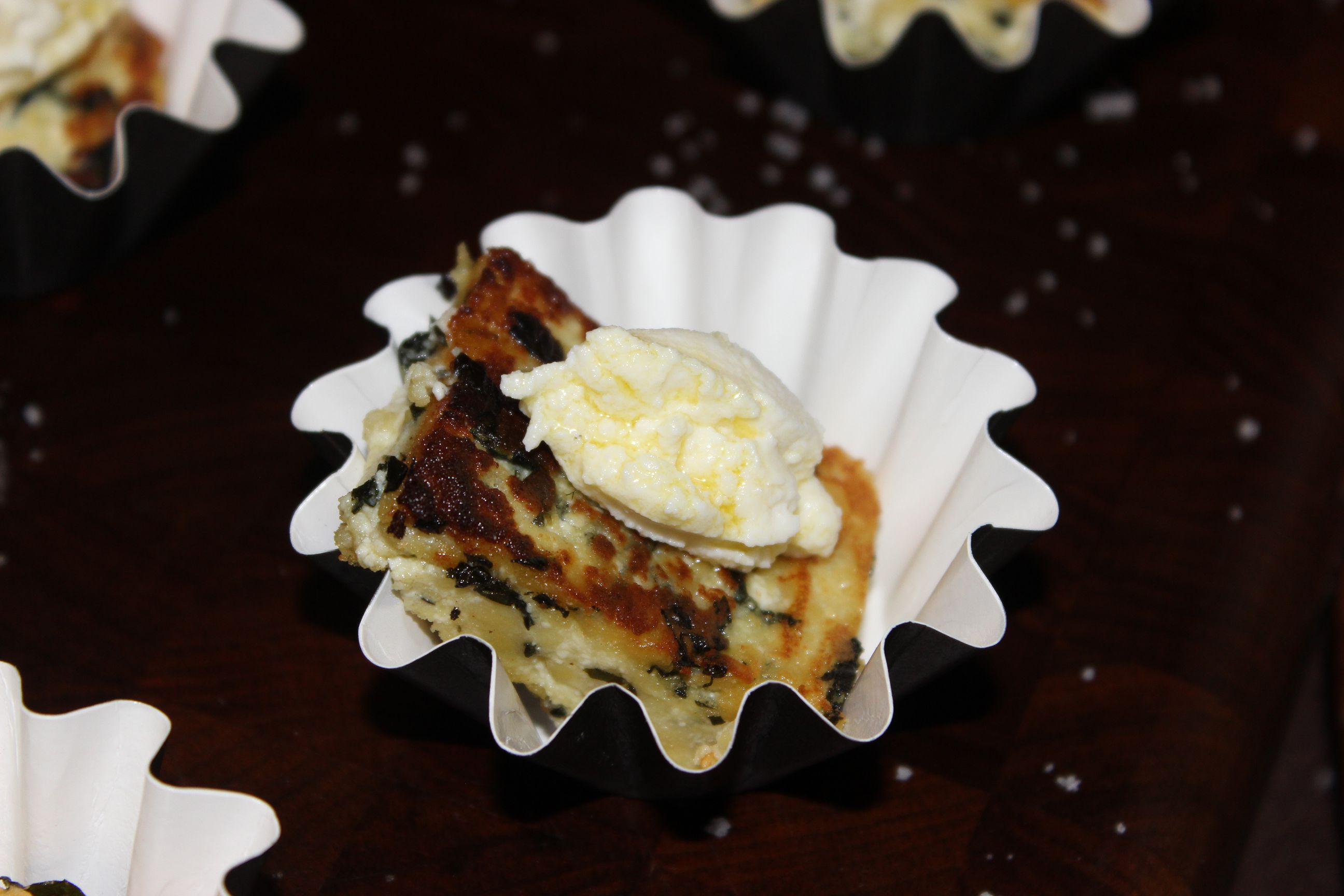 Tito's Handmade Vodka: "Colonel Mustard"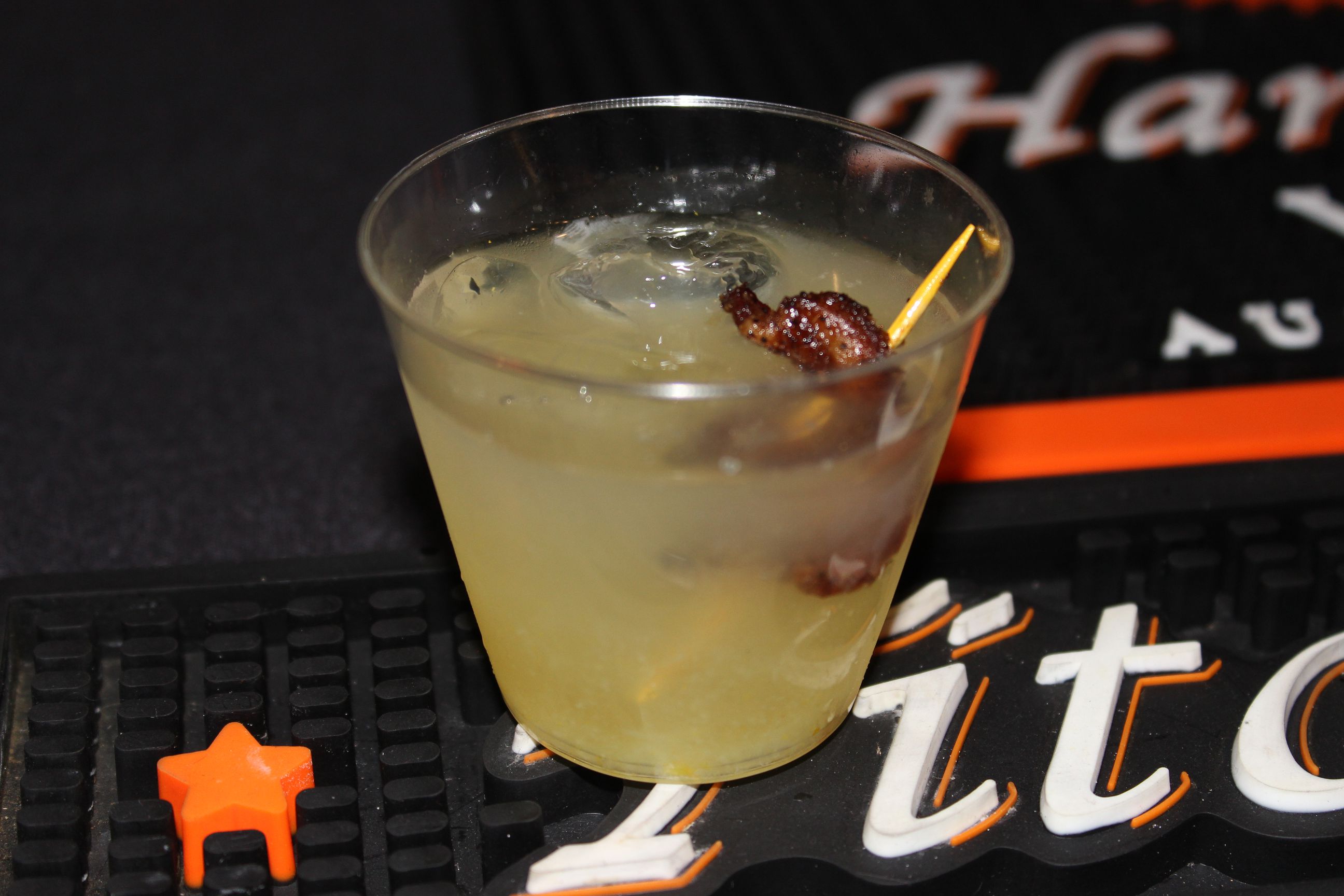 Post Office Bar: "Chicken Liver Bacon Crostini"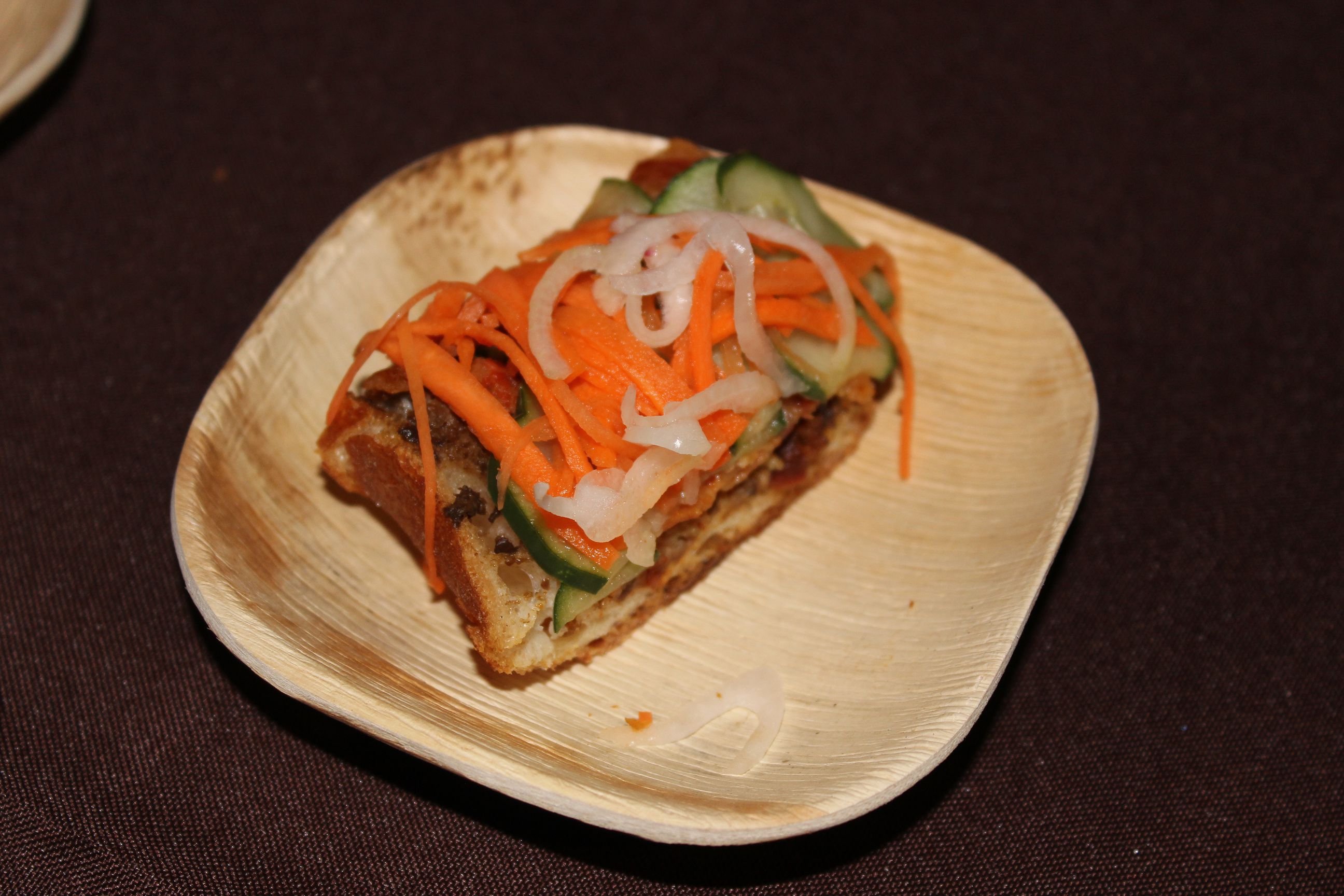 Catskill Distilling Company: "Insolent Raven"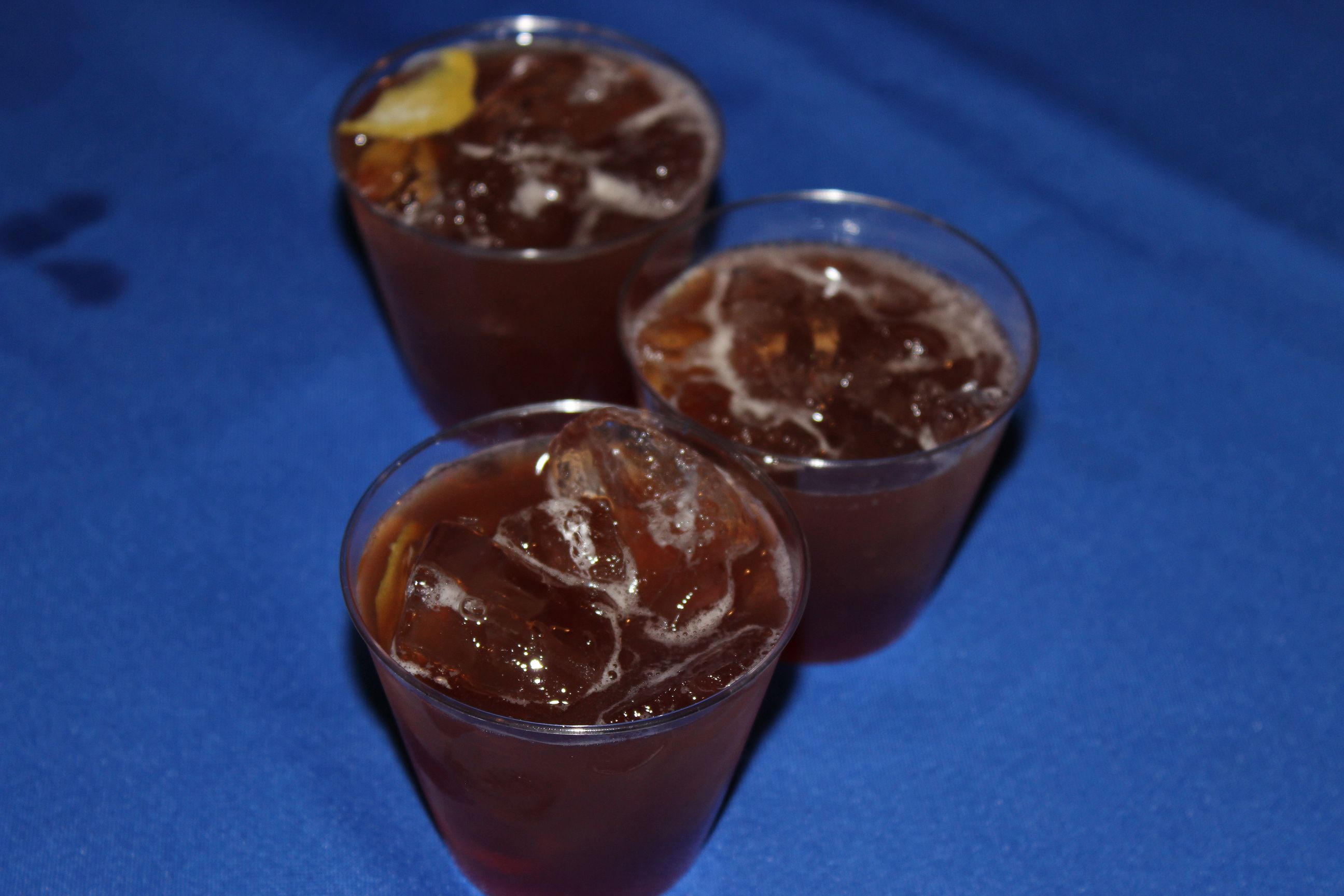 Duncan's Burgers at The Rookery Bar: "Mini Classic Cheeseburger"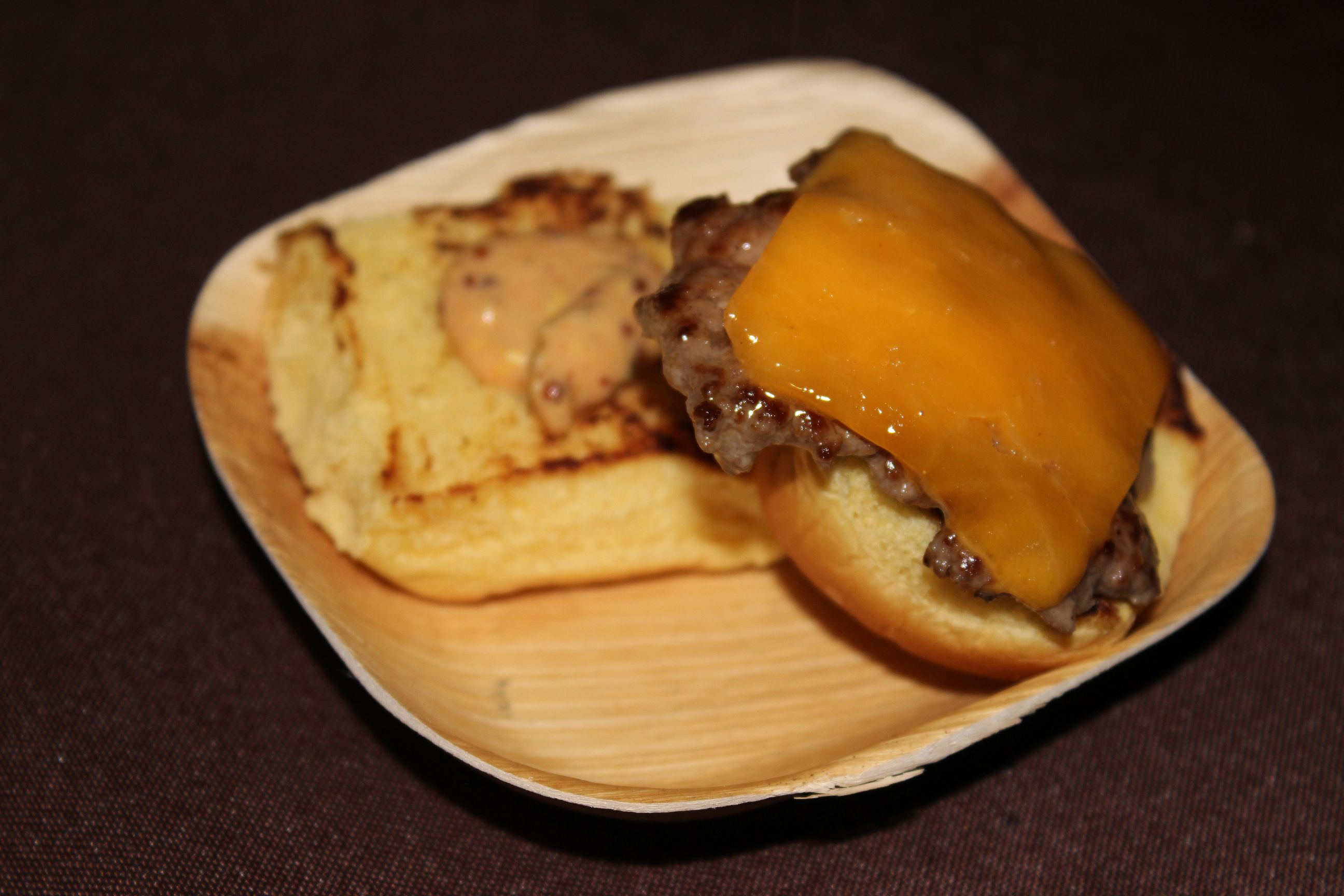 Tutu's: "Louisiana Rock Shrimp & Grits"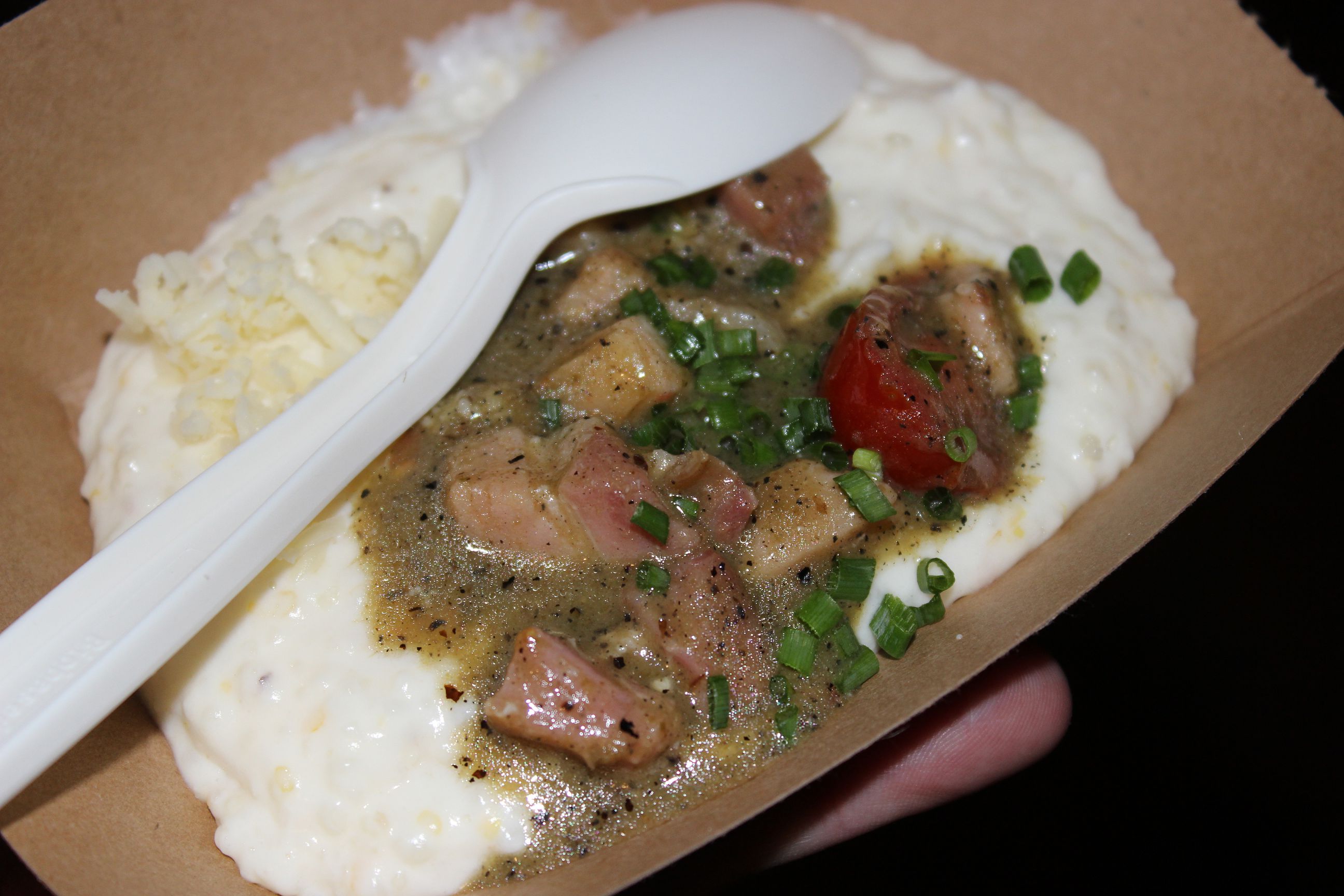 Related Articles
Share
About Author
(3) Readers Comments