Where has the damn summer gone? Blink just once and it's going to be football season and v-neck sweater weather. Not us. Not this August. We fully plan on savoring 2014′s best weather month hoping for days of sunshine, fun-filled concerts and unforgettable food and drink events. And if none of that happens for you, maybe it's time you bought a house in the suburbs. Here now is our list of your events for August 2014 in New York City: Where You Need to Be.

August 2014 Events in New York City: Where You Need to Be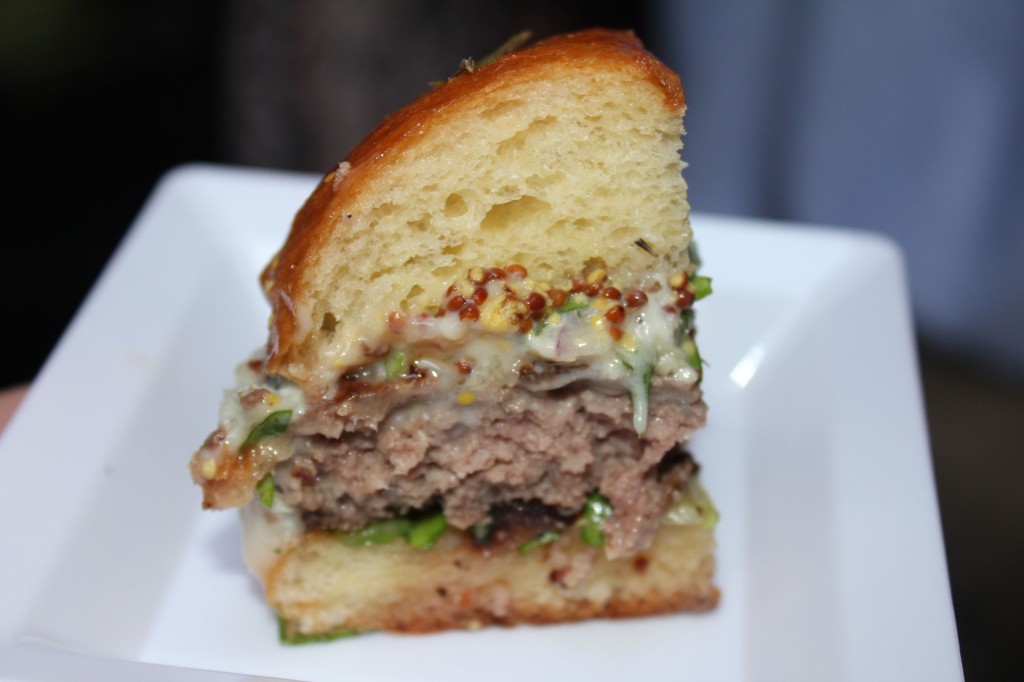 Date: Thursday, August 7th 2014

Event: Time Out New York's "Battle of the Burger 2014″

Place: South Street Seaport, 19 Fulton Street

Cost: $40

The Scoop: The 'Blue Moon Burger Bash' might be the fall's most heavily anticipated event at the NYC Wine and Food Festival- but for a fraction of the price, you can enjoy more than a dozen of the City's best burgers in the month of August. The South Street Seaport takes over in 2014 for Time Out New York's "Battle of the Burger" where $40 gets you unlimited burger samples and Amstel Lights all evening long for two full hours. 2013 saw the likes of Corner Bistro, Jeepney, Five Guys, P.J. Clarke's and more all vying for handheld supremacy. Maialino though was crowned last year's victor. Can they repeat? It's up to you to decide.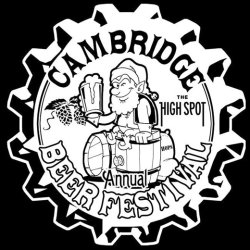 Date: Saturday, August 9th 2014

Event: Cambridge Beer Festival 2014

Place: Jacob Javits Center

Cost: General Admission – $60; VIP – $75

The Scoop: You've undoubtedly been to the massive Jacob Javits Center for something over the years- be it the Auto Show, Comic Con or something far more professional. But for five hours on an August Saturday, there's a sizable beer fest here that expects more than 500 breweries, 2,500 beers and over 6,500 guests. It's the Cambridge New York City Beer Fest and for one day only, you can be a part of the madness. Formed more than two decades ago with just 28 breweries, the Festival has grown to become the biggest that the City has ever welcomed. And for just $60, you can taste beers like never before. I wouldn't make any plans for that evening though- you'll be in no shape to do much of anything.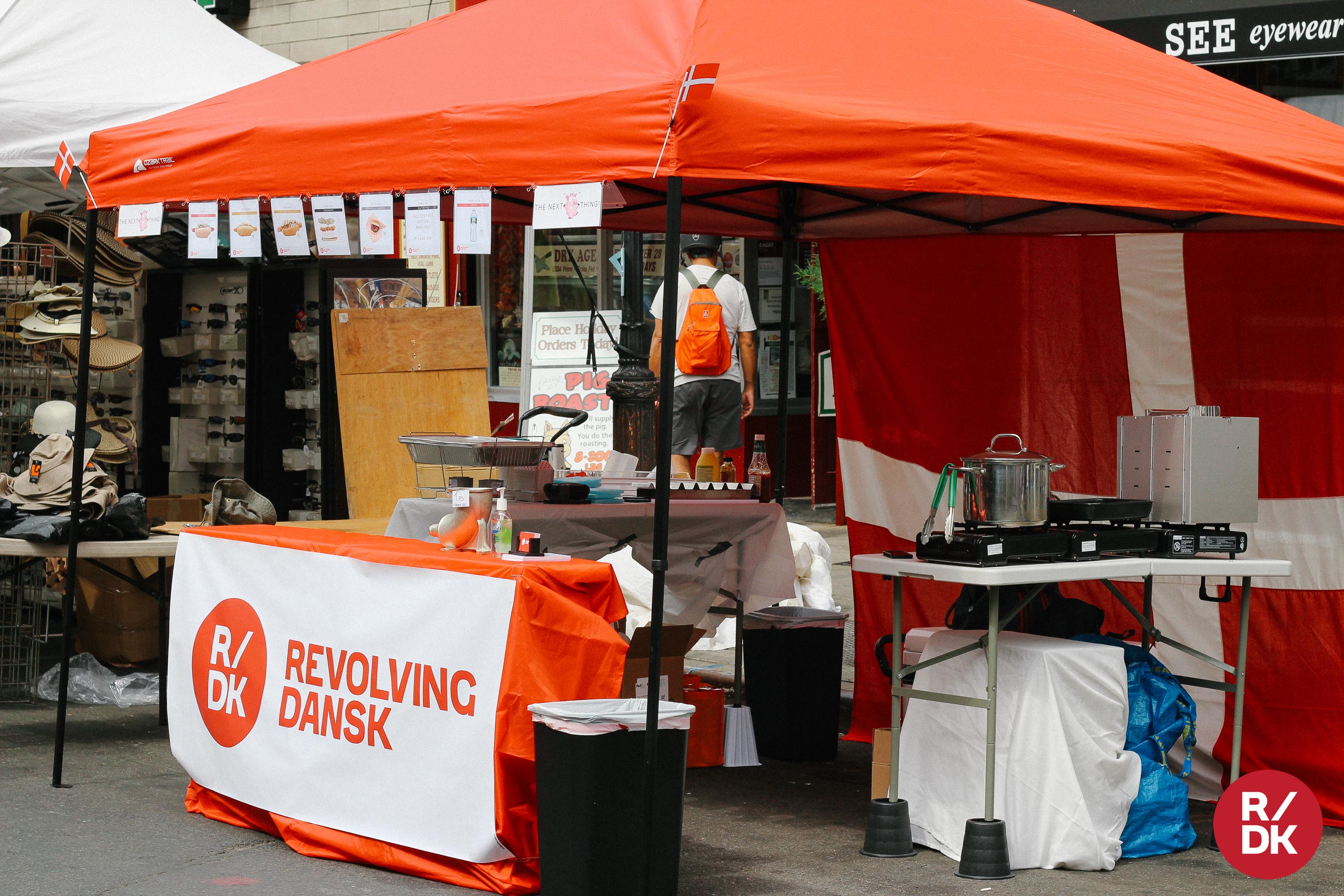 Date: Sunday, August 10th 2014

Event: Evil Pairing – Danish Hot Dogs and Craft Beer

Place: Jimmy's No. 43

Cost: Free

The Scoop: For one afternoon, forget your health. The age old pairing of beer and hot dogs is something to be celebrated. The folks at Revolving Dansk will be serving their special 'Copenhagen Street Dogs' topped with the usual mustard and ketchup, but also crispy onions, Danish remoulade and Scandinavian pickles. Paired with an array of hand selected Danish craft beers at Jimmy's No. 43 and there's no reason not to at least attempt a few tasty pairings. Event entree is free, but you'll dish out just a wee bit of dough for some food and drink at the East Village's best craft beer haunt.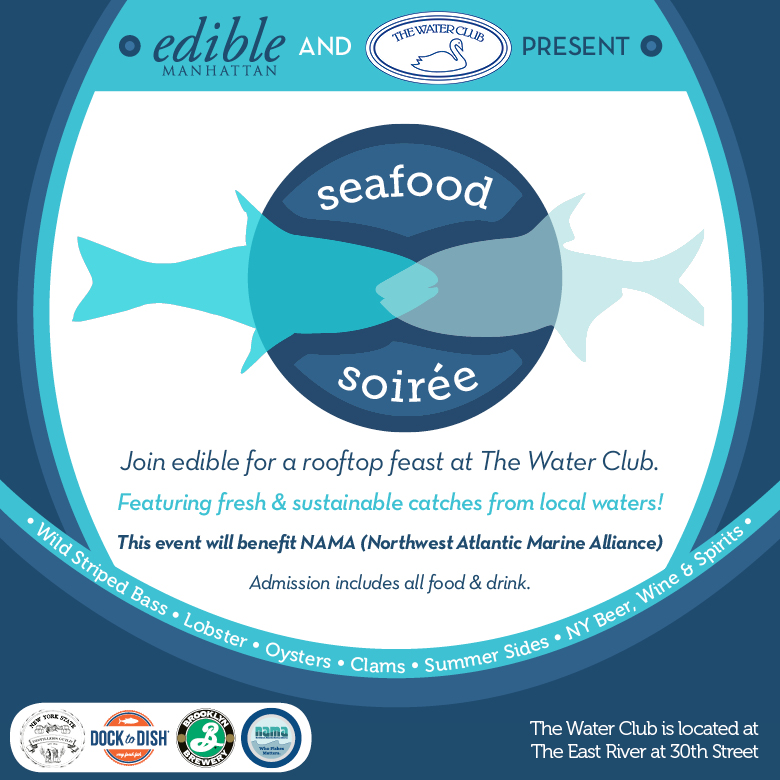 Date: Wednesday, August 13th 2014

Event: Edible's Seafood Soiree

Place: The Water Club

Cost: $75

The Scoop: Join the team from Edible Manhattan along the East River's picturesque waterfront at 30th Street. The Water Club plays host to a benefit event for the Northwest Atlantic Marine Alliance (NAMA) where guests will enjoy a rooftop feast of epic proportions. Teaming with The Water Club, Dock and Dish will help prepare assorted fresh seafood by way of kebabs, crostinis, sliders, tacos, and bite-sized rolls along with ribs and sliders until your heart is content. Couple these food samples with Brooklyn Brewery beers and the tasty cocktails and you've got a full on smorgasbord of delectable portion…er…proportion. And you know that if Edible is hosting, it's sure to be an event done right.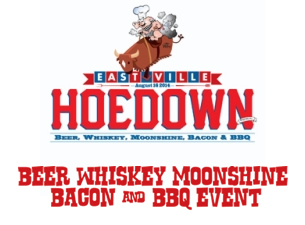 Date: Saturday, August 16th 2014

Event: East Ville Hoedown

Place: Webster Hall

Cost: $50

The Scoop: 1500 guests are set to swarm Webster Hall for the summer's hottest afternoon of imbibing.  Webster Hall's first ever tribute to beer, whiskey, moonshine and bacon brings a taste of the south up north with the first ever East Ville Hoedown.  Every nook and cranny of the spacious multi-floor venue will be filled with live bands, a mechanical bull, photo booths and more, coupled with the likes of Tres Carnes, House of 'Que, Louro, S'Mac, and Pig Guy NYC slinging out the goods alongside more beers than you can shake a damn stick at.  And for three full hours and for just $50, you can eat and drink your way around a selection of American whiskeys, bourbons, brews and barbecue.  Hot damn, is it going to be fun!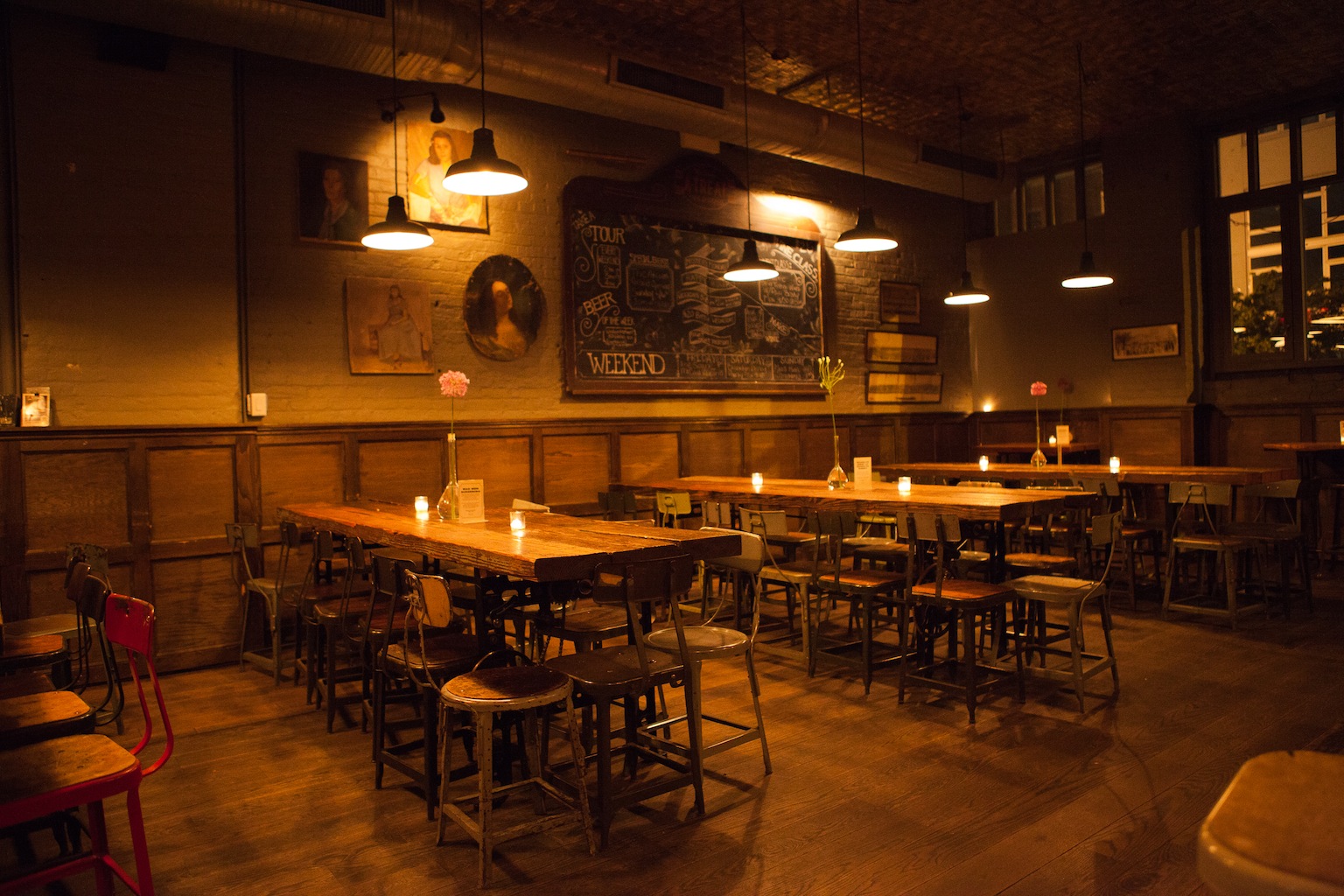 Date: Wednesday, August 20th 2014

Event: Brooklyn Winery Oyster & Wine Pairing Party

Place: Brooklyn Winery

Cost: $55

The Scoop: Williamsburg's Brooklyn Winery is a perfect setting to kick back with some refreshing vino and slurp on some oysters.  It's fitting then on a Wednesday night the venue is harnessing the very best of both worlds with their Oyster & Wine Pairing Party. Tickets are moving quickly for the ninety minute tasting affair where the place's picturesque atrium plays host to an array of different succulent oysters and wines made on site right in Brooklyn.  And just because the evening ends at 8pm, you don't need to head right home- stick around and enjoy the versatile venue some more in their elaborate bar area.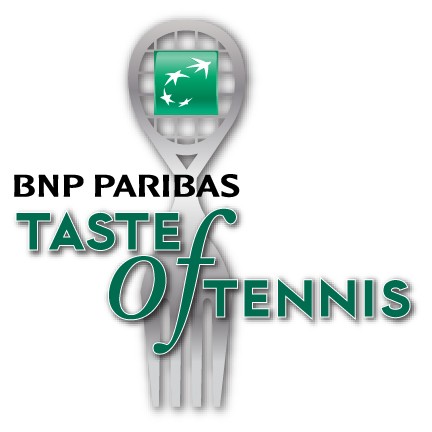 Date: Thursday, August 21st 2014

Event: Taste of Tennis 2014

Place: W New York

Cost: $275

The Scoop: For the 15th year, the Taste of Tennis welcomes luminaries from the culinary world and the world of sports to converge in one atmosphere for their philanthropic guests. To celebrate the US Open, you'll hob nob with the world's finest tennis pros and 25 different chefs from around the NYC area. Previous participants have included Mario Batali, Marcus Samuelsson, the Williams sisters, Rafael Nadal and more. 2014 is poised to be the biggest year yet and is the perfect way to kick off the local institution tennis tournament in absolute style. Check out their website and peruse the additional events going on all week long here in New York for the US Open.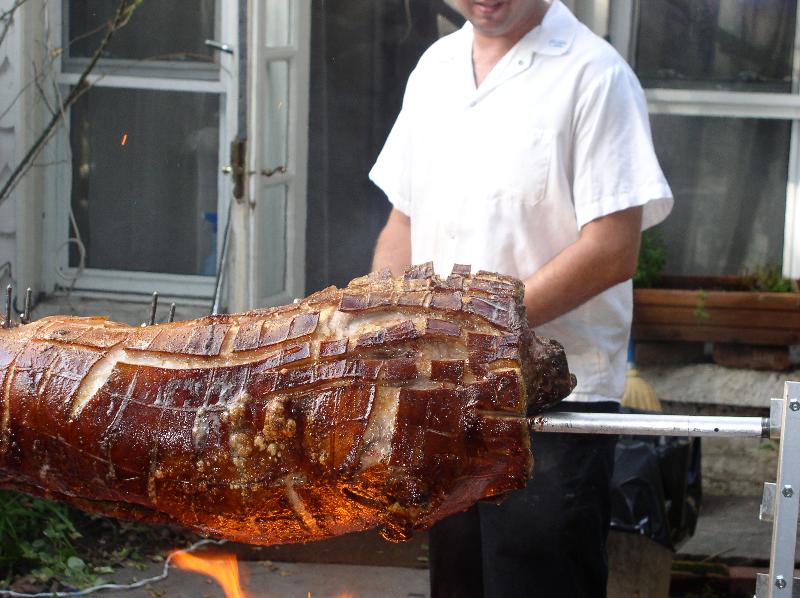 Date: Thursday, August 21st 2014

Event: The Pig Roast!

Place: Rose Water

Cost: $85

The Scoop: The annual tribute to the hog returns to Park Slope's Rose Water this month where $85 gets you an array of corn, tomatoes, slaw, wine and refreshing beer. It's The Pig Roast! and it all goes down during a three and a half hour party where some fresh pork filled swine is set to twirl on a spit and plates of savory goodness are set to be doled out to the hungry masses- Lord of the Flies style. Don't miss out as the remaining days of summer begin to dwindle.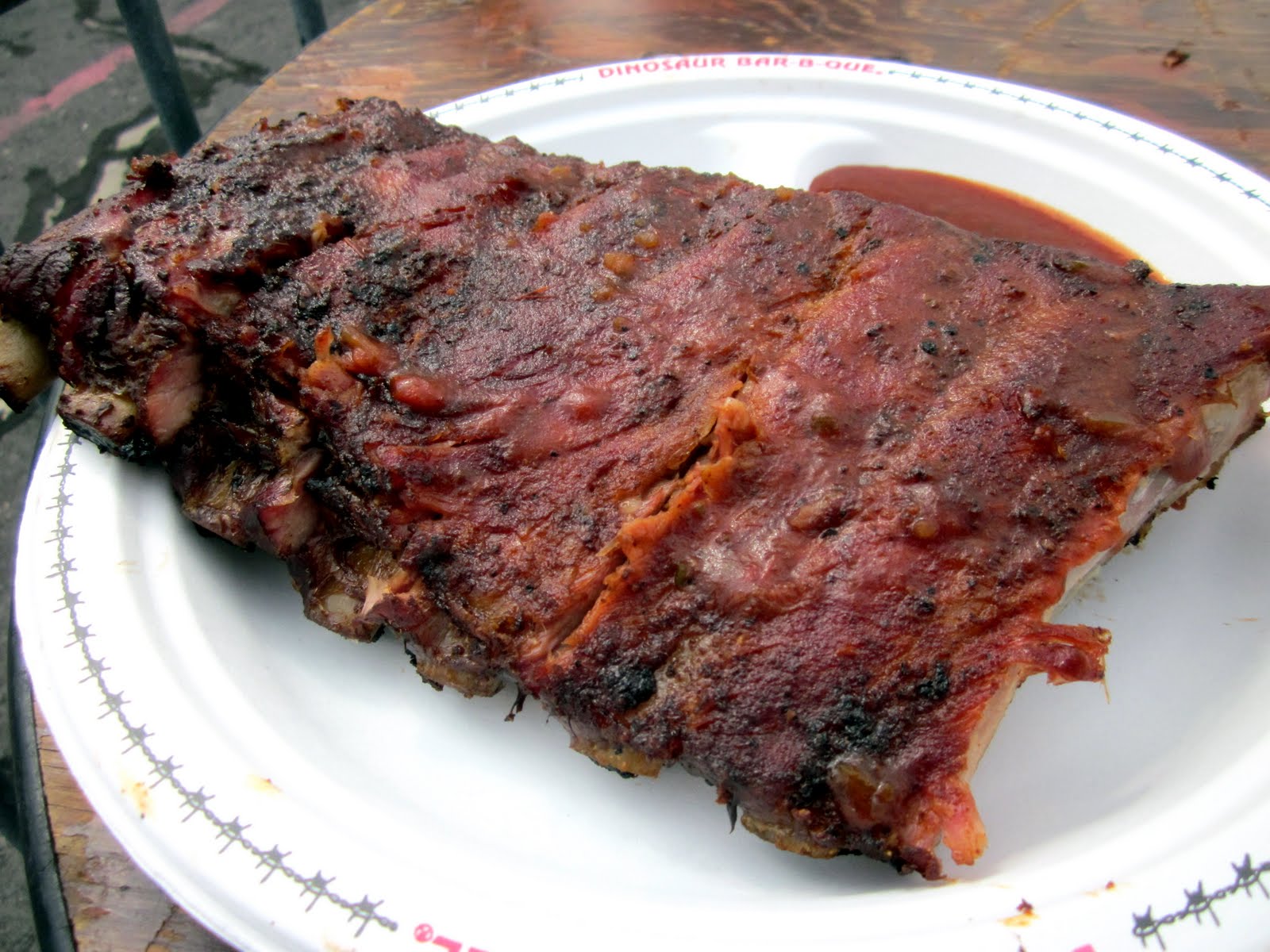 Date: Saturday, August 23rd 2014

Event: Hudson River Park's Blues BBQ

Place: Pier 84

Cost: Free

The Scoop: Combine the following: Dinosaur Bar-B-Que. Mighty Quinns Barbeque. Delaney Barbecue. Pacifico. Negra Modelo. Live music. What do you come up with? The best day of the summer. Join blues bands like Samantha Fish, Big Sam's Funky Nation and John Nemeth for a rain or shine afternoon like none other. It's the 15th Annual Hudson RIver Park Blues & BBQ Festival. The day long event welcomes in New York City's three finest 'cue joints with deliciously refreshing beers amid a festive fiesta amid the views of the west side.
Date: Friday, August 1st – Sunday, August 31st, 2014

Event: Concerts Concerts Everywhere

Place: Varies

Cost: Varies
The Scoop: Check out our new concert listings for the month of August and make sure to secure your tickets before it's too late.
Friday, August 1st
Nine Inch Nails & Soundgarden, Nikon at Jones Beach Theater
Blake Shelton & The Band Perry, Madison Square Garden
Saturday, August 2nd
Jurassic 5, Best Buy Theater
Monday, August 4th
David Gray, Theater at Madison Square Garden
One Direction, MetLife Stadium
The Offspring with Bad Religion & Pennywise, Terminal 5
Old Crow Medicine Show, Central Park SummerStage
An Evening with Kenny Loggins, City Winery
Tuesday, August 5th
An Evening with Kenny Loggins, City Winery
John Fogerty & Jackson Browne, Nikon at Jones Beach Theater
One Direction, MetLife Stadium
Panic! At The Disco, Theater at Madison Square Garden
The Offspring with Bad Religion & Pennywise, Terminal 5
Youngblood Hawke & Caught a Ghost, Irving Plaza
Wednesday, August 6th
John Legend, Barclays Center
Kiss & Def Leppard, Nikon at Jones Beach Theater
Old 97′s, Brooklyn Bowl
Thursday, August 7th
Billy Joel, Madison Square Garden
Donavon Frankenreiter, Bowery Ballroom
Old 97′s, Brooklyn Bowl
MKTO, Irving Plaza
Future Islands, House of Vans (Brooklyn)
Friday, August 8th
The Summer Slaughter Tour, Irving Plaza
King's X, Stage 48
Jackshit with Jackson Browne, City Winery
Saturday, August 9th
St. Vincent, Prospect Park Bandshell
Modest Mouse & Brand New, Forest Hills Tennis Stadium
Sunday, August 10th
Passenger, Central Park SummerStage
Tuesday, August 12th
Jesse McCartney, Irving Plaza
Wednesday, August 13th
Kings of Leon, Nikon at Jones Beach Theater
Gavin DeGraw & Matt Nathanson, Central Park SummerStage
Tori Amos, Beacon Theatre
Donavon Frankenreiter, Brooklyn Bowl
Thursday, August 14th
Holy Ghost!, House of Vans (Brooklyn)
Saturday, August 16th
Eminem & Rihanna, MetLife Stadium
Echo & the Bunnymen, Irving Plaza
Sunday, August 17th
Chicago & REO Speedwagon, Nikon at Jones Beach Theater
Eminem & Rihanna, MetLife Stadium
Monday, August 18th
Bob Weir & Ratdog, JBL Live at Pier 97
Tuesday, August 19th
Drake vs. Lil Wayne, Forest Hills Stadium
Linkin Park & 30 Seconds to Mars, Nikon at Jones Beach Theater
Wednesday, August 20th
Austin Mahone, Izod Center
Rod Stewart & Santana, Nikon at Jones Beach Theater
Thursday, August 21st
Barnstorming the Bowery f. The Dirty Pearls, Bowery Ballroom
Jimmy Buffett, Nikon at Hones Beach Theater
Powerman 5000 & Hed PE, B.B. Kings
Friday, August 22nd
Arcade Fire, Barclays Center
Saturday, August 23rd
Arcade Fire, Barclays Center
Sunday, August 24th
Arcade Fire, Barclays Center
Wednesday, August 27th
Chevelle, Terminal 5
Ryan Star, Rockwood Music Hall
Friday, August 29th
Electric Zoo Festival, Randall's Island
Motley Crue & Alice Cooper, Nikon at Jones Beach Theater
Saturday, August 30th
Zac Brown Band, Nikon at Jones Beach Theater
Electric Zoo Festival, Randall's Island
Sunday, August 31st
Electric Zoo Festival, Randall's Island
- Jane Van Arsdale
Related Articles
Share
About Author
(0) Readers Comments