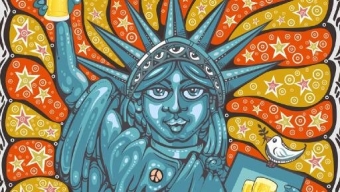 So you're telling me that after this relentless winter where March has been an absolute blur and as April is approaching that it brings with it….showers? Well we say 'bump that noise.' We'll make sure to keep you out of the rain and dried off- well, unless you start going to outdoor baseball games that is. Wait for warmer months man! Anywho, regardless of the month, there's always a flurry of activity in New York City to get you out of the doldrums of that studio apartment of yours. You can catch us at some of these below, but here now are your April 2014 Events in New York City: Where You Need to Be

April 2014 Events in New York City: Where You Need to Be

Date: Wednesday, April 9th, 2014

Event: Whisky Live New York 2014

Place: Pier Sixty – Chelsea Piers

Cost: General Admission – $119 – Evening Ticket; $149 – VIP Ticket

The Scoop: Nothing exudes that combination of class and cool like a swirling glass of the brown stuff.  Whether you're a modest drinker or a true connoisseur, the aging and distilling of whisky always seems to teach us something different with every sip.  This month, the City's largest tasting of all things whisky returns to the immaculate setting at Pier Sixty for a three and a half hour event that features live music, a full dinner buffet, a tasting glass and show guide, and of course, dozens upon dozens of exhibitors from Wild Turkey and Whistle Pig to Bulleit, Four Roses and George Dickel.  Whiskey Live New York stops locally just once a year, and now's your final chance to secure your space at the event.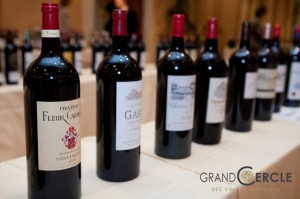 Date: Wednesday, April 9th, 2014

Event: Grand Cercle des Vins de Bordeaux Wines

Place: Manhattan Penthouse

Cost: $85 – Wine Tasting; $150 – Tickets for Two
The Scoop: The Bordeaux region is among the most predominantly renowned among France's finest wine regions.  For two full hours 38 of the area's winemakers will converge in New York City in celebration of tasty wines and to help spread the knowledge of what makes Bordeaux wines so very special.  The Manhattan Penthouse plays host to Grand Cercle des Vins de Bordeaux bringing together some of the industry's most respected wineries from the right and left bank along side some French cheeses and some sweet and savory eats and a full silent auction to benefit ACE, which works to secure employment opportunities for the homeless.  You'll get to hob nob with expert winemakers and get to taste their very best wines, without having to board a plane to France to do so.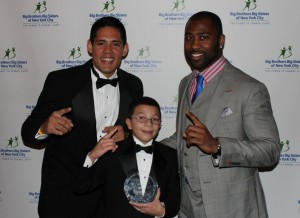 Date: Tuesday, April 22nd, 2014

Event: The BBBS of NYC: Sidewalks of New York Annual Dinner

Place: The Waldorf Astoria

Cost: Inquire Within
The Scoop: The incredible work being done by The Big Brothers Big Sisters of New York City cannot go unrecognized.  And in their 35th year in working with underprivileged youths, the organization is celebrating with a return to the illustrious Waldorf Astoria for their 'Sidewalks of New York' annual gala and dinner. Hosted by television personality Soledad O'Brien, previous 'Sidewalks' galas have honored former New York City footballers like Hakeem Nicks and Darrelle Revis with the likes of NFL Commissioner Roger Goodell and Patriots owner Robert Kraft in attendance.  This year's gala event should be just as star-studded and just as special for guests as the BBBS celebrates another year of mentoring young students toward the lives that they so rightfully deserve.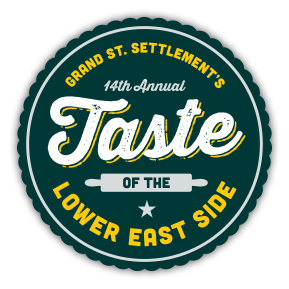 Date: Thursday, April 24th, 2014

Event: The 14th Annual Taste of the Lower East Side

Place: 82 Mercer Street

Cost: $195 – General Admission; $300 – VIP
The Scoop: The downtown area is home to some of Manhattan's best restaurants and bars and for the 14th year, many of them are coming together collectively to revel in the neighborhood's energy.  It's the Taste of the Lower East Side and with more than 50 restaurants, hundreds of hungry eaters will be treated to the most grandiose eating festival yet.  Join the likes of Beauty & Essex, Boulton & Watt, Pearl & Ash, Pig and Khao, The General, The Meatball Shop, wd-50 and many more.  Proceeds from this year's event and the elaborate silent auction and raffle will benefit Grand Street Settlement's multitude of different programs aimed at enriching the lives of the children and families in the area.  Come for the food, but contribute for the cause.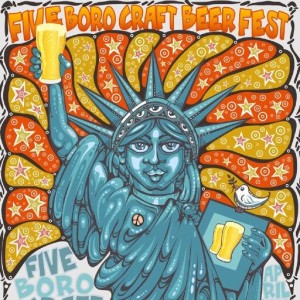 Date: Friday, April 25th, 2014

Event: 5 Boro Craft Beer Fest

Place: Studio Square NYC

Cost: $85
The Scoop: 33 different brewers.  More than 100 different craft beers.  A definitively local feel.  For the very first time, guests will flock to the modernized Astoria biergarten at Studio Square NYC, a massive space that perfectly suits an event of this size- the 5 Boro Craft Beer Fest.  With proceeds benefitting GrowNYC, the four hour beer tasting extravaganza welcomes in brewhouses from New York State pouring unlimited samples of their tasty suds.  You'll get a tasting glass to bring home with you, catch some live music, enjoy some light eats from vendors of Smorgasburg and best of all, you'll have the chance to meet and chat with the brewers themselves.  Tell 'em what you like or don't like, but most importantly, make sure to drink up.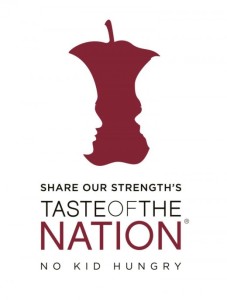 Date: Monday, April 28th, 2014

Event: Taste of the Nation NYC
Place: 82 Mercer Street

Cost: $225 – General Admission; $400 – VIP
The Scoop: Join some of New York City's most notable chefs for a food tasting frenzy ready to be unleashed upon 82 Mercer Street.  The 2014 Taste the Nation event returns to Manhattan with more than 75 different participating restaurants and the unparalleled opportunity to mingle with some of the City's most esteemed culinary masterminds and restaurateurs.  Join the likes of Danny Meyer, John DeLucie, Anne Burrell, Anita Lo, Alex Guarnaschelli, Scott Conant and more along with delectable food tastings from Ai Fiori and Alder, The Meatball Shop and Telepan, L'Artusi and Toro with drinks from some of the best bars in town for three full hours.  Best of all, the event benefits Share Our Strength, an organization focused on their 'No Kid Hungry' initiative and ceasing childhood hunger, especially here in New York City, for good.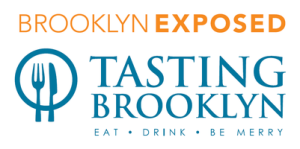 Date: Tuesday, April 29th, 2014

Event: Brooklyn Exposed's Tasting Brooklyn

Place: The Green Building
Cost: $55 – General Admission; $80 – VIP
The Scoop: Who ever said all the fun in New York only happens in Manhattan?  For the fourth consecutive year, the folks at Brooklyn Exposed are poised to show the world the culinary side of Brooklyn with Tasting Brooklyn, a two and a half hour feast of unlimited eats from some of the borough's most soft after restaurants.  This year's participants include Alice's Arbor, Dinosaur Bar-B-Que, Huckleberry Bar, Luke's Lobster, Palo Santo, The Pines and many more.  With DJ Nutritious working the mix, it's sure to be a fun, festive and action packed evening to highlight the great eats being served up in Brooklyn and to celebrate the great work being done over at BrooklynExposed.com.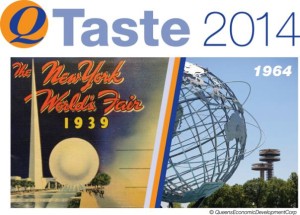 Date: Thursday, April 29th, 2014

Event: Queens Taste 2014

Place: Sheraton LaGuardia East Hotel

Cost: $100 – General Admission; $175 for Two Tickets
The Scoop: Hey Queens!  Don't worry, we didn't forget about you guys!  With close to 50 different Queens restaurants and almost 1000 or so guests, Queens Taste 2014 returns with a bang this year to benefit the Queens Economic Development Corporation.  Focused on showcasing some of the borough's unforgettable dishes while also bringing together a plethora of folks set to network at the event, it's an evening that also serves to inspire job creation and maintenance in Queens, assists in neighborhood development and highlights just a glimpse of what the borough has to offer.  This year's theme will revolve around the World Fair with samples courtesy of F Ottomanelli Burgers and Belgian Fries, COFEED, Christos Steak House, La Fusta, Artisanal Cheese, and many more to enjoy all evening long for the betterment of Queens.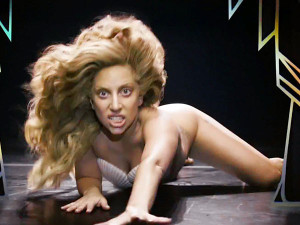 Date: Tuesday, April 1, 2014 – Wednesday, April 30, 2014

Event: Concerts Concerts Everywhere

Place: Varies

Cost: Varies
The Scoop: Check out our new concert listings for the month of April, which makes things a bit easier to track, to read, and for our own sanity, to put together:
Tuesday, April 1st
Ashanti, Album Release Party, B.B. King's
Wednesday, April 2nd
Scott Stapp, Irving Plaza
Lady Gaga, Roseland
Flava Flav and The Flavortronz, The Iridium (Early)
Flava Flav and The Flavortronz, The Iridium (Late)
Thursday, April 3rd
Dillinger Escape Plan, Webster Hall
Miley Cyrus, Izod Center
Friday, April 4th
Lady Gaga, Roseland
Saturday, April 5th
Real Estate, Webster Hall
Miley Cyrus, Barclays Center
Sunday, April 6th
Danny Brown, Bowery Ballroom
Lady Gaga, Roseland
Monday, April 7th
Lady Gaga, Roseland
Tuesday, April 8th
Danny Brown, Music Hall of Williamsburg
Wednesday, April 9th
London Grammar, Irving Plaza
Thursday, April 10th
Rock and Roll Hall of Fame 29th Induction Ceremony, Barclays Center
Milagres, Bowery Ballroom
Friday, April 11th
Murphy's Law, Brooklyn Night Bazaar (Free)
Carcass, Best Buy Theater
Antigone Rising, Mercury Lounge
The Wanted, Beacon Theatre
Armin Only: Intense, Madison Square Garden
Saturday, April 12th
Maze featuring Frankie Breverly, Beacon Theatre
Tuesday, April 15th
Caught a Ghost, Mercury Lounge
The Used, Taking Back Sunday, Best Buy Theater
Wednesday, April 16th
Christina Perri, Irving Plaza
The Pretty Reckless, Music Hall of Williamsburg
Thursday, April 17th
Black Lips, Webster Hall
Christina Perri, Irving Plaza
Friday, April 18th
Billy Joel, Madison Square Garden
Iced Earth, Best Buy Theater
Saturday, April 19th
Metal Alliance Tour f. Behemoth, 1349 & More, Irving Plaza
Sunday, April 20th
Kid Ink, Irving Plaza
Monday, April 21st
Local H, Mercury Lounge
Jonny Lang, B.B. King's
Tuesday, April 22nd
Boy George, Irving Plaza
Wednesday, April 23rd
Better Than Ezra, Irving Plaza
Thursday, April 24th
Toadies, Irving Plaza
Alter Bridge, Best Buy Theater
Sebastian Bach, B.B. King's
Saturday, April 26th
Pet Shop Boys Electric, Terminal 5
Tuesday, April 29th
Nickel Creek, Beacon Theatre
Wednesday, April 30th
Saliva, Santos Party House
The Knife, Terminal 5
David Gray, Manhattan Center Grand Ballroom
Related Articles
Share
About Author
(0) Readers Comments