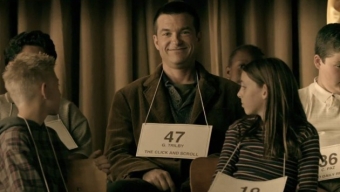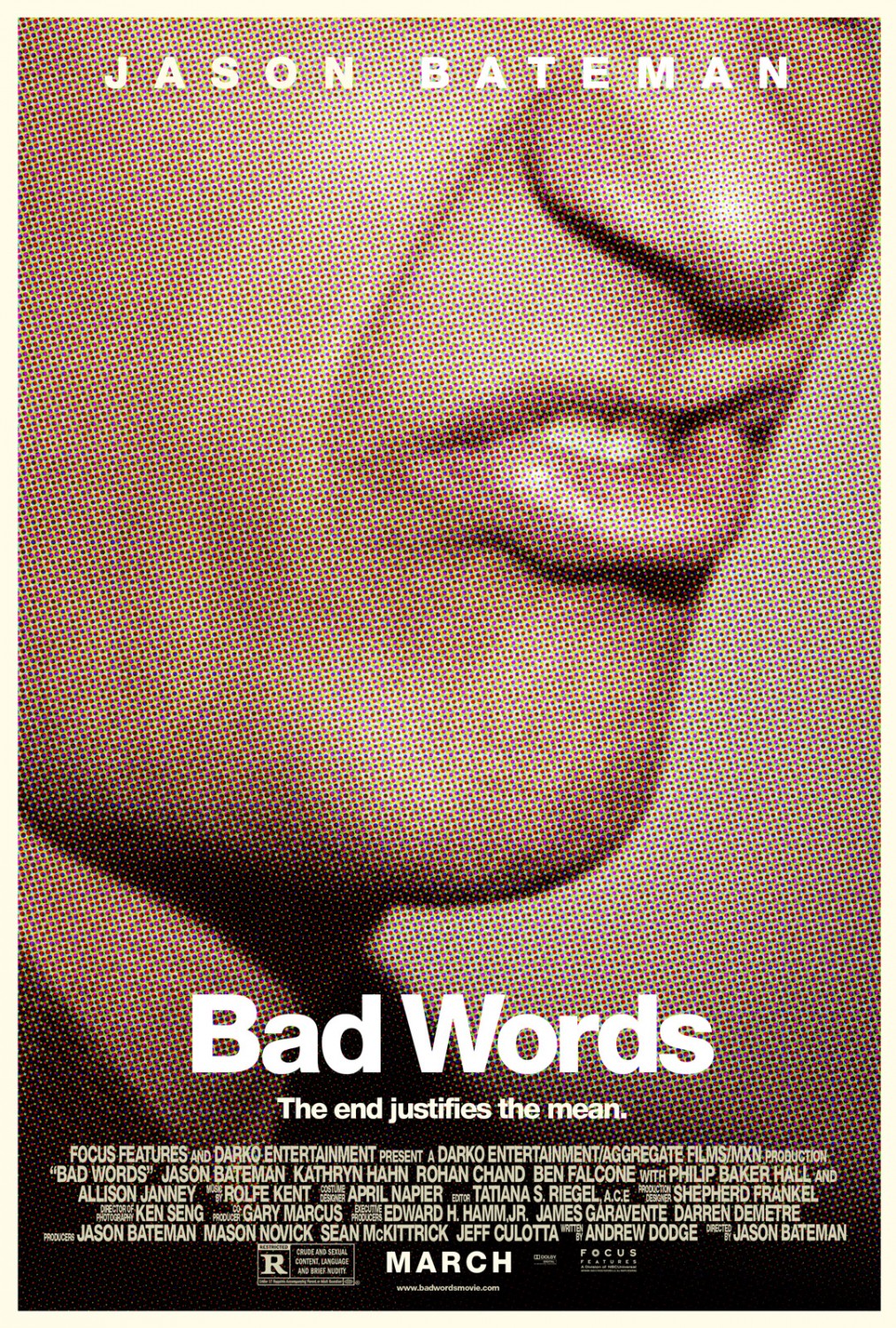 At first, his motives are as muddled as the premise. But soon viewers become enraptured by the acerbic wit and easy going charm of forty year old Guy Trilby, portayed by the sardonic Jason Bateman, whose sole purpose in "Bad Words" (R) is to exploit a loophole in the existing rules of the National Quill Spelling Bee and become champion, a slot typically reserved for gifted children.
The role of the outlaw bad boy feels like a fresh one for Bateman, who typically plays the sort of humbled everyman that moviegoers root for. Not here though, as Bateman's sarcasm and quickly timed barbs are fully on the offensive lashing out at small children, their parents and seemingly anybody that attempts to prevent his mission of hijacking the country's most renowned 'Bee.' Matching Bateman's comedic indifference at every turn, Kathryn Hahn (Step Brothers, Parks & Recreation) does an admirable job cast as Jenny Widgeon, a reporter for an online newspaper that has caught wind of Trilby's story and is tracking his competitions around the country with the hopes of discovering his purpose for causing such universal hostility and outrage solely by participating. While Allison Janney and Philip Baker Hall competently take turns at foiling Trilby's attempts, it's the antics of pint sized child actor Rohan Chand (Jack and Jill) that seem to pose the biggest challenge to Trilby's efforts.
"Bad Words" tells an entertaining story and provides plenty of belly laughs for the viewer- much of which revolves around Trilby's perfectly crafted one liners being jabbed at supporting characters of all shapes and sizes. But the film's true gem lies in its unpredictability, for it is difficult to foretell just how Trilby's path to the Championship will unfold. At an abbreviated 88 minutes, you're often left attempting to uncover Trilby's motivation to no avail and the eventual reveal is a genuine swerve which in totality, makes the entirety of the film cohesive and satisfying. And better yet, it gives viewers an even greater appreciation for Bateman's talents, who aside from portraying the film's lead, also produced and made his feature film directorial debut here.  "Bad Words" is a film that is by all accounts shocking, both from the insults blurted out by Guy Trilby and from the sheer amount of time that you'll spend laughing out loud at them as a result.
"Bad Words" starring Jason Bateman is rated R, has a runtime of 88 minutes, and is released in New York City and Los Angeles on Friday, March 14th and in theaters everywhere on Friday, March 21st.
- Jane Van Arsdale
Related Articles
Share
About Author
(0) Readers Comments