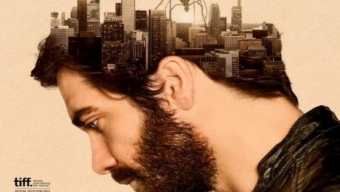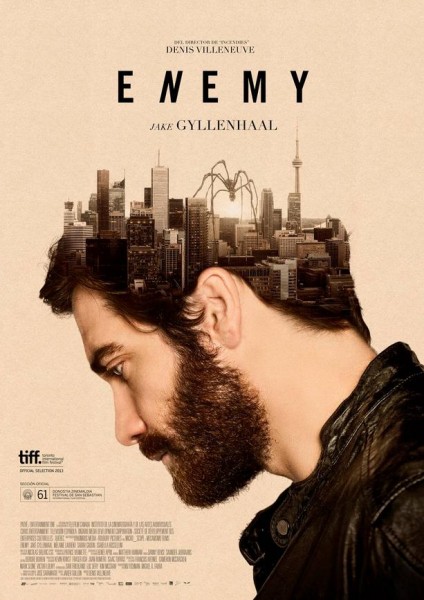 Director Denis Villeneuve's latest feature, "Enemy" (R), starring Jake Gyllenhaal simply put is a highly abstract film which leaves much to the imagination.  With more than several moments sure to leave you scratching your head and trying to make sense of what was taking place, somehow you're able to remain completely zoned into this unconventional picture.  It begins and ends with the film's talented cast with Mélanie Laurent starring as Mary, the pregnant wife of Gyllenhaal's identical alter-ego and actress Sarah Gadon, who more than holds her own as Helen, girlfriend to the second part of Gyllenhaal's dual role.
In "Enemy," Gyllenhaal first appears as disheveled history professor Adam Bell.  At the suggestion of a co-worker, Bell watches a film on his laptop and spots what appears to be his own personal doppelganger. In a panic, Bell is compelled to track down the actor in this film who goes by the name of Anthony Clair and upon tracking down him down by any means necessary, the story becomes a bizarre and twisting tale of intrigue which simply becomes a bad idea for everyone involved. 
This is very much a story that is left open to interpretation with so many variables that come into play.  "Enemy" is a psychological thriller that touches on the pitfalls of depression while focusing on two seemingly identical people who lead completely different lives and live in totally different worlds, which ultimately collide with each other. With an opening reminiscent of "Eyes Wide Shut," the film is full of nudity, sex, masturbation and a preponderance of unusually large insects. On the other hand, the conclusion of the film is morbid and dark, touching upon on death and tragedy in a way that reinforces the fact that the universe simply does not have room for two people who are truly identical in every fashion. 
 
Though "Enemy" was very well acted and highly unusual, it was often difficult to make sense of at times.  Overall, the movie was a bit underwhelming but the psychologically thrilling and disturbing nature of the picture are sure to at least keep you tuned in for its duration. 
 
"Enemy" starring Jake Gyllenhaal is rated R, has a runtime of 90 minutes, and is released in New York City on Friday, March 14th.   
- Eugene Jerome
Related Articles
Share
About Author
(1) Reader Comment