Keep your fingers crossed and hope with us that the worst of this snowy, soggy winter is behind us. What's that? It's supposed to snow AGAIN this weekend? Crap. Well, hopefully by the time you come across this post the chilly February winds are long gone and springtime begins to take shape. With what we've outlined below, you can throw away the green socks in anticipation for St. Patrick's Day because there are far more happenings in New York City to get excited about. And with that in mind, in the month of March, here are the Events in New York City: Where You Need to Be.

March Events in New York City: Where You Need to Be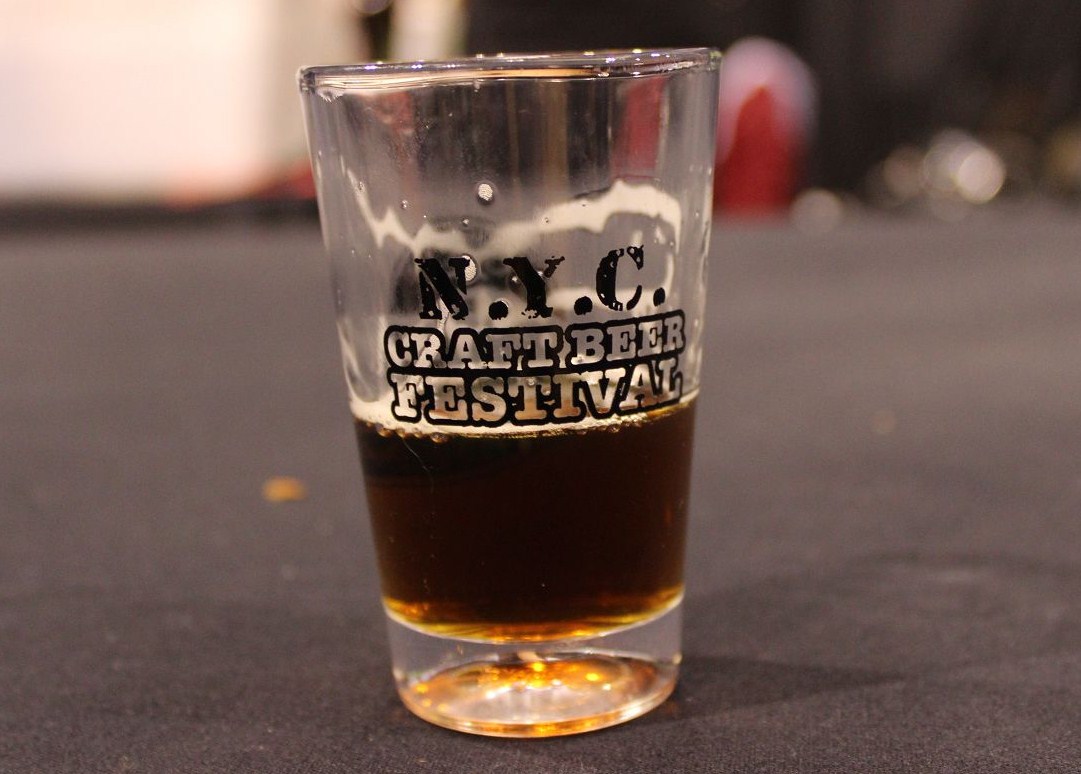 Date: Friday, February 28th – Saturday, March 1st, 2014

Event: NYC Craft Beer Festival – Spring Seasonals

Place: Lexington Avenue Armory

Cost: General Admission – $55 Advance, $65 Day of Show; VIP – $75 Advance, $85 Day of Show

The Scoop: Look, we're gonna start this month where we left off last month. If you've spent any time on this site at all, you're likely to have read about the NYC Craft Beer Festival, which runs 3-4 times a year at an array of venues across the City. Their 'Spring Seasonals' event is perhaps our favorite of all because it brings more than 150 beers that move away from the heavier, heartier holiday and winter brews to crisp, refreshing warm weather beers. With a Friday night session and two separate two and a half hour sessions on Saturday, there's no shortage of options to suit your weekend. Join breweries from Allagash to Elysian Brewing, Alphabet City to Kona, Victory Brewing to Bell's (!!) and so much more local and domestic beers, plus a slew of imports. There's also some food available for purchase as well, so string together your pretzel necklace and come thirsty to one of early spring's finest beer tasting extravaganzas.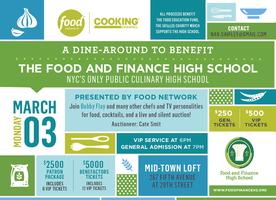 Date: Monday, March 3rd, 2014

Event: Small Plates, Big Hearts

Place: Midtown Loft & Terrace

Cost: VIP – $500; General Admission – $250
The Scoop: If you've got the cash, we've got the cause for you. At "Small Plates, Big Hearts," you can meet Chef Bobby Flay and enjoy a walk around tasting to benefit New York City's only public culinary high school – The Food and Finance High School. You'll find cocktails, a live and silent auction and celebrities like guest emcee TV Personality Sunny Anderson. You'll learn a great deal about the work being done at the high school, more than just what we recently previewed and you'll enjoy a festive evening of delicious eats inside of a posh terrace setting.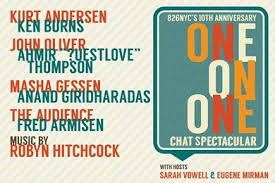 Date: Wednesday, March 5th, 2014

Event: One-on-One: 826NYC's Tenth Anniversary Chat Spectacular

Place: Town Hall

Cost: $40 – $250
The Scoop: Speaking of non-profits, 826NYC is a group that aims to support student writing and empowers teachers with the ability to do so. Their Tenth Anniversary Chat Spectacular welcomes some of the most brilliant and creative minds in New York City for an evening of candid conversation featuring comedian John Oliver, filmmaker Ken Burns, The Roots' drummer ?uestlove, Fred Armisen, author Kurt Andersen and more. Hosted by author Sarah Vowell and comedian Eugene Mirman, the evening will be candid and entertaining and potentially hugely motivating in mentoring students of all ages to hone their written creativity and ability.
Date: Tuesday, March 11th, 2014

Event: James Suckling & Zachys Present: Great Wines of Bordeaux

Place: City Winery

Cost: $145
The Scoop: If you know a thing or two about wines, then you know how serious a venue City Winery is. On March 11th, you'll have the opportunity to meet the producers of and taste some "Great Wines of Bordeaux"- among the finest regions in all of France. With more than fifty winemakers and over 100 different wines to sample, there is no shortage of information to be gleaned from the happenings whether you're a wine snob or a novice. Sip and swirl each wine around the room as live music plays behind you. Grab from a selection of hand picked cheeses as you enjoy wines personally selected by wine critic James Suckling. And every wine offered is rated 90 points or more. Taste something you'd like to bring home? Every bottle on hand will be available for online purchase and shipping as well right from the event.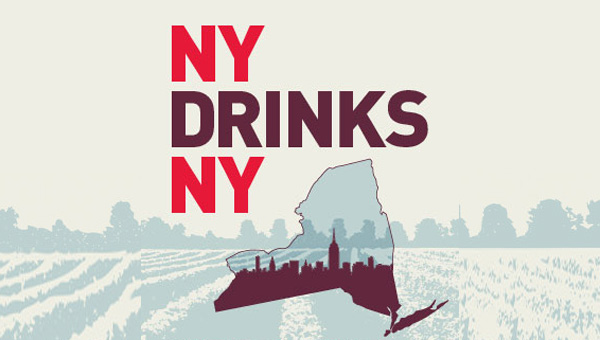 Date: Monday, March 17th, 2014

Event: NY Drinks NY Grand Tasting

Place: Astor Center

Cost: $35
The Scoop: There might not be an event with better value this month as the Third Annual NY Drinks NY Grand Tasting comes to the Astor Center. The massive setting plays host to a two hour tasting that boasts more than 100 local wines from Long Island, Niagara, the Finger Lakes and more. There's sure to be a nice sized crowd, some light eats, and some truly fantastic wines that you probably wouldn't expect to be as good as they are. Plus, there's no better region for Rieslings than the Finger Lakes and with the weather (fingers crossed) warming up, you'll take home some affordable locally produced brands that you'll be able to locate for those outdoor barbecues and such.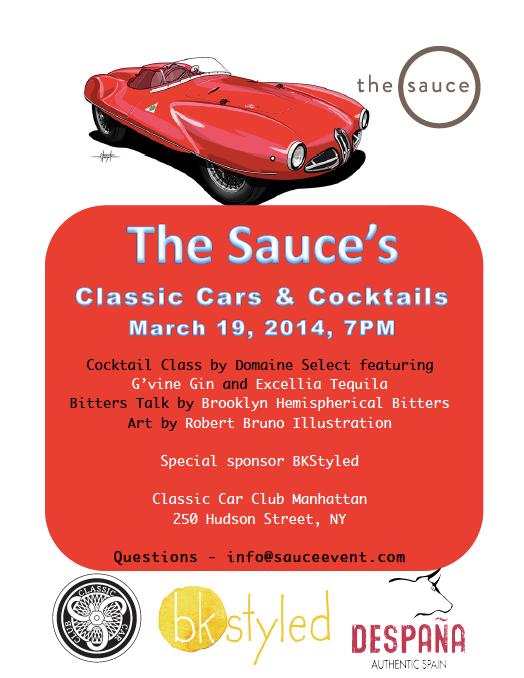 Date: Wednesday, March 19th, 2014

Event: The Sauce's 'Classic Cars & Cocktails'

Place: Classic Car Club Manhattan

Cost: $195 – Ultimate; $75 – General
The Scoop: New York City is all about diversification.  From our interests to our appetites there's no shortage of opportunities to grab our collective attention.  Embodying the essence of said diversification is local website meets lifestyle club called The Sauce, which seeks to bring together some likeminded folks that share similar passions for things like great food, music, wines, cocktails and even art.  On Wednesday night March 19th, The Sauce combines many of these eclectic tastes for an exceptional three hour evening replete with an array of culture.  Entitled 'Classic Cars and Cocktails,' guests will head downtown to Classic Car Club Manhattan where they'll be treated to learn the art of the perfect cocktail with mixes from Excellia Tequila, June Liqueur, G'vine Gin and bites from Saxelby Cheesemongers and meats courtesy of Despana Spanish Foods.  Entry will also get you your very own cocktail starter kit.  If you get a kick out of old cars and enjoy a finely crafted cocktail, it's time to hit The Sauce.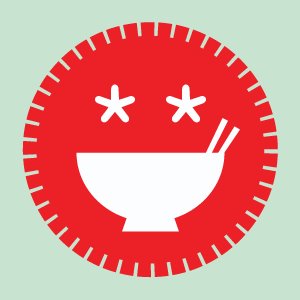 Date: Thursday March 20th, 2014

Event: LUCKYRICE: '16 Hours Til Hong Kong'

Place: Skylight Modern

Cost: $88
The Scoop: This title couldn't be more appropriate. In celebration of Cathay Pacific Airways' 5th daily flight from New York to Hong Kong, some of New York City's finest chefs are joining forces to dole out some samples of Hong Kong inspired fare. Fans of LUCKYRICE rejoice! There's no need to wait for the month of May to enjoy all that the annual festival has to offer with '16 Hours Til Hong Kong.' Guests will sample incredible dishes and drinks from chef Anita Lo, Xavier Herit, Pichet Ong, Orson Salicetti as well as RedFarm, Outer Borough, Yunnan Kitchen and more. Tasty cocktails paired with shrimp dumplings and curry fish balls, steak tartare and Hampshire pork meatballs make up just a fraction of the delicious menu. Join LocalBozo.com and a sea of others as we revel in an incredible evening of Hong Kong inspired energy, right here in Manhattan.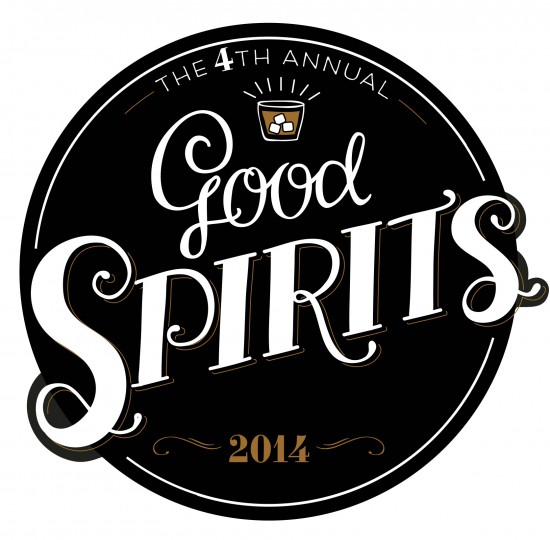 Date: Thursday March 20th, 2014

Event: Edible Manhattan's Good Spirits

Place: 82 Mercer

Cost: $50 General Admission

The Scoop: Edible Manhattan's 'Good Spirits' event is perennially among the most anticipated events of the winter time and by taking over the massive space at chic 82 Mercer year after year is no easy feat. A winter blizzard bumped the date to March, but the event is still going on as advertised. It seems that 2014 is potentially the magazine's most ambitious yet as the event welcomes the likes of Back Forty, Almond, The Fourth, Monument Lane, Hecho en Dumbo, Taco Santo, L&W Oyster Co. and many more joining a slew of spirits and beer purveyors on site. Early bird tickets are already sold out, but it's not too late to secure your General Admission tickets for you and a few pals. You'll try some new booze, taste some new food, and recall this experience for the months that follow. It's just that much fun.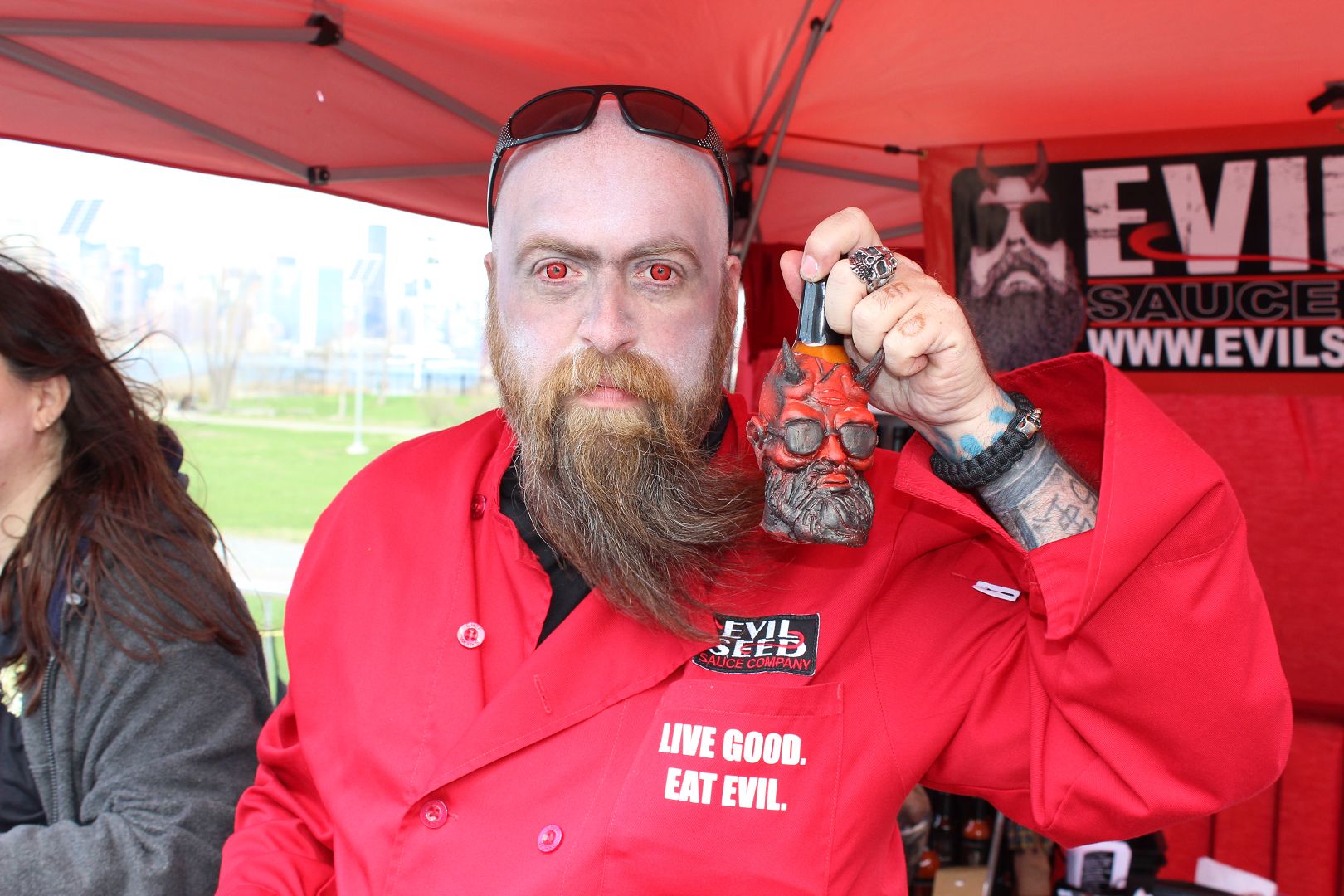 Date: Saturday, March 29th – Sunday, March 30th, 2014

Event: NYC Hot Sauce Expo

Place: Penn Plaza Pavilion

Cost: $10

The Scoop: Last year's event was absolutely killer. This time, they switch it up from Brooklyn to Manhattan. Just $10 gets you into the Second Annual NYC Hot Sauce Festival, which closes out the month of March in style. There are a plethora of other ticketing options from VIP tickets to Sweet Spot tickets, which gets you 6 beer chips. Nevertheless, you'll find dozens upon dozens of hot sauce vendors offering tasting samples and eating contests all weekend long. Chicken wing eating, spicy pizza eating, spicy knish eating, even a Bloody Mary Mix Down are just some of the happenings at the two day Festival. Go for the sauce. Stay for the beer. Enjoy all the festivities. Our advise, seek out Bonfatto's and taste Jordan Brenner's 'Strawberry Habanero Sauce,' both different and both tasty entries into the hot sauce arena.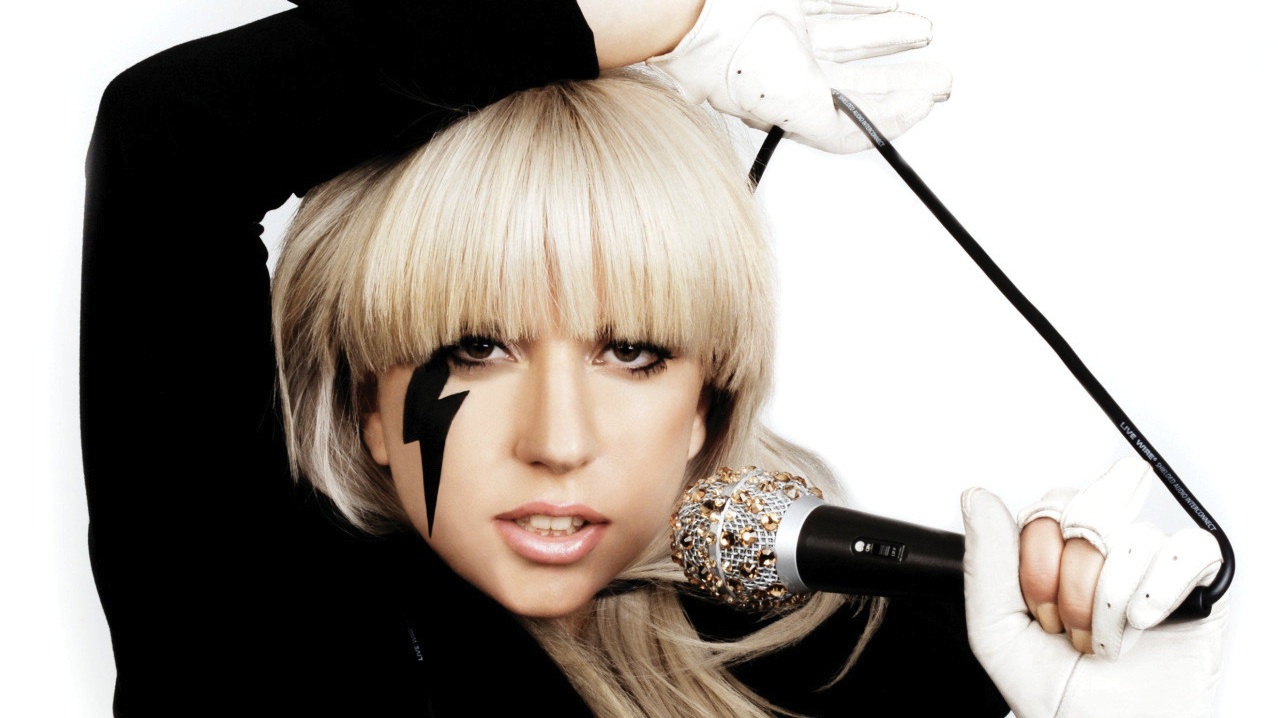 Date: Saturday, March 1, 2014 – Monday, March 31, 2014

Event: Concerts Concerts Everywhere

Place: Varies

Cost: Varies
The Scoop: We're gonna list these out a little bit differently starting this month, which makes things a bit easier to track, to read, and for our own sanity, to put together:
Saturday, March 1st
Young The Giant, Hammerstein Ballroom
Monday, March 3rd
Ashanti, B.B. Kings Blues Club & Grill
Rick Ross, Best Buy Theater
Tuesday, March 4th
Schoolboy Q, Best Buy Theater
Paul Simon & Sting, Madison Square Garden
Wednesday, March 5th
Austin Mahone, Highline Ballroom
Scott Ian's Spoken Word Tour, B.B. Kings Blues Club & Grill
Thursday, March 6th
Paul Simon & Sting, Madison Square Garden
Cults, Music Hall of Williamsburg
Friday, March 7th
Hollywood Ending, Highline Ballroom
Broken Bells, Webster Hall
Demi Lovato, IZOD Center
Robin Thicke, Theater at Madison Square Garden
The Avett Brothers, Barclays Center
The Allman Brothers Band, Beacon Theatre
Saturday, March 8th
Imagine Dragons, IZOD Center
We Were Promised Jetpacks, Webster Hall
The Allman Brothers Band, Beacon Theatre
Monday, March 10th
Lorde, Roseland Ballroom
Tuesday, March 11th
Lorde, Roseland Ballroom
Tantric, The Studio at Webster Hall
Wednesday, March 12th
Juicy J, Irving Plaza
Ellie Goulding, Theater at Madison Square Garden
Thursday, March 13th
Ellie Goulding, Theater at Madison Square Garden
Friday, March 14th
HIM, Irving Plaza
Saturday, March 15th
AJR, Gramercy Theatre
The Allman Brothers Band, Beacon Theatre
Sunday, March 16th
HIM, Irving Plaza
Tuesday, March 18th
The Allman Brothers Band, Beacon Theatre
Thursday, March 20th
Drive-By Truckers, Terminal 5
Band of Skulls, Warsaw
Friday, March 21st
Asking Alexandria, Best Buy Theater
Breathe Carolina, Gramercy Theatre
Cut Copy, Terminal 5
Warpaint, Webster Hall
Billy Joel, Madison Square Garden
Casting Crowns, Prudential Center
The Allman Brothers Band, Beacon Theatre
Saturday, March 22nd
Gary Numan, Webster Hall
Cut Copy, Terminal 5
Kid Cudi, Barclays Center
Monday, March 24th
Sam Smith, Webster Hall
Tuesday, March 25th
Mindless Self Indulgence, Irving Plaza
Wednesday, March 26th
Dale Earnhardt JR JR, Webster Hall
Anvil, Santos Party House
Friday, March 28th
…And You Will Know Us By The Trail of Dead, Music Hall of Williamsburg
Dream Theater, Hammerstein Ballroom
Lady Gaga, Roseland Ballroom
The Allman Brothers Band, Beacon Theatre
Saturday, March 29th
Children of Bodom, Irving Plaza
Switchfoot, Terminal 5
…And You Will Know Us By The Trail of Dead, Bowery Ballroom
Childish Gambino, Hammerstein Ballroom
Sunday, March 30th
The Ataris, Gramercy Theatre
Lady Gaga, Roseland Ballroom
Monday, March 31st
Black Sabbath, Barclays Center
Lady Gaga, Roseland
Related Articles
Share
About Author
(0) Readers Comments