An Evening with The Fray
A SiriusXM Exclusive Subscriber Event
A LocalBozo.com Concert Review
The Marlin Room at Webster Hall, New York, NY
February 25, 2014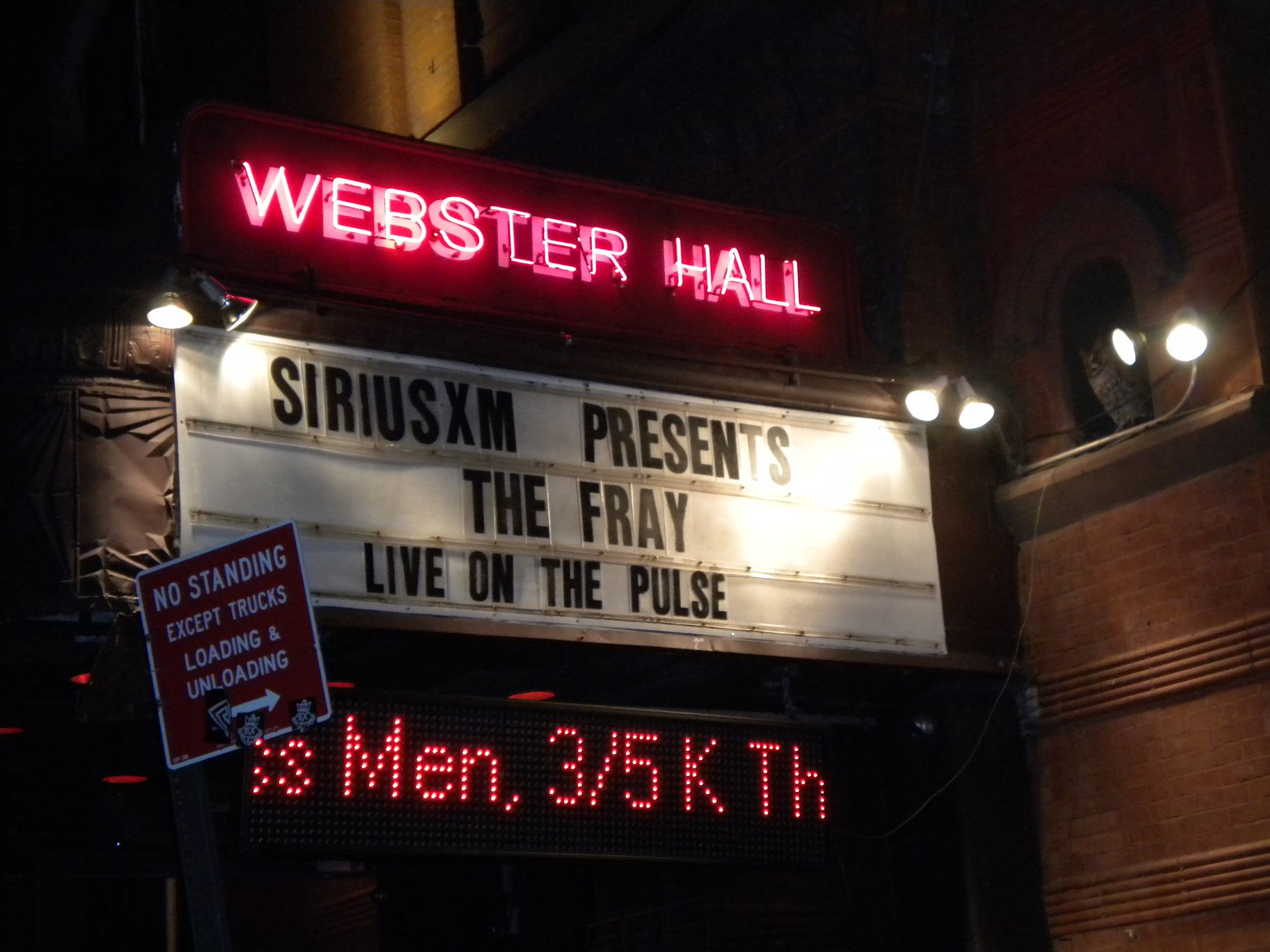 The folks at SiriusXM are used to hosting high profile recording artists inside of an intimate setting in New York City. On Tuesday evening, some 150 fortunate fans were treated to a stripped down acoustic set by Denver, Colorado's The Fray inside of Webster Hall's Marlin Room. The band's 50 minute, nine song acoustic set would celebrate the band's fourth full length effort, "Helios," which dropped yesterday. Streaming live on SiriusXM channel "The Pulse," mainstay disc jockey Jim Ryan greeted the audience promptly at 8pm, and wasting no time, Ross handed the stage over to the quartet to a warm greeting from die hard fans and satellite radio subscribers alike.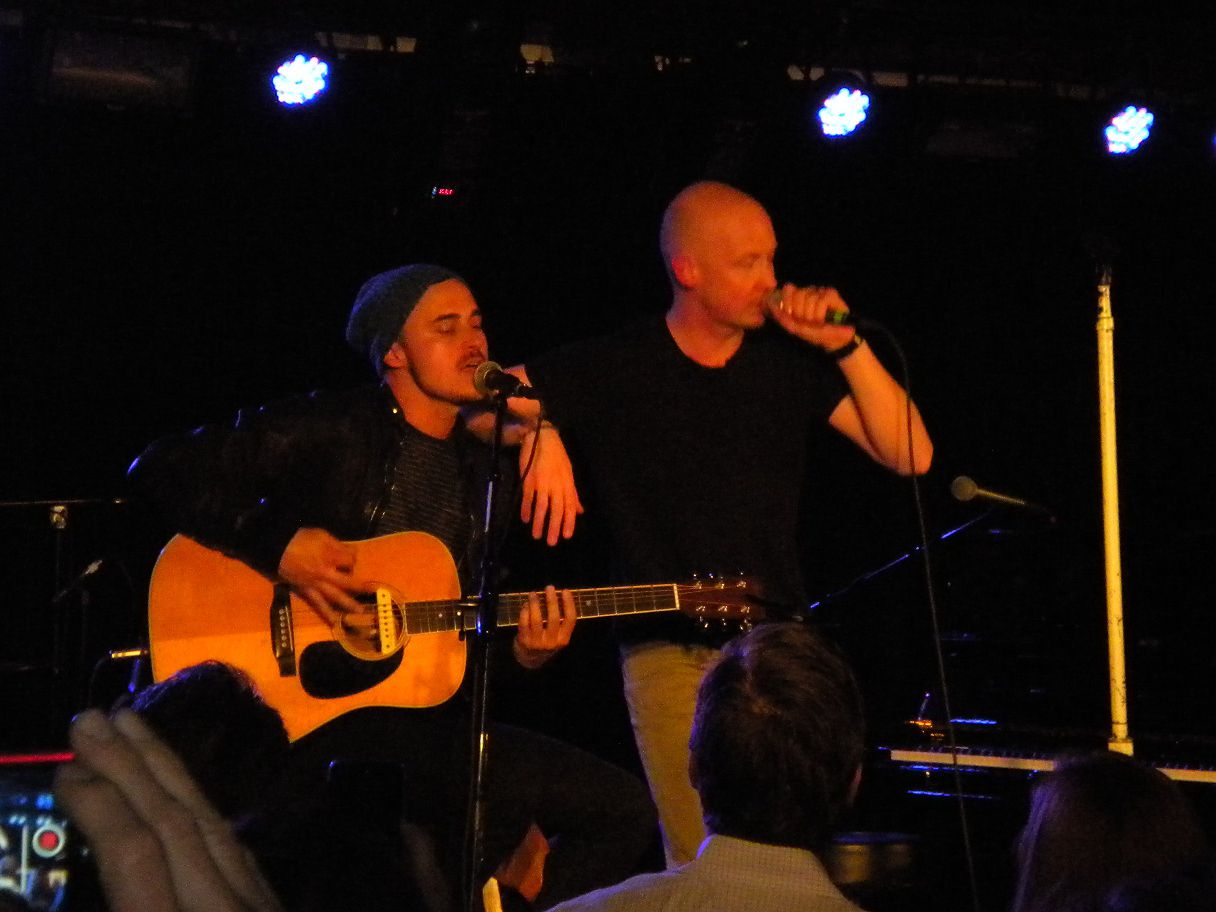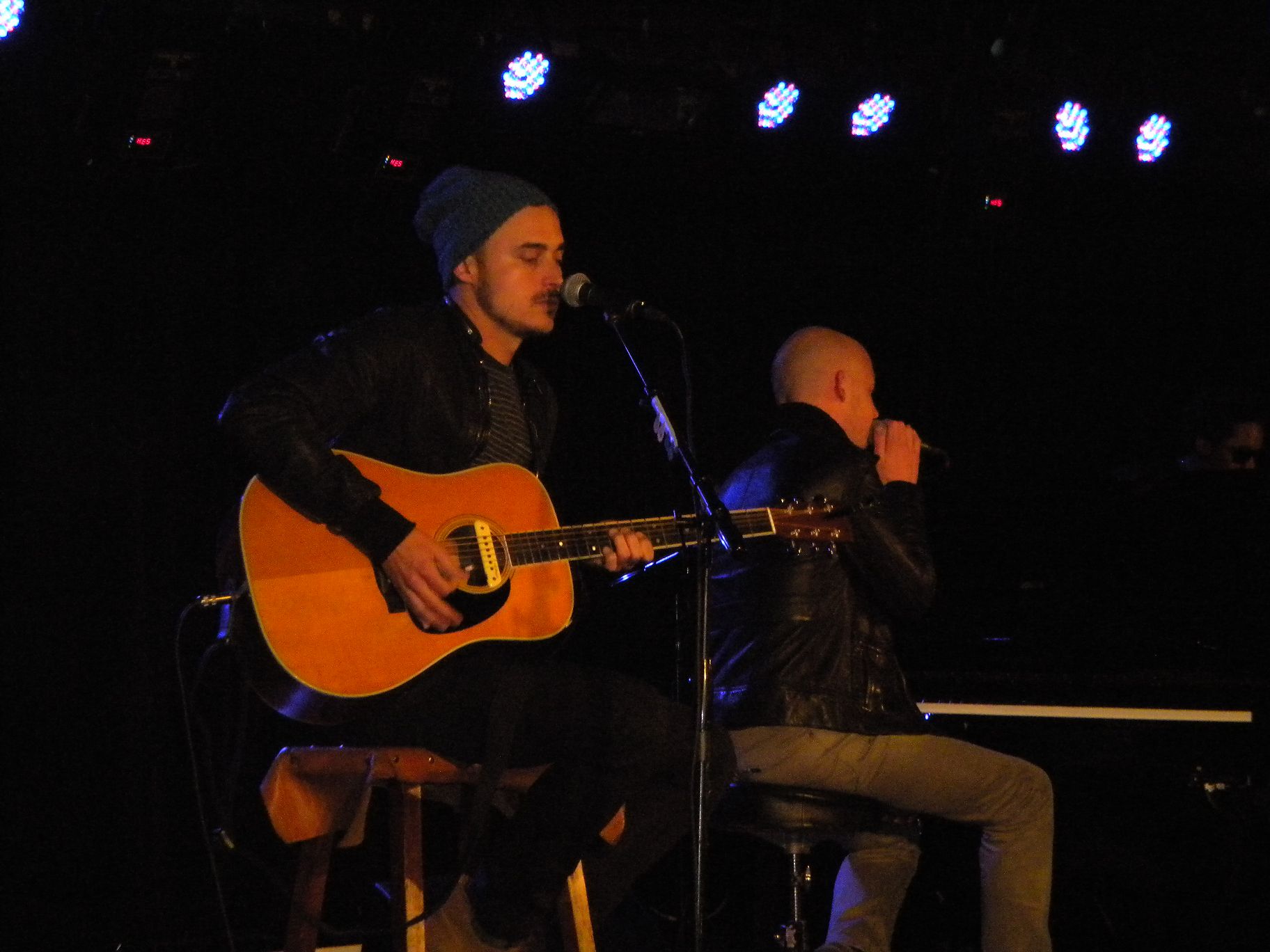 Beginning the evening with a bit of housekeeping, frontman Isaac Slade announced that the band's longtime drummer Ben Wysocki, noticeably absent from the diminutive stage was at home with his wife in expectation of the couple's first child. That aside, the band hardly missed a beat evidenced as the show kicked off. Accompanied by his trademark black Yamaha piano, Slade slid seamlessly into the opening notes of the soothing "Our Last Days," among only three newly released tracks that the band selected to showcase on this night. The band focused on its core set of chart topping hits while sprinkling in a few new tunes early in the set.
It should also be mentioned that the featured vocals of rhythm guitarist and contributing songwriter Joe King drew perhaps the biggest ovation of the evening, during the poignant "Ungodly Hour." King was on point as the crowd looked on in astonishment at the founding member's impressive vocal range. This unexpected display of vocal prowess proved that King was no second fiddle as he seamlessly maneuvered through one of the band's more underrated mid-tempo tracks. Familiar tracks like "You Found Me" and "Over My Head (Cable Car)" from The Fray's 2005 debut album "How to Save a Life" followed as expected and were predictibly well received.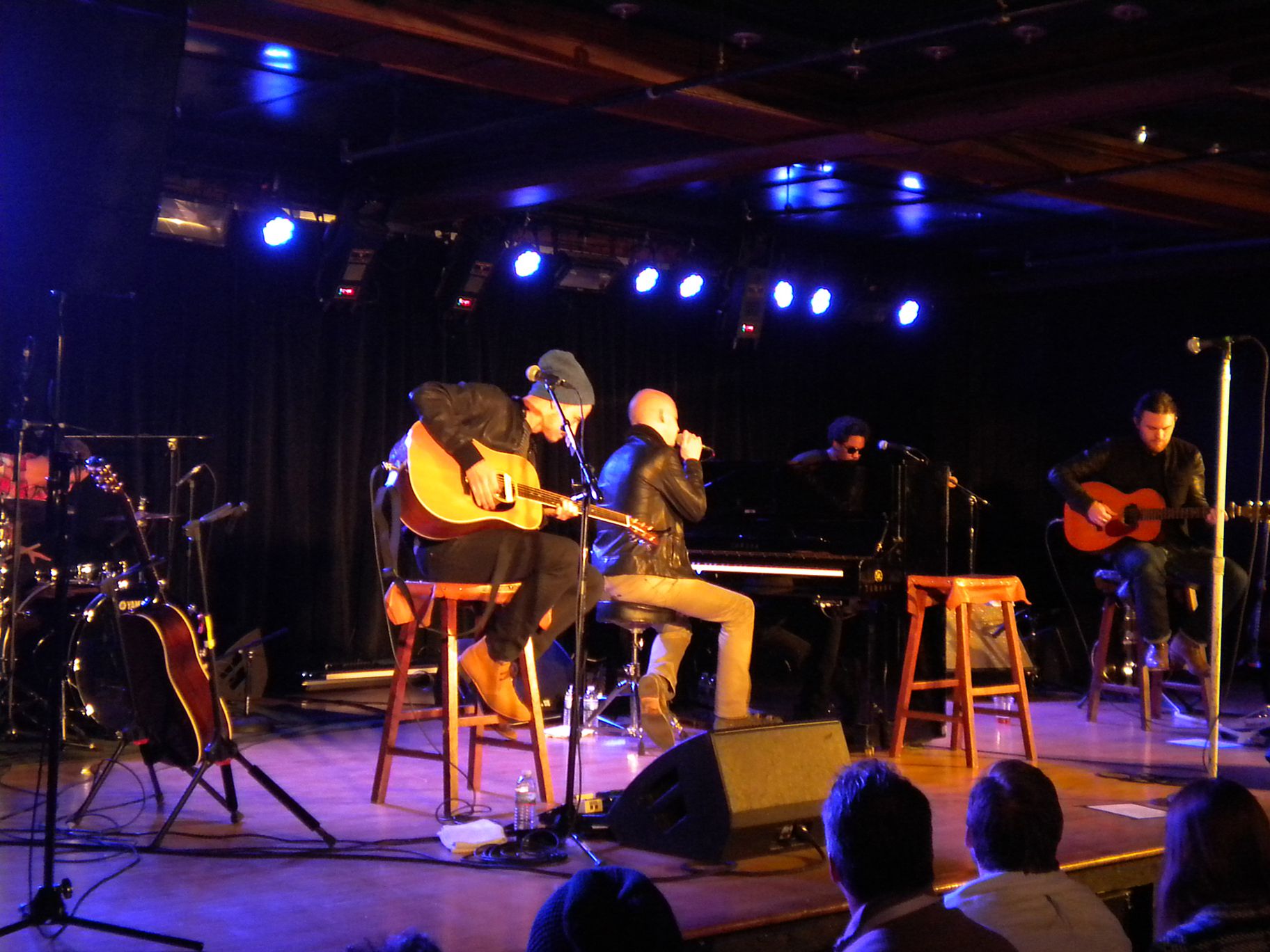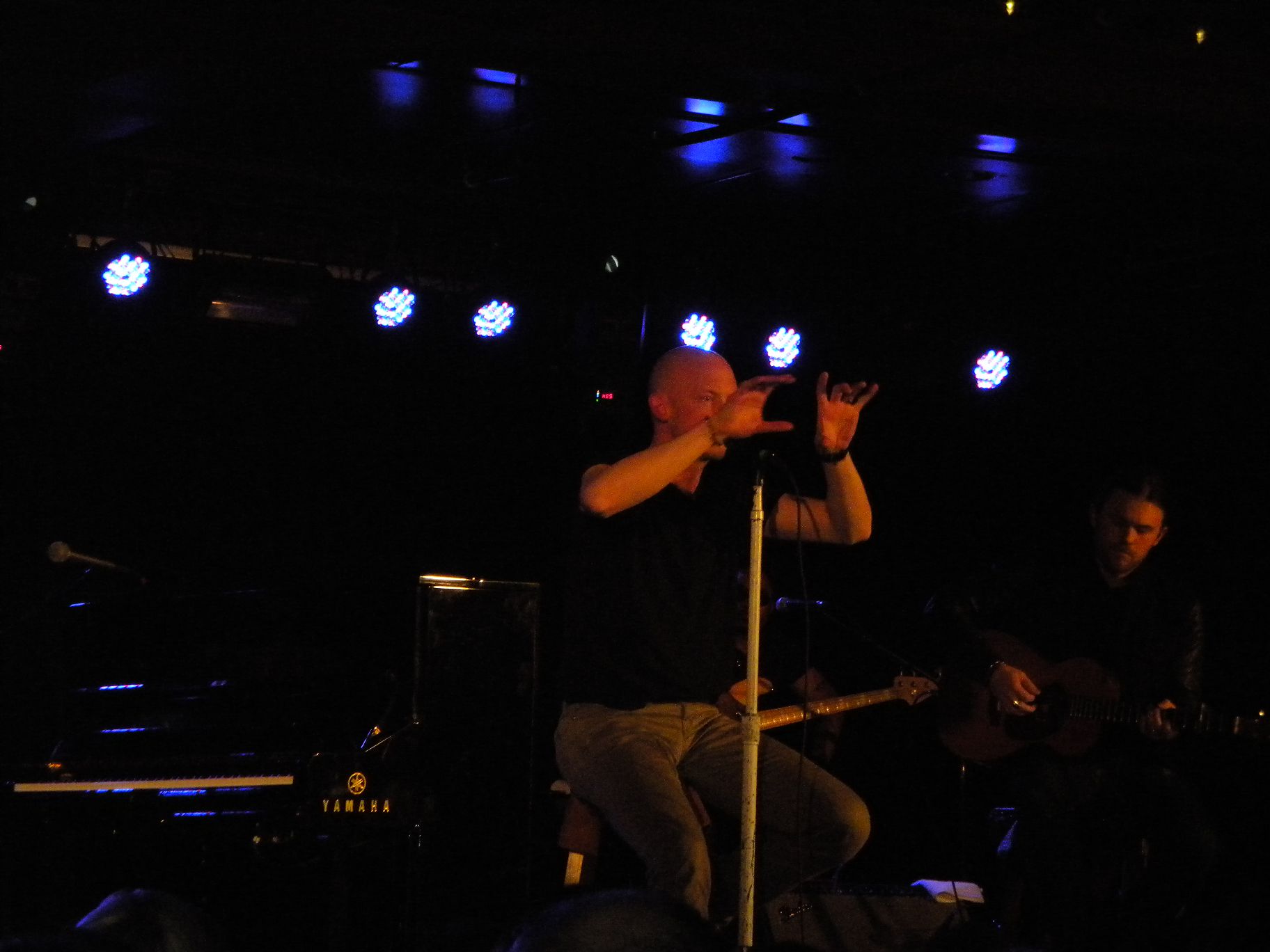 Slade and company would save their current hit single to round out the evening. Politely asking fans to rise from their seats, the band transitioned into "Love Don't Die," an easy-going, upbeat number that stands out amongst a string of successful mid-tempo tracks that describe among other things love, loss and their commitment to Christianity. Though the set was a bit abbreviated, it served as a purview into the band's main strengths, namely their dynamic vocals, penchant for writing catchy pop songs and most importantly, an undying connection with their fans- who were as into this show as any of the recent SiriusXM sponsored concerts in recent months here in Manhattan. With the success of their immensely popular lead single and a new album available now, The Fray are well on their way to having a banner 2014, with the continued support from their friends at SiriusXM's "The Pulse."
- Buzz Francis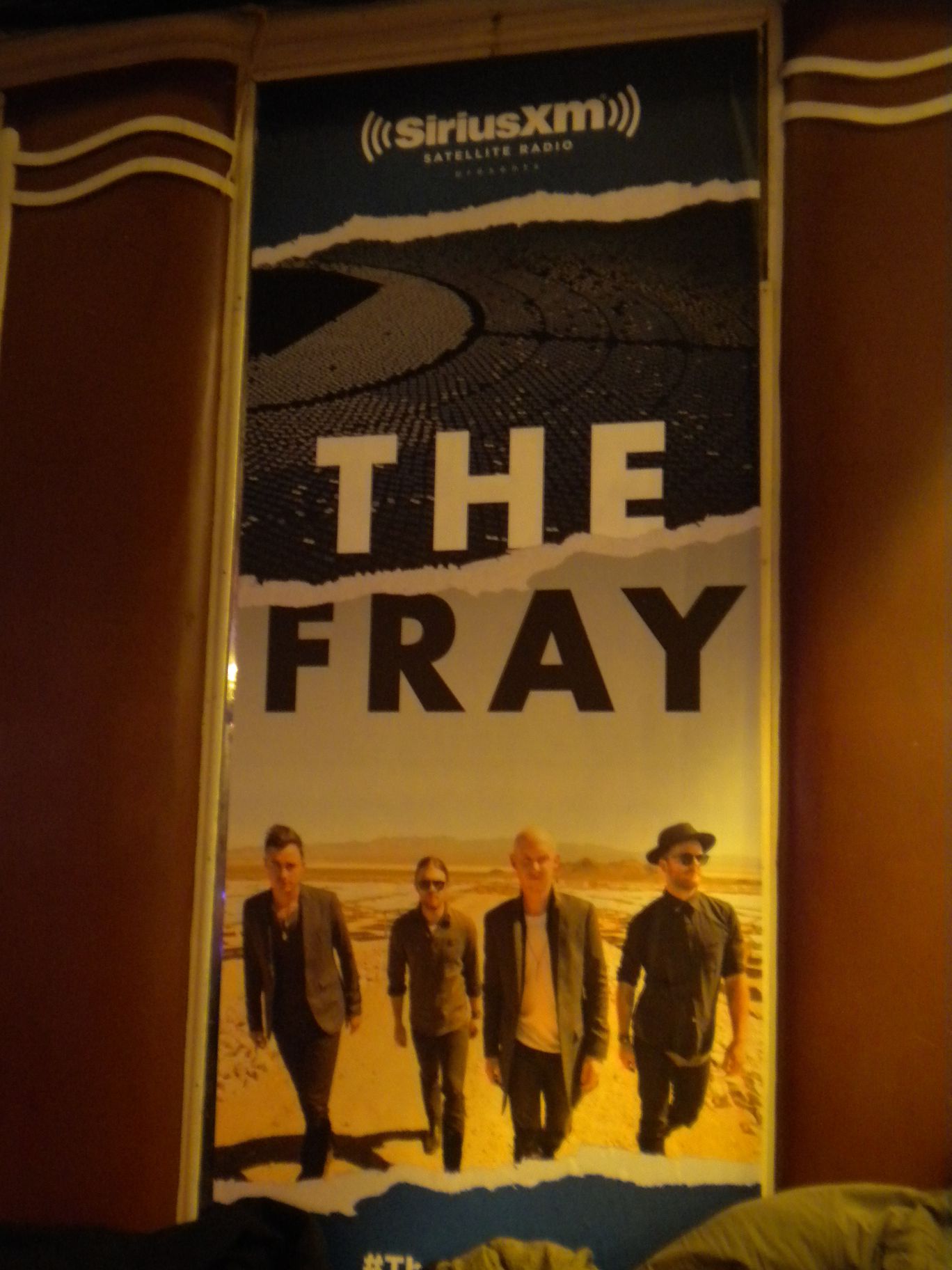 Related Articles
Share
About Author
(0) Readers Comments