Ouch. Yes even your favorite neighborhood LocalBozos can feel the wrath of cupid's arrow. The month of February brings with it the year's shortest month, Valentine's Day, and even the comforts of one long weekend for Presidents Day. And in New York City, there's no better place to enjoy perhaps the coldest month of the year than with some of the outstanding upcoming events we've outlined below. From New York City Beer Week to a multitude of different concerts, start making your plans now for February at some of the events Where You Need to Be.

February Events in New York City: Where You Need to Be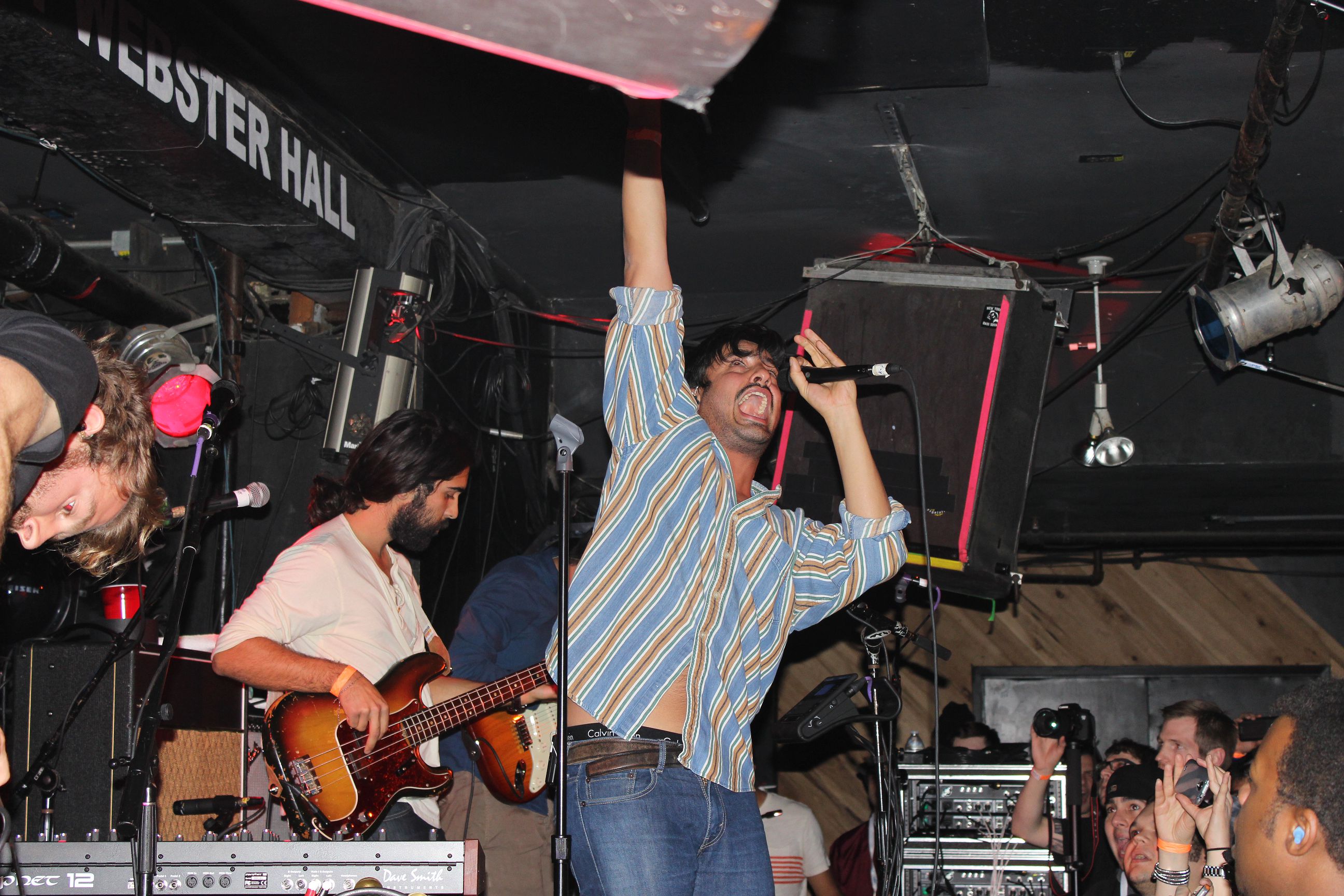 Date: Saturday, February 1st, 2014 – Friday, February 28th, 2014

Event: Concerts Concerts Everywhere

Place: Varies

Cost: Varies
The Scoop: There's a certain football game coming to town and it's bringing a ton of celebrities to our area, kicking off the February calendar with concerts that won't stop for four strong weeks. We begin with WFAN's 'Big Hello to Brooklyn' a wintry festival that features the likes of the Red Hot Chili Peppers, New Politics and MS MR at the Barclays Center on 2/1. Billy Joel's second residency date at the Garden goes down on Monday 2/3. Expect a slew of rarities amongst a great portion of the iconic pianist's hits. The band that made a name for themselves with perhaps the longest song titles in creation stops at the Roseland Ballroom on 2/4. It's Panic! At the Disco. Meanwhile on 2/5, Amnesty International brings 'Bringing Human Rights Home' to the Barclays Center behind the talents of Imagine Dragons, The Fray, Tegan and Sara, and CAKE to name a few. Thursday, February 6th The Hold Steady heads to Music Hall of Williamsburg for the 'Nights Go On Forever Tour' while Karmin takes over Irving Plaza. Terminal 5 is the site on Friday, 2/7 for Lord Huron's biggest solo show in New York to date and unsurprisingly, tickets are moving quickly. Speaking of not many tickets remaining, the boys from Arctic Monkeys have a huge show at Madison Square Garden on Saturday night 2/8 with help from Deerhunter. Electro-king Skrillex kicks off some local dates on 2/11 and 2/12 in Brooklyn and quartet Kodaline brings their live show to Webster Hall on 2/12. Songstress Macy Gray has a string of shows at The Iridium on 2/13 and 2/14- two shows per evening, while many of us will be spending Valentine's Day with the likes of Kings of Leon and Gary Clark Jr. at Madison Square Garden. But if you can't get in there, head to Newark on 2/15 as Kanye West's 'Yeezus World Tour' comes across the river. Tickets are scant on 2/19 for Kaiser Chiefs at Music Hall of Williamsburg and similarly for Justin Timberlake's two night stint at Madison Square Garden on 2/19 and 2/20. Speaking of 2/20, up and comer Earl Sweatshirt hits Webster Hall (and in Williamsburg on 2/22) while The Office's Creed Bratton (real name) performs in The Marlin Room of the same venue. On 2/22, hip hop's Hopsin headlines a show at Irving Plaza for an energy fueled performance while The Sword returns to our area for a night at the Music Hall of Williamsburg on Sunday 2/23. Despite your opinions on rock's hottest chicks, Revolver's gonna tell you with the Hottest Chicks Tour- Sick Puppies and Lacuna Coil lead the pack on Monday 2/24. And the end of the month looks like this: Delta Rae at Bowery Ballroom (2/25), An Acoustic Evening with The Maine at Webster Hall (2/27), Yasiin Bey (aka Mos Def) at the Highline Ballroom (2/27), Band of Horses- A Special Acoustic Performance at Town Hall (2/28), Comedian David Koechner aka Champ Kind from Anchorman at Gramercy Theatre (2/28) and Young The Giant at the Hammerstein Ballroom (2/28). Whew.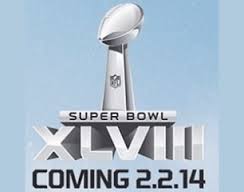 Date: Sunday, February 2nd, 2014

Event: Super Bowl XLVIII

Place: MetLife Stadium

Cost: Gulp.
The Scoop: Have you heard? Kind of a big opening weekend in February in New York. The best offense faces the best defense in this year's Super Bowl XLVIII. It's the Denver Broncos and their iconic quarterback Peyton Manning taking on the loudmouth Seattle Seahawks to crown the 2013 NFL Champion. And it's in New Jersey? All of the parties are in New York City but if you're dying to head across the Hudson, see a Bruno Mars medley AND sit outside in February to watch a football game…then why the heck haven't you bought tickets yet? Prices are dropping. Get ready- this could be the first of many cold weather games if they manage to pull this one off.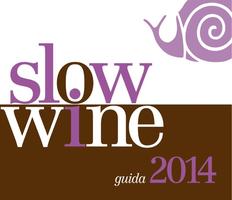 Date: Monday, February 3rd, 2014

Event: Slow Wine US Tour NYC

Place: Metropolitan Pavilion

Cost: $45
The Scoop: Ever heard of hair of the dog? The day after the Super Bowl takes over New York City, feast upon more than 70 outstanding Italian wines featured in the Slow Wine guide with the Slow Wine US Tour. The now annual guide celebrates its 3rd edition being published in English and reviews more than 8,400 different wines analyzing the approach and the finish that goes into each bottle from small producers to larger winemakers. For just $45, you'll get a copy of the guide ($25 value), some light eats, and two and a half hours to sip around the room and actually meet some of the representatives of each wine all the while understanding their distinctive approach, which has been both evaluated and subsequently approved.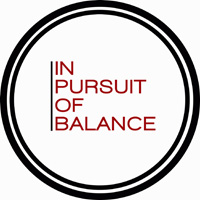 Date: Tuesday, February 4th, 2014

Event: In Pursuit of Balance 2014

Place: Three Sixty

Cost: $115
The Scoop: With more than thirty different California wineries heading to New York City, In Pursuit of Balance (IPOB) is a full on celebration of balance in some of the west coast's most bandied about Chardonnay and Pinot Noir. Led by each winery's winemaker and their staff, guests are encourage to taste and talk for three full hours inside of one of Tribeca's most seriously splendid locales. In its 4th smashing year, IPOB welcomes the likes of Ceritas, Drew, Soliste, Peay, Hirsch, Anthill, Red Car, and more for one of the month's most unique niche tasting events.
Date: Thursday, February 6th, 2014

Event: Bottlenotes and Brushstrokes

Place: 1315 Studios

Cost: $25

The Scoop: For perhaps the month's finest value, $25 gets you a great deal at Bottlenotes and Brushstrokes, an evening that celebrates the pairing of wines and artwork. The two hour tasting event brings together twelve winegrowers pouring more than 100 different wines from Europe beside artist John Diehl, who has systematically interpreted each winery by way of a commissioned painting as part of a series. The wines are for you to sample and the art is for you to gawk at as you parade around the gallery space.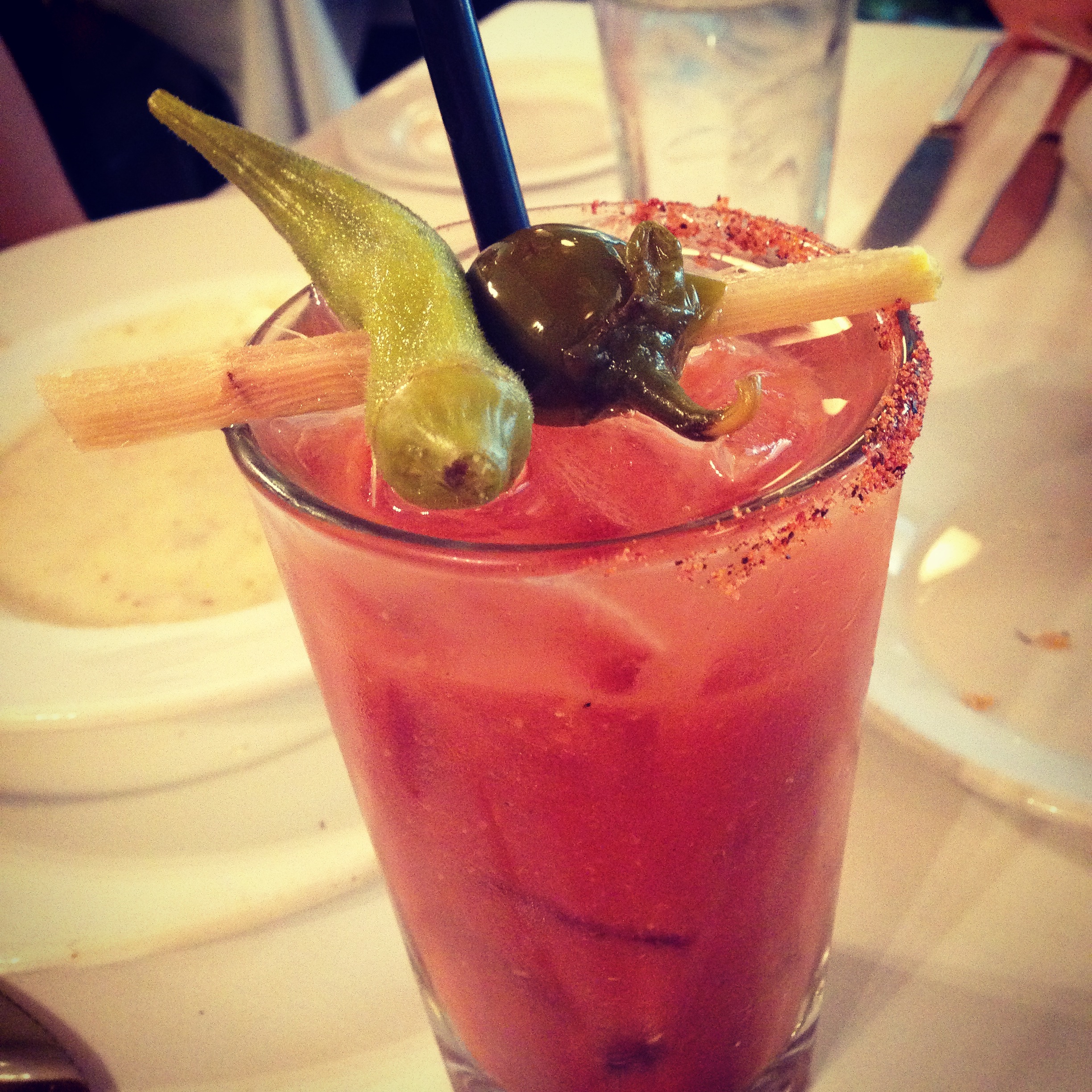 Date: Saturday, February 8th, 2014

Event: Eat, Drink & Bloody Mary 2014

Place: L'Apicio

Cost: $40

The Scoop: The weekends are for brunching and at 1pm, you'll have the chance to experience something entirely new. Well, unless you attended last year's 'Eat, Drink & Bloody Mary' at L'Apicio. The third annual Bloody Mary contest brings the likes of The Wren, DBGB, Booker and Dax, Commerce, Extra Fancy, Harlow, The Modern and many more into the excellent East Village Italian eatery to crown the King of the Mary! With tickets moving quickly, you may be forced to sign up for the waitlist, but there's no better place to find yourself on Saturdays in New York City than behind a horseradish and celery filled boozy red drink- concocted by some of Manhattan's most established drink artisans.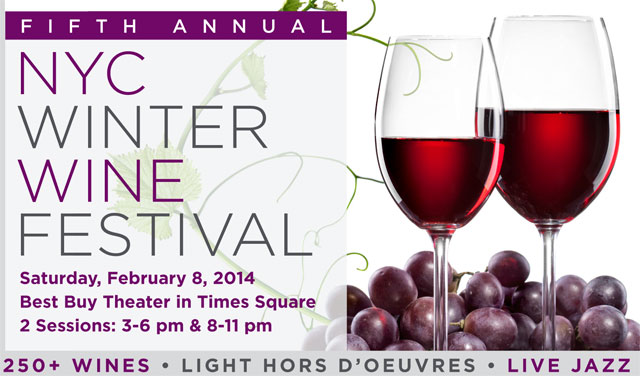 Date: Saturday,  February 8th, 2014

Event: NYC Winter Wine Fest 2014

Place: Best Buy Theater

Cost: $89

The Scoop: The 2014 NYC Winter Wine Fest is back with two action packed sessions at the Best Buy Theater. Last year's festivities were almost overwhelming with enough wine, cheese, charcuterie, and bites to satisfy even the most casual drinker. You can find us this year at the afternoon session which takes over the Theater from 3-6pm. Here, you'll find live jazz music and more than 250 different wines. You heard that right: 250 plus wines! As always, the wines are curated by Vintry Fine Wines and guests will leave with a commemorative take home glass and a wine guide for earmarking their favorites from the event. But if you're like us, choosing a few among several hundred proves to be nearly impossible.
Date: Wednesday, February 12th, 2014

Event: Brisket King NYC

Place: The Firehouse, 87 Lafayette

Cost: $75

The Scoop: Hill Country BBQ, Dinosaur-Bar-B-Q, Mable's, John Brown Smokehouse, Fletcher's Brooklyn Barbecue, Duck's Eatery, Georgia's East Side BBQ, Joe and Mrs. Doe and Kutsher's Tribeca lead the pack of restaurants and chefs vying to become the 2014 Brisket King of NYC. Lafayette Street's The Firehouse is the setting for dozens of hungry meat eaters wandering around the space- their mouths glistening, their hands dirty, their bellies increasingly full. There'll be pours of Smuttynose and Lagunitas all night long along with Oskar Blues and Tito's Vodka. Get your general admission tickets now because this event WILL sell out.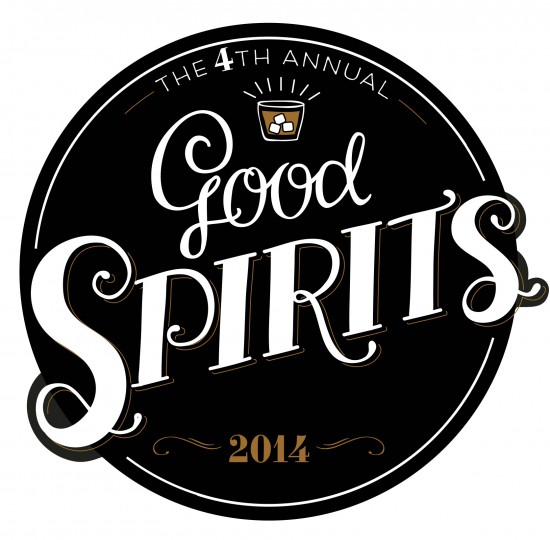 Date: Thursday February 13th, 2014

Event: Edible Manhattan's Good Spirits

Place: 82 Mercer

Cost: $50 General Admission

The Scoop: Edible Manhattan's 'Good Spirits' event is perennially among the most anticipated events of the winter time and by taking over the massive space at chic 82 Mercer year after year is no easy feat. It seems though that 2014 is potentially the magazine's most ambitious yet as the event welcomes the likes of Back Forty, Almond, The Fourth, Monument Lane, Hecho en Dumbo, Taco Santo, L&W Oyster Co. and many more joining a slew of spirits and beer purveyors on site. Early bird tickets are already sold out, but it's not too late to secure your General Admission tickets for you and a few pals. You'll try some new booze, taste some new food, and recall this experience for the months that follow. It's just that much fun.
Date: Saturday, February 15th, 2014

Event: Bacon & Bourbon 2014

Place: Astor Center

Cost: $59

The Scoop: For the 6th year in a row, New York City welcomes the Bacon & Bourbon Expo back to town promising more than twenty different whiskies in two jam packed two hour sessions. They'll be paired with small bites that compliment the spirits both savory and sweet- and also include salty strips of mouthwatering bacon. You'll get a commemorative glass and have the chance to sip and discuss the characteristics from producers like Michters, Smooth Ambler, Evan Williams, Kings Country Distillery, Elijah Craig and many more. It may not be PB&J, but find us a better pairing than Bacon and Bourbon.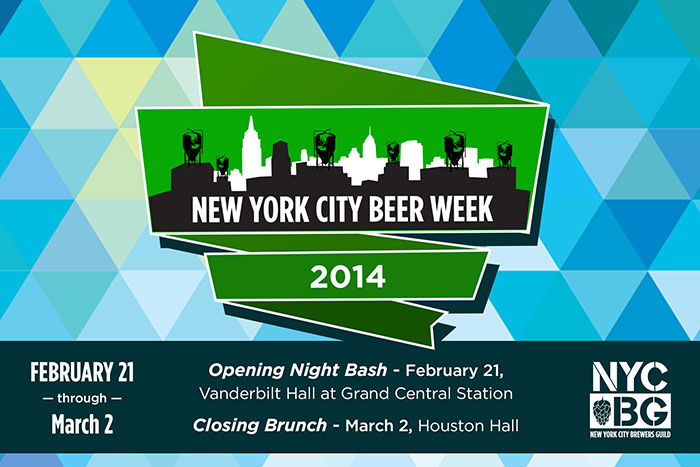 Date: Friday, February 21st – Sunday, March 2nd, 2014

Event: New York City Beer Week

Place: Varies

Cost: Varies

The Scoop: 2014 marks the 6th annual New York City Beer Week and despite being slightly longer than one week, the misleading name boasts a bevy of activities. It kicks off on Friday, February 21st with the Opening Night Bash at Vanderbilt Hall inside Grand Central Terminal. For $75, you'll enjoy more than thirty different breweries like Harlem, Chelsea Brewing Company, Brooklyn Brewery, Bronx Brewery, Gun Hill, 508 Gastrobrewery, Coney Island and many more and also, some light eats from Beer Table and Whole Foods. The Hall is set to be transformed into a huge tasting event like never before and that only begins the week. With more than 300 events, dinners, and obscure beers, you can't throw a rock in the City without hitting a piece of NYC Beer Week. And we're super psyched to hit the annual Brewers Choice event on Wednesday 2/26 at the Wythe Hotel in Williamsburg. It's got an all NY state focus with Kelso Brooklyn, Empire, Peekskill, Shmaltz, Sixpoint, and Crossroads just a few of the breweries on hand and Luke's Lobster, Mile End, Sigmund's Pretzels, Jimmy's No. 43 and a bunch more serving up some fine eats. All the information is at the Brewers Guild website, including the Closing Brunch at Houston Hall.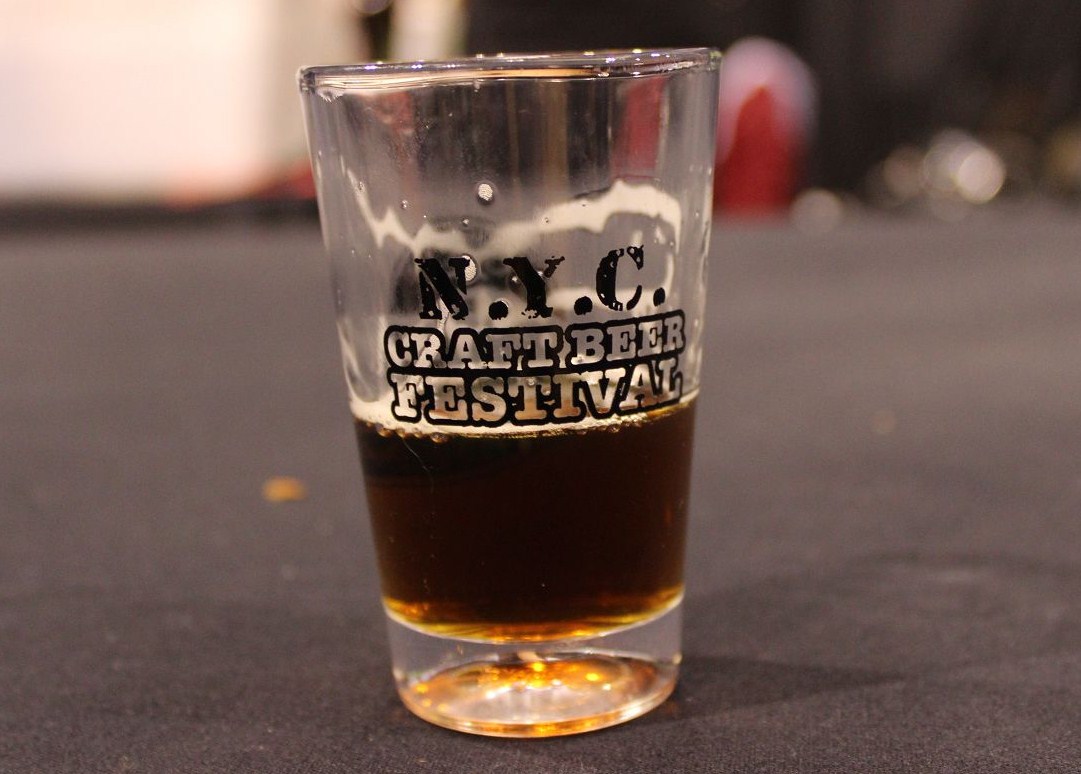 Date: Friday, February 28th – Saturday, March 1st, 2014

Event: NYC Craft Beer Festival – Spring Seasonals

Place: Lexington Avenue Armory

Cost: General Admission – $55 Advance, $65 Day of Show; VIP – $75 Advance, $85 Day of Show

The Scoop: Look, if you've spent any time on this site at all, you're likely to have read about the NYC Craft Beer Festival, which runs 3-4 times a year at an array of venues across the City. Their 'Spring Seasonals' event is perhaps our favorite of all because it brings more than 150 beers that move away from the heavier, heartier holiday and winter brews to crisp, refreshing warm weather beers. With a Friday night session and two separate two and a half hour sessions on Saturday, there's no shortage of options to suit your weekend. Join breweries from Allagash to Elysian Brewing, Alphabet City to Kona, Victory Brewing to Bell's (!!) and so much more local and domestic beers, plus a slew of imports. There's also some food available for purchase as well, so string together your pretzel necklace and come thirsty to one of early spring's finest beer tasting extravaganzas.
- Jane Van Arsdale
Related Articles
Share
About Author
(1) Reader Comment