A new year. A new you. A new New York City? We've got a new mayor on the way and a slew of new events on the calendar to start 2014 off in style. While December brought a bit of a holiday lull events-wise, everything ramps back up with the dawn of a new year. Time to take a look at what's coming up below and make sure to grab your tickets to whatever strikes your fancy before time runs out. Because in most cases, it will. Here now are your January Events in New York City: Where You Need to Be.

January Events in New York City: Where You Need to Be
Date: Wednesday, January 1st, 2014 – Friday, January 31st, 2014

Event: Concerts Concerts Everywhere

Place: Varies

Cost: Varies
The Scoop: Turn up the music because the concert calendar is getting fired up in January. It begins on the year's second day at Brooklyn Bowl as Manhattan legends Living Colour bring 'Cult of Personality' to Williamsburg. The legendary Neil Young begins a 4 night stint at Carnegie Hall on Monday, January 6th. On the 9th, punk rock legends Against Me! head to the newly opened Rough Trade for a fast paced musical romp in the record store. Super-sized hip hop artist Action Bronson has two sold out nights at Irving Plaza on 1/10 and 1/11, while on the same night, we turn back the clocks at Gramercy Theatre for Rusted Root and Cherry Poppin' Daddies. Two nights- guaranteed to sell out- it's HOV in Brooklyn as Jay-Z returns to tackle the Barclays Center on 1/12 and 1/13, while City Winery plays host to a special guest spot by moe. in the main space. On January 17th, it's the first of three sold out shows featuring the duo in Disclosure at Terminal 5 (also 1/18 and 1/19), while the trippy folk in Umphrey's McGee hit the Beacon Theatre on the 17th and The Queen of Soul Aretha Franklin hits Radio City Music Hall for two nights on 1/17 and 1/18. Speaking of 1/18, join Corey Taylor of Stone Sour and Pop Evil for an intimate night filled with ROCK! Webster Hall plays host to Bastille on Wednesday 1/22 for a sure to sell out performance by one of pop music's up and coming artists. On 1/24, join the likes of DMX, EMPD, Rakim, Big Daddy Kane, and Naughty By Nature (not cause I hate 'cha) at the Masters of Ceremony Hip Hop Reunion show at Radio City Music Hall. And the next night, throw on your shit-kickers of a country show at Madison Square Garden as Luke Bryan headlines the first of two shows (he returns in September 2014!). Billy Joel's residency every month is no secret, but it begins at the Garden on 1/27 before J. Cole brings some hip hop to the Garden's Theater on 1/28. Little Big Town opens for Keith Urban on the 29th at the Garden before the Super Bowl comes to town and so do the requisite shows. The Bud Light Hotel takes shape in January, hosting The Roots, Run DMC, and Busta Rhymes for the EA Sports Party on 1/30 and the Pandora sponsored party featuring Imagine Dragons on 1/31.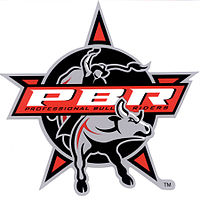 Date: Friday, January 3rd – Sunday, January 5th, 2013

Event: The Professional Bull Riders 'Monster Energy Buck Off at The Garden

Place: Madison Square Garden

Cost: $25-$205
The Scoop: We may not be able to figure out how these things are scored or who is winning, but dammit, there's something pretty rad about these makeshift cowboys riding atop of bucking bronco. It's the Professional Bull Riders tour and for the 8th January in a row, they're returning to Madison Square Garden for three nights of exciting action. Tickets start at just $25- a steal for the amount of entertainment you get from the spectacle. Plus it gives you an excuse to don a cowboy hat and drink all of the beer in New York City- just be prepared for a rowdy and lively crowd, especially in the cheap seats. You'll see more than 35 bull riders as they kick off the Built Ford Tough Series right here in Manhattan.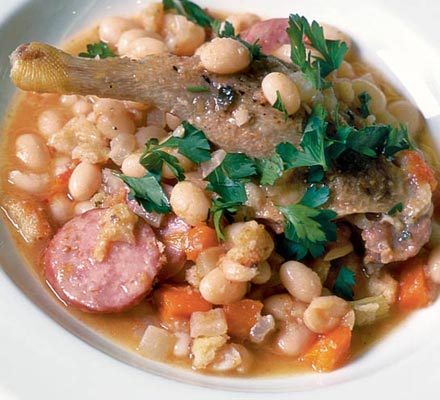 Date: Sunday, January 12th, 2014

Event: The Sixth Annual Cassoulet Cookoff

Place: Jimmy's No. 43

Cost: $30
The Scoop: With more than 10 professional and amateur chefs, The Sixth Annual Cassoulet Cookoff returns to one of our favorite East Village bars- Jimmy's No. 43. In an afternoon set to benefit the 'Local Grains Project' for Grow NYC Greenmarkets, your $30 door fee gets you unlimited eats from a variety of different inventive culinary minds and a free beer to boot. The weekend features a slew of different dinners and events at Jimmy's – all cassoulet related – but the Cookoff is by far the most festive and the most celebrated. You'll have all you can handle of beans, sausages, and who knows what else as you taste your way to the finish line, where prizes will be doled out by the people and the judges on hand.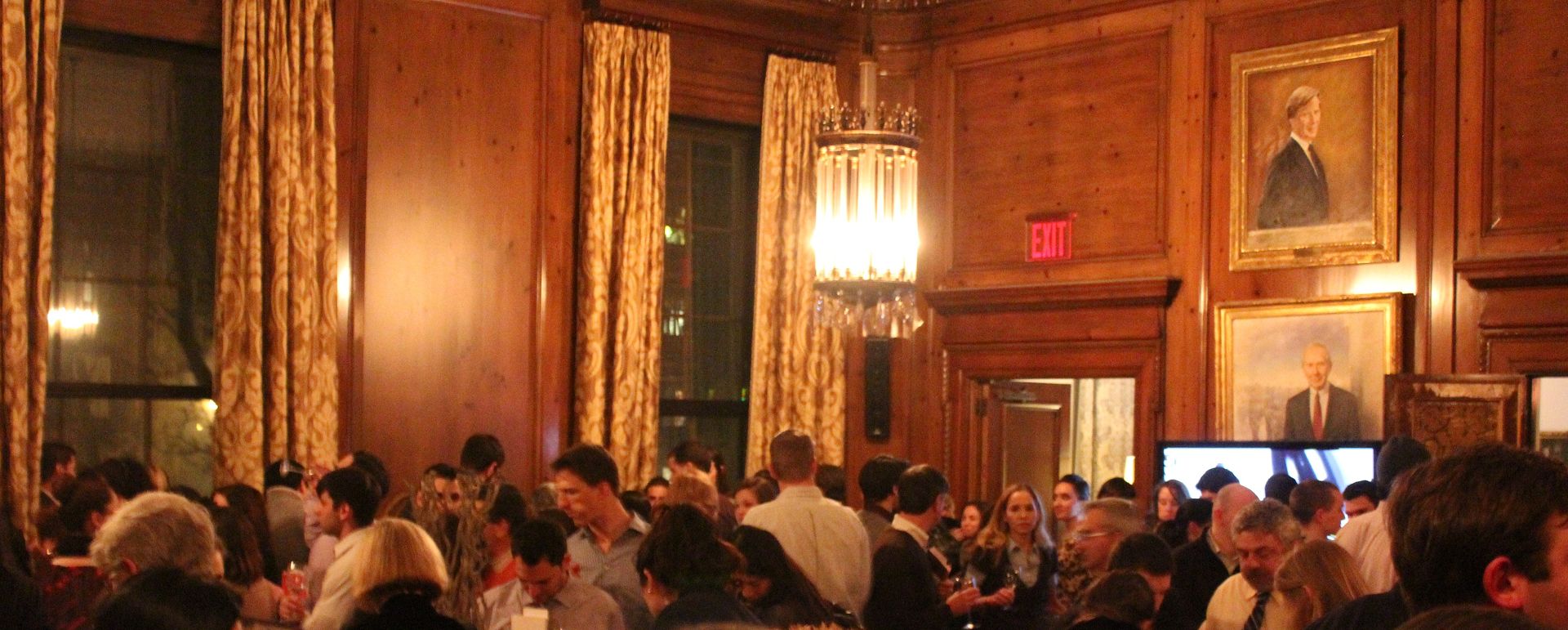 Date: Thursday, January 16th, 2014

Event: 50 Great Portuguese Wines – 2013 Selection

Place: New York Public Library

Cost: $85

The Scoop: Joshua Greene has been the editor and publisher of Wine & Spirits since 1986, so he knows a thing or two about selecting and recommending a great bottle of wine. And if one isn't enough, how about fifty of them? With the now annual 50 Great Portuguese Wines, the event brings together a range of distinctive and delicious wines from around Portugal's most popular regions. Guests are handed passports upon arriving which they are welcomed to have stamped at each tasting table as well as some truly tasty hors d'oeuvres indicative of the area. Whether you love Vinho Verde, Lisbon, Tejo or Douro- you'll learn a great deal from some of the winemakers themselves and you're certain to leave with your lips purple from the tasty array of wines selected for you here.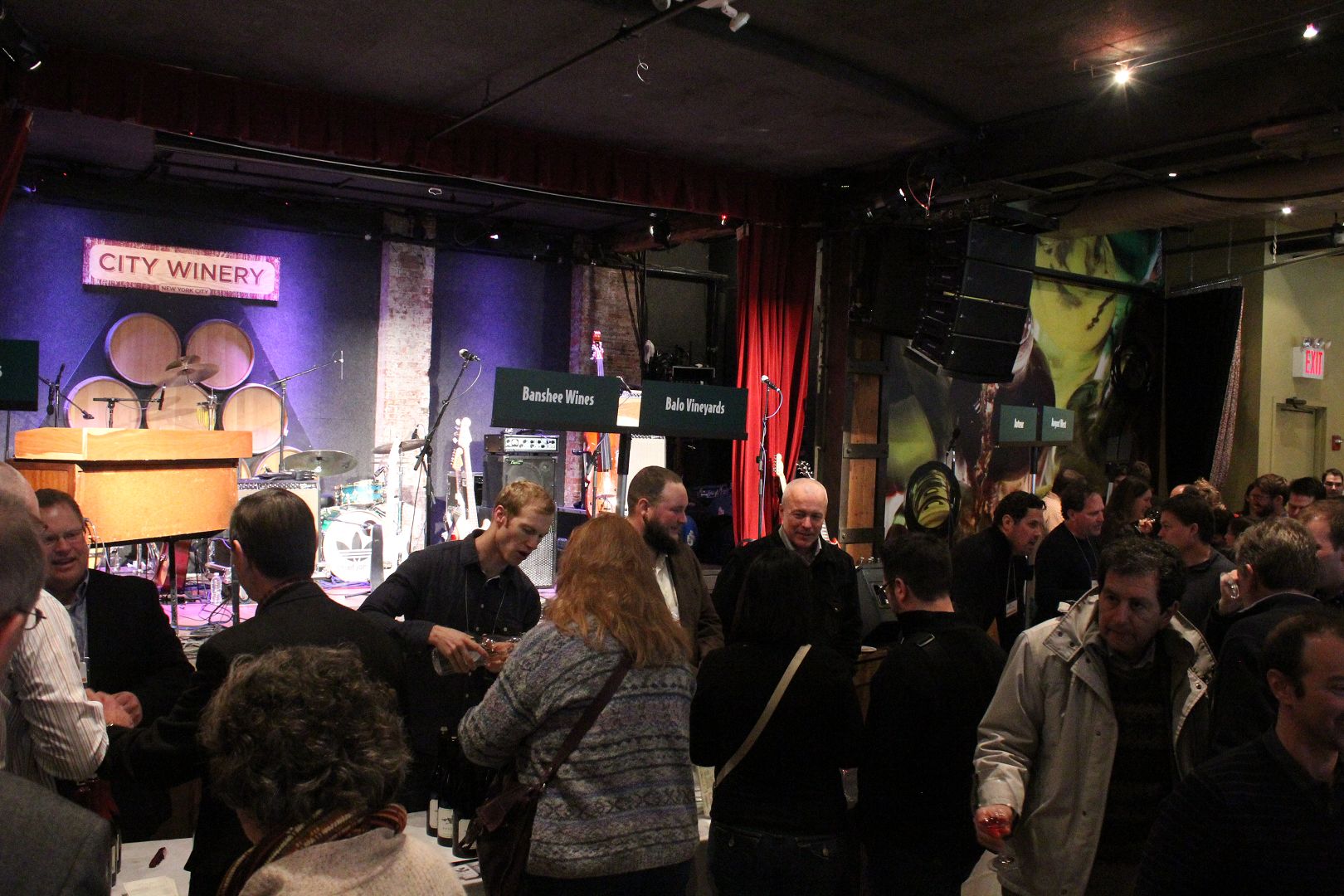 Date: Saturday, January 18th, 2014

Event: 3rd Annual Pinot Days

Place: City Winery

Cost: $75

The Scoop: When you bring more than 35 producers of Pinot Noir under one roof, there's certainly the makings of a truly exquisite experience. Showcased once again at downtown wine enthusiast haven City Winery, it's the 3rd Annual Pinot Days bringing over 100 different wines to New York City for a day of sipping and swirling some of the world's finest reds. There'll be some light fare to nosh on, but the day is truly about the wines from Oregon to New Zealand, Sonoma to Burgundy- you'll be able to earmark some favorites, explore wines for the very first time, and most importantly, meet the producers and winemakers trekking it out to New York specifically for this weekend. If last year was any indication, we're sure to be left wishing that every day was Pinot Day.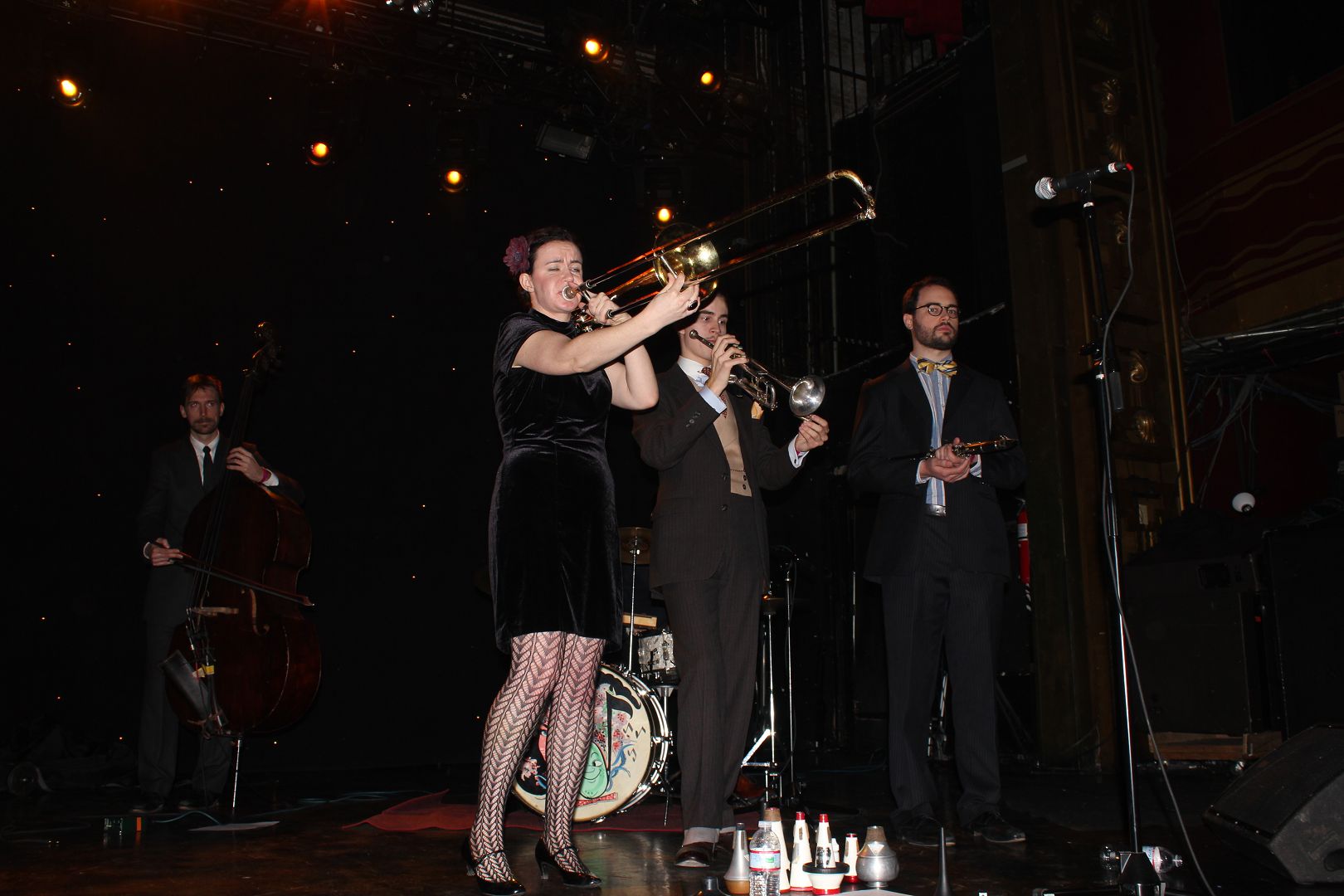 Date: Saturday, January 18th, 2014

Event: East Ville Des Folies

Place: Webster Hall

Cost: $55 – VIP, $45 General Admission

The Scoop: There is perhaps no greater booze fueled spectacle in January than Webster Hall's East Ville Des Folies and after 2013′s smashing success, the afternoon event is back in a big way in 2014. With 4 full floors filled with craft beers and whiskey from around the world, 'Acte Deux' is taking you back once again to the days of prohibition. You're encouraged to dress in 1920′s gear before tasting your way around the building, with live music and performances, burlesque dancers, trapeze artists, and a speakeasy and photo booth, there is no shortage of entrees to feast your eyes upon this year. Happy Days are most certainly here again.

Date: Monday, January 20th, 2014

Event: Union Des Grands Crus

Place: Espace

Cost: $145 – VIP, $95 General Admission

The Scoop: The folks at Bottlenotes have really come a long way. Their app is among the finest in tracking some of your favorite wines, along with local places of purchase, consumer notes, and critical acclaim. But with their foray into the event space, Bottlenotes is bringing its readers some admirable and fantastic interactive experiences as well. Following the success of the fall's 'Around the World in 80 Sips' comes the 2014 iteration of Union Des Grands Crus giving guests the opportunity to taste more than 130 Bordeaux wines in one place. Sponsored by Sherry-Lehmann, the three hour event brings charcuterie, chocolate and cheeses along with wines from Gloria, Pichon Longueville, Lynch Bages, and Orme de Pez from the 2011 vintage. Dozens of wineries and winemakers will be vying for your palate and sometimes, it just feels nice to be wooed like that.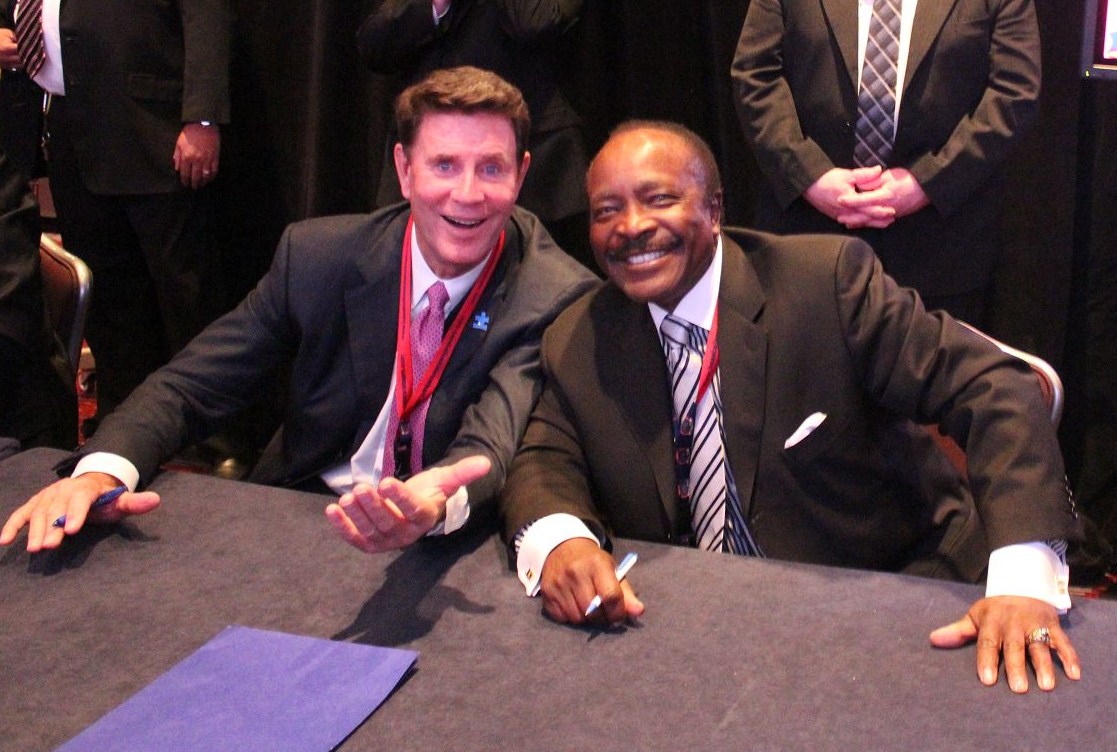 Date: Tuesday, January 21st, 2014

Event: MLB's Going to Bar for B.A.T. Dinner

Place: New York Marriott Marquis

Cost: $705 Individual Seats

The Scoop: Since 1986, the Baseball Assistance Team has lent both financial and medical support to former players and their families who have since fallen on hard times- the day to day grinders that may have never made it to that massive contract, but also those who never gave up their ultimate dream of playing. This year, the 25th Annual B.A.T. Dinner returns to the Marriott Marquis to help raise both funds and awareness for the group and ensures that nobody will forget the players that time has since left behind. Year after year, the turn out by ball players is exceptional and 2014 welcomes the likes of Tommy Lasorda, Al Leiter, Ed Kranepool, Orlando Cepeda, Rollie Fingers, Goose Gossage, Steve Garvey, Buck Martinez among dozens of other notables. The program alone and hobnobbing with your favorite players from years past is worth the price of admission- that goes to a great cause.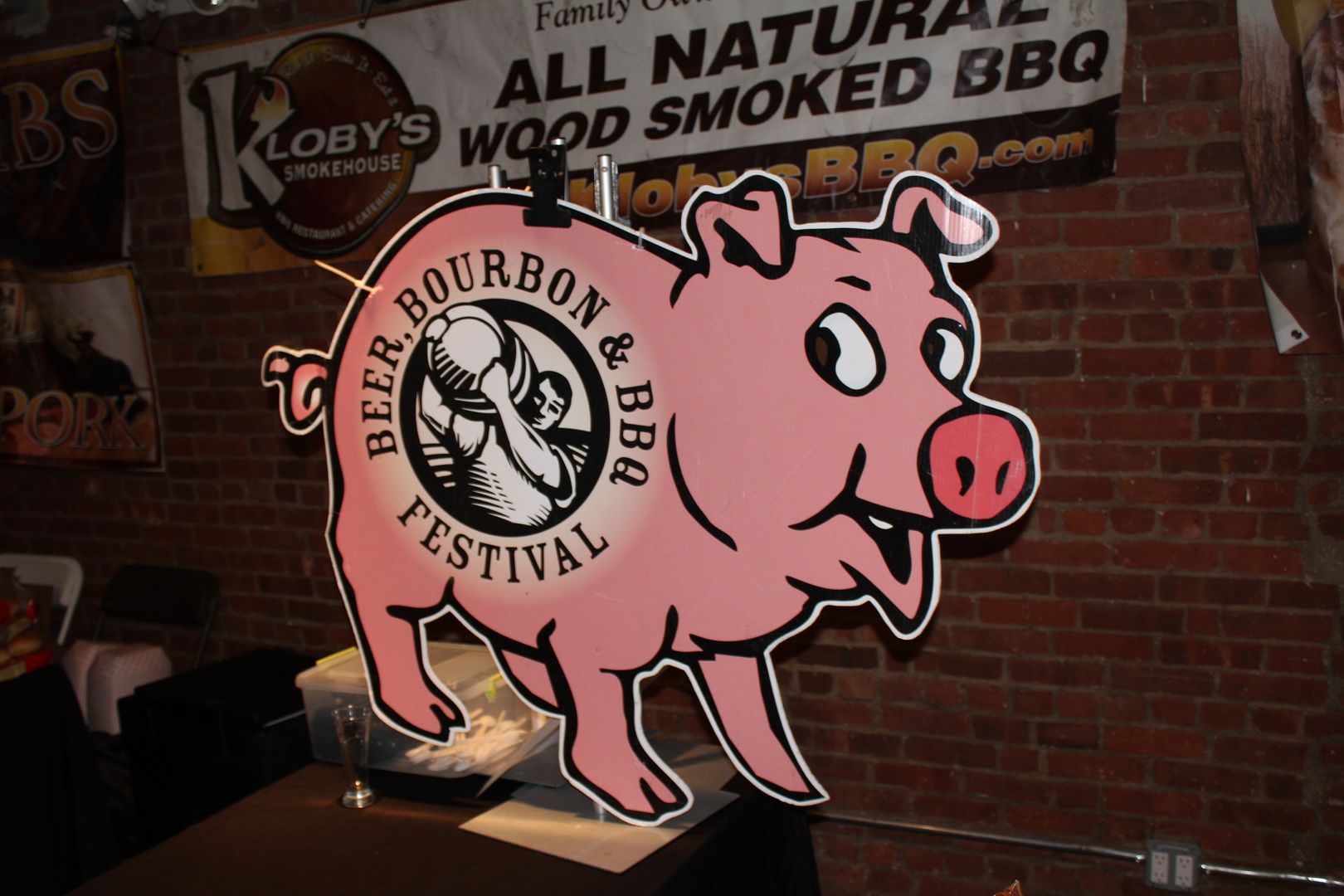 Date: Saturday, January 25th, 2014

Event: Beer, Bourbon, & BBQ Festival

Place: The Tunnel

Cost: $119 for The Bacon Bash Tasting Session; $99 for The Whole Hog Session; $199 for The Grand Poobah Session

The Scoop: You get four unbelievable hours to spend eating and drinking your way through the 5th Annual NYC Beer and Bourbon Festival as the tasting tour returns to Manhattan on a Saturday afternoon. Take your pick on the noon-4pm Bacon Bash Tasting including Brother Jimmy's BBQ, Mexicue, Daisy May's BBQ, Rare Bar & Grill, Alewife and many more prepping the likes of ribs, brisket, pulled pork, and collard greens amongst the fray and bacons from across the country. Or feast on The Whole Hog Session which brings a full dinner plate of pulled pork and two sides and four whole hogs being served from the bone around the massive space. And of course there's plenty of beer and bourbon for you to sip until your heart is literally content.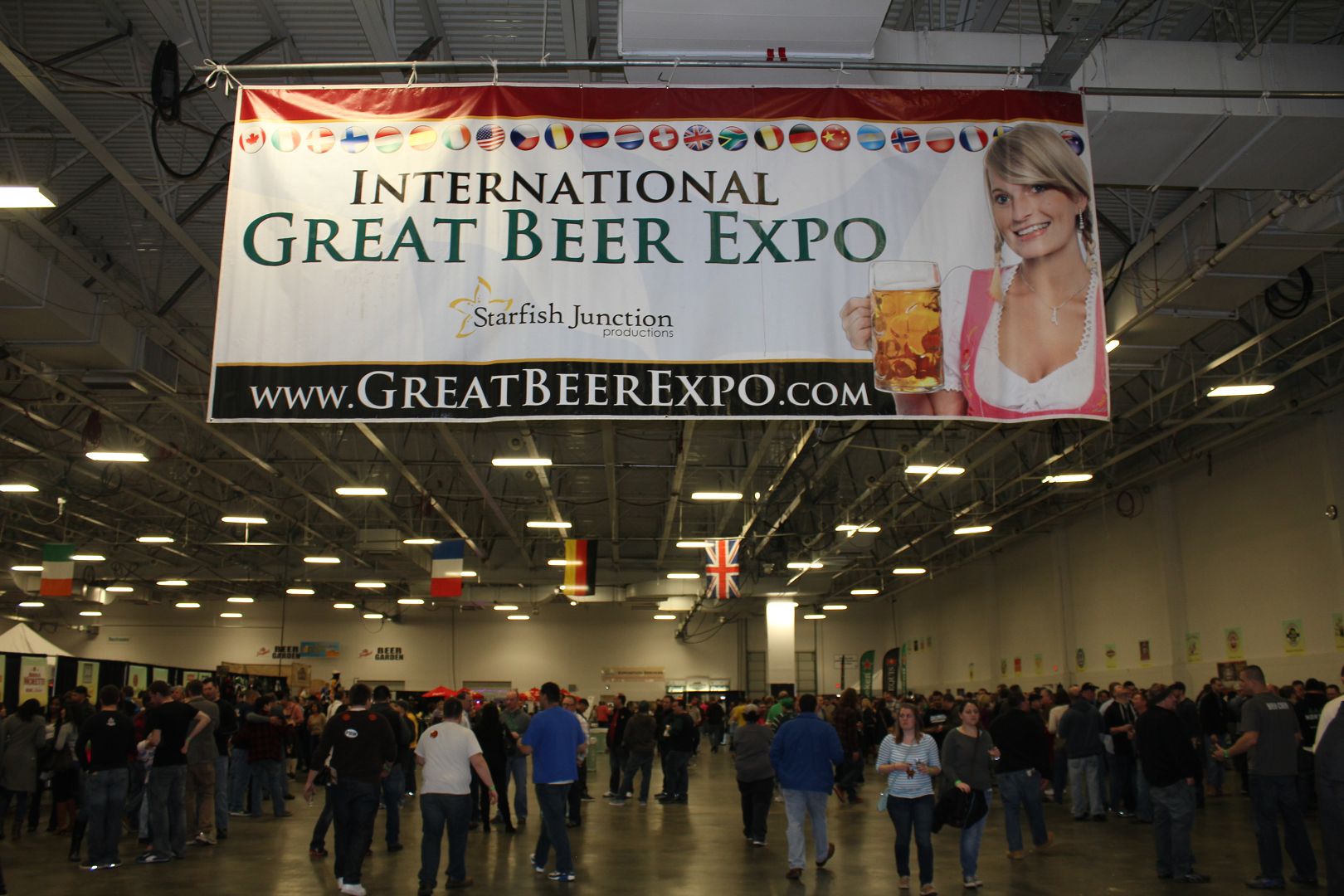 Date: Saturday, January 25th, 2014

Event: The International Great Beer Expo

Place: The Meadowlands Exposition Center

Cost: $42

The Scoop: For just $42, enjoy four full hours of imbibing the globe's best beers at the International Great Beer Expo returning to the Meadowlands Exposition Center for the 4th year in a row. A short, cheap bus ride from the Port Authority gets you into the event at either 12:30 or 5:30 start time with more than twenty countries churning out over 150 different beers. There are beer seminars, food samples for purchase, and commemorative souvenir glasses for you to use in sipping the likes of Long Trail, Carib, Peroni, Ithaca, Tommyknocker, Otter Creek, Saranac, and a ton more. A Ton! Don't wait until the day of the event because prices jump up to $55, but either way, make sure you head out for one of the two exciting sessions.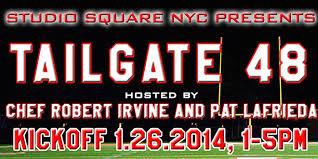 Date: Sunday, January 26th, 2014

Event: Tailgate 48: Hosted by Chef Robert Irvine and Pat LaFrieda

Place: Studio Square

Cost: $175 – VIP; $125 – General Admission

The Scoop: You may have heard that the Super Bowl is on its way to New Jersey. There is perhaps no better way to get in the festive football mood than celebrating with TV personality and celebrity chef Robert Irvine and meat icon Pat LaFrieda in Astoria at Tailgate 48. Unlimited eats including traditional tailgating fare, up to fifteen different helpings of Heineken brands and spirits as well as giveaways, live entertainment and a lot more. And most importantly, the three hour session goes to benefit service men and women of the United States Military. Tailgate with celebrities and friends alike and get amped up for the Big Game because this party is ideal for those of us who can't afford to be there in person.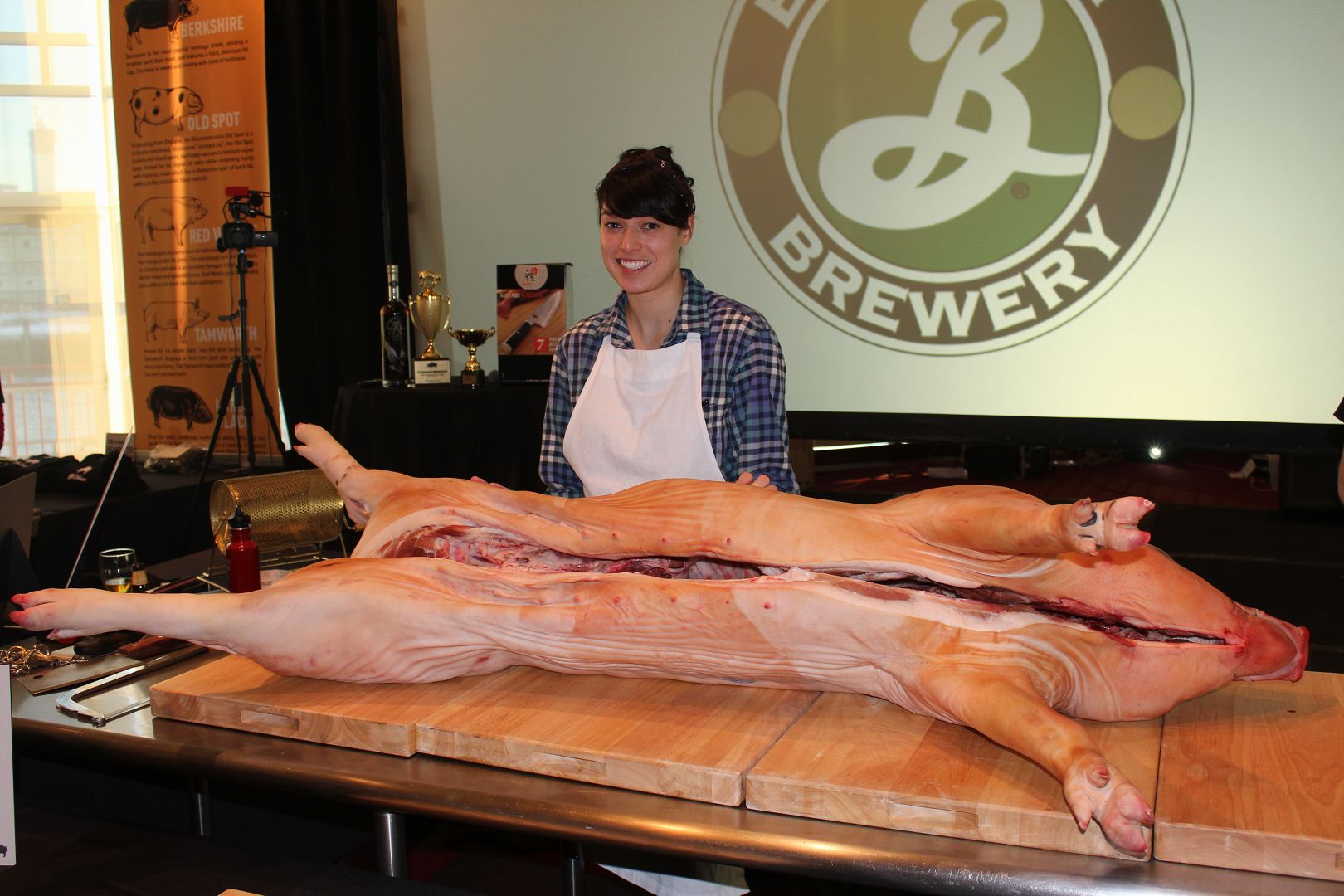 Date: Sunday, January 26th, 2014

Event: COCHON555

Place: The Ritz Carlton New York, Battery Park

Cost: $200 – VIP; $125 – General Admission

The Scoop: It's an extravaganza of eating unlike any other and it hits every major North American city every year. It's COCHON555 and in 2014, it's heading to Battery Park's posh Ritz Carlton for a day of devouring. Five local chefs are handed a 200 pound hog to concoct six distinctive dishes in a fun and competitive environment. And best of all, you get to enjoy their delectable creations. This year, COCHON555 welcomes Babbo's Frank Langello, Tertulia's Seamus Mullen, Perla's Michael Toscano, Market Table's David Standridge and Craftbar's Lauren Hirschberg, in perhaps the biggest such competition in New York City to date. The 4 hour event is inclusive of wine, spirits, beers and of course, all the swine you can handle. There's no sense in waiting- COCHON555 will sell out. Grab your tickets to this unforgettable experience NOW.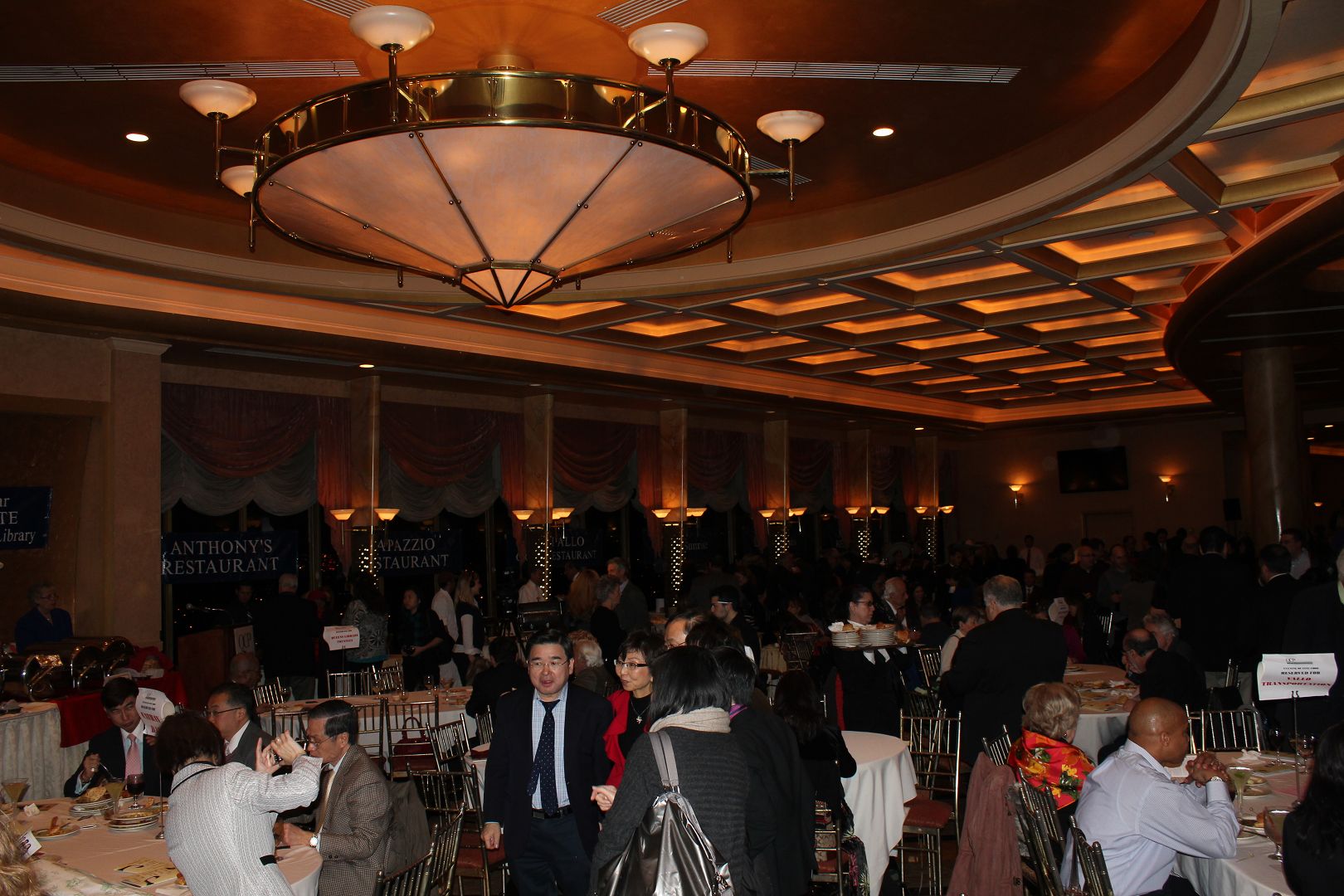 Date: Tuesday, January 28th, 2014

Event: Evening of Fine Food

Place: Terrace On The Park

Cost: $125 – Individual Ticket

The Scoop: The views from Corona Queens' Terrace On The Park sure are stunning. But its the food served inside at the annual Evening of Fine Food that's hard to look away from. Honoring some of the borough's finest members of the business community, the evening brings together some of the best restaurants in Queens under one remarkable roof. This year honorees include Joseph Sciame, Vice President of Community Relations at St. John's University and former Queens Borough President, Claire Shulman as 'Chefs of the Year.' Meanwhile aside from auction items and a live program, guests can sample food from the likes of Luigi's, Bourbon Street, Austin's Steakhouse, Acme Smoked Fish Corp., Trattoria Neo, Papzzio, and Buddy's Kosher Deli Restaurant to name just a few. QCP helps bring together people working to increase the independence of individuals with developmental disabilities and the annual Fine Food event allows them to continue their progress in perpetuity.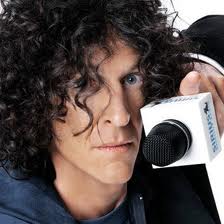 Date: Friday, January 31st, 2014

Event: Howard Stern's Birthday Bash

Place: Hammerstein Ballroom

Cost: FREE

The Scoop: Radio Icon, Media personality, and host of America's Got Talent Howard Stern is turning 60 years old. What better way to celebrate than by hosting a live episode of The Howard Stern Show on SiriusXM with a ton of celebrity guests on the weekend of the Super Bowl in New York City? The evening will be hosted by Jimmy Kimmel and will feature the entire cast of characters from the Stern Show along with the likes of David Letterman being named as one of the few early announced guests. Live music, a red carpet, and some big A-List names are certain to show up for the weekend in celebration of one of the trailblazers of truly free speech, comedy, and all things sex- Howard Stern.
- Jane Van Arsdale
Related Articles
Share
About Author
(0) Readers Comments