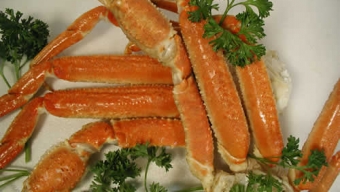 Looking for last minute, off-the-cuff weekend plans? LocalBozo.com has got you covered. It's not too late to figure it all out. For a glimpse of upcoming events that we'll be covering, check out the calendar in our side bar to your right. Otherwise, here are a few highlights to check out in and around Manhattan this weekend!
Arts & Culture
Friday, November 15th – Today, the Macarren Park Pool gets an ice skating rink. With 300 person capacity, there'll be room for everyone to perform a triple-axel instead of a triple lindy. With sweet hot chocolate samples available from concessioners, you won't go entirely numb during the winter months. But bundle the hell up. It's November.
Sports
Friday, November 15th – Sunday, November 17th – Pick your sport this weekend and you can catch it locally. Crossing the river into New Jersey seems like a schlep, but a PATH ride into Newark is short as the Devils hit the ice on Friday night against the Los Angeles Kings and Saturday against the Penguins of Pittsburgh. The Rangers meanwhile wait until Sunday to return home for a matchup with the Kings as well. Hardwood fans rejoice as the so-so so far Knicks battle the Atlanta Hawks in the renovated Garden on Saturday night. Meanwhile, on Sunday, Aaron Rogers is out but that only means good things for Big Blue. The Packers hit Metlife Stadium for an NFC showdown with the suddenly streaking New York Giants. And finally from football to futbol, its Argentina and Ecuador in a battle of shinguards. Bring a jacket on Friday night at the Meadowlands.
Music & Entertainment
Friday, November 15th – Quiet night in tonight? Check out the movies opening this weekend. The weekend movie slate is a bit barren but for "The Best Man Holiday" (R). Starring the likes of Morris Chestnut, Taye Diggs, Terrence Howard and Regina Hall, the film is a follow up to 1999′s "The Best Man," so I guess if you've been chomping at the bit for a sequel, this is your weekend. Otherwise, there's a fun new documentary in limited release called "12-12-12″ highlighting the behind the scenes goings on for last year's Hurricane Sandy tribute show at Madison Square Garden from Springsteen to Kanye, The Who to Billy Joel.
Friday, November 15th – Sunday, November 17th – Pick your musical poison this weekend by genre. Country concludes on Friday night as Florida Georgia Line closes out their last of 3 sold out shows at the Best Buy Theater in style. Hip Hop your game? Look no further than Macklemore and Ryan Lewis who are joined by Talib Kweli and Big K.R.I.T at The Theater at Madison Square Garden on Friday, while Rick Ross performs at the Beacon Theatre on the same night. The indie and rock scenes won't be left out this weekend either. Friday opens with He's My Brother, She's My Sister at Bowery Ballroom with support from Caught a Ghost as well as a trio of Saturday shows that should be pretty awesome- Chris Cornell headlines the Beacon Theatre, Paula Cole joins Ani DiFranco at Town Hall, and Gary Clark Jr. brings a sold out blues show to Terminal 5. What a weekend.
Food and Drink
Saturday, November 16th – You like whiskey? Of course you do. Saturday afternoonm head to "Whiskey Washback" a celebration of 1919′s ratification of prohibition on Mercer Street. Here you'll find more than 75 whiskeys from around the world, the ability to chat with brand ambassadors, photobooths, a DJ working the mix, and much more. There's going to be food from Hill Country and unlimited oysters, clams, and scallop ceviche courtesy of Villae Fishmonger. It's not quite 100 years ago, but we're rounding up for a day poised to be fun as hell.
Saturday, November 16th – Saturday is for Beer Lovers. And Jimmy's No. 43 knows a little somethin' about beer. At the "Fourth Annual Battle of the Belgians," you'll taste 20+ beers from around the region along with awesome small bites and brunch like dare. Switzerland, Belgium, and US beers will all be represented inside the East Village's coolest little beer bar and for just $45 over three hours, start your afternoon in style.
Sunday, November 17th – Get some buds together and head out to Park Slope on Sunday as Brooklyn's Crab Spot has got 4 full sessions of crackin' claw goodness for the "Snow Crab Festival." It's all you can eat crab legs, corn, beer and more, backed by live music and two and a half hours of fun. The space is casual, but bibs are mandatory!
Sunday, November 17th – Speaking of Park Slope, at 2pm Sunday, The Bell House opens its doors for the best in home chefs to try their hands at cooking Chili. It's Matt Timms' spectacular Chili Takedown this weekend from Brooklyn. More than 20 different tastings highlight a fun and interactive competitive cooking event for just $15. Careful though- these sell out fast.
Other
Friday, November 15th – Any New York sports fan knows about the Boomer and Carton show. Well on Friday night you can meet the main man in person. Craig Carton hosts a Ping Pong Tournament on Friday night at SPiN New York for Tic Toc Stop. Aside form the tournament, you'll get the chance to win a round of golf with Craig, a visit to the Boomer & Carton set, tickets to a Nets game at the Barclays Center and more. The Tic Top Stop is a foundation set to help cure Tourettes and you can be a part of it all.
And as Always, Droid users- make sure to Download the official LocalBozo.com App for FREE from Google Play (formerly the Android Market)! Get all the information we can fit onto your smart phone, NOW!
Related Articles
Share
About Author
(0) Readers Comments