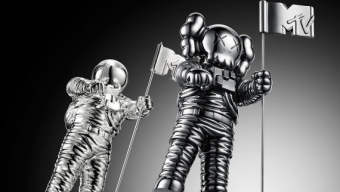 Looking for last minute, off-the-cuff weekend plans? LocalBozo.com has got you covered. It's not too late to figure it all out. For a glimpse of upcoming events that we'll be covering, check out the calendar in our side bar to your right. Otherwise, here are a few highlights to check out in and around Manhattan this weekend!
Arts & Culture
Sunday, August 25th – The PT Barnum of local events heads to Bushwick Brooklyn's The Active Space on Sunday from 6-9pm. It's the "Velvet Painting Takedown" presented by Matt Timms. Using black velvet, some of NYC's top painters have a limit on time to create artistic portrayals to benefit Art-Start.org. At the event's conclusion, the paintings will all be put up for auction. Artistic and interactive. It's where you need to be! (The Velvet Painting Takedown)
Sports
Friday, August 23rd – Sunday, August 25th- Interleague play kicks off a new weekend at Citi Field and if you're like us, you'll be heading out to Flushing on Saturday afternoon for the Mets and Tigers' marquee pitching matchup. It's 18-1 Max Scherzer and 9-4 Matt Harvey as two Cy Young Award hopefuls oppose each other on the rubber. The Tigers are good. The Mets are, well, the color blue? (Mets-Tigers Tickets)
Saturday, August 24th – It's that annual rite of passage if you leave in the New York-New Jersey area. It's the Jets and the Giants battling for pre-season bragging rights and it all goes down on Saturday at their shared grounds- MetLife Stadium in East Rutherford. Jets quarterback Geno Smith gets the start over Mark Sanchez, but blah blah blah. Pre-season football baby! (Jets-Giants Tickets)
Music & Entertainment
Friday, August 23rd – Movie release day. Quiet night tonight? Check out the films opening this weekend. The next big series of movies drops this weekend- "The Mortal Instruments: City of Bones" (PG-13) becomes the latest in best-selling books to become feature film, opens up this weekend in Imax. Hey, even if you haven't read the books, it's set in New York City. Otherwise, you MUST have read our full review of "The World's End" (R) starring the guys from "Shaun of the Dead" and "Hot Fuzz." It's getting rave reviews as a funny and scary apocalyptic bar crawl. And speaking of scary, "You're Next" (R) promises strong bloody violence with a twist on the run of home invasion horror films, also opening tonight.
Friday, August 23rd – Sunday, August 25th – Another weekend, another run of concerts here in New York City. Religious types can rally around the appearance of Amy Grant at Irving Plaza- the lady crooner brings the early 90's hits to NYC tonight! (Amy Grant Tickets) Not a Catholic? No problem. You can essentially expect the exact opposite tonight at Stage 48 as the insane bodied Ciara hosts what's being dubbed as a Yolo party. Hashtag not required. (Ciara's YOLO Party Tickets) And on Sunday, try and procure your very own tickets to the 30th MTV VMA Awards. Rumors of an 'N Sync reunion coupled with 2013's biggest bands and artists debuting at Brooklyn's Barclays Center. (2013 MTV VMAs) And finally, hit up Brooklyn's Afro-Punk Festival on Saturday and Sunday featuring the likes of Chuck D, Questlove, Theophilus London, Danny Brown, Unlocking the Truth and many more. (Afro-Punk Festival)
Nightlife
Friday, August 23rd – Sunday, August 25th – The Stone Rose is the spot tonight for the Odaingerous Pre-VMA Event featuring DJ White Shadow and Lady Gaga's touring DJ Lady Starlight. (Odaingerous) Meanwhile tomorrow is "Awesome Sauce Saturdays" at Orchard Street's Tammany Hall. Doors are at 11pm, while ladies (of course) are free while guys are just at $10 before midnight. And finale, Finale has DJ Travie McCoy at an invite only VMA After Party on Sunday evening. Look out for celebs if you can somehow get inside!
Other
Saturday, August 24th – Try and make heads or tails of this one: Paparazzi aficionado Perez Hilton brings his batch of gossip to the Music Hall of Williamsburg on Saturday for an evening called Perez Hilton Presents "One Night in Brooklyn." The dot.com superstar brings the likes of Eve, Fifth Harmony, Natalia Kills, The Boom Boom and more and DJ sets for a six hour party that runs til 1am. Tickets are close to sold out, so get 'em whilst they last. (Perez Hilton's 'One Night in Brooklyn')
And as Always, Droid users- make sure to Download the official LocalBozo.com App for FREE from Google Play (formerly the Android Market)! Get all the information we can fit onto your smart phone, NOW!
Related Articles
Share
About Author
(0) Readers Comments