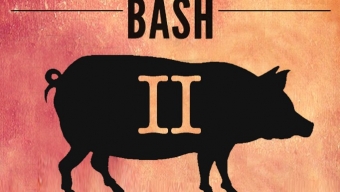 Looking for last minute, off-the-cuff weekend plans? LocalBozo.com has got you covered. It's not too late to figure it all out. For a glimpse of upcoming events that we'll be covering, check out the calendar in our side bar to your right. Otherwise, here are a few highlights to check out in and around Manhattan this weekend!
Arts & Culture
Sunday, June 23rd – The highly esteemed National Dance Institute, under the direction of Mary Kennedy, will present a performance of music and dance celebrating the people, events and traditions that make up the city of New Orleans. (National Dance Institute)
Sports
Saturday, June 22nd – Sunday June 23rd – Summer is officially here so why not celebrate it like a real American? Head up to the Bronx and soak up the sun with the New York Yankees as the take on the Tampa Bay Rays! (New York Yankees)
Music & Entertainment
Friday, June 21st – Movie release day. Quiet night tonight? Check out the films opening this weekend. Brad Pitt versus zombies? Yes, it's finally happened but hopefully it's awesome. Check out Mr. Pitt in, "World War Z" (PG-13) a loose adaptation of the best selling book by Max Brooks. The monster mayhem continues, but this time for the family. "Monsters University" (G) features the voices of Billy Crystal, John Goodman and more. It should be a romp for children of all ages.
Saturday, June 22nd – California pop duo, "Rogue Wave" will strut their stuff with a set of multi-instrumental magic showing off their breakthrough sound. The Caveman will be their opening act. (The Bowery Ballroom)
Nightlife
Sunday, June 23rd – Whoever said that Sunday was a day of rest seriously doesn't know how to party! Get your butt on this list for, "Upstairs" at the Kimberly Hotel for the kickoff of their monthly Sea to Sun-Set events as they showcase the best dance music New York has to offer with DJ Deja NYC and a surprise DJ set. (Upstairs NYC)
Other
Saturday, June 22nd – Brooklyn is the destination for the first weekend of summer!  "Tropfest New York," the world's largest short film festival takes of Prospect Park this weekend to provide emerging filmmakers with the opportunity to take part in a global phenomenon that has become one of the world's best springboards for new talent. Actor, Liev Schreiber will host this exciting day of movies and music!  (Tropfest 2013)
Sunday, June 23rd – The power of the pig compels you. Join iadventure.com at Times Square's most famous bowling alley in a celebration of all things bacon. With samples courtesy of Little Town, House of 'Que, Baconery, Bacon Bites, and Bare Burger to name a few, and a slew of varying ticket prices to experience, strap on an oink nose for one of the two daytime sessions. If the 'Bacon Bash' is anything like the previous 'King of the Wing' or 'Oysterfest' events thrown by the thrillseeking website, it will be a truly wild Sunday afternoon into night. (Bacon Bash II)
And as Always, Droid users- make sure to Download the official LocalBozo.com App for FREE from Google Play (formerly the Android Market)! Get all the information we can fit onto your smart phone, NOW!
Related Articles
Share
About Author
(0) Readers Comments