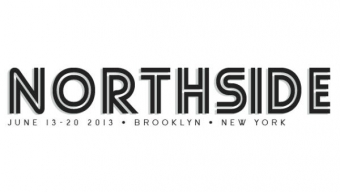 Looking for last minute, off-the-cuff weekend plans? LocalBozo.com has got you covered. It's not too late to figure it all out. For a glimpse of upcoming events that we'll be covering, check out the calendar in our side bar to your right. Otherwise, here are a few highlights to check out in and around Manhattan this weekend!
Arts & Culture
Saturday, June 15th – Remember playing with LEGO's as a kid? Well, prepare to have your mind blown this weekend at Discovery Times Square. It's, "Art Of The Brick" the critically acclaimed collection of art constructed using only LEGO toy bricks is presented by renowned contemporary artist Nathan Sawaya. Guests will have the opportunity to get an up-close and in-person view of the iconic, pop culture fan favorite, "Yellow", a life-size sculpture of a man ripping his chest open with thousands of yellow LEGO bricks pouring out. (Art Of The Brick)
Sports
Sunday, June 16th – Show your dad how much you love him on Father's Day by taking him to Citi Field for a great afternoon at the ballpark to see your New York Mets take on the Chicago Cubs. And hey, while your at it buy him a few beers and wait on line at Shake Shack for burgers. He deserves it! (New York Mets)
Music & Entertainment
Friday, June 14th – Movie release day. Quiet night tonight? Check out the films opening this weekend. Prepare for cinematic calamities at the movies this weekend! Join Seth Rogen, Jonah Hill, Craig Robinson, James Franco, Danny McBride and Jay Baruchel all playing themselves in the extremely over the top apocalyptic comedy, "This Is The End" (R). Trust us, it's both funny and super gross at the same time! Superman returns to the silver screen this weekend in, "Man Of Steel" (PG-13). Will newcomer Henry Cavill don the blue tights and soar, or will Krytonite stop this film in it's tracks. Head to the cinema and find out for yourself!  
Saturday, June 15th – If you want to feel the hot breath of punk rock history in your face, then get your butt to the Bowery Ballroom on Saturday night to behold the presence of the, "Subhumans!" The classic U.K. outfit embodies everything you love about the early eighties punk movement, without a drop of that pop garbage thrown in. Oi Oi Oi!  (Bowery Ballroom)
Nightlife
Saturday, June 15th – Summer is truly here y'all! Saturday night marks the grand opening of the rooftop at The Yotel Hotel. The sprawling venue in the sky will be your weekend destination for crazy partying with Dj Big Ben and Jeffrey Choi spinning Open Format, Top 40, and House. As always get there early if you're not on the list! (Yotel Hotel)
Other
Friday, June 14th – Sunday, June 16th – The Northside Festival returns to it's Brooklyn confines for 2013. From now until June 20th you will have the chance to expose yourself to over 350 bands, 50 films and over 70 speakers. This is a huge event to find out what's next in the creative arts space. (Northside Festival)
Saturday, June 15th – Brooklyn may have the most popular outdoor markets going right now. But that all may change after this weekend. The inaugural, "LIC Flea & Food" market kicks off on Saturday featuring the best food vendors in Queens, antiques, collectibles, art, crafts, fashion and more. While you shop and sip, you'll have the Manhattan skyline to gaze upon and truly fall in love with this market! (LIC Flea & Food)
And as Always, Droid users- make sure to Download the official LocalBozo.com App for FREE from Google Play (formerly the Android Market)! Get all the information we can fit onto your smart phone, NOW!
Related Articles
Share
About Author
(0) Readers Comments