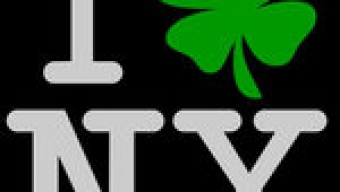 Looking for last minute, off-the-cuff weekend plans? LocalBozo.com has got you covered. It's not too late to figure it all out. For a glimpse of upcoming events that we'll be covering, check out the calendar in our side bar to your right. Otherwise, here are a few highlights to check out in and around Manhattan this weekend!
Arts & Culture 
Friday March 8th – MoMA is the home to some of the most innovative art chronicling the past century. Any day of the week you can go there and tour, but it's the lectures and speakers that really round out the museum experience. On Saturday author Paula Stuttman will be speaking about her work, "Inventing Abstraction, 1910–1925: How a Radical Idea Changed Modern Art." (MoMA)
Sports
Sunday, March 17th – Where Brooklyn at? At the Barclays Center silly! Feel free to wear some St. Patrick's Day green ontop of your Nets black jersey as you watch the boys take on the Atlanta Hawks. Great tickets are still available. (Brooklyn Nets)
Music & Entertainment
Friday, March 15th – Movie release day. Quiet night tonight? Check out the films opening this weekend. Prepare to laugh and scream, or scream with laughter at the movies tonight. "The Incredible Burt Wonderstone" (PG-13) is an extremely over the top love letter and satire of the Magic industry. Funnyman Steve Carrell rounds out an excellent cast featuring the likes of Steve Buscemi, Jim Carrey and Olivia Wilde. Prepare to be amazed! Halle Berry returns to her leading woman status in the thriller, "The Call" (R). Sporting an interesting haricut, Berry stars as a veteran 911 operator who must save the life of a kidnapped young woman played by actress Abigail Breslin.
Friday, March 15th – Before you get sick on all that green beer, how bout a few laughs in Williamsburg? Its the, "Big Terrific 5th Anniversary." This popular comedy variety show is hosted by former Saturday Night Live star Jenny Slate. Tonight's (sold out) performance will feature big NYC names like Gabe Liedman and podcast master Pete Holmes! (Music Hall of Williamsburg)
Nightlife
Saturday, March 16th – (le) poisson rouge is prepared for St. Patrick's Day like none other and have the, "BOOTIE" to prove it. Dubbed the greated mashup party in the universe, "Bootie" features the world's first live mashup band, Smash-Up Derby. So if you made it through the day, head to the West Village and keep the party pumping! (le poisson rouge)
Other
Saturday, March 16th – Strap on your best green's for the 252nd New York City St Patrick's Day Parade! Everyone is Irish on Saturday! Bring the family or your favorite drinking buddies for one of the most festive days all year long. But please do not bring any open containers. This is a day where you do not want to tangle with the NYPD. Save the fun for hundreds of pubs around town who will all be in the spirit! (St. Patricks Day Parade)
And as Always, Droid users- make sure to Download the official LocalBozo.com App for FREE from Google Play (formerly the Android Market)! Get all the information we can fit onto your smart phone, NOW!
Related Articles
Share
About Author
(0) Readers Comments