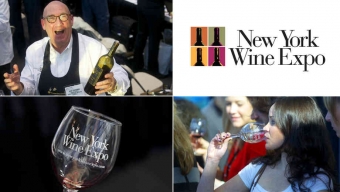 Looking for last minute, off-the-cuff weekend plans? LocalBozo.com has got you covered. It's not too late to figure it all out. For a glimpse of upcoming events that we'll be covering, check out the calendar in our side bar to your right. Otherwise, here are a few highlights to check out in and around Manhattan this weekend!
Arts & Culture
Friday, March 1st – Monday, March 4th – It's the first annual, "First Time Fest." Join droves of budding filmmakers who are all competing for a grand prize of theatrical distribution plus loads of other awards judged by industry professionals. Remember all of your favorite directors started off as newbies back in the day. So give these men and women your support! (First Time Fest)

Sports
Sunday, March 3rd – Finish out your weekend with a nice relaxing garden party. No, we're not talking about tea, crumpets and flowers! It's Madison Square Garden and your New York Rangers are back in town to take on the Buffalo Sabres. Get (New York Rangers)
Music & Entertainment
Friday, March 1st – Movie release day. Quiet night tonight? Check out the films opening this weekend. A Huge fable is coming to the big screen this weekend when, "Jack The Giant Slayer" (PG-13) crashes into a theater near you! Ewan McGregor leads a stellar cast in this action packed take on the fantasy we all knew growing up. If the tag line reads, "From the makers of The Hangover" you can put money down for a raunchy time at the cinema. And that's more or less what you'll get when you check out, "21 and Over" (R). 
Friday, March 1st – Do you love the 80s? We sure do! So if you love any chance to take a step back in time to where the music was poppy and the hair was teased to the sky then you need to be at Gramercy Theatre tonight for, "Rubix Kube." This group celebrates the era of Reagan like none other. If that's not enough they will be joined by special guests like Rob Affuso of Skid Row! (Gramercy Theatre) 

Nightlife
Friday, March 1st – The Meatpacking District is full nightlife options to kick off your weekend in style but few have the same slick cache as TENJUNE. Strap on some style with DJ Alex Alben & Mustache.  (TENJUNE) 
Other
Friday, March 1st – Sunday, March 3rd – The New York Wine Expo is celebrating its 6th anniversary and LocalBozo.com will be in the house! Taste wines from vineyards of Europe and the Mediterranean; from South America to South Africa; and coast to coast in the United States. Along with the Grand Tasting, consumers can purchase tickets to a variety of seminars led by industry experts.  What more can we say, get yourself to the Javits Center tonight! (New York Wine Expo)
Saturday, March 2nd – Cross the river for fine craft brews this Saturday at the first ever Urban Brew Fest! The highly popular performance art venue Littlefield will host a huge selection of many of your favorite craft brewer's and tons you'll find out about for the very first time. Afternoon and evening sessions will ensure that lines are kept to a minimum so that everyone gets several tastes. (Urban Brew Fest) 
And as Always, Droid users- make sure to Download the official LocalBozo.com App for FREE from Google Play (formerly the Android Market)! Get all the information we can fit onto your smart phone, NOW!
Related Articles
Share
About Author
(0) Readers Comments