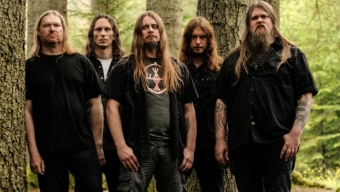 Looking for last minute, off-the-cuff weekend plans? LocalBozo.com has got you covered. It's not too late to figure it all out. For a glimpse of upcoming events that we'll be covering, check out the calendar in our side bar to your right. Otherwise, here are a few highlights to check out in and around Manhattan this weekend!
Arts & Culture
Friday, February 22nd – Journey into the creative culture of Brooklyn with RAW: natural born artists. The evening spanning event at Williamsburg's Public Assembly will feature cutting edge artworks of progressive artists.  (RAW Artists)

Sports
Friday, February 22nd – It's time to spread some Brooklyn love! Take one of a thousand (not really) Subway trains to the Barclays Center to see your Brooklyn Nets take on the Houston Rockets. Plenty of tickets are still available. So why not head across the river and make a night out of it! (Brooklyn Nets Tickets)
Music & Entertainment
Friday, February 22nd – Movie release day. Quiet night tonight? Check out the films opening this weekend. Do you smell what, "The Rock" is cooking, at the box office? That's right Dwayne Johnson is back on the big screen taking over as one of the biggest action stars going today. "Snitch" (PG-13) finds Johnson as a father going deep undercover to free his son who was set up on drug charges. Keri Russell heads to supernatural fare in, "Dark Skies" (PG-13). This flick seems to be a retread of all the popular paranormal genre pieces hitting the cinema these days. But we'll see if it proves to stand on it's own. 
Friday, February 22nd – Norway and most of Europe are producing some of the greatest Metal acts working today. There's just something about coming from a land where Vikings did their deed that makes for great headbanging. Progressive black metalers, Enslaved will take the Bowery Ballroom stage this evening to prove their worth and take no prisoners. The night is stacked with fantastic supporting acts like Austin, Texas's own Ancient VVisdown. (Bowery Ballroom)

Nightlife
Friday, February 22nd – Tonight it's seriously time to dress to impress as you venture down the stairs into the ever popular Cellar Bar! The NOISE group presents a fashion night out with hosts Synderela and Posh Agency at Bryant park Hotel. (Cellar Bar)
Other
Saturday, February 23rd – From Bond to Bourne and Austin Powers to Archer everyone is guaranteed a great time at this inaugural winter party! Tickets include 4 hours of cocktails and appetizers with a top shelf DJ at the Club's private townhouse in midtown, as well as entrance to the after-party and $500 in casino chips. All while supporting an amazing cause! (Spy Party Tickets)
And as Always, Droid users- make sure to Download the official LocalBozo.com App for FREE from Google Play (formerly the Android Market)! Get all the information we can fit onto your smart phone, NOW!
Related Articles
Share
About Author
(0) Readers Comments