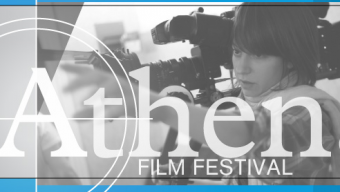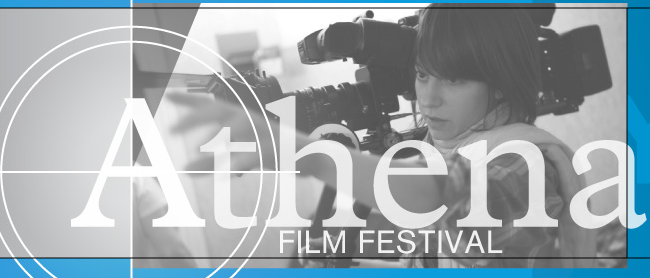 Remember the first time you screened director Jane Campion's film "The Piano," or more recently Kathryn Bigelow's "Zero Dark Thirty" and thanked the stars above that brilliant women are making film? So have we. Luckily as a resident of one of the greatest artistic capitals in the world we have been graced by a now annual event that celebrates the fairer sex in bold fashion. It's the "Athena Film Festival" and in its third outstanding year, this four-day festival will span a long weekend of feature films, documentaries and shorts that highlight female leadership in real life and the fictional world of the big screen.  The festival will held February 7 – 10, 2013 at Barnard College, one of the finest women's colleges in the country. 
This diverse celebration of women in film will only help to expand its reach and therefore its appeal with impressive screenings of popular films such as "Brave," "Ginger and Rosa," and the much talked about "Beasts of the Southern Wild." In addition to viewing the films, their creators will be honored as well. "The Walking Dead" producer Gale Anne Hurd will be receiving the Laura Ziskin Achievement Award and will participate in 'A Hollywood Conversation' as well as "Juno" writer Diablo Cody involved as one of the Festival's co-chairs for 2013.  The LocalBozo.com team was fortunate to sit down with Co-Founders of the Athena Film Festival, Kathryn Kolbert and Melissa Silverstein. During our chat with these two innovative ladies we dug deep into the importance of the festival, as well as what attendees can expect to learn here, in a business that has been dominated by men for much of its existence. In fact, just today Variety.com discusses that just 18% of Hollywood's director chairs are made up by women. While women have certainly come along way in filmmaking, there's still more room for equality and as such, we highly urge all of our readers to attend a screening, award ceremony or even a panel and see how vital women truly are in the creation of some of the greatest moving pictures in history. 
 - The LocalBozo.com Team
LocalBozo.com: The third annual Athena Film Festival comes to New York City on February 7th. Talk about how the Festival began conceptually and how it's grown to this point.
Kathryn Kolbert and Melissa Silverstein: The festival grew out of a conversation that we had after Gloria Steinem hosted an event for the director Jane Campion. There were many directors in the room who talked about the lack of opportunities to tell stories about strong women. We conspired and the Athena Film Festival was born.
LocalBozo.com: Can you shed some light on some of the big names that will be involved in this year's festival?
KK & MS: The festival will have some big names. Gale Anne Hurd will be receiving the Laura Ziskin Achievement Award and will participate in A Hollywood Conversation. Diablo Cody, one of our co-chairs, will be here this year. But more importantly we have a great lineup of inspiring films about courageous women – features, documentaries and shorts as well as many directors, producers, documentary subjects, writers and others who will participate in Q and A sessions following most of the screenings. Complete information about all the films is at www.athenafilmfestival.com.
LocalBozo.com: What has been the biggest challenge for you in putting on a 4 day film festival?
KK & MS:  There is so much work to do and we are a very small team.
LocalBozo.com: What can ticketholders expect from this year's festival that may be different from year's past?
KK & MS: We have some bigger films this year like Brave, Beasts of the Southern Wild and Ginger and Rosa. We are also including three shorts programs and an entire program of works-in-progress, films that we are excited about that are not yet complete.
LocalBozo.com:  So much of the festival shines a light on working women in Hollywood. Can you describe why this cause and rally for equity remains so near and dear to you? And are there any portions of the Festival that may cater toward male viewers?
KK & MS: The Athena Film Festival is unique for a women's film festival. We include films directed by both men and women, although each film must be the story of a woman in a leadership role – in their job, in their communities, in their life. We also believe that it is vitally important that we include men in the conversation about leadership in our society because men want to see the world change as much as women do.
LocalBozo.com: Are there any unexpected surprises in store for event goers to this year's festival?
KK & MS: All surprises will be posted on our website, twitter and facebook pages.
LocalBozo.com: What do you hope that viewers will take from the Athena Film Festival and how can you ensure that the message is driven home to attendees?
KK & MS: The festival is quite inspiring, particularly as you watch the wide variety of ways women are leaders. We hope to jumpstart a conversation about women and leadership and change how Hollywood, and the wider culture views women. Today, when young people think about leaders – they usually picture white men. We want them to picture courageous women as well.
LocalBozo.com: Anything else you would like to leave for the readers of LocalBozo.com?
KK & MS: We have a particularly strong line-up this year. We are so unique because we have films that have wide distribution such as Beasts of the Southern Wild and Brave to films that many people would not be able to see. We hope your readers will come spend the weekend with us. More information about the films is at www.athenafilmfestival.com.
- Jay Rubin
Related Articles
Share
About Author
(0) Readers Comments