It's getting to be that time of year. Tree lightings. Menorahs. Gift giving. Returns. As the temperature continues to dip further south, and events around town become more scarce on the road to New Year's Eve, we have done the heavy lifting for you, listing all of the events worth checking out before the calendar turns to 2013. So forget those lame office holiday parties, throw on a Santa suit, and get ready to peruse this list of places "Where You Need to Be" in December.
December Events in New York City: Where You Need to Be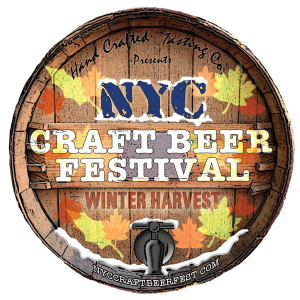 Date: Saturday, December 1st 2012
Event: NYC Craft Beer Festival – Winter Harvest

Place: Basketball City – Pier 36

Cost: $55 in advance, $65 at the door

The Scoop: Beer fans, there really isn't much one has to say to convince you to attend a festival celebrating your favorite drink. On the first Saturday of the month, December kicks off right as suds fans from all over the tri-state area will descend upon Basketball City at Pier 36 for the much anticipated "NYC Craft Beer Festival – Winter Harvest." Nearly 75 participating breweries from across the country are each expected to showcase two of their finest offerings (about 150 beers total) with a strong emphasis on their Limited Release and Seasonal selections. All participants will be given 2 oz pours in a 3oz Souvenir Glass. But the experience of being at the Festival is more important than any keepsake memento.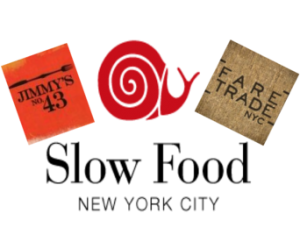 Date: Sunday, December 2nd 2012
Event: The Second Annual Slow Food Show

Place: Jimmy's No. 43

Cost: $10 Slow Food Members / $15 Non-members / $15 At the Door

The Scoop: New York City event maven Jimmy Carbone is at it again. Mere weeks after restoring his namesake bar after Hurricane Sandy, Carbone returns to produce yet another exciting event with the, "Second Annual Slow Food Show." It's an exciting event that showcases local food entrepreneurs who are committed to rebuilding the regional food and farming economy with the production of their artisanal products. Spend your Sunday at one of the best bars in town, sampling some truly remarkable fare. And with tickets just $15 for the four hour event, you'd be hard pressed to find a better value anywhere in town.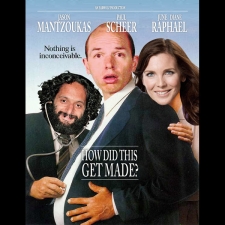 Date: Thursday, December 6th, 2012
Event: How Did This Get Made? – Live Podcast Taping

Place: The Bell House

Cost: Sold Out (Check with Bell House box office for availability)

The Scoop: Hosts Paul Scheer, Jason Mantzoukas, and June Diane Raphael take their extremely popular Earwolf podcast on the road making a stop right here in New York City. Two sold out shows are scheduled at Brooklyn's much beloved Bell House allowing the hilarious team a live audience to make fun of moves in front of. Past 'so bad it's amazing' movies have included, "Roadhouse" and "Super Mario Bros." One can only imagine what schlocky flicks they have up their sleeves for this go round- but we're making sure not to miss the live show.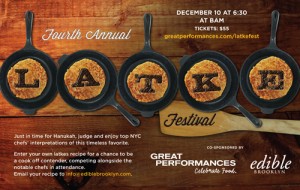 Date: Monday, December 10th, 2012
Event: Fourth Annual Latke Festival

Place: Brooklyn Academy of Music

Cost: Varies $55
The Scoop: Loads of NYC's top restaurants like Blue Ribbon and Fatty 'Cue will make their way to BAM this month to get the Hanukkah spirit! It's the "Forth Annual Latke Festival" an evening filled with loads of latkes and lots of drinks including kombucha, wine, beer and vodka. It's seasonal and fun so what are you waiting for? Buy your ticket and spin that dreidel.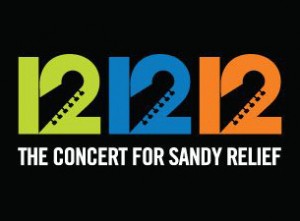 Date: Wednesday, December 12th, 2012
Event: 12.12.12- The Concert for Sandy Relief

Place: Madison Square Garden

Cost: TBA
The Scoop: Remember that little hurricane from a month ago? The one that left many of us without power for days and weeks at a time? How do you not remember it? Well some of the music industry's biggest names are joining together for a benefit show at Madison Square Garden on December 12th for 12.12.12: The Concert For Sandy Relief with proceeds going to help the relief efforts. Springsteen. McCartney. Bon Jovi. Grohl. Billy Joel. The Who. Kanye West. Eddie Vedder. Just try getting tickets.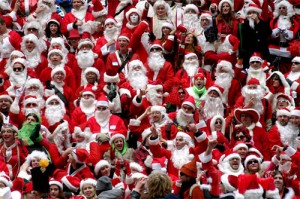 Date: Saturday, December 15th 2012
Event: SantaCon 2012

Place: Citywide

Cost: Participation is free.

The Scoop: Santa's on the move! You will hear that phrase and other much more colorful ones when you take part in the 2012 SantaCon. This yearly happening is almost beyond description because of its sheer craziness. The LocalBozo.com crew has woken up bright and early and donned our Santa suits in each of the past four years. The event marries many of New Yorkers favorite things: showing off, drinking, and giving to charity. The last part is no joke as 2011's event raised $10,000 for Toys for Tots and donated over 6,000 lbs of food to Manhattan and Brooklyn food banks. If you want to take part in this extremely unique event, and you should, you better go buy a Santa suit now!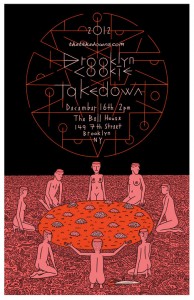 Date: Sunday, December 16th 2012
Event: The Brooklyn Cookie Takedown
Place: The Bell House
Cost: $15
The Scoop: A friend to LocalBozo.com, the domestic traveler Matt Timms is back at The Bell House once again for one of his signature Takedown events. And with the holidays just around the corner, his now annual Cookie Takedown is sure to be another can't miss event. With free egg nog, taste around the room as thirty different entrants will all vie for supremacy of best in show. If last year's event was any indication of what's to come, Timms' and company will surely outdo themselves this time.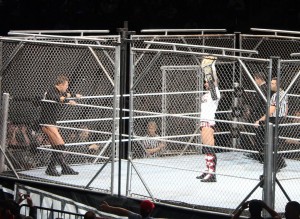 Date: Thursday, December 27th 2012
Event: WWE Presents: "Raw Holiday Tour"

Place: Madison Square Garden

Cost: $25 to $100

The Scoop: Any reader of LocalBozo.com understands our reverence for the art of professional wrestling and any fan that lives in New York City has a ton of exciting options in the month of December. With a live Monday Night Raw taping on December 10th in Newark and their TLC pay per view event at the Barclays Center in Brooklyn on December 16th the WWE is all over our area this month. But the gem of them all is the now annual Raw brand Holiday Show at Madison Square Garden, where so many iconic WWE moments have taken place over the years. With a main event of CM Punk versus Ryback in a Steel Cage and with tickets as low as $25, the WWE has your holiday fix for nonstop action on December 27th.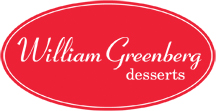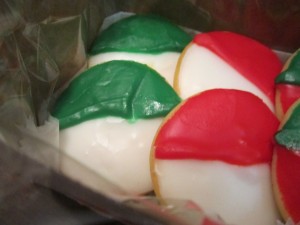 Place: William Greenberg Desserts

Date: All Month Long
Cost: Various
The Scoop: William Greenberg Desserts has been a New York City institution since 1946, known for a variety of traditionally baked goods. The bakery still uses the same recipes today that it used when it opened its doors over 65 years ago. And if that's not staying power, we don't know what is. The entire month of December is a joyous time to spend with friends and loved ones as we end the year and look forward to a healthy and happy New Year. Therefore we'd recommend that you pick up a box of William Greenberg's delicious black and white cookies to keep these good feelings going! Each cookie is festively dressed for the season in red and green frosting. Everything about their cookies is on point and tasty. They are perfect for a holiday party gift, or simply as an after dinner treat to dip in a glass of milk.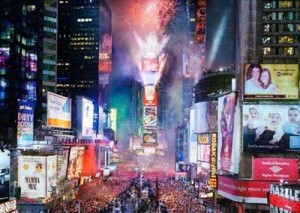 Date: Monday, December 31st 2012
Event: New Year's Eve in New York City

Place: Everywhere

Cost: Varies

The Scoop: Whether you're going to some loud club to spend a ton of time waiting for drinks, having a dinner with friends, or going to brave it out in Times Square for hours and hours, New Year's Eve is one of the most magical times to be a New Yorker. Surround yourselves with friends and loved ones during the countdown to 2013. And if you're like us and you can't be with the one you love, love the one you're with.
- Jane Van Arsdale & Jay Rubin
Related Articles
Share
About Author
(0) Readers Comments