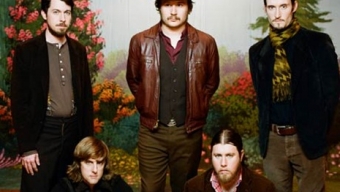 Looking for last minute, off-the-cuff weekend plans? LocalBozo.com has got you covered. It's not too late to figure it all out. For a glimpse of upcoming events that we'll be covering, check out the calendar in our side bar to your right. Otherwise, here are a few highlights to check out in and around Manhattan this weekend!
Arts & Culture
Saturday, August 18th – Isn't it time you made your way to Harlem U.S.A.? The neighborhood that has brought us so much soul presents, "Doodles to Dabeat" a free non-judgmental doodle art workshop during Harlem Week which is going down all this weekend! As the art goes down, kick back to some fresh reggae and R&B. (Harlem Week)
Sports
Friday, August 17th – Sunday, August 19th – Let's just hope the rain stays away, cause all this weekend there's going to be a rumble in the Bronx! That's right the Boston Red Sox are back in town for a three game series against your New York Yankees. (New York Yankees)
Music & Entertainment
Friday, August 10th – Movie release day. Quiet night tonight? Check out these two flicks coming out today. Who is the last action hero? Find out today when Stallone, Schwarzenegger, Statham, and Lundgren light up the silver screen in the hard (R), "The Expendables 2." Will these aging stars pull off a win, or will this flick be relegated to the bargain bin? Find out for yourselves! For the kid in us all who enjoys alittle spookiness with our comedy, join the voices of Kodi Smit-McPhee, Anna Kendrick and Christopher Mintz-Plasse in "Paranorman" (PG). They say the end of the summer is the graveyard for movies, but we feel both of these can surprise us all.
Friday, August 17th & Sunday, August 19th – Are you ready to rock? If so, you're in luck. The newly opened Williamsburg Park concert venue will host the legendary Jane's Addiction tonight, and kings of the progessive jam My Morning Jacket on Sunday. These two powerhouses will perfectly bookend one of the last remaining weekends this summer. The LocalBozo.com crew will be at both concerts, so Tweet us out man! (Williamsburg Park) 
Nightlife
Saturday, August 18th – DJ Maxxi Soundsystem has rocked the Glastonbury, Glade Festival, Creamfields, and Sankeys Manchester's stages for the past year. Now, catch the veteran dance floor demon at the West Village hot spot le poisson rouge.  (le poisson rouge)
Other
Saturday, August 18th – Well the day is finally here swine lovers! That's right Top Chef contestant, Dale Talde's much talked about, "Pork Slope" opens it's doors wide to serve the surrounding Brooklyn crowd reasonably priced pig products, and a ton of thirst quenching beers. The decor will resemble that of the roadhouse type joints the owners loved growing up. (Pork Slope)
And as Always, Droid users- make sure to Download the official LocalBozo.com App for FREE from Google Play (formerly the Android Market)! Get all the information we can fit onto your smart phone, NOW!
Related Articles
Share
About Author
(0) Readers Comments