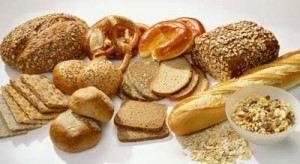 A Guest Blog by Registered Dietitian Leslie Goldstein of HealthyStepNutrition.com
When is the last time you thought outside the box when it comes to ordering a side dish? Do you usually reach for rice or a baked potato? It may be tricky to order various foods in a restaurant unless you are in a specialty restaurant. When shopping for grains to cook at home however, it is best to include a variety. Consuming a variety of foods will keep you eating healthy so that you don't grow tired of your choices.
As a side dish, whole grains should compromise one quarter of your plate (see www.myplate.gov for more information on how your plate should look). Whole grains provide energy, fiber, and will sustain your hunger. Compared to refined or white grains, they include the bran and germ which is where much of the grain's protein, fiber, and antioxidants lie.
If you are not a fan of brown rice or whole wheat pasta, look for the following "different" grains in your local supermarket, Whole Foods, or Trader Joes:
Amaranth- high in protein
Barley- high in fiber
Quinoa- higher in protein, and quicker to cook compared to rice!
Bulgar- high in fiber
Farro
Oats
Millet
Try to have half your daily servings of grains as whole grains. One serving equals ½ cup of rice or pasta, 1 cup of cereal or 1 slice of toast.
Try this easy recipe when cooking at home this summer:
½ cup dry quinoa
½ cup dry bulgar
2 cups water
3 Tablespoons golden raisins
3 Tablespoons sliced almonds
1 teaspoon pepper
2 teaspoon oregano
Combine all ingredients except spices in a pot over the stove. Boil water. Add spices and let simmer for 25 minutes or until combined. Stir with a fork to fluff and enjoy!
When shopping, search for the Whole Grains Council stamp on products such as breads, cereals, pasta ensure that you are guaranteed at least half a serving of whole grains for the product.
- Leslie Goldstein, RD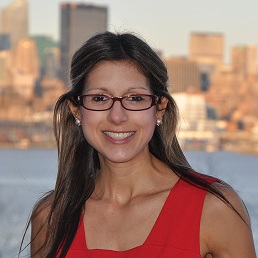 Leslie Goldstein is a Registered Dietitian (RD) practicing in North Bergen and Hoboken, New Jersey. Leslie is an avid exerciser who combines her nutrition knowledge and passion with motivational support in counseling to help her clients make lifestyle changes. Leslie specializes in weight management, general wellness, Diabetes, bariatric surgery, hypertension and cardiovascular disease. Leslie accepts most major insurances. Telephone and/or online consults available.
www.healthystepnutrition.com
8100 Kennedy Blvd. North Bergen, NJ 07047
Ph: 201-378-3287
Email: LeslieGoldsteinRD@gmail.com
Related Articles
Share
About Author
(0) Readers Comments