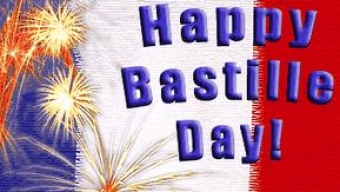 Looking for last minute, off-the-cuff weekend plans? LocalBozo.com has got you covered. It's not too late to figure it all out. For a glimpse of upcoming events that we'll be covering, check out the calendar in our side bar to your right. Otherwise, here are a few highlights to check out in and around Manhattan this weekend!
Arts & Culture
Saturday, July 14th – Appreciate art in the East Village! ARTS NYC is throwing their annual, "East Village Arts Party." The showcase of impressive downtown artists will feature a night full of dancers, painters, poets, musicians, architects, filmmakers, and more.  (East Village Arts Party)
Sports
Friday, July 13th – Sunday, July 15th – Is Friday the 13th really unlucky? Head over to Yankees Stadium tonight to find out for yourself. The Yanks will be taking on the L.A. Angels in a three game series all weekend in the Bronx. Tonight's pitching match up pits Kuroda against C.J. Wilson. (New York Yankees)
Music & Entertainment
Friday, June 29th – Movie release day. Quiet night tonight? Check out these two flicks coming out today. This weekend prepare for animation domination when, "Ice Age: Continental Drift" hits theaters. The popular franchise has been cracking up kids and adults for years. This sequel features the voices of: Ray Romano, Denis Leary and John Leguizamo. Get your scare on with, "Red Lights." Legendary actor, Robert De Niro stars at a mind reader who may have something sinister up his sleeve. Just don't blame us if these both stink.
Saturday, July 14th – New Jersey rockers, Armor for Sleep have been through a lot over the past decades. Between break ups, line up changes, and one off shows you really need to catch these guys when they are in town. It just might be your last chance. Luckily the boys from the garden state are headlining Irving Plaza this weekend, so grab some tickets and head to the front of the stage. (Irving Plaza)
Nightlife
Saturday, July 14th – Are you, "Elite?" Get yourself dolled up and head to ONEGIN for Elite Saturday's. The West Village club will be keeping the hot joints spinning and the cold drinks in your hand all night long. (DEG Production)

Other
Saturday, July 14th – The French are coming, to the, "Dekalb Market!" Well, not really but you can head over to the popular Brooklyn pop-up to celebrate Bastille Day in style. The event will feature burlesque, baguettes, and booze. You need a ticket for this massive Parisian festival so don't get left out. (Bastille Day Tickets)
Saturday, July 14th – Governors Island is just screaming for a beach front party during the summer. Well, this Saturday your in luck! Mega promoter Robbie Rivera's acclaimed "Juicy Beach Party" will take place outside of Miami and there's no better place to set up the cabana than on an island in the heart of New York harbor. (Robbie Rivera)
And as Always, Droid users- make sure to Download the official LocalBozo.com App for FREE from Google Play (formerly the Android Market)! Get all the information we can fit onto your smart phone, NOW!
Related Articles
Share
About Author
(0) Readers Comments