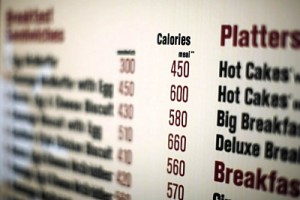 A Guest Blog by Registered Dietitian Leslie Goldstein of HealthyStepNutrition.com
Do you take the time to notice when you are ordering your salad or sandwich on your lunch break that many New York City restaurant chains have calorie counts posted?  As of 2008, restaurants in New York with greater than 15 outlets (approximately 10% of NYC restaurants) are required to post calorie counts.
In May of this year, Mayor Bloomberg proposed a ban that would- beginning as early as March 2013- eliminate drinks larger than 16 ounces found in movie theaters, delis, fast food restaurants, and sports arenas.  16 ounces is a Grande sized Frapuccino at Starbucks or a medium sized soda bottle.  The law however does not affect diet sodas, fruit juice, milkshakes, or alcohol and it would also not affect drinks with less than 25 calories per 8 ounces or any beverages being sold in a supermarket, vending machine, or a convenience store. 
In addition to monitoring the sugar content in beverages and calorie counts in restaurants, New York City has also, since 2008, been monitoring trans fat intake.  In NYC trans fat is required to be less than 0.5 grams per serving.  Recent studies show that the requirement has delivered an overall decrease in consumer intake of trans fats. The American Heart Association (AHA) meanwhile, recommends 2 grams or less of trans fat daily. 
FACT: Americans consume greater than 1/3 of their calories outside of the house; additionally, greater than 50% of New Yorkers are overweight or obese. 
Do you pay attention to calorie counts when you order what you think to be a low calorie lunch at Hale and Hearty?  That spinach salad with a side of tomato soup and a slice of bread comes in at 550 calories and 23 grams of fat. 
While, it's good to be aware of calories, does it bother you how much NYC is controlling or recommending what you put into your body?  Do you find that these constant health reminders help or hinder your decisions at restaurants?
- Leslie Goldstein, RD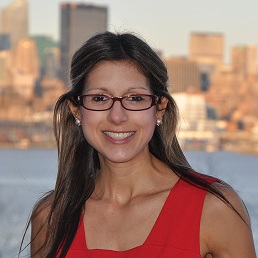 Leslie Goldstein is a Registered Dietitian (RD) practicing in North Bergen and Hoboken, New Jersey. Leslie is an avid exerciser who combines her nutrition knowledge and passion with motivational support in counseling to help her clients make lifestyle changes. Leslie specializes in weight management, general wellness, Diabetes, bariatric surgery, hypertension and cardiovascular disease. Leslie accepts most major insurances. Telephone and/or online consults available.
www.healthystepnutrition.com
8100 Kennedy Blvd. North Bergen, NJ 07047
Ph: 201-378-3287
Email: LeslieGoldsteinRD@gmail.com
Related Articles
Share
About Author
(0) Readers Comments