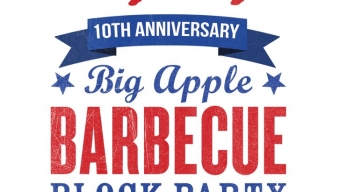 Looking for last minute, off-the-cuff weekend plans? LocalBozo.com has got you covered. It's not too late to figure it all out. For a glimpse of upcoming events that we'll be covering, check out the calendar in our side bar to your right. Otherwise, here are a few highlights to check out in and around Manhattan this weekend!
Arts & Culture
Saturday, June 9th – Love the classics? So do we. For a true taste of classical music make your way to, "The Sebastian Chamber Players" as they perform early works by Haydn, Mozart, Beethoven, and Bach on period instruments. (Sebastian's)
Sports
Friday, June 8th – Sunday, June 10th – It's a Subway Series in the Bronx as the New York Yankees take on The New York Mets. These games always prove to highlight how outstanding both these local teams are and how much pride we have for New York City. (New York Yankees)
Music & Entertainment
Friday, June 8th – Movie release day. Quiet night tonight? Check out these two gigantic releases coming out today. They say in space no one can hear you scream. But, where did that all begin? Find out tonight as Director, Ridley Scott returns in full force with, "Prometheus" (R) the much talked about prequel to, "Alien." This powerhouse Sci-Fi stars: Noomi Rapace, Logan Marshall-Green, Michael Fassbender, and Charlize Theron. On the complete opposite side of the fence we have, "Madagascar 3: Europe's Most Wanted" (PG). This animated franchise keeps chugging on with stars like: Ben Stiller, Jada Pinkett Smith and Chris Rock. Just don't blame us if these both stink.
Friday, June 8th – If you want to get you face rocked off, head over to Terminal 5 tonight! 80s rock legends, "The Cult" are back to mystify you will their sound that is often described as post-punk meets,"The Doors." The evenings bill is nicely rounded out with openers, Against Me! and The Icarus Line. (Terminal 5)
Nightlife
Saturday, June 9th – You know it, you love it, it's your Saturday ritual. Head downtown to Santos Party House, one of NYC's greatest hot stops for Electric Beach. This week music will be curated by Imanos and Mighty Ror. (Santos Party House)

Other
Friday, June 8th – It's the, "Vimeo Festival!"  You love watching these innovative shorts now celebrate the world's best videos with an awards show that heaps acclaim and cash prizes on creators, followed by two days of riveting conversations with industry luminaries, screenings, and educational workshops suited for all skill levels. (Vimeo Awards)
Saturday, June 9th – Sunday, June 10th – Hey, NYC are you craving some down home BBQ? Well, make your way nice and early to the, "The 10th Annual Big Apple BBQ Block Party!" The weekend-long event brings together the country's top pitmasters who cook up their award-winning food for over a 100,000 barbecue enthusiasts. And as a cherry on top, LocalBozo.com will be there in full force! Tweet us out, and share some smoked meats and memories. (Big Apple BBQ)
And as Always, Droid users- make sure to Download the official LocalBozo.com App for FREE from Google Play (formerly the Android Market)! Get all the information we can fit onto your smart phone, NOW!
Related Articles
Share
About Author
(0) Readers Comments