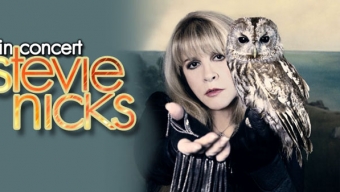 Looking for last minute, off-the-cuff weekend plans? LocalBozo.com has got you covered. It's not too late to figure it all out. For a glimpse of upcoming events that we'll be covering, check out the calendar in our side bar to your right. Otherwise, here are a few highlights to check out in and around Manhattan this weekend!
Arts & Culture
Sunday, July 1st – Start July off with some art, albeit odd art. Head to MoMA for Exquisite Corpses: Drawing and Disfiguration. This exhibition brings together more than 100 works from the collection in which the body is dismembered or reassembled, swollen or multiplied, propped with prosthetic or fused with nature and the machine. (MoMA)
Sports
Friday, June 29th – Sunday, July 1st – The season is heating up in the Bronx as your, New York Yankees take on the Chicago White Sox in a best of three series kicking of today. This evenings pitching match up sees Yankee's Warren taking on Quintana of the Sox. (New York Yankees)
Music & Entertainment
Friday, June 29th – Movie release day. Quiet night tonight? Check out these two flicks coming out today. Animation mad scientist, Seth MacFarlane comes out swinging with his first feature film, "Ted" (R). MacFarlane voices, Ted a foul mouthed teddy bear come to life after a wish by a boy turned adult slacker played by Mark Wahlberg. Is it, magic time? Well, ladies head to the cinema and check out Channing Tatum and Matthew McConaughey as male strippers in, "Magic Mike" (R). Just don't blame us if these both stink.
Friday, June 29th – Make your way over to Jones Beach to see the gypsy herself, Stevie Nicks! The Fleetwood Mac vocalist heads to the beach for a solo concert in support of her first studio album in 10 years. Prepare for a night of magic, black scarfs, and hits! (Ticketmaster)
Nightlife
Saturday, June 30th – Legendary hip-hop DJ and producer, Pete Rock will be spinning the wheels of steel all night at the West Village club, Le Poisson Rouge. You may not know his name, but you know the heavy hitter's he works with like; Nas, Common, Mary J. Blige, Ghostface Killa, Busta Rhymes, Public Enemy and Run-DMC, among many others. (Le Poisson Rouge)

Other
Saturday, June 30th – Make your way to Williamsburg's SMORGASBURG to celebrate the second birthday of the Cooking Channel! The channel is hitting the road this summer with their Summer Eats pop-ups offering an exciting and unique culinary experience for fans around the country. The pop-ups will provide complimentary, custom menus of food and beverages inspired by summer favorites and local dishes in each city. The LocalBozo crew will be there. So Tweet us out, and share in the celebration with beer! (Cooking Channel TV)
And as Always, Droid users- make sure to Download the official LocalBozo.com App for FREE from Google Play (formerly the Android Market)! Get all the information we can fit onto your smart phone, NOW!
Related Articles
Share
About Author
(0) Readers Comments