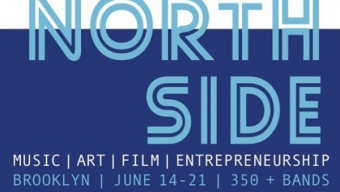 Looking for last minute, off-the-cuff weekend plans? LocalBozo.com has got you covered. It's not too late to figure it all out. For a glimpse of upcoming events that we'll be covering, check out the calendar in our side bar to your right. Otherwise, here are a few highlights to check out in and around Manhattan this weekend!
Arts & Culture
Sunday, June 17th – Do you wanna get rocked? Get your butt over to the Gallery Bar for Rock Paper Photo's outstanding photo exhibition by renowned lensman Mark Weiss, entitled, "The Decade That Rocked The Ages." The series is curated by Def Leppard's lead guitarist Phil Collen and will reveal a chain of never-before-seen snapshots! (Rock Paper Photo)
Sports
Friday, June 15th – Sunday, June 17th – You really couldn't pick a nicer Father's Day weekend to head over to Citi Field to watch your New York Mets take on the Cincinnati Reds. Tonight's pitching match up finds the Red's Arroyo slug it out against NY's Gee. (New York Mets)  
Music & Entertainment
Friday, June 15th – Movie release day. Quiet night tonight? Check out these two candy coated releases coming out today. Hey, remember the 80s? It was a time for decadence and oversexed rockers. Head over to the cinema and hold up a lighter for, "Rock of Ages" (PG-13). The popular Broadway play is getting the big screen treatment with major stars such as; Tom Cruise, Alec Baldwin, and Russell Brand. Is Adam Sandler back to being, well Adam Sandler? Find out when you shell out some dough to see, "That's My Boy" (R). This overly raunchy flick also stars Andy Samberg and may be the balls out comedy we need right now. Just don't blame us if these both stink.
Friday, June 15 – The much talked about, "Northside Music Festival" is here! Tonight head over to Brooklyn's The Paper Box for a night of killer live music. This evenings line-up features performances from artists on the rise such as; Smokey Robotic, Cold Blood Club, Esque & more. (Northside Festival)
Nightlife
Friday, June 15h – Hey want to know about a secret party? Tonight at Hotel Chantelle you can hit up, UNDRGRND a hidden basement party spinning all the music you want to hear when your knee deep in the booze. Check out DJ sets by Michna and Jonesy. (Hotel Chantelle)

Other
Saturday, June 16th – Did you hear the weather is suppose to be amazing tomorrow? So, grab your buddies and head over to the Williamsburg Waterfront for the first ever, "Brooklyn Waterfront Beer Festival!" This two session event is primed to be one of the most satisfying suds festivals of the year. The best local craft beer and great eats will be on hand for guest to enjoy all day long.  Great brews, and fantastic views! How can you go wrong? Tickets are still available so get on it. (Brooklyn Waterfront Beer Festival)
Sunday, June 17th – Don't have a present for dad yet? No problem, spend Father's Day in Central Park for the 5th Annual "GallopNYC Horse Show." State Senator Eric Adams and Assemblyman James Brennan are among the Honorary Judges. (GallopNYC)
And as Always, Droid users- make sure to Download the official LocalBozo.com App for FREE from Google Play (formerly the Android Market)! Get all the information we can fit onto your smart phone, NOW!
Related Articles
Share
About Author
(0) Readers Comments