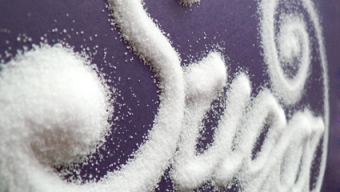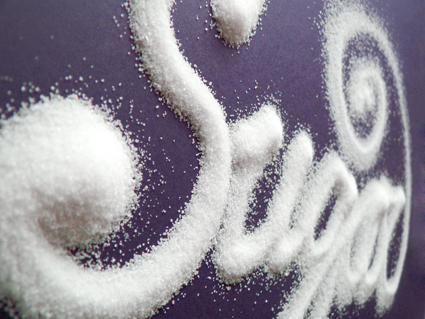 A Guest Blog by Registered Dietitian Leslie Goldstein of HealthyStepNutrition.com
How much sugar do you consume in a day? And I don't mean natural sugars from milk, yogurt, and fruit. Instead, I am referring to added sugars from processed foods such as soda, ice cream, and frozen yogurt, cookies and even granola bars! Don't fret New Yorkers, you are not alone in the sugar craze. Americans consume approximately three times the amount of recommended added sugars than the American Heart Association recommends (recommended amount is 25 g for women, 37 g for men per day).
Now, you may ask "What's so bad about sugar if it makes me feel so good?" Sugar intake is linked to reward centers in the brain that provide a temporary good feeling in the body which makes us crave more. These calories have no health benefit and can cause weight gain, high blood pressure, and high triglycerides.
Even foods that may not taste sweet may be loaded with added sugars. Reading the food ingredients on a package can help decode whether there they contain added sugars or just natural sugars. However, labels can be deceiving. Look for the following words– corn syrup, high fructose corn syrup, malt, molasses, honey, brown sugar, dextrose, maltose, fructose, lactose, sucrose (HINT: words ending in "ose" contain sugar).
So, which foods have high levels of sugar? Feast your eyes on these numbers:
• 1 can Coke- 39 grams
• 1 Jell-O 100 calorie fat free pudding- 17 grams
• 1 Starbucks blueberry scone- 17 grams
• 1 Dunkin' Donuts corn muffin- 35 grams
• 1 Nature Valley yogurt granola bar- 13 grams
• 1 packet Quaker Instant Oatmeal Apples & Cinnamons- 12 grams
Next time you think about grabbing food on the go, check out the label and think twice about the item! Try foods that say "reduced sugar, no added sugar, no syrup, or sugar free" instead. It'll help keep the pounds off for the shirtless summertime weather.
- Leslie Goldstein, RD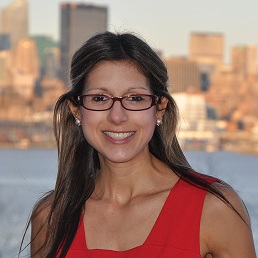 Leslie Goldstein is a Registered Dietitian (RD) practicing in North Bergen and Hoboken, New Jersey.  Leslie is an avid exerciser who combines her nutrition knowledge and passion with motivational support in counseling to help her clients make lifestyle changes.  Leslie specializes in weight management, general wellness, Diabetes, bariatric surgery, hypertension and cardiovascular disease. Leslie accepts most major insurances. Telephone and/or online consults available.  
www.healthystepnutrition.com
8100 Kennedy Blvd. North Bergen, NJ 07047
Ph: 201-378-3287
Email: LeslieGoldsteinRD@gmail.com
Related Articles
Share
About Author
(0) Readers Comments