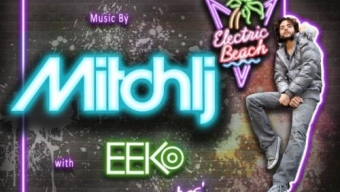 Looking for last minute, off-the-cuff weekend plans? LocalBozo.com has got you covered. It's not too late to figure it all out. For a glimpse of upcoming events that we'll be covering, check out the calendar in our side bar to your right. Otherwise, here are a few highlights to check out in and around Manhattan this weekend!
Arts & Culture
Saturday, March 10th – NYC Art innovators Indiewalls have teamed up with ultra hot Meatpacking spot RdV Lounge for the first of its kind exhibition called, "Lips and Lollipops". Indiewalls helps local artists looking for exposure find cool local venues, whose walls become their gallery space. The show will feature artwork from: Kristina Cao, Vincent Ballentine, and music from DJ Alkamyme. (Indiewalls)
Sports
Sunday, March 11th- Jeremy Lin and the rest of the reborn New York Knicks have an afternoon meeting with the Philadelphia 76ers.  Will Lin-Sanity continue, or will the 76ers pour cheez whiz all over the Knicks? Head over to the Garden and root for the home team! (New York Knicks)
Music & Entertainment
Friday, March 9th- Movie release day. Quiet night tonight? Check out these releases coming out today. Newcomer, Taylor Kitsch stars as the title character in "John Carter" (PG-13) the decades all story placing a Civil War vet who discovers a lush planet inhabited by 12-foot tall barbarians, while trying to save a princess who is in desperate need of a savior. Not a Sci-Fi fan, Okay! It's a "Bridesmaids" reunion of sorts when Kristen Wiig, Maya Rudolph, Jon Hamm, and Chris O'Dowd share the screen in "Friends with Kids" (R). Just don't expect to seen anyone defecating in the street.
Friday, March 9th – Some of NYC's brightest comedic mind are on FOX's animated series Bob's Burgers. Tonight celebrate the Season Two premiere, with a live show at the Bell House featuring comedy acts from cast members Eugene Mirman, Kristen Schaal, Larry Murphy and Jon Benjamin, plus previews from the new season. This event is free, so it is most likely first come first served. So get there early! (The Bell House)
Nightlife
Saturday, March 10th – Join French ex-pat DJ Mitchlj on trip to, 'Electric Beach' Santos Party House's weekly party featuring only the best DJ's and electronic performers. Mitchlj's international appear has made him in demand worldwide. Now based exclusively in NYC he is ready to unleash his renowned remixes on our local eardrums. (Santos Party House)
Other
Saturday, March 10th – East Village favorite, Village Pourhouse will house the 'Draft Party' for Blondes vs. Brunettes (BvB), a flag football game played by 50 of the areas most talented, bright and beautiful women all fundraising for a common cause: The Alzheimer's Association. This age-old rivalry will finally come to a close with some female grid-iron action for a very good cause. And hey beer is involved so, win win. (Blondes Vs. Brunettes)
And as Always, Droid users- make sure to Download the official LocalBozo.com App for FREE from the Android Market! Get all the information we can fit onto your smart phone, NOW!
Related Articles
Share
About Author
(0) Readers Comments