With a hit single ("Stains") quickly rising and being played anywhere hard rock music is heard, Chicago quartet Janus is just weeks away from the release of their sophomore major label release as "Nox Aeris" drops on March 27th. Prior to that, the band is gearing up to embark on a short springtime tour with Chevelle and Middle Class Rut, which comes through our area on February 29th at Irving Plaza.
The band Janus rose from a muddled midwestern modern rock scene and from relative obscurity with 2008′s "Red Right Return," with their single "Eyesore" serving as the catapult to the band's stardom. Their live shows became intensely captivating, as the band paired their emotional song writing with eye catching militant uniforms, collaborating sight and sound during each performance. On their second go round, the uniforms are gone, and while their energy remains, the band's new sound is darker, heavier, and truer.
No strangers to the road or to playing in New York City, the band has supported Sevendust, All That Remains, and even Chevelle on prior tours- but this time through, on the cusp of the release of a new album, and a single burning up satellite radio, the band is gearing up to take the next step from opener to headliner. As the countdown to the release of "Nox Aeris" dwindles, Janus will be releasing short video clips featuring samples of each song on the record, giving fans a small taste of what's to come on March 27th. But if you can't wait that long, grab your tickets to their show with the incredibly underrated Chevelle, right now.
LocalBozo.com was fortunate enough to sit down with Janus' frontman David Scotney for an exclusive interview. Listen in as we discuss the pros and cons of performing in New York City, the band's excitement for the new album, whether writing "Nox Aeris" was influenced by the success of "Eyesore," and what the band has in store for the rest of 2012. For more information on Janus, including tour dates and their upcoming video shorts, check out janusmusic.com and for tickets to their upcoming show with Chevelle at Irving Plaza, you can grab them here.
- Jane Van Arsdale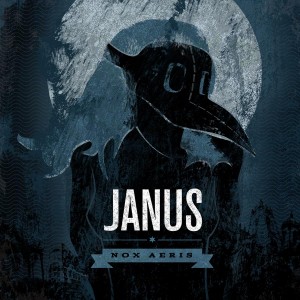 Related Articles
Share
About Author
(0) Readers Comments