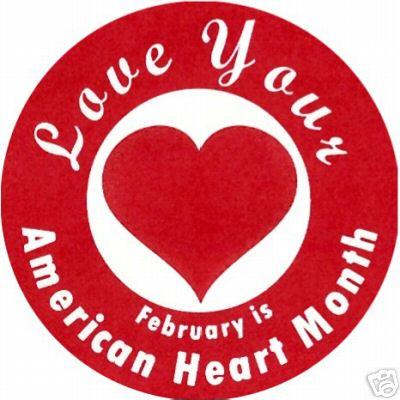 A Guest Blog by Registered Dietitian Leslie Goldstein of HealthyStepNutrition.com 
February marks National American Heart Month by the American Heart Association (AHA). How are you reducing your risks of heart complications which can lead to heart attack, high cholesterol, high blood pressure, and risk of stroke?
According to the AHA, maintaining a healthy heart consists of the following:
Weight management:  Are you cooking your meals at home?  Dining out in some of Manhattan's fabulous restaurants?  Make sure your salt intake stays low. According to the 2010 Dietary Guidelines for Americans, the recommended intake for sodium for adults is 2300 mg per day, or 1 teaspoon of salt.  For those who are 51 and older, African American or have hypertension, diabetes, or chronic kidney disease (this includes nearly half of the U.S. population), the recommendation is lowered to 1,500 mg.  Make sure to avoid or limit the following on menu items– fried, au gratin, crispy, scalloped, pan-fried, sautéed or creamed.  Try to order food that is steamed, broiled, baked, grilled, poached or roasted.
Stress management:  To relieve stress, which can elevate blood pressure, try yoga or taking a walk.
Quit smoking:  Smokers increase their risk of developing atherosclerosis (the buildup of fat in the arteries), which can lead to heart disease, heart attack, and stroke.
Physical activity:  Just 30 minutes a day, 5 times a week is enough to help you to maintain a healthy heart. Skip just one sitcom- it's that easy!  Try an activity that you enjoy that you feel you can continue doing- walking, biking, aerobic classes, spinning- your options are endless!
Healthy fat intake:   A moderate fat intake is important for energy, body warmth, and vitamin absorption.  However, not all fats are created equal. Saturated and trans fats will raise your LDL or bad cholesterol, while monounsaturated and polyunsaturated fats will raise your HDL or good cholesterol.  You can find monounsaturated fats in the following foods- avocado, canola oil, walnuts, and salmon.
Do you know how healthy your favorite local restaurants are?  Using Healthy Dining Finder you can search for many restaurants to determine how healthy they are www.healthydiningfinder.com.  Take a look below at nutrition facts from some popular chains:
Panera Bread: Chicken sandwich on French bread: 1030 calories, 2540 mg sodium; Asian Chicken salad: 420 calories, 900 mg sodium
Subway: 6 inch Cold Cut Combo: 410 calories, 1530 mg sodium
Average slice of cheese pizza: 300 calories, 10 g fat, 4 g saturated fat, 600 mg sodium
Hale and Hearty Soups: Chicken Vegetable soup- 80 calories, 0.5 g of total fat, 680 mg of sodium
- Leslie Goldstein, RD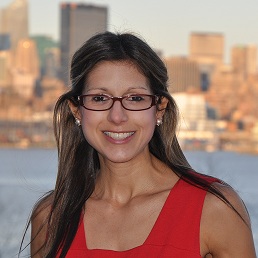 Leslie Goldstein is a Registered Dietitian (RD) practicing in North Bergen and Hoboken, New Jersey. Leslie is an avid exerciser who combines her nutrition knowledge and passion with motivational support in counseling to help her clients make lifestyle changes. Leslie specializes in weight management, general wellness, Diabetes, bariatric surgery, hypertension and cardiovascular disease. Leslie accepts most major insurances. Telephone and/or online consults available.
www.healthystepnutrition.com
8100 Kennedy Blvd. North Bergen, NJ 07047
Ph: 201-378-3287
Email: LeslieGoldsteinRD@gmail.com
Related Articles
Share
About Author
(0) Readers Comments